10 Nature Photography Projects to Take on This Year
As a professional wildlife photographer, I generally take images for a purpose rather than just going out with my camera, however, photography projects can be great to work on too for many reasons.
Whilst I normally take images to, for example, send off to an agency, for a talk, for a commission, or for a photography competition, if I'm struggling to decide what to photograph, something that helps me overcome this is to work on specific projects throughout the year.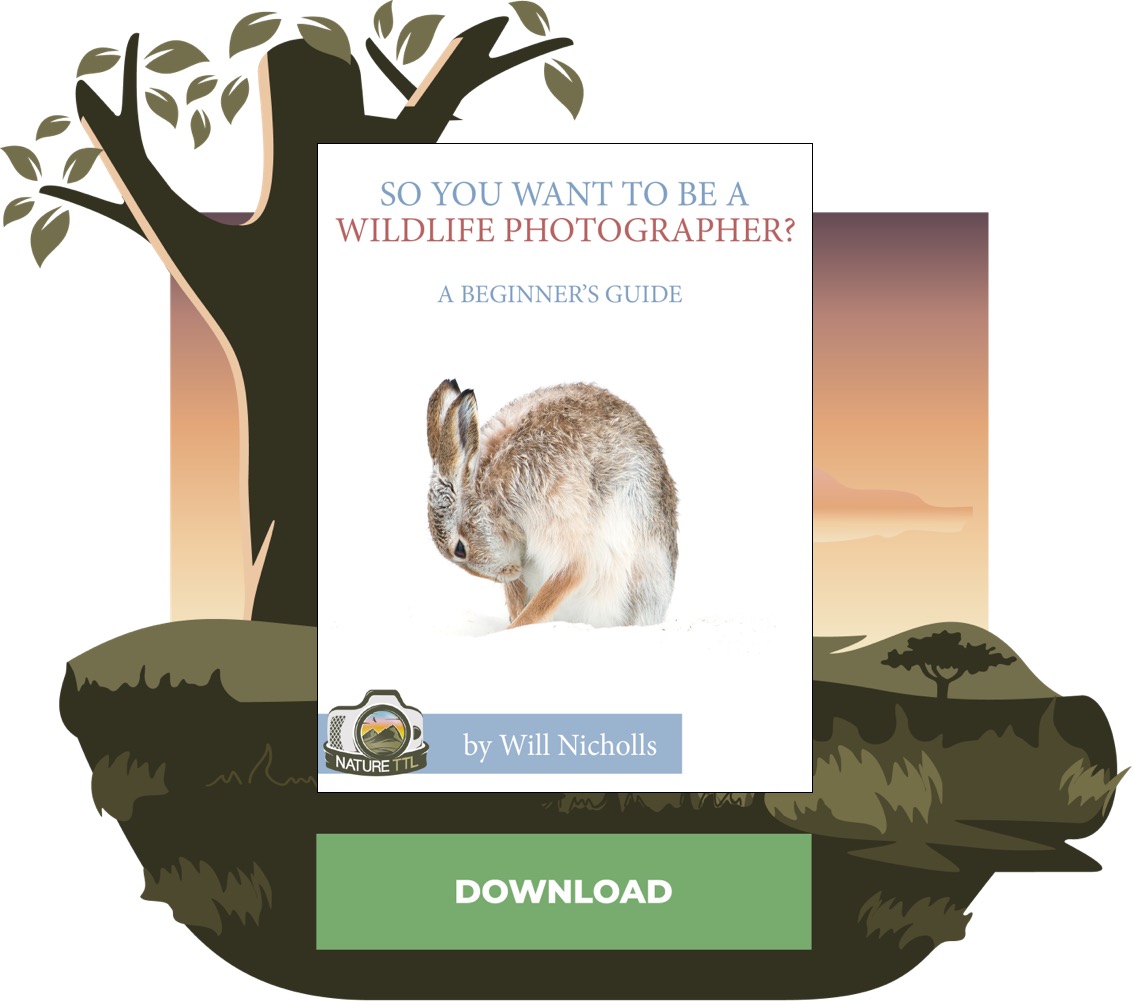 Below are ten ideas that I hope will help get you started on a new wildlife photography project if you're feeling stuck.
Most of these should also be accessible to pretty much anyone; don't be fooled into thinking you need to go to the other side of the world for your next winning wildlife image!
Read more: Ideas for Garden Nature and Wildlife Photography
1. Set up a home studio
If you like macro photography, then having the opportunity to take macro images in your own home will hopefully appeal to you. Setting up a home studio allows you to control many of the conditions you cannot control outside.
If you are a beginner, this is a great way to learn the fundamentals needed for macro photography, particularly for learning about controlling your aperture to achieve the depth of field you are looking for.
This setup can be as complex or as simple as you want, from buying an indoor studio set with lights, diffusers, and backdrops to simply using a window and placing subjects on the windowsill.
Personally, my own indoor setup is very simple. I use an old slide viewer where I place items, generally leaves, on the glass and photograph them backlit against the light. This can create very effective and creative images.
Top tip: Make sure any leaves are flat and not ridged. Using sticky tape to hold down the leaf edges will help. This technique works just as well if you stick the leaf to a window where bright light is coming through or place potted plants on the windowsill.
Read more: How to Use Focus Stacking for Studio Macro Photography
2. Use your garden
For many, this will be at home, but for others, it may be your local green space. Gardens often provide great opportunities for flower photography. For this project, aim to be as creative as possible.
There is no shortage of flower images on the internet, so play to the ways you can make your images unique.
Do this work 'in camera' where you can, with your choice of depth of field or by thoughtfully choosing the backgrounds for the subject you are photographing.
Even in the smallest gardens, you can use potted plants and move them around to create the setup you want.
In my own garden, as well as having areas where I have planted native wildflowers, this year I planted two medium-sized pots with a cornfield mix of poppies, corn marigolds, and cornflowers, and have enjoyed photographing these.
With flowers, you should also encounter plenty of insects, such as bees and butterflies. These are slightly more difficult to photograph, of course, as they move! But practice and persistence are the keys to success.
Top Tip: Remember that cooler days or the cooler parts of the day are best to find stationary insects. For my own insect photography, I often use a medium telephoto lens, which allows me to be further from my subject so as not to disturb them.
Read more: How to Attract Insects to Your Garden for Photography
3. Build or visit a bird feeding station
As with the last project, the location of this will vary depending on your living situation. If you cannot build your own bird feeder, many nature reserves have bird feeding areas usually close to the visitor centre.
If you do feed birds at home, then you already have an opportunity to photograph the various species that visit.
Learn the behavior of the birds; with practice, you'll see that generally, the birds will only be on the feeders for a short time, usually picking out a seed or nut and then heading back to the safety of a tree or bush to feed on it.
With a bit of forethought on the placement and backgrounds of perches, you will be able to capture some excellent bird images.
Place perches close to the feeders and, if possible, a little higher than the feeder, as birds will often land on a perch briefly before heading to the feeder. If the feeder is busy, other birds may sit and wait on your perches too.
They often head for safety into any surrounding greenery as well, so nearby trees or bushes can also provide good photographic opportunities.
Find yourself a place to set up where you are hidden from view.
Top Tip: Be patient. In my experience, birds have to get used to anything new around the bird feeders, so it can take a day or two for them to start using the perches.
Read more: How to Attract Birds to Your Garden for Photography
4. Visit your local duck pond or lake
This is a project you will have to leave home for unless you own a country estate! Most urban areas have areas of water that can provide a host of photographic opportunities, particularly for water birds.
As a wildlife photographer, I am happy photographing the more common species and can spend hours pointing my lens at mallard ducks or greylag and Canada geese. We are all perpetual students, and I am always trying to get the best images I can.
If you are new to wildlife photography, these species can be great to hone your skills with.
As well as being approachable, these birds will probably be there all year, allowing you to capture seasonal images from courtship in spring to baby birds in summer, misty atmospheric autumn mornings, and cold and frozen winter conditions.
Photographing subjects through the seasons is a great project on its own and will keep you occupied for years as you build up your image portfolio.
Read more: How to Photograph Ducks, Geese and Other Wildfowl
5. Concentrate on a single subject
All of us will have our favorite species to photograph, and as I alluded to in the previous project, photographing and focusing on a single subject across the seasons is a great project to work on.
This could be anything from the wildlife in your garden or at your local pond to making specific trips during the year. Just remember that the more time you can spend with your chosen subject, the more likely you are to get great images.
I have worked on and continue to work on subjects such as roe deer, brown hares, great-crested grebes, and any wildlife that frequents my own garden.
Top tip: Of course, some subjects will only be around for part of the year, and you will have to adjust your projects accordingly. Make sure to research your subject fully before committing to photograph it.
One of my favorite seasonal subjects is the terns that arrive in the UK in spring and have left by late summer. Therefore, I concentrate my photography on these for a few months before moving to another subject.
Read more: Photographing a Species In-depth
6. Use the weather to your advantage
Are you a fair-weather photographer? There is nothing wrong with only going out with your camera on sunny days, but there are plenty of images that you can capture by using the weather to your advantage.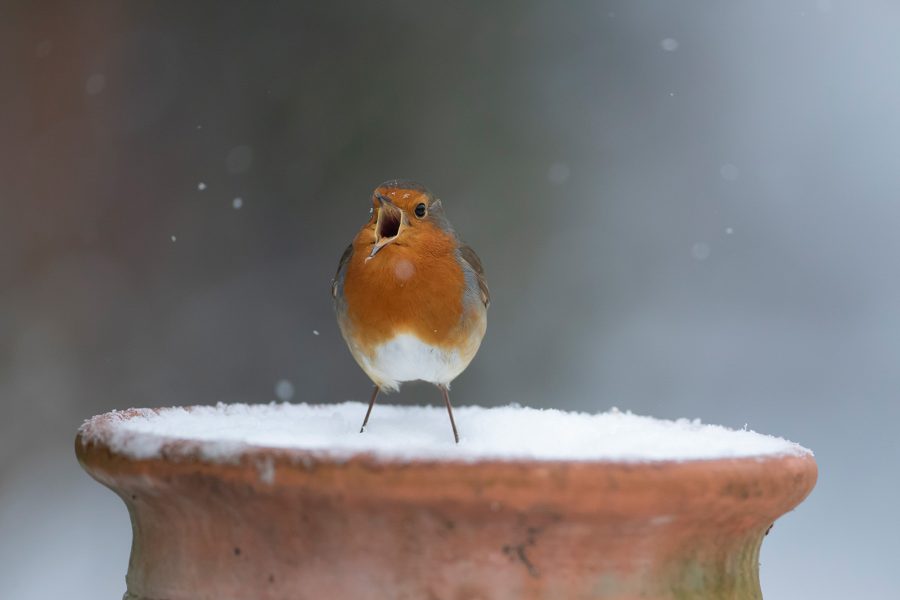 Subjects in the rain, frost, or snow can be very appealing, and at many locations, from your own garden to a nature reserve, you can stay dry by being in a hide. Even heading out after a rain or snow shower can be very worthwhile.
Flowers and plants are particularly photogenic with water droplets, and even better if there is an insect hidden on or in them.
Foggy or misty conditions provide opportunities to photograph wildlife subjects smaller in the frame, utilizing the environment such as a lake or woodland to capture an atmospheric image.
The strength of the wind can also be used to your advantage; calm days are best for macro images of plants and insects, but a fresher breeze can be beneficial for capturing birds in flight.
Larger birds such as swans and geese will need to take off and land into the wind, much like an airplane. With this knowledge, you can position yourself at a lakeside so the birds fly towards you.
Windy days on the coast can be partially rewarding, where you can capture subjects on sandy beaches with the shifting sands or against stormy waves.
And of course, rainbows only appear when it rains!
Read more: How to Photograph Wildlife in Extreme Weather
7. Challenge yourself to capture moving subjects
One aspect of photography that people often want to improve on is capturing moving subjects, especially birds or insects in flight.
With modern cameras constantly improving, particularly their autofocus and frame rates, this has certainly become easier. But you still have to get the subject in the frame!
Subjects such as lapwings whirling around during their display flights will never be easy, but I believe that with plenty of practice, you can improve your chances.
It's worth heading back to your local pond for this project, where the bigger birds such as swans and geese make excellent flight subjects. In fact, generally, the bigger the bird, the slower it will fly, so herons, gulls, or cormorants will also be prime practice species.
If you fancy somewhere different to hone your skills, a visit to a bird of prey center is a worthy venture to get some practice in during the flying displays.
Pay attention to where the falconers position themselves as the birds will be enticed by food to return to their arm or a lure.
Top Tip: You will always need to use a fast shutter speed to freeze the wing movements and use continuous focusing to stay locked onto your subject.
Read more: Birds of Prey – How to Find and Photograph Raptors
8. Visit a seabird colony
Visiting a seabird colony can be a very rewarding experience for wildlife photographers.
In the UK, great places to go include Bempton Cliffs in Yorkshire, Skomer Island off the Pembrokeshire coast in Wales, The Farne Isles off the Northumberland coast (currently closed as I write this due to bird flu), Bass Rock or Lunga Island on the East and West coasts of Scotland respectively, and the islands of Orkney and Shetland.
These and many more locations provide the opportunity to get close to several species of seabird from spring to late summer when the birds are nesting on the cliffs.
At many of these locations, you can approach your subjects very closely, which allows you to come away with a portfolio of images such as portraits, behavior, and in-flight action.
Top Tip: With so many birds, it can sometimes be a bit daunting to decide what to concentrate on, particularly if, at some of these locations, you are on a boat trip and have a limited amount of time on the island.
When this is the case, I would suggest spending some time focusing on an individual bird and waiting for a specific behavior. For example, when a puffin comes back onto land, it will generally preen itself and eventually stretch its wings.
If you are trying to watch several birds, you may miss this, so be patient to make sure you get the shot you are after.
Read more: How to Photograph Seabirds
9. Go on a dedicated wildlife photography workshop or holiday
Professional photographers around the world run an array of courses and trips for nature photographers.
These individuals spend time studying locations and species to provide the best opportunities and technical advice for clients to capture the images they are looking for.
When I was starting my own journey into wildlife photography, I went on days and trips with several different professional wildlife photographers, and even now, I will book days for a specific species such as mountain hares in the Scottish Highlands in winter.
The last thing you want to be doing is wandering around in a harsh environment not knowing if you are in the right place for the hares with the potential for extreme weather coming in!
By paying a local guide who knows the best places, you should have a much better chance of getting the images you are after, whilst staying safe.
Top Tip: There is often a big difference between a wildlife-watching holiday and a dedicated wildlife photography trip.
With the latter, the guides and hosts will know that we photographers want the best opportunities we can get, so it's best to choose a tour designated specifically for photographers!
10. Find your special place
I know that finding time for wildlife photography, particularly if you are just getting started, can be difficult.
If you can find a place where there are subjects you enjoy photographing, and that is preferably close to where you live, you are going to be able to visit many times throughout the year and really build up a portfolio of images.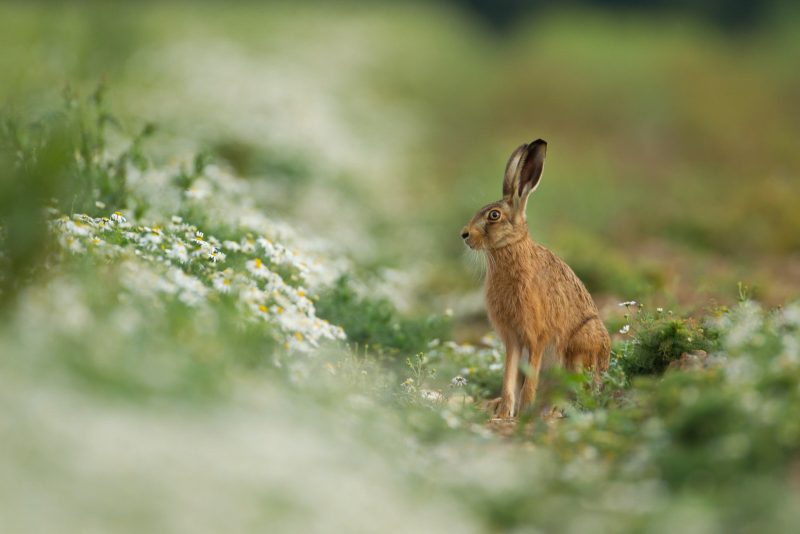 Your visits may be for only an hour or so, and during the summer months, they could be very early or late in the day, particularly if you have a full-time job.
A location close to home means you can also react to weather conditions quickly. Some of my own projects over the years have been very near to home.
Top Tip: Whatever species you wish to photograph, I would strongly suggest learning their behavior. The more you learn, the more you can predict when they might be more active or be seen in a certain location.
Read more: How to Photograph Wildlife at Golden Hour
In conclusion
I hope you find some or all of these projects helpful and that they will give you some inspiration when you are wondering what to photograph.
There is no "wrong" project to pick up, but I highly recommend choosing something to start with that feels achievable and attainable. And most importantly, remember to stick with it!
Good luck with your next project.