Photographing a Species In-depth
Capturing exciting or unique images of a wildlife species is the primary aim when you go out on a photo shoot, but more often than not these images are taken in a single day or certainly over a relatively short period of time. The location for the shoot may also be some distance from home or overseas, so this makes it difficult, time-consuming or expensive to make repeated visits. And whilst you may stand a good chance of coming away with great images, it's only ever possible to scratch the surface of what's photographically possible given the short time frame that you are inevitably working in.
It is of course possible to capture memorable, or even award-winning, pictures in a single visit, but what is impossible to do is photograph the subject in-depth and capture the whole story. The only way to do this is to spend long periods of time with your subject over weeks, months or years in order to give yourself a better opportunity of photographing more aspects of the subject's life – and to capture this in different light, different weather conditions and in different ways. And through this process of spending time with a species or ideally a single animal or group of animals then you learn much more about their behaviour and this in itself then leads to further ideas about other pictures that may be possible.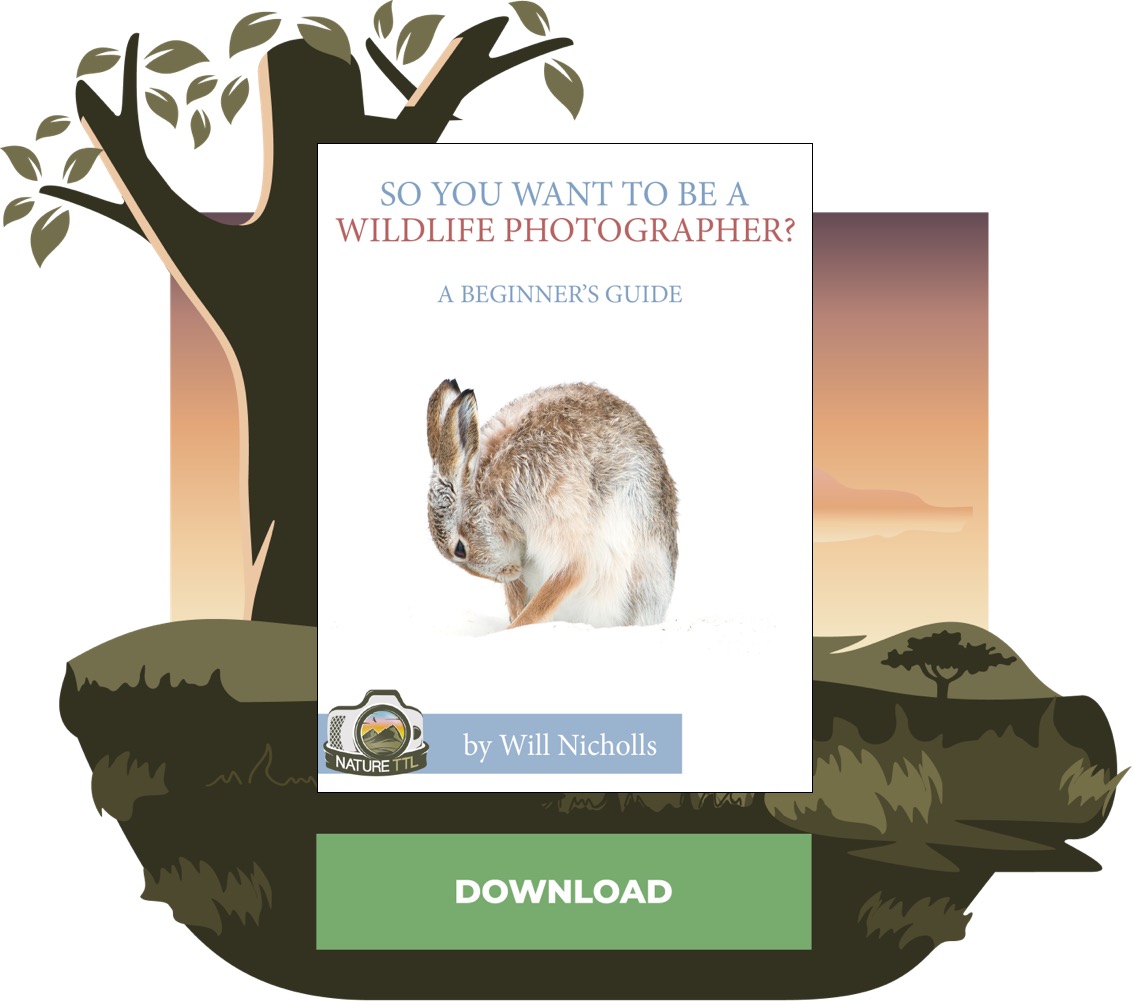 It is these more in-depth projects that really inspire me and its something that I have done on many occasions over the years, whether that be a relatively short-term but intensive period of photography of a breeding bird for example, or to continually re-visit a single species year after year. In many ways this is how I started out, largely because the methodology of how I photographed, and the equipment I was using at the time, dictated a more measured and longer-term approach to each species. The way in which I photographed wildlife changed radically with the advent of longer lenses, and even more so with digital photography, and in many ways this set a precedent for capturing one-off images because now there was an opportunity to shoot lots of different subjects very easily.
This was even more evident to me when photographing on trips because then the temptation was to try to photograph as many species as possible in the time available, flitting from one species to the next. Whilst there is nothing inherently wrong with this approach, and at times it's very enjoyable to photograph in this way, I found that when I got home and looked through my images there wasn't a great deal of depth to what I had produced, leaving me a feeling that I could do so much more if only I had more time. But without limitless resources of time and money, making repeated visits to anywhere more than a couple of hours from home was impractical.
Don't get me wrong, I have enjoyed these trophy-hunting forays, but having gone through this process the penny has finally dropped that if you want to capture anything in detail and really get under the skin of a subject, then the best way for you to achieve that is by working on subjects that are much closer to home. So, I have kind of come full circle with my photography and in recent times I have tried to work on projects that allow me to photograph a species in more depth over a longer time frame.
There are many different ways that this kind of in-depth study can be accomplished and you only need to look at the work of any number of photographers to see examples of this. This is certainly a good way to generate ideas of how you can apply a similar approach or photographic techniques to a species that you want to photograph yourself. Of course, the likes of National Geographic photographers have some incredible resources at their disposal, but what lies at the root of the success of their images is the amount of time that they spend with their subjects. This is something that can be done by most people; even if it means taking many years to achieve your objective. 
By concentrating on just one, or perhaps a few, species then it's possible to not only capture a far greater range of images – and in so doing produce a more complete biological record of that species – but also give yourself a much greater chance of capturing something that is truly unique. That is something that is becoming more and more difficult in an era of wildlife photography that is seeing a prolific and increasingly high standard of imagery being produced.
Working a subject over long periods can however become somewhat repetitive and it's very easy to think that you have done all that you can, and to therefore move on to something new. This is no bad thing, as taking a break for a while and then re-visiting the subject again at a later date can inspire new ideas and bring a fresh impetus to the project. But I am a firm believer that I will never reach the point where I have 'done' a species. There is always something more that can be squeezed from it, even if that something is fairly subtle like shooting in unusual light or weather conditions. On top of this, styles and techniques change over time; something that is blatantly apparent when you look back over wildlife imagery taken over the past twenty years. So, there will always be new opportunities for making exciting new images of any given subject, given the desire, determination and inspiration to do so.