13 Ways to Make Money with Nature Photography
As a nature photographer, capturing the stunning beauty of the natural world and the wildlife that inhabits it is likely your primary passion. But have you ever wondered, "How can I make money with nature photography?" If you have, then this is the guide for you.
Turning your passion for nature photography into a profitable business might seem challenging, especially if you don't have any experience selling your photos. But the good news is that there are several different ways to monetize your talent and hard work.

Here are some avenues you could explore, ranging from selling prints and stock photos to running photography workshops.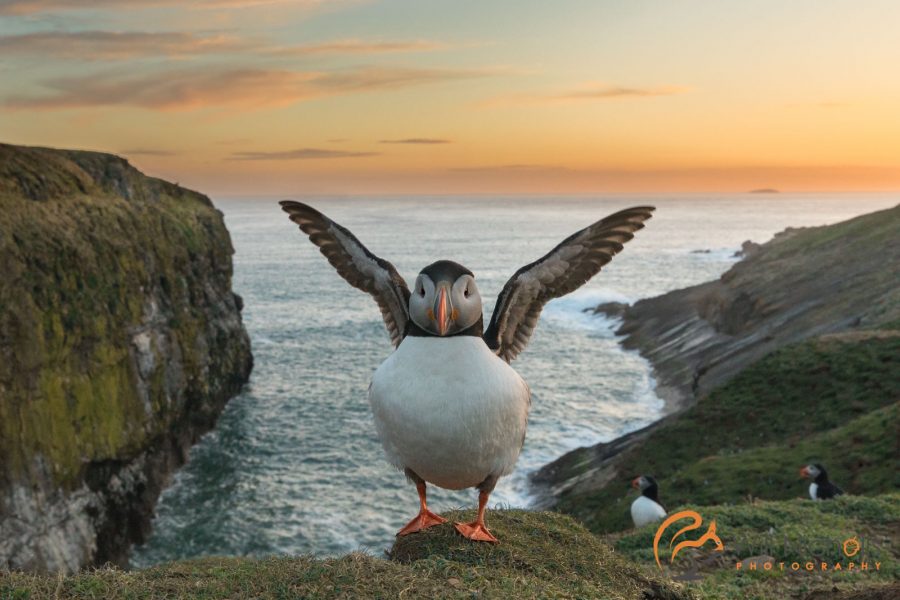 1. Selling Prints and Other Products
One of the best places to start is by selling physical prints of your nature photos. It is an excellent way for wildlife photographers to bring in extra money, allowing potential buyers to enjoy your images in their homes or workplaces. You can sell prints, calendars, greeting cards, and even table coasters! The options are limited only by your imagination.
There are various online marketplaces, such as Fine Art America, where you can list your landscape photos for sale as prints. Additionally, you can also consider offering canvas prints and photo books for potential customers looking for unique gift ideas or a collection of your best works.
Having your own website is another great way to sell prints and other products. By directing potential clients to your online store, you have complete control over your prices and offerings, creating a more personalized shopping experience.
Many photographers also choose to pay for a table at local craft fairs and markets. This can be particularly lucrative, especially around Christmas time. Photographers that are experienced with selling at such markets will often display their work at a new venue each weekend.
2. Stock Photography
Stock photography is another place to monetize your nature photography. Stock photos are in high demand by business owners, bloggers, and small businesses that need quality images for their websites, blog posts, or marketing materials.
There are numerous stock photography websites where you can sell your images, including Adobe Stock and Getty Images. While competition can be high on these sites, having a unique style or niche can help you stand out and appeal to a specific audience.
The most common way to earn from stock photography is through royalties. This means you get a certain percentage every time someone downloads your image. You might also consider offering digital files of your photos for a set fee.
Whilst stock photography is not as rewarding as it used to be, it can still form an extra string to your bow.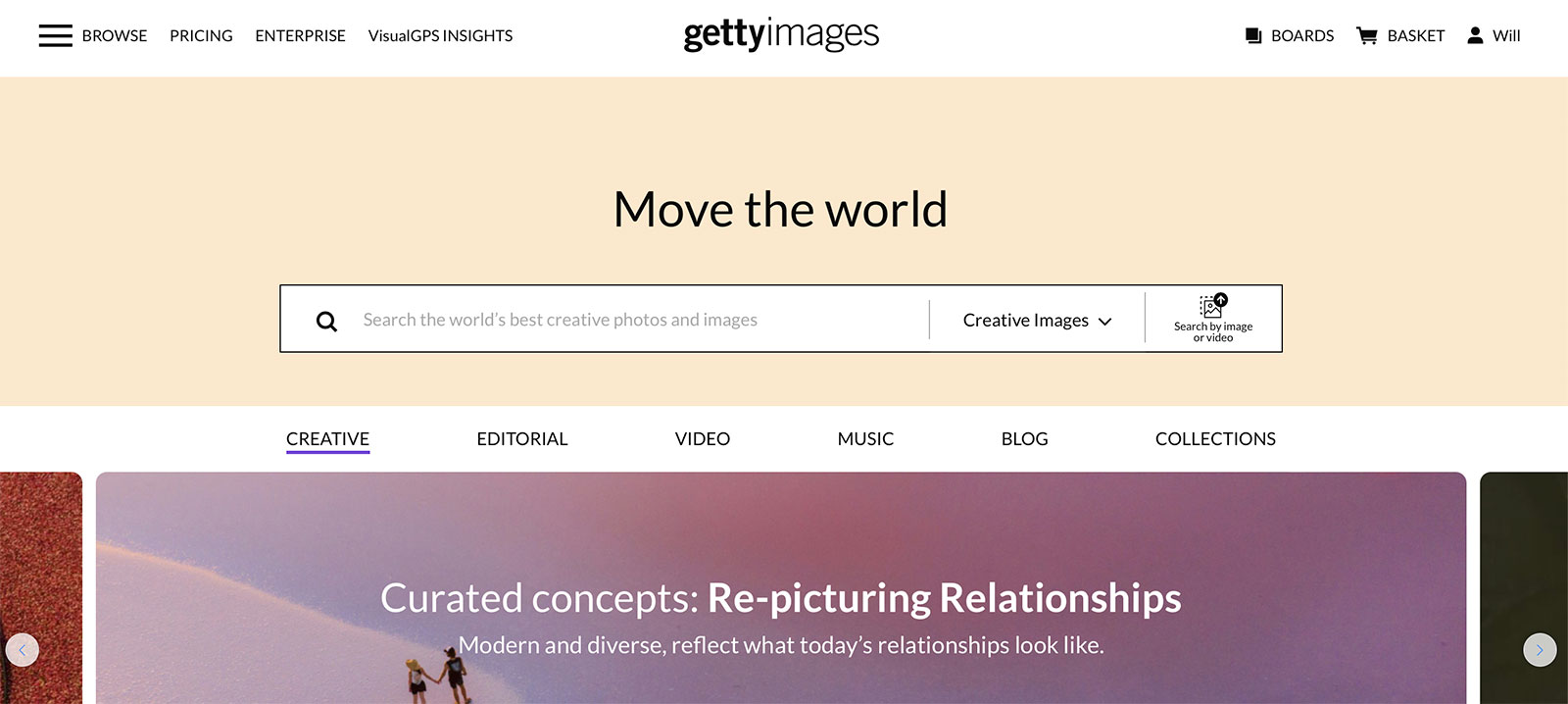 3. Selling Your Photos to Newspapers and Magazines
Print publications such as newspapers and magazines are consistently in need of high-quality images to feature, often as a contrast to all of the bad news in the world!
Particularly in the wildlife photography industry, images that tell a story or document rare and exciting events in the natural world can be highly sought after.
Selling your work to these outlets can be done either independently or via a photo agent. Going solo requires you to pitch your photo story directly to photo editors or art directors, showcasing not just the beauty of your images but their relevance and intrigue for the publication's audience. It can be more time-consuming but also more rewarding financially as all proceeds from sales go directly to you.
On the other hand, working with a photo agent can free up more of your time to focus on what you do best – capturing extraordinary images. Some agents to consider are Reuters, REX Features, or Caters News.
Agents have industry contacts and a deep understanding of the market, which can increase your chances of selling your photos. However, they do take a commission for their services (often around 50% as a standard). This method can be a great way to ensure your work reaches the desks of the right people in the industry.
4. Books and Magazines
If you've built up a significant portfolio of images, consider compiling them into a photo book. It's a good way to showcase a body of work and tell a compelling visual story.
Self-publishing is possible but can be expensive. In contrast, you keep all of the income for books that you sell. So if you are confident in the story you have to tell, this could be a good route to go down.
Conversely, if you're able to get the backing of a publishing house then this is my recommendation. It frees you from the financial burden, and allows you to work with a creative team to produce the best result.
For inspiration, take a look at our round-up of some of the best nature photography books in years gone by.
Read more: How to Publish Your First Nature Photography Book
5. Photography Workshops and Tours
If you've gained a considerable amount of experience and skill as a professional photographer, why not share your knowledge with others? Running photography workshops is a great way to earn extra income and establish yourself as an authority in the field of nature photography.
One of the hardest parts about nature photography is access to opportunities for images. Many people lead busy lives outside of photography, and are willing to pay experienced photographers to take them to locations where they can relax and enjoy capturing images.
Photography tours are another lucrative option. This often involves teaching participants how to capture stunning nature and landscape images whilst on an international photo-holiday. This provides an excellent source of cash flow and a way to meet other photography enthusiasts. However, it is much more complex than hosting a photo workshop in your country, as it involves things like insurance and reservation booking. All in all, it is a more substantial undertaking.
6. A YouTube Channel
Starting a YouTube channel can be an easy way to reach a larger audience. You can share tips, behind-the-scenes content, gear reviews, and tutorials.
While it may take some time to grow, a successful YouTube channel can bring in revenue through ad earnings, sponsorships, and affiliate marketing.
There are many people trying to find success on YouTube, but the key is consistency. Even if your audience is small, continue to post regular videos (such as once a week) and slowly you will begin to build your audience.
7. Leveraging Social Media
Social media platforms, especially Instagram, are an invaluable tool for photographers. Not only can you showcase your work to a global audience, but you can also directly sell prints and services. Connect with your followers, offer them unique content, and turn them into potential customers.
Social media is also an excellent platform for affiliate marketing. This involves promoting products related to your genre of photography and earning a commission for every sale made through your affiliate links. It can be a fantastic way to generate passive income without the need for upfront costs.
Read more: Social Media Marketing for Photographers
8. Networking and Collaborations
Building a successful career in nature photography is not just about taking good pictures. It's also about networking and collaboration. This could mean partnering with local businesses in your area, participating in art fairs or local exhibitions, or even teaming up with travel agencies.
Networking events are an excellent place for photographers to meet potential clients and share their work. Also, joining photography associations can help build a supportive community around you, providing resources and potential opportunities.
Another great way to gain exposure and increase your chances of selling prints is to collaborate with other businesses. For instance, local cafes, restaurants, or small boutiques might be interested in showcasing your landscape photos on their walls, providing you with a physical space to display and sell your work.
9. Selling Usage Rights
As a professional photographer, selling usage rights for your images can be quite profitable. This means allowing a company or individual to use your photo for specific purposes. Rates can vary greatly depending on the intended use, exclusivity, and geographic distribution.
Stock photography sites often offer different licenses, with extended licenses costing more than standard ones. However, when selling rights directly to a client, make sure to clearly outline the terms and conditions in your agreement.
We have a template for a license agreement in our popular 'Breaking Into Business' eBook which teaches you in-depth about how to make money from your photos.
10. Offering Event Photography Services
Even though your passion may be in nature photography, offering services in other genres of photography can provide additional income – this can be particularly useful in your initial venture into full-time photography.
Event photography, such as corporate events, retreats, or even weddings taking place in outdoor, natural settings, can be a great side gig.
11. Pitching to Potential Clients
Even in the digital age, a well-made business card can leave a lasting impression. Use your business cards not just to share your contact information, but also to showcase your work. A card with a stunning landscape image or a captivating wildlife photo can quickly grab a potential client's attention.
Approaching potential clients directly might seem daunting, but it can yield substantial results. Be proactive and send your portfolio to companies that might need your services. For instance, travel and tourism companies often need high-quality nature photos.
Check out printing companies such as MOO for the best quality business cards.
12. Entering Photography Contests
Photography contests are a great opportunity to showcase your talent and gain recognition. Not only do these contests often come with cash prizes, but winning or even placing can significantly boost your reputation as a nature photographer.
Several organizations and publications host photography contests. Some focus on general photography, while others might focus specifically on nature or wildlife photos. Be aware of any entry fees and ensure the potential exposure and prizes are worth the investment.
Read more: 11 Wildlife Photography Competitions to Enter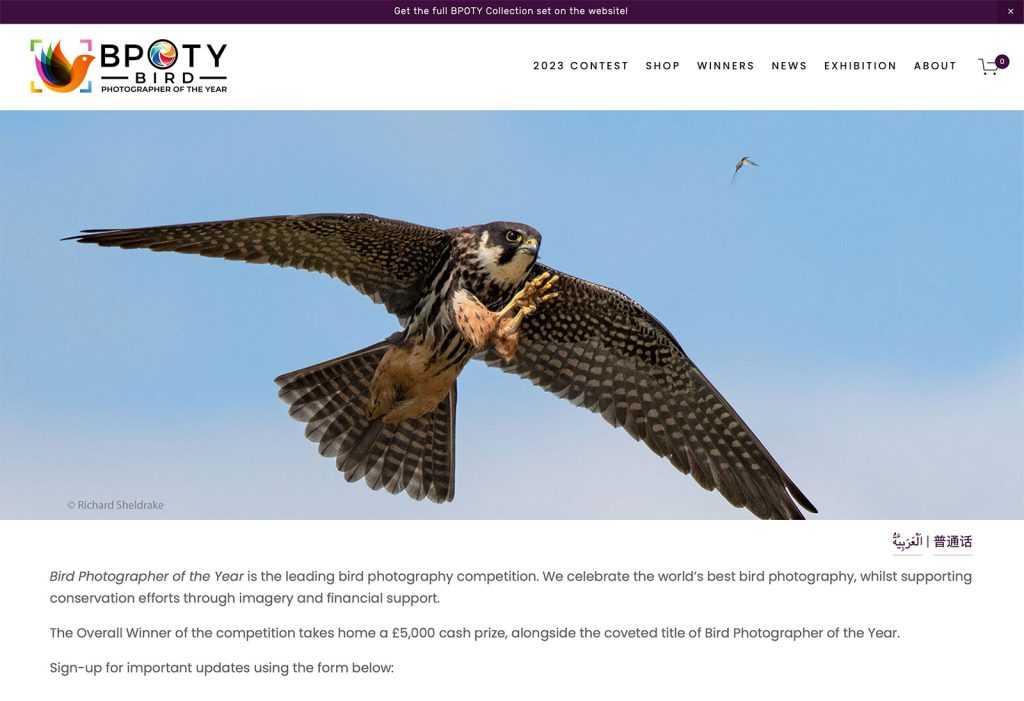 13. Creating a Blog
Starting a blog can help drive traffic to your online store or website. Blogging about your photography experiences, gear reviews, or offering tips can provide value to your readers, encouraging them to revisit your site. Make sure to optimize your blog posts with keywords to improve their visibility on search engines.
Blogs also allow for affiliate marketing opportunities. You could write product reviews or tutorials, providing affiliate links for your readers to purchase the items. Each sale made through your link generates a commission for you.
Used in combination with the other ideas mentioned in this article, you can create a great asset to market your work.
In Conclusion
As a nature photographer, there are multiple avenues to explore when it comes to monetizing your passion. Whether you're selling prints, stock photos, or sharing your knowledge through workshops and online courses, there's potential to turn your hobby into a profitable venture.
Remember, however, that establishing a successful freelance photography business requires patience, hard work, and a well-planned marketing strategy. It may not provide the immediate stability of a full-time job, but the freedom, creativity, and potential income can be worth it.
For in-depth guidance on how to make money with nature photography, be sure to download our Breaking Into Business eBook.
Whether you're a professional wildlife photographer, a professional landscape photographer, or a hobbyist, there are opportunities out there for you. Start today, and turn your passion for nature photography into profit.