Top 10 Nature Photography Books for Photographers 2023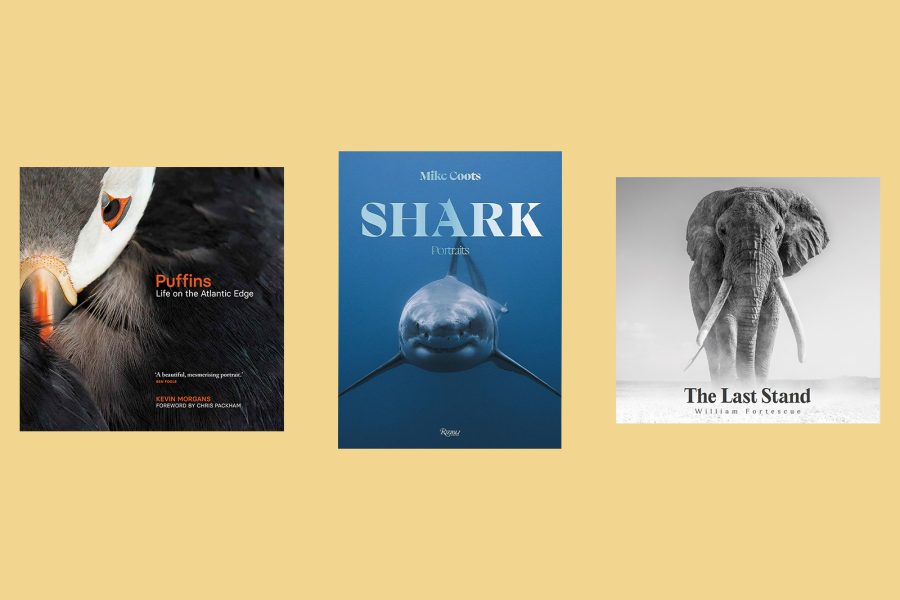 The holiday season is not too far away, and if you are looking for a gift for a nature photographer this year, the roundup below is a great place to start. These nature photography books are perfect for the wildlife or landscape photographer in your life – or even just as a gift to yourself!
So, in no particular order…
As I opened the first pages of this book, it took me by surprise, and by the end of it, I had the utmost respect for Mike Coot's work.
Coots lost his leg when he was attacked by a shark at the age of 18, but instead of considering himself a victim, he turned his personal tragedy into a shark conservation mission.
His photography anthropomorphizes the giant fish, with vivid and intimate shark portraits. In doing so, his work fosters fascination with these often misunderstood animals.
This book is a phenomenal tribute to the world's sharks, and I strongly recommend it for any marine photography enthusiasts.
The original meaning of the term 'Big 5' referred to the five animals that were most difficult for colonial hunters in Africa to kill, but in this book, Graeme Green turns this antiquated term on its head, focusing instead on what photographers consider the new Big 5 should be.
This time, focusing on elephants, polar bears, lions, gorillas, and tigers with a camera.
Alongside exceptional images, this book features insightful text, including text from Jane Goodall and Paula Kahumbu, two of the most inspiring women in the wildlife conservation industry.
The book is printed and produced to a high standard, and for each tree used in the manufacturing of the book, two trees will be planted through Roots of Peace – an organization dedicated to converting war-torn lands into productive farms and wildlife habitats.
Another fantastic thing about this book is that all the contributing photographers are listed in the final pages with their websites and social media handles, so you have a directory for seeking further inspiration.
Released in October 2022, this book is the culmination of 10 years of William Fortescue's work. With over 100 images, it showcases the beauty of African wildlife and reminds us that we are a part of nature.
This is not a mass-produced book – it is limited to just 800 copies, and each standard edition comes individually hand-numbered, ensuring you are buying a true collector's item of William's early work.
The book's graphic design is beautifully produced, allowing the reader to focus on the stunning photography within its pages and the fascinating insights behind the photography.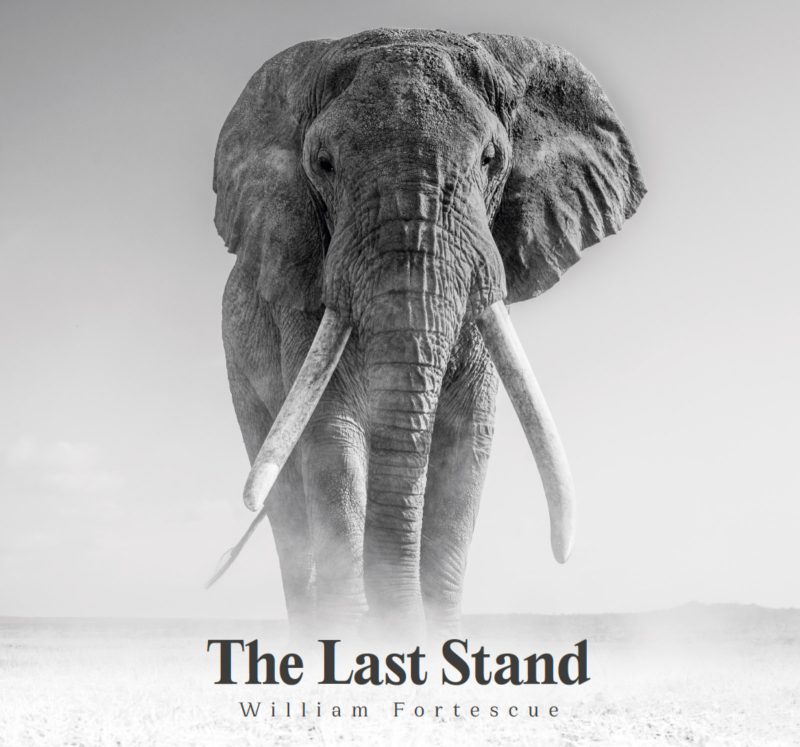 I studied at Falmouth University with William, and he is a fellow graduate from their Marine and Natural History Photography degree. He is a photographer who takes the time to understand the species he is working with and collaborates with local communities to document nature in an ethical way.
I strongly recommend this book, especially for anyone interested in fine art wildlife photography and African safaris.
Bjorn Olesen and Fanny Lai's latest publication features rarely photographed species from 14 countries across Asia.
I am a huge fan of Asian wildlife, and the exciting thing about this book is it features images of animals so rarely seen that very few quality photos exist of them.
The authors have spent over 20 years documenting and exploring Asia's wildlife, and their stunning images are combined with informative and fascinating captions.
Although it is not a travel guide, this is a marvellous book for anyone thinking about visiting Asia for its nature or anyone simply interested in the fantastic diversity of wildlife found on this continent.
As you learn about spectacular nature reserves, you are sure to find a few additions to your bucket list. In buying this book, you also support BirdLife International, a wildlife conservation charity that also works in Asia.
The Big Cat People produce an excellent eBook series, with topics such as mastering exposure in photography, photographing birds, and planning an African safari.
Not everyone has the space to store lots of large printed books, and with the cost of living in recent years, many will be looking for reasonably priced gifts this Christmas, and this eBook series provides an excellent option in both respects.
How To Photograph Birds provides detailed information on a subject that can be quite challenging to capture well, and they have a great page that weighs up the pros and cons of mirrorless versus DSLR cameras, a debate I am sure many photographers are thinking about at the moment.
Seeing the Light: Mastering Exposure for Photographers is a fantastic book for those who want to master manual shooting.
In just over 50 pages, it explains everything you need to know about the technical skills required to get exposure right in your wildlife photography.
There are clear infographics that explain colour balance, how to spot if your photo is exposed correctly, and the relationship between ISO, shutter speed, and aperture.
Meanwhile, Wildlife Photography: The Basics is a great option for new photographers who are just starting out and don't want to be overwhelmed by too much technical information.
This book is the first in a planned series of coffee-table books about Maltese nature, and focuses entirely on wild orchids growing in Malta.
Johan Siggesson decided to work on a project focused on nature close to home during the COVID pandemic, and this series is a culmination of that work.
Plants are often the underdogs of nature photography.
Generally, people get very excited about photographing charismatic animal species and stunning habitats, but plants don't get the attention they deserve.
This book changes that by depicting orchids in the most creative and intriguing ways. As I read through its pages, I find myself inspired to get out with a macro lens in tow and capture plants on my own doorstep.
Siggeson writes that he loves creating images where shapes, forms, lines, and textures play the main role, and the subject is the supporting actor, and this is evident in his remarkable work depicting the beauty of wild orchids.
This stunning coffee table book brings together 11 of the most successful professional nature photographers on the planet. It is a breathtakingly beautiful collection of images entirely from women spanning 140 pages.
The book is divided into chapters by contributing photographers, and each shares details about the thought process and intentions behind their creative work.
These are photographers who use their work to tell vital stories about conservation, society, and our environment.
This is a book that reminds us of the power of photography to inspire positive action for the survival of healthy ecosystems and the protection of the beautiful species we share our planet with.
This book is an ode to the charismatic and endearing Atlantic puffin. The best wildlife images are captured by photographers who dedicate themselves to telling the story of a particular location or subject matter, and this is evident in Kevin's book.
By focusing on one species, he is able to document them in an incredibly creative way, showing their behaviour and the stunning habitat they call home.
Puffins are one of the United Kingdom's most photographed species, and yet many of the images within this book stand out as unique.
As well as being a visually beautiful book, the writing accompanying the images draws attention to the threats that puffins face from overfishing, pollution, and climate change and points readers to the things they can do to help puffins secure a future.
The Remembering Wildlife book series has distributed more than £1 million GBP to 63 different conservation projects in 27 countries across Africa and Asia since its launch in 2016.
This year's addition to the series focuses on leopards and will be released on October 9th.
Remembering Leopards is a beautiful collaborative book. Contributors this year include Will Burrard-Lucas, Suzi Eszterhas, Shannon Wild, Art Wolfe, and many other renowned wildlife photographers.
It includes text about all the subspecies of leopards with regional maps revealing their historical and current distribution, their IUCN status, preferred habitat, and other interesting information.
It also provides insights into how the threats to their survival have changed over the years and what can be done to conserve them better.
The book is printed in Italy on high-quality thick paper, and it is a wonderful addition for collectors of the series.
For those based in the United Kingdom, these books could be an excellent gift for a nature photographer.
Coffee table books can be expensive, so if you are looking for a more affordable option, I highly recommend checking out the Pocket Mountains' wonderful series of walking guides.
Although they are not strictly nature photography books, they provide interesting walking routes, and my copy for Cambridgeshire has enabled me to discover new routes and public rights of way that I hadn't previously known about.
As a result, I have been able to find some new spots for wildlife photography.
I especially recommend the editions for areas that are more biodiverse.
For example, the edition for Norfolk has a lot more walks through nature reserves or mentions of wildlife because it is less densely populated with towns and cities than somewhere like Cambridgeshire.
They are the cheapest books on this list and the perfect size for a Christmas stocking.
In conclusion
I hope this list has provided you with some helpful inspiration for your gift shopping this year.
If you would like to recommend some additional books, feel free to share them in the comments.