27 Inspirational Quotes for Photographers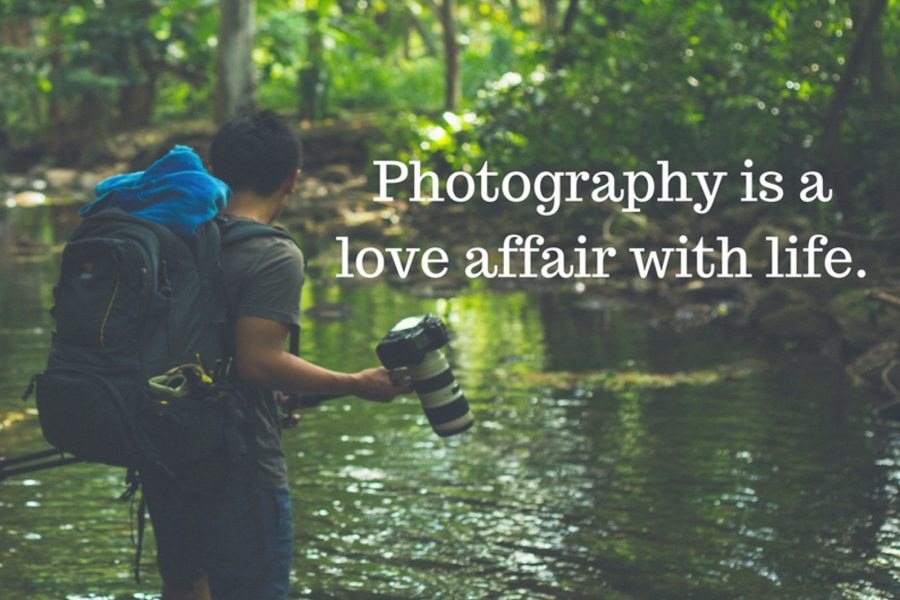 Are you feeling stuck for inspiration? Maybe you've got photographer's block, or you're questioning your motives behind photography. All of us will find ourselves facing the photographic blues at some point, and that's why I've put together this list of inspirational quotes by some of the most famous photographers in history.
"There are no rules for good photographs, there are only good photographs." – Ansel Adams
"Your first 10,000 photographs are your worst." – Henri Cartier-Bresson
"The two most engaging powers of a photograph are to make new things familiar and familiar things new." – William Thackeray
"Which of my photographs is my favourite? The one I'm going to take tomorrow." – Imogen Cunningham
"You don't take a photograph, you make it." – Ansel Adams
"If your pictures are not good enough then you're not close enough." – Robert Capa
"Take nothing but pictures, leave nothing but footprints, kill nothing but time." – Unknown
"It takes a lot of imagination to be a good photographer. You need less imagination to be a painter because you can invent things. But in photography everything is so ordinary; it takes a lot of looking before you learn to see the extraordinary." – David Bailey
"My photography is the result of being there at the right moment." – Rene Burri
"A good photograph is knowing where to stand." – Ansel Adams
"Only photograph what you love." – Tim Walker
"The eye should learn to listen before it looks." – Robert Frank
"Photography is the story I fail to put into words." – Destin Sparks
"A camera is a SAVE button for the mind's eye." – Roger Kingston
"I think of photography like therapy." – Harry Gruyaert
"Twelve significant photographs in any one year is a good crop." – Ansel Adams
"Don't pack up your camera until you've left the location." – Joe McNally
"In photography there are no shadows that cannot be illuminated." – August Sander
"Photography is the art of frozen time… the ability to store emotion and feelings within a frame." – Unknown
"Photography helps people to see." – Berenice Abbott
"Photography is a love affair with life." – Burk Uzzle
"A camera is a tool for learning how to see without a camera." – Dorothea Lange
"Taking an image, freezing a moment, reveals how rich reality truly is." – Unknown
"I don't trust words. I trust pictures." – Gilles Peress
"In a world and a life that moves so fast, photography just makes the sound go out and it makes you stop and take a pause. Photography calms me." – Drew Barrymore
"There is a vast difference between taking a picture and making a photograph." – Robert Heinecken
"There is no question that photography has played a major role in the environmental movement." – Galen Rowell
Want to learn more? Join our free newsletter for wildlife, landscape, macro, and underwater photography tutorials.