How to Get Your Photography in a Gallery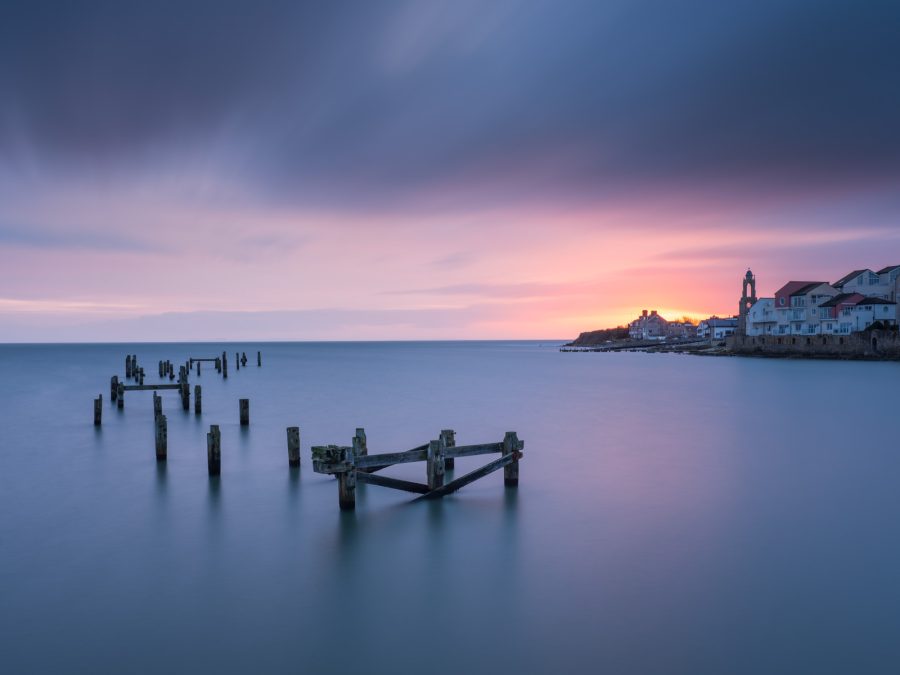 It can be difficult to figure out how to get your photography in a gallery. In fact, there is a myth in professional landscape and nature photography that suggests photographers can't make money from selling prints.
It's believed that only a small group of fine art photographers can sell their semi-abstract black and white prints for high prices in exclusive galleries.

However, the general public supposedly isn't interested in more representative landscape and nature photographs, making it difficult for working pros to sell their work.
I can only speak for myself, but my experience has been quite different. Selling prints and working with galleries has been a crucial part of my business for over 20 years since turning professional.
It was a conscious decision on my part to focus on selling prints of local landscapes rather than following the typical model of travelling to exotic locations and selling stock images through an image library.
This decision was driven by my desire to spend more time with my family. I booked stalls at art and craft fairs, set up exhibitions in various locations, made direct approaches to potential buyers such as interior designers and hotels, and contacted galleries.
Even with the potential to reach thousands of people online, I still sell more prints through physical galleries than on the web.
I believe this is because visitors to a website or social media page may not be actively looking to buy pictures, and they may not be willing to order a large print when they can only see the image on a phone screen.
By contrast, many people who visit galleries are looking to make a purchase, and they can see the prints in person. Furthermore, a salesperson can assist them in making a decision.
Types of gallery
This is a somewhat simplistic analysis, but essentially, there are two types of galleries: exclusive and local.
The former can be found in major cities and typically feature very expensive pieces by well-known artists. Unless you're a well-known artist like Edward Burtynsky, it's unlikely that you would want to approach these galleries.
And if you are someone like Burtynsky, they may approach you instead.
The latter type of gallery can be found in the high streets of medium-sized and small towns, especially resort towns.
The art they sell may be just as visually impressive as that sold in more exclusive galleries, but the artists will not be household names.
Many of these galleries, especially those based in resort towns, focus on art that represents the local area and often feature work by local artists. These are the types of galleries that most photographers should approach.
Finding a gallery
Finding galleries is not really difficult. They are not hidden away, but are very present in towns and on the internet. Choose a town, type its name and the word 'galleries' into a search engine and you'll find them.
This possibly sounds facetious, but it isn't intended to be.
Once you've found their websites and/or social media accounts, you can do some further research. Find out what type of art they sell, how high-end they are, and who owns them.
If possible, visit in person, as being there will give you a much better idea of what the place is really like and whether the town, in general, is thriving or not.
There's no need to introduce yourself or formally approach them at this stage – just have a browse and get a feel for the place. Crucially, does it seem 'photography-friendly'?
Unfortunately, some galleries have a rather snobbish attitude towards photography and refuse to see it as a serious medium for wall art. However, don't immediately write it off if it doesn't currently display any photographs.
They may well be open to the idea of selling photography, so perhaps engage the owners in conversation and subtly try to find out.
Approaching a gallery
Your research will have helped you select suitable galleries to approach. Basically, find somewhere photography-friendly, but where you think there is a gap in what they're selling.
The owners of the main gallery I work with tell me that they're often approached by other photographers, who say something along the lines of, "I've got photographs just like Mark's. Would you be interested in selling them?"
To which the stock reply is, "No, because we have Mark's photos. But if you've got something different to those, we'd be interested in having a look."
It's obvious if you think about it. Why would they just want more of the same? Yes, it's popular with their customers, but they can already meet the demand for it.
So, the lesson is: if a gallery has, say plenty of colourful, atmospheric seascapes, don't offer them more colourful, atmospheric seascapes. Show them some monochrome, some abstracts, or anything different.
Once you've chosen your gallery, there are basically three ways you can approach them: via email, in person or by letter.
I really wouldn't bother with an email approach. Emails are easy to ignore and you can't realistically demonstrate the quality of your work.
A face-to-face approach can be good, but there's always the danger of catching the owner(s) at a bad moment.
My favoured approach is by letter. It's old-fashioned, but in a world where people are drowning in a sea of emails, a letter stands out.
You also have the opportunity to include a couple of sample images – ideally printed on A4 fine art paper – to give an indication of the quality of work you can produce.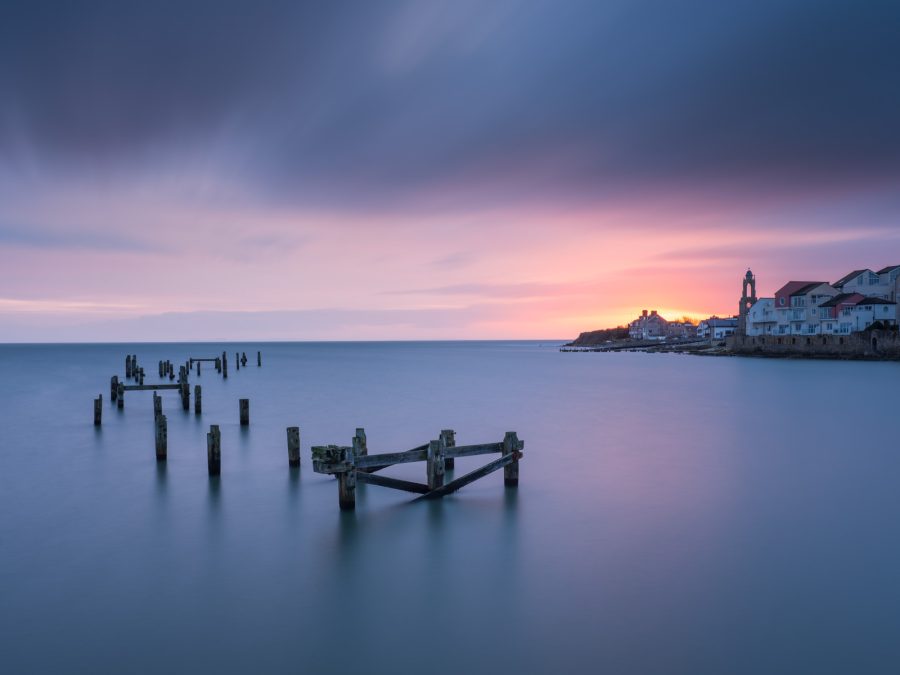 In the cover letter, introduce yourself, say a little bit about your work and say that you will phone in a day or two to see if they'd be interested in meeting. Give it a few days then make the call.
Be prepared for rejections – you'll certainly get some – but to get started, you only need one gallery to agree to a meeting. If you get one, obviously you'll need to take some samples with you.
Take a selection of prints in a smart portfolio, some mounted samples and ideally a framed print, also. It may sound obvious, but presentation is key; I've seen far too many good images ruined by mediocre or poor mounting and framing.
Unless you're confident and have done it before, get your work professionally mounted and framed – the extra expense will be worth it. Then, having done all the preparation, keep your fingers crossed and hope they like your work!
Read more: How to Print Photos – A Photographer's Guide
Selling your work
If you get taken on by a gallery, that's certainly not the end of the road – in reality, you're still very near the beginning. If your work doesn't sell, then you have no reward for all your hard work, and the gallery is unlikely to keep you on.
So how can you give yourself the best chance of selling well?
There are three factors to consider: the choice of images, presentation, and pricing. In all three areas, you should be guided by the gallery, but this especially applies to image choice.
The gallery will know its customers far better than you do and will have developed good instincts for what's popular and what isn't. You may well find that your personal favourites are not necessarily the best or even good sellers.
But if you want to sell, you have to remain objective and take advice.
It's also true that in resort towns, local sells. Visitors want keepsakes and will almost invariably look for pictures of places they've been to and recognize.
So images of the Northern Lights in Lofoten probably won't sell in a gallery on the Dorset coast, but a nice picture of Durdle Door will.
When it comes to presentation, you'll want to choose framing that fits in with the rest of the work on display but which is also affordable and won't cut into your profits too much.
Personally, I favour neutral, plain frames, made from a light wood that has been subtly lime-waxed, together with an off-white mount.
These don't distract from the photographs themselves and will match with many different types of decor, which removes a potential obstacle to purchase.
I also think it's worth paying for professional framing; mounting and framing pictures can be incredibly time-consuming, and the results from a good framer will be better than anything you can do yourself.
If you can persuade a framer that you're likely to bring a lot of work, you may be able to negotiate a good trade discount.
With printing, if you have the experience and already own the right equipment, it's worth doing it yourself as having control over the end product is very valuable.
However, unless you're going to produce very high volumes of prints, it's probably more cost-effective to find a good lab to do it.
Finally, we come to the thorny issue of pricing.
The thing to decide is how much you want to make from each individual sale. Then work out the cost of production, and factor in the gallery's commission – commonly 40-50% – but it's not uncommon to be higher, especially in larger cities.
This will determine the price. The hardest part of this formula is deciding how much you want to make.
You have to bear in mind that there is a limit to what people are prepared to pay in any particular area, especially for photography, and you may have to adjust your ambitions accordingly.
It's better to make a number of sales with a profit margin of, say, £80.00 than it is to make none with a margin of £1,000.00.
One question I haven't addressed is whether you should sell open or limited editions. Really, this is up to the individual to decide, but I prefer open editions, even though limited editions command higher prices.
This is probably a topic for a complete article in itself but, put simply, my view is that there is no justification for limited editions in photography, which by its nature is an infinitely reproducible medium; they are simply a way of unjustifiably and unfairly inflating the price.
Read more: How to Make Money From Your Photos
In conclusion
It might seem like a lot of effort to go to get gallery representation, and you might initially hesitate at the idea of giving up 50% of the sale price, but remember you're paying for location, marketing expertise, and customer service.
This frees you up to do what you enjoy most – creating images – while someone else does the hard work of selling them. And in my experience, that's more than worth it.
Whether you're a full-time pro looking for an additional income stream, or an amateur looking to offset the cost of your hobby, see if you can get some work into galleries.
It's a pretty rewarding experience to walk into a space and see your work up on the wall, and see other people stopping to admire it!