What's the Best Camera for Macro Photography in 2023?
Have you ever wondered what the best camera for macro photography is? With so many choices out there, it can be hard to know where to start.
Whatever camera you use, eye-catching close-ups are within your grasp. Today, even camera phones have impressive close-focusing ability – you might even decide to invest in a clip-on macro attachment for your Android or iPhone to capture even smaller details.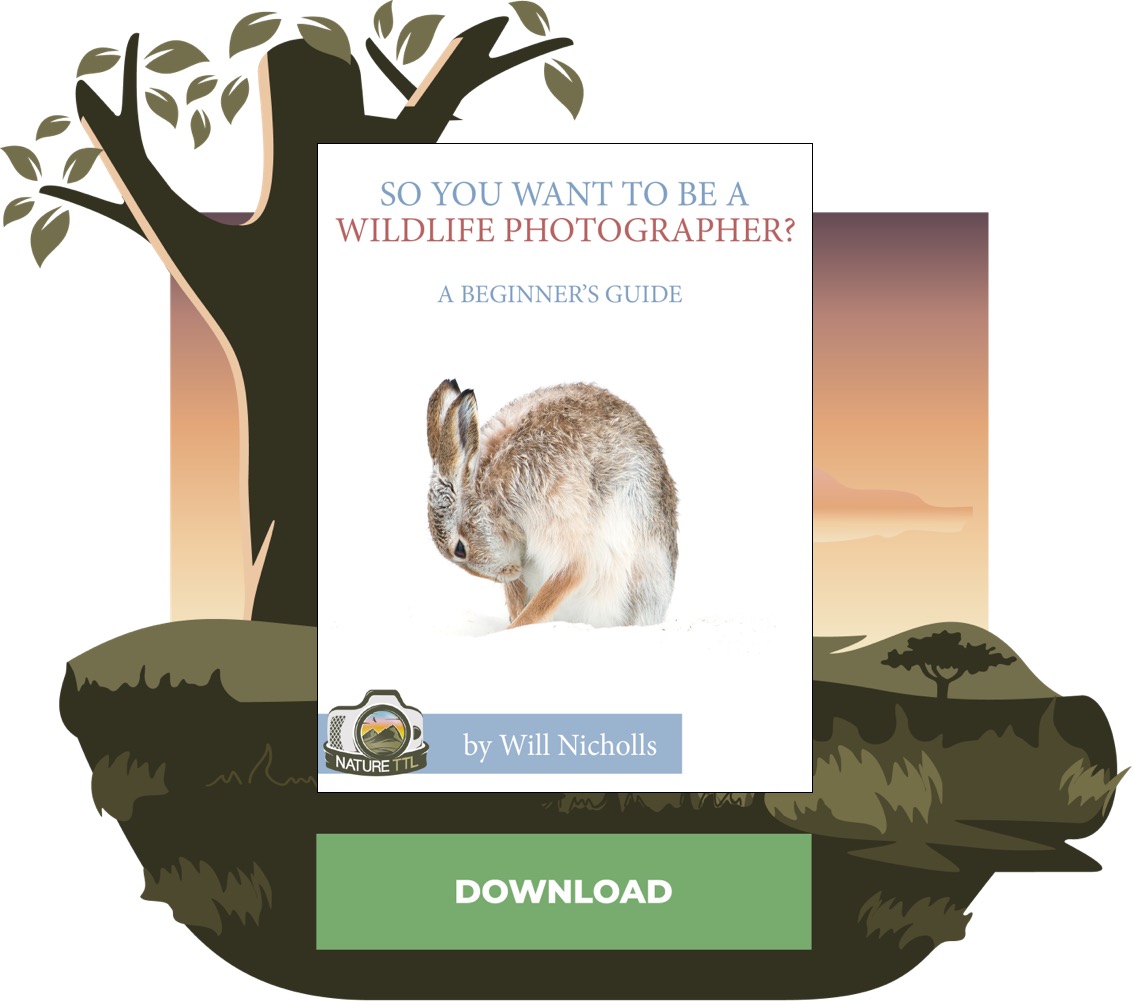 However, close-up enthusiasts should still opt for the versatility and functionality of an interchangeable lens camera, with a mirrorless or digital SLR being the standout candidates.
Whether you are looking to buy a new camera or are already invested in a system, arguably, it is the lens that is the most important factor when shooting miniature things.
A dedicated macro lens (or close-up attachment) is the key to being able to achieve frame-filling shots of small things. However, the camera itself remains an important consideration.
A key factor is resolution and sensor size. High-resolution sensors make it more practical to crop files without discarding too much quality – ideally, opt for a camera with a resolution upwards of 20MP.
While a full-frame sensor provides better dynamic range and overall image quality, a smaller cropped-type sensor has more depth of field (compared to the equivalent focal length).
Their 'crop factor' effectively increases lens focal length, allowing photographers to take photographs from further away.
The compact size of MFT (Micro Four-Thirds) cameras makes them lighter and easier to carry and manoeuvre.
Meanwhile, some cameras have useful automated functions that are suited to close-up photography – for example, the ability to focus stack in-camera.
A fast frame rate is handy if you intend to shoot flight or action. And you will want a camera boasting good high ISO performance for when you need to generate speed, or you are working in poor light.
Close-up photographers often need to work at low or awkward shooting angles, so a camera with a pull-out, adjustable monitor is useful.
You will also want to invest in a camera model that is compatible with a good selection of macro lenses – both same-brand and third-party optics – and this is where Canon and Nikon have the edge.
To help you with the decision-making process, we've put together a shortlist of some of the best cameras currently on the market that we consider well-suited to macro photography.
In addition to our top picks, we've included a second-hand option for those wanting to make their cash go further.
Read more: What's the Best Macro Photography Lens?
With an RRP of £3999.00, the Nikon Z8 is not a cheap option. However, this is a seriously powerful piece of kit suited to almost any subject.
Often described as a 'baby Z9', this mirrorless camera boasts many of its big brothers' best features but is housed in a smaller, more compact body.
With a 45.7MP full-frame CMOS sensor, the Z8 is a speed machine, with 20fps continuous shooting in RAW and 120fps when set to low-res JPEGs.
It has 493 phase-detect AF points and 5-axis, 5.5 stops of in-built in-camera stabilization – so even those older, non-IS macro lenses can now benefit from stabilization.
The 3.69-million-dot EVF is superb, and the 3-inch bi-directional tilting touchscreen is perfect for shooting from any angle.
The camera handles superbly and boasts focus shift shooting – when the camera automatically varies focus over a series of frames for focus stacking.
Although the Z-system is still relatively young, Nikon has already produced a 105mm MC and 50mm MC. Sigma and Laowa are among the third-party brands to also produce macros for the Nikon Z-mount.
Meanwhile, the FTZ adapter allows all Nikon F-Mount macros to fit their mirrorless cameras. This is one of the best full-frame cameras available and a great option for macro, nature, action, and landscape photography.
With a 45MP full-frame sensor, the Canon EOS R5 captures an extraordinary amount of detail – and higher resolution chips make it more practical to crop files without reducing image quality significantly.
By cropping a file, you are effectively increasing subject magnification – useful in situations where you are unable to achieve the desired level of magnification in-camera for the risk of frightening the subject away by getting too close.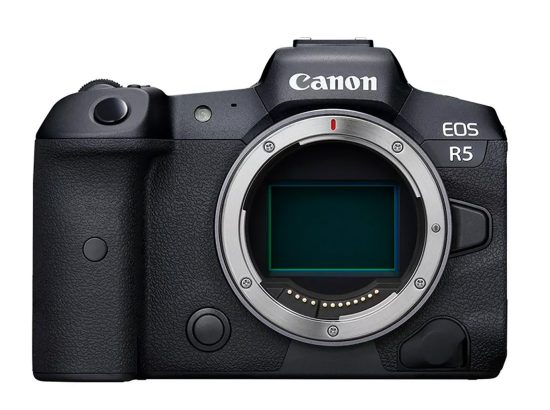 The R5 has 20fps continuous shooting, and the electronic viewfinder of a mirrorless camera provides an instant and accurate view of how the final image is going to look.
There are other benefits of an EVF – for example, macro photographers can use focus guides and focus peaking.
Noise is well controlled – another benefit of using a camera with a larger sensor – allowing photographers to shoot at speeds in the region of ISO 6400 when required without any great drop in file quality.
The camera's in-body image stabilization (IBIS) is a game-changer when using older macros lacking IS, while its ergonomics make it a great camera to use. This is a pro-spec camera in almost every aspect, but with a price tag to match.
This is OM System's (formerly Olympus) flagship MFT camera, with a new sensor, processor, and class-leading features.
The body is IP53 weather-sealed, and its ergonomics have been enhanced. With a top burst rate of 120fps and AI subject recognition, the speed and accuracy of the OM-1's AF is astounding.
It boasts up to 8 stops of image stabilization when combined with IS lenses. Its 20.4MP sensor allows you to capture high-resolution 50MP images by merging files, or ultra-high-resolution 80MP images when the camera is fixed on a tripod.
Olympus cameras are growing in popularity among nature photographers due to their innovative range of features, including in-camera focus bracketing (focus stacking).
Focus stacking helps overcome the severely limited depth of field we associate with macro photography.
During focus bracketing, the camera automatically shoots a series of photos beginning at the front of the subject and advancing through to its end – and the OM-1's compositing time is impressively fast.
MFT sensors are half the size of a full-frame camera, so they have a 2x multiplication factor. Therefore, if you attach, say, a 100mm macro, its effective pulling power is 200mm.
This crop factor is useful when shooting wildlife, allowing you to use smaller, lighter lenses and work further away from subjects. The drawback of smaller sensors is they can struggle with noise at higher ISO sensitivities.
Smaller sensors also provide a larger depth of field. On one hand, this is very useful, but it can also make it trickier to throw distracting background detail attractively out of focus. The Olympus range is a great option for macro enthusiasts.
The A7 IV is a full-frame mirrorless camera with a 33MP resolution. It boasts 10fps continuous shooting, in-body image stabilization, and real-time AF for people, animals, and birds.
It has great dynamic range, excellent ISO performance, and a load of useful features.
Sony cameras have a reputation for being a little fiddly to use, and their menu system is not the most intuitive to navigate. But this is a great option for close-up photographers, and despite its excellent spec, it is lightweight and comfortable to use handheld.
However, Sony doesn't currently offer a great range of macro lenses – if you invest in the Sony system, look at the third-party E-mount options provided by the likes of Laowa, Samyang, Sigma, Tokina, and Voigtlander.
If you are a newbie to macro, and photography in general, look at an entry-level model like the EOS 250D. This is a great option if you are looking to buy your first 'serious' camera – for example, maybe you are making the jump from just using your phone.
This camera is bursting with useful features and is an ideal first digital SLR that will allow you to learn the fundamentals of photography.
While there are cheaper DSLRs on the market, this camera boasts a superb 24.1MP APS-C CMOS sensor and is currently the lightest DSLR with a moveable touchscreen. SLRs are bulkier than mirrorless cameras, but this can enhance their handling.
Meanwhile, many photographers still favour an optical viewfinder over an EVF. High ISO performance is impressive for a camera of this type – as is the 250D's LiveView AF, which employs Canon's Dual Pixel sensor technology.
With a street price in the region of £589.00, this camera also acts as an inexpensive gateway to a vast range of Canon lenses and accessories.
Best second-hand bargain
You don't need to own the latest all-singing-and-dancing camera to take great close-up photos. Rather than pay top dollar to have the most up-to-date model, look at the second-hand market for a bargain.
Always buy from an established trader who will provide the shutter count, a warranty, and peace of mind – MPB, Park Cameras, and WEX are all well respected.
With such a huge choice, it is hard to highlight just one used bargain – you can get a lot of camera for your money when you buy used. However, I've decided to opt for a camera I used to own, the Nikon D500.
This is a great camera for wildlife photography in general.
With a 20.9MP DX-format CMOS sensor, this camera is renowned for the speed and accuracy of its auto-focus, which boasts 153 AF-points. High ISO performance is excellent, and its large 2359k-dot tilting LCD touchscreen monitor allows you to shoot from any angle.
First launched in 2016, this digital SLR has aged well and is compatible with a vast range of F-Mount lenses which are gradually dropping in price due to the steady migration to the Nikon Z-system.
Look online, and you can find a D500 in excellent condition, with a shutter count of under 40,000, for around £950.00. That represents a lot of camera for your hard-earned cash.
In conclusion
There is no such thing as a bad digital SLR or mirrorless camera for macro photography, as it is the lens (or attachment) that is the key to getting close to your subjects.
However, resolution, ISO performance, an adjustable screen, and focus stacking capabilities will certainly enhance your chances of capturing standout close-ups.
We are confident that you won't be disappointed if you opt for one of the options we've highlighted in this camera guide.