What's the Best Macro Photography Lens?
Macro photography is growing in popularity and it is not hard to understand why. If you're here, then you're probably wondering what the best macro photography lens is. Well, read on…
In close-up, photographers can reveal a whole new world. Flowers, fungi, insects, texture and patterns – both natural or manmade – appear very different when isolated in close-up and it is possible to highlight shape, form and exquisite miniature detail.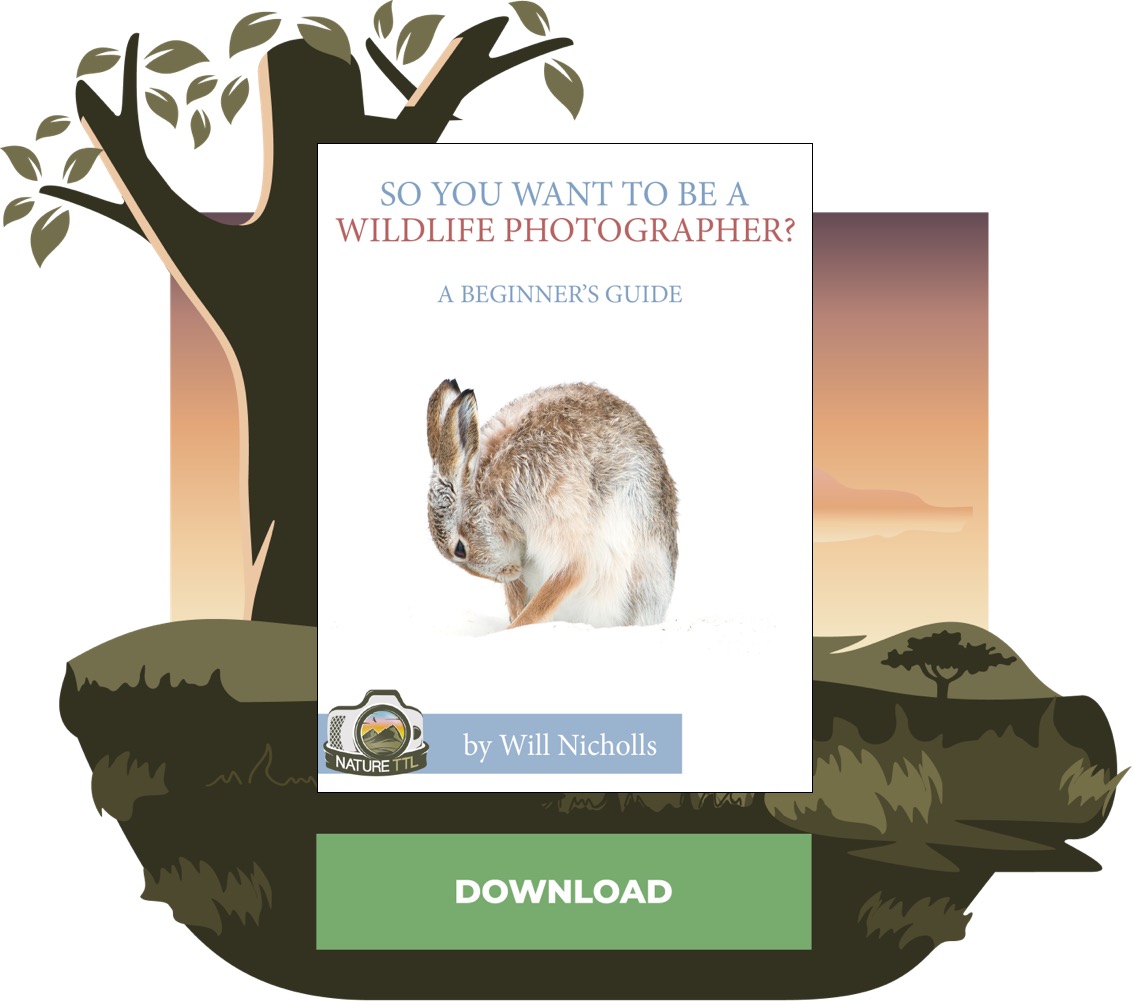 Macro photography can be technically challenging due to the shallow depth of field and limited light when working at higher magnifications. However, we have plenty of useful macro tutorials on the Nature TTL website that will help take better close-ups.
In a rush? Skip the learning and jump to our recommendations.
One of the biggest challenges is achieving a high enough level of magnification. Normal lenses will not focus close enough to capture frame-filling shots of miniature things. Therefore, you will either need to convert your existing optics using a close-up attachment, or invest in a macro lens, which is optimised for close focusing.
You should base your decision on budget and anticipated level of use. A macro is the better option, providing optimum quality and convenience, but they are a specialist lens type and generally not cheap. Therefore, if you don't have the funds, or you are only going to take close-ups infrequently, a good quality close-up attachment may well be the logical option. To help you spend your money wisely, let's take a closer look (excuse the pun!) at some of the best macro photography lenses currently available to buy.
Macro photography on a budget
1. Close-up filters
Close-up filters screw onto the front of any normal lens. They act like a magnifying glass, allowing the lens to focus closer than its minimum focusing distance (the closest point a subject can be from the camera's sensor while still being able to achieve sharp focus) and therefore increasing magnification.
Although using one requires the photographer to get physically nearer the subject, filters are an excellent cut price method of taking close-ups. They are simple to use and don't affect any of the camera's automatic functions. Close-up filters can cost just a few pounds, but typically the cheapest versions are poor optically, with corner sharpness in particular suffering.
If you are a macro newbie, consider NiSi's NC Close-up Lens. Costing in the region of £100.00, it is considerably cheaper than a macro lens, yet offers very good results, particularly at mid-range apertures of f/8-11. NiSi recommend using the filter with a tele-zoom in the region of 70-200mm, and this combination provides both a high level of magnification and a practical camera-to-subject distance. When a close-up filter is attached, the lens can no longer focus all the way to infinity.
2. Extension tubes
Another good macro lens alternative is to use extension tubes. These hollow tubes fit between camera and lens and reduce the minimum focusing distance, thus increasing the lens' maximum level of magnification.
They are available in different strengths – the thicker the tube, the higher the level of the magnification possible, as you are able to get physically closer to subjects and still achieve focus. As they boast no optical components, tubes do not degrade the lens's image quality, but vignetting can be an issue with some lenses at wider apertures.
The cheapest tubes are manual. They work fine, but automatic metering and focusing is disabled. Automatic versions are a better investment, as they retain all the camera's functionality. They are more expensive, but are still a cheap option compared to a macro lens. Canon, Nikon and Fujifilm are among the brands who produce extension tubes, but the best value set is made by Kenko Teleplus.
They produce a set of three tubes (36mm, 20mm and 12mm) that retain full Through The Lens (TTL) and AF coupling. They can be used individually or combined to produce a higher level of extension for greater magnification. They also produce a set of two tubes (16mm and 10mm) for Micro Four Thirds systems. Similar to close-up filters, you cannot focus on infinity when using tubes.
What does magnification mean in macro photography?
Dedicated macro lenses are optimised for close focusing and – with just a few exceptions – they all provide the same maximum level of 1:1 magnification. In other words, regardless of focal length, they are capable of reproducing a subject at life-size.
What does this actually mean? Well, magnification – or the reproduction ratio – is simply the relationship between of the size of the subject's projection on the camera's sensor compared to the subject's size in reality. In other words, if you photograph a 2cm bug and its projection on the sensor is also 2cm, magnification is said to be 1:1 life-size, or 1x. If it were recorded at 1cm in size, it would be half life-size – or 1:2 or 0.5x.
Genuine macro photography is shooting at a magnification of at least 1:1 – anything less is known as close-up photography. However, in reality, the distinction is fairly immaterial – your images won't be judged on the level of magnification you achieve, but on its technical and aesthetic merits instead.
It is worth noting that a macro lens' maximum 1:1 magnification is only possible at its minimum (very closest) focusing distance.
Some lens brands use the term 'macro' quite liberally and a number of tele-zooms include macro in their title. However, this typically refers to the fact that they have an abnormally short minimum focusing distance and, as a result, a good maximum magnification in the region of 1:2 or 1:4. However, they are not a bonafide 'macro lens'.
What's the best macro photography lens?
Macros are available in a wide range of focal lengths, from 15mm to 200mm – the longer the lens, the further away from the subject you need to be to achieve the same level of magnification. Obviously, a larger working distance is useful if you wish to photograph subjects that are likely to be scared away if you attempt to get too close. However, longer macros are heavier and harder to use without the aid of a tripod. They are also more costly.
Macros are often designed with a focus 'Limiter' switch. This simply allows photographers to restrict the range of distances the camera will focus at. Some lenses have two or three different settings. By telling the camera to only use a certain focal range, say 0.5m – 2m, you prevent the camera from hunting too much if it is struggling to lock on to focus.
In other words, a limiter switch helps improve the speed and accuracy of focus. However, manual focus is often preferable for macro work, in which case a limiter becomes redundant.
A macro lens will reveal a whole new, interesting and photogenic world for you to capture. Not only are they great for close-ups of nature, but they are good for portraiture. They are typically fast, with bitingly sharp optics, making them suited to general, day-to-day photography.
They promote creativity and innovation and are a great investment. All the leading lens brands produce a number of macro lenses within their range. There is plenty of choice, but here we take a look at some of the best buys on the market in order to determine the best macro photography lens for you.
If you have migrated to the more compact mirrorless Fuji system in recent years, one of the best options is the Fujifilm XF 80mm macro, which boasts a focal length equivalent to 122mm (full frame).

Boasting a fast-maximum aperture of f/2.8 and an Optical Image Stabilizer system, this is a great choice. It is a tough little lens and weather and dust resistant too. It is not cheap, though. If you are looking for a budget option, consider the Samyang 100mm f2.8 ED UMC (also available for Sony), which is less than half the price, yet still a very decent performer.
This DX format macro lens is a great choice for users of cropped-type Nikon digital SLRs. It is lightweight, compact and affordable – yet boasts the high optical performance we have come to expect from Nikkor optics.

The lens is designed with second generation Vibration Reduction (VR II) technology, so this is great choice for handheld close-up photography and weighing just 355g, you will barely notice it is in your camera bag.
Tamron is known for producing quality lenses and their 90mm macro is an excellent choice for macro photography. It is an upgrade on its popular, but ageing, predecessor and has improved Vibration Control (VC) and near silent Ultra Silent Drive (USD) focusing.
It employs a Floating System to shift the location of a group of elements to the best possible position during focusing for optimum performance and sharpness.
Like all macro lenses, it is also suitable for normal photography and this is a popular focal length for shooting portraits.
If you are looking for a macro lens that offers the right balance between cost and performance, look no further. With a useful 105mm focal length, this lens is long enough to provide a practical working distance from subjects, but short and compact enough to use comfortable handheld.

Its Hyper Sonic Motor (HSM) makes autofocus quiet and fast and its Optical Stabilisation (OS) aids handheld shooting. It's suitable for both full frame and cropped sensor types. It is solid, robust and optically will not disappoint.
If you are looking for something a little longer, to help provide a larger subject-to-camera distance when photographing more-timid, less approachable subjects, consider this lens. Available in the most popular camera mount fits, this fast telephoto macro has an excellent reputation and its three FLD (F Low Dispersion) glass elements help provide superb colour rendition.
This is not a cheap lens and therefore will mostly appeal to close-up and nature specialists. Its narrow angle of view makes it easier to capture clean, attractive out of focus backgrounds that are free of distractions. With the excellent, but ageing AF Micro-Nikkor 200mm f/4D IF ED now discontinued, the Sigma is one of the longest in the business.
Specialist Macros
Now for a fresh perspective – wide-angle macro images. With longer focal lengths, you typically isolate subjects against a fairly uniform out of focus background. However, if you wish to capture environmental portraits that convey a little more context, opt for a shorter focal length. The Laowa 15mm – with a 110-degree angle of view – is the widest macro lens with 1:1 capability.
It is a solid little lens and fully manual. It is not an easy lens to use and the front of the lens needs to be almost within touching distance of subjects to achieve the most extreme effects, so lighting can be an issue and obviously not all subjects will allow you to get this close.
However, in the right situation, this lens has the ability to create unique and eye-catching environmental close-ups. Laowa produce the lens to fit Nikon, Canon, Sony and Pentax lens mounts.
This is a more specialist macro lens and one that will only appeal to Canon users who are genuine close-up enthusiasts. While the vast majority of macros provide a maximum reproduction ratio of 1x, Canon's MP-E 65mm begins where others end, offering an even higher magnification of up to 5x – and it does so without the aid of any supplementary attachment.
This unique lens is constructed with UD-glass elements and Super Spectra lens coatings to help suppress chromatic aberration and ghosting – issues that become more apparent at extreme magnifications.
This is not a lens to use handheld, and its rotatable tripod collar aids macro photography. Unsurprisingly, it is a manual focus lens. You have to get very close to subjects using the MP-E and at higher magnifications, the front element is just millimetres from the subject. Therefore, this is a lens best used with inanimate subjects and in a studio environment.
It is capable of producing extraordinary images of minute detail. While this is not a lens for beginners, it will appeal to photographers who like to focus stack. Non-Canon users might want to consider the Laowa 60mm f/2.8 2x ultra-macro and Laowa 25mm f/2.8 2.5-5x ultra macro instead, which are lower-cost and available for Nikon, Sony and Pentax mounts.
In conclusion
The best macro photography lens for you will be dictated by your budget and level of use. If you are watching the pennies, a close-up filter or auto extension tubes offers an excellent cut-price introduction to the world of macro photography.
However, a dedicated macro is a great long-term investment, and in terms of value for money vs performance, the Sigma 105mm is a hard lens to beat. However, if you intend to be a close-up specialist, you will want more than one macro lens in your camera bag in order to adapt to different subjects or styles of shooting.