5 Tips for Photographing Wading Birds
Every autumn our coastlines are graced by masses of some of our most iconic birds. Just take a walk along a pier in search of stubby little turnstones, a sandy beach for erratic sanderlings, or by a muddy estuary for Europe's largest wading bird, the curlew. I am, of course, referencing the thousands of wading birds that return from their distant breeding grounds each year. Using a set menu of photographic techniques, you can return home with a glorious selection of species from almost anywhere along our coastal shores. Throughout my years of photographing wading birds on the southern coast of England, I've picked up some invaluable experience on how best to photograph them.
#1 When and where to photograph wading birds
Isolated on the western edge of Europe and basking in the warmth of the Gulf Stream, Britain is one of the most attractive winter destinations for waders from all over the world. Hundreds and thousands of them can be found probing our mudflats every year. Estuarine habitats, which make up nearly half of Britain's coastline, are usually the best place to start. Head down to your local estuary when it's low tide in the winter and you'll be sure to see some oystercatchers, redshanks, or curlews probing the mud.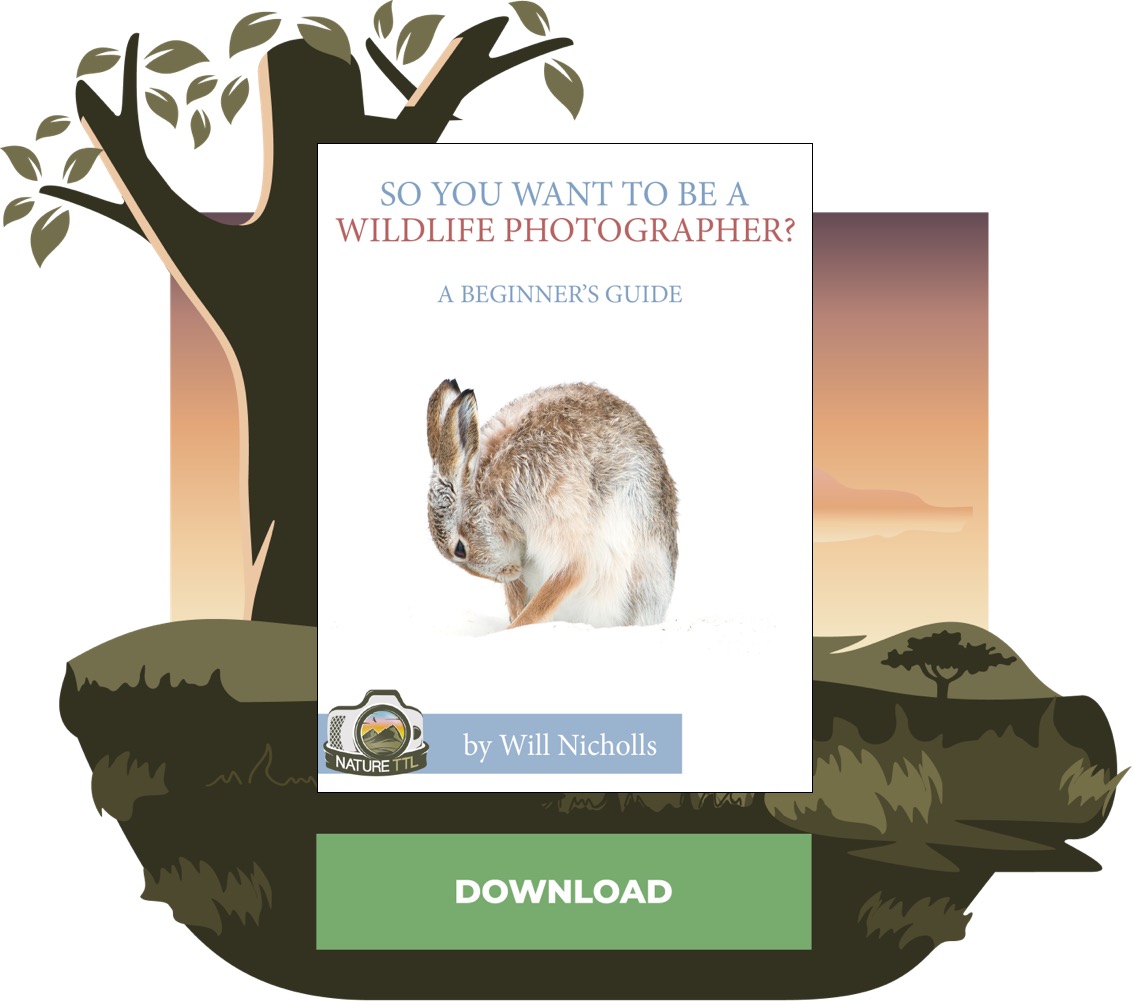 These are often the most productive starting places for wading bird photography, but do your research first if you want to find a specific species. For example, northern rocky coastlines are best for purple sandpipers, well-vegetated freshwater wetlands for snipe, and specific coastal areas of East Anglia for enormous winter flocks of knot. Tides will usually dictate when you photograph waders, but if you have a choice between multiple days, try and aim for a low tide at sunrise or sunset. Not only will this inject some glorious light into your shots, but the birds will be even more active, jostling for prime feeding locations on the mudflats.
#2 Patience is key
Photographing waders is all about patience. You will be shocked by how confident waders will eventually be around you when you lie in the sand, waiting for them to come to you, rather than pursuing them on foot. When photographing most species of wading birds, simply lie on the edge of a tidal mudflat and wait for the tide to slowly squeeze the loose flocks into a concentrated band of birds, which can eventually wander to within metres of your lens. You can use some camouflaged netting to help you blend into the landscape if you want an even closer approach, but I usually find this unnecessary. It's one of the greatest feelings in wildlife photography to gain an animal's trust, and this is one of the most surefire ways of doing it.
However, you don't always have to wait for the tide to come to you. I've spent many an hour laying just out of reach of the waves on the cold, windswept beaches of England's south coast, in an attempt to predict the movements of sanderlings. Often found in very loose, small flocks, it's best to watch them from afar, ascertain their general movements and lie patiently along the waterline for them. They will eventually come within range, providing you with the opportunity to get some frame-filling photographs.
It's important to note that on arrival at the estuary, I'm always sure to pick a quiet corner where there are few dog walkers around, who seem almost as drawn to the coast as waders are. Lead-less dogs often like nothing more than to come and leap on you and scare off any birds you've waited patiently for for hours.
#3 Eye Level
Nearly all your wader photographs will be exponentially better if taken at the bird's eye level, close to the ground. The birds will not only come closer to you, but it provides you with an opportunity at intimate portraits and beautifully blurred backgrounds and foregrounds. However, the beach is a camera's mortal enemy – something that my old Nikon D300 knows only too well from its adventures on Lincolnshire's windy beaches.
Sand can get lodged between buttons and sea spray can destroy electrics, so wrap your camera up well in a rain cover and make sure your fingers stay sand-free. A useful tool to elevate your camera very slightly off the sand is simply a bean bag on a small frying pan, with the professional alternative available online known as the Ground-Pod. This can also help peek your lens over any small mounds of sand without compromising your low-level intimate portraits.
#4 Focusing the shot
One of the greatest challenges photographing waders is keeping up with their fast, erratic movement around the beach. Make sure to have your camera in continuous autofocus with a single point, so that it will track the wader's movement and give you the best chance of a sharp image. Using this combined with a high frame rate will also help you freeze any fast movement, be that sprinting through the surf or even eventually flying off.
Read more: How to Photograph Flocks of Birds
If you're struggling to focus on the target bird within a flock, you can always switch to manual focus so that you can refine your focus point more easily. But you should make sure you aren't hand-holding your camera for the best results if you go with this method.
#5 Get creative with your shots
Wading birds often have a particular elegance about them that sets them apart from other birds – there's a reason why RSPB chose the avocet as their logo! Exploit this by looking for ways of accentuating their shapes in your photographs. Sharp silhouettes at sunset can be just as distinctive as a carefully blurred bird amongst a sprinkling of bokeh.
Many photographers reward their patience waiting for the waders with extreme close-ups of the birds. However, far fewer zoom out, and incorporate the bird in its often beautiful, coastal habitat. This technique works well, particularly with the large winter flocks.
In conclusion
Lying cold and damp on a windswept beach on the east coast of England may not seem like the most appealing form of wildlife photography. But, as the tide slowly nudges the distant spectacle of hundreds of rare waders up across the sparkling sand metres away from your lens, you remember why wading birds are amongst Britain's most rewarding wildlife to photograph.