9 Best Places for Wildlife Photography in Yorkshire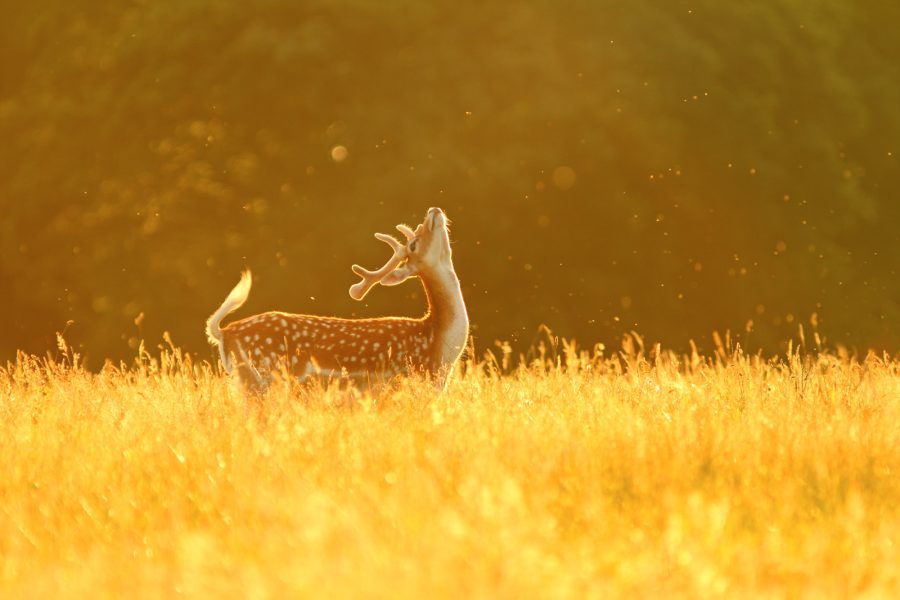 Yorkshire is the largest county in England and is often described as 'God's own country.' It has a wonderfully diverse range of habitats from rugged moors and rolling dales, to salt marshes and sea cliffs, making this a great place to go for wildlife photography.
Water runs from the mountains into rocky upland streams, over waterfalls, and through reservoirs on its journey to the sea. This is a county of lands: wood, grass, farm, fen, coast, heath, moor, high, low, and wet.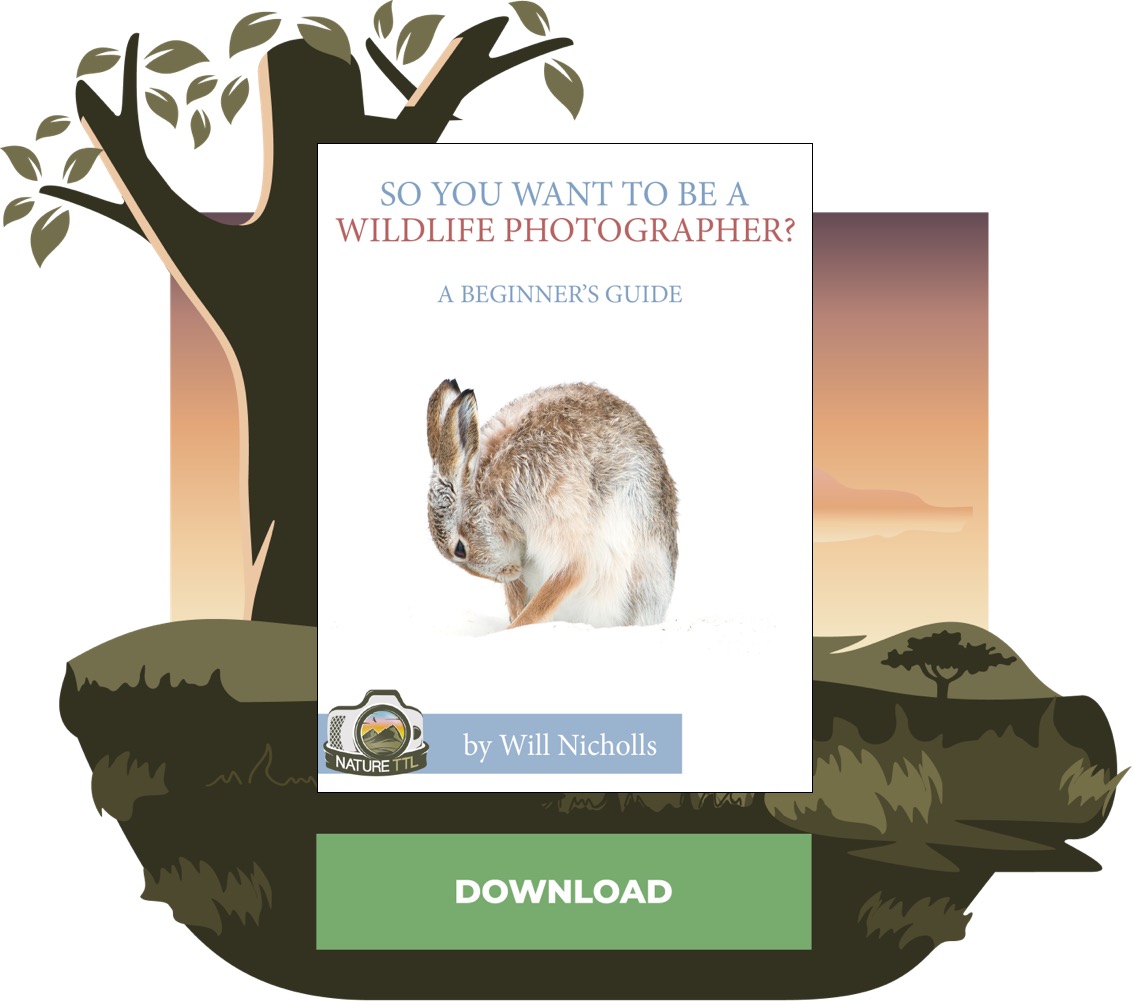 Yorkshire has been my home for many years and although I will venture further afield, most of my photographs have been made within its borders.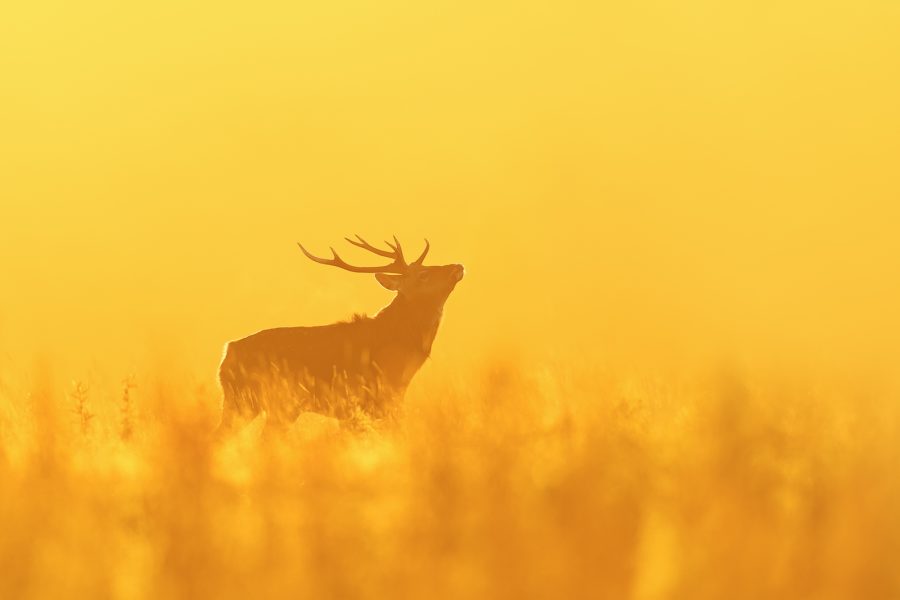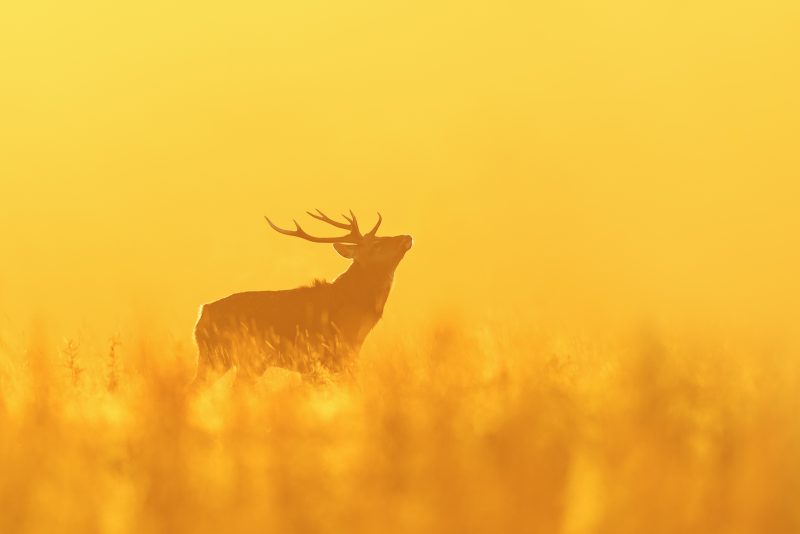 The varied topography supports an abundance of fauna, from tiny insects to large mammals, but it is the birdlife that provides the biggest draw to wildlife photographers.
Here are a few great places to go for wildlife photography in Yorkshire.
The East Coast
Yorkshire's east coast is a haven for birds, with resident populations that are boosted by seasonal migrations and good opportunities for photography throughout the year.
1. Bempton Cliffs
The RSPB nature reserve at Bempton has some of the highest chalk cliffs in England and is best known for its breeding seabirds.
During the summer months, this is a must-visit location for nature enthusiasts and photographers; its huge colony of gannets is as spectacular as the scenery.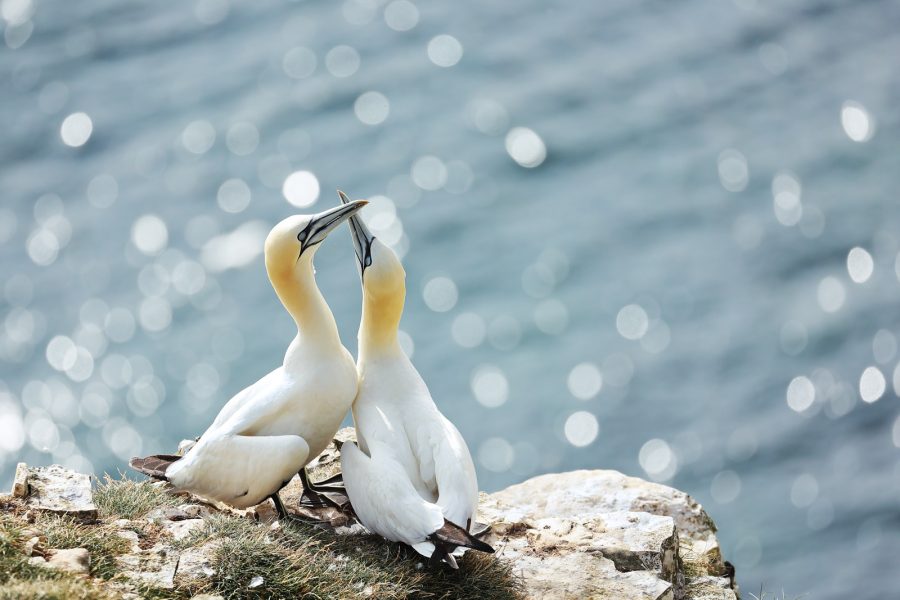 Other species to see include auks, kittiwakes, and fulmars, so the biggest challenge can be choosing where to point your camera.
Equipment-wise, I would recommend you travel light as there is a decent walk to the viewpoints – a telephoto zoom lens would be perfect.
There can be a chance to capture courtship behaviour, but you expect predominately in-flight photography, so a camera with a fast frame rate and good AF performance is advantageous.
The reserve can get very busy, so as with most wildlife photography locations, I prefer to arrive early.
Read more: How to Photograph Seabirds
2. Bridlington
Bridlington is a pleasant seaside town on Yorkshire's east coast with a lovely working harbour and long stretches of sandy beach to the north and south.
The shoreline here is a great place to spot wading birds such as oystercatcher, turnstone, redshank, dunlin, and the charismatic and speedy little sanderling.
The latter is usually my own target species, so I tend to go in winter when the migrant visitors have arrived from the Arctic. The prime time to photograph them is on an incoming tide as they are forced back towards the shore.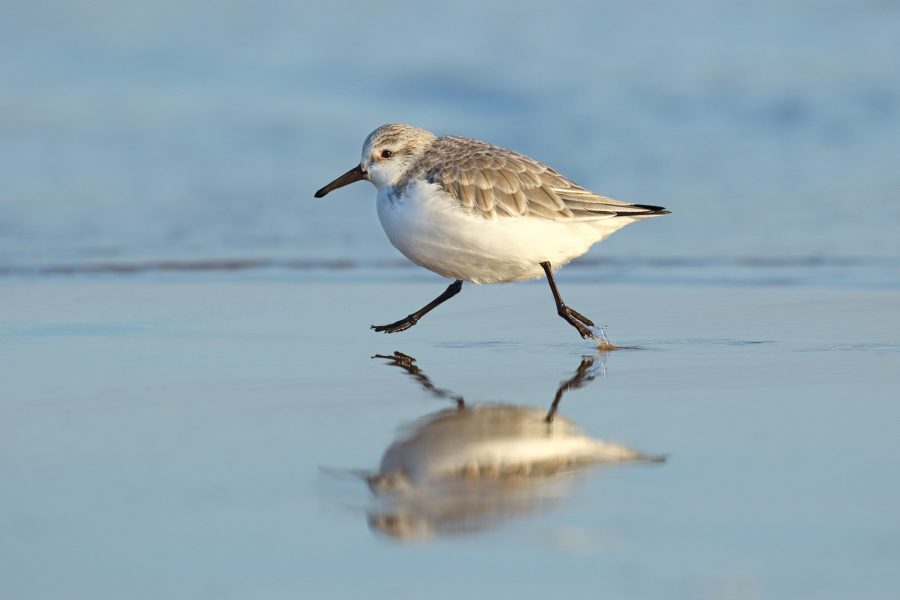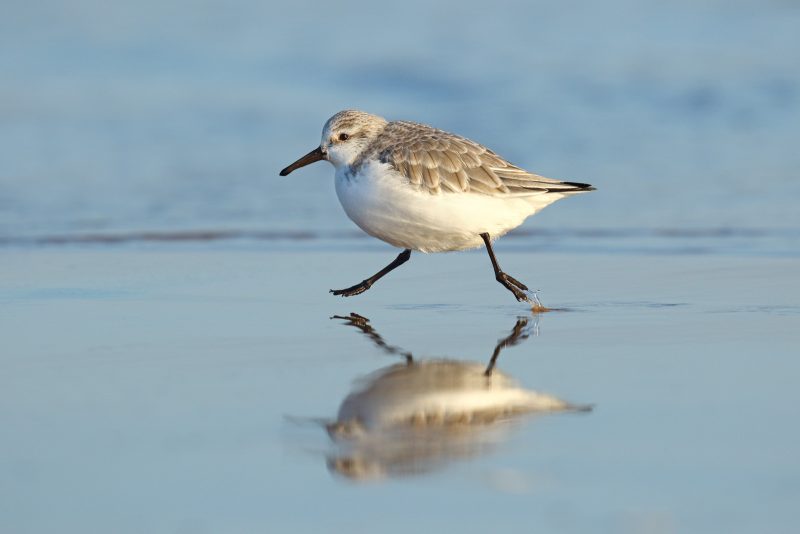 These are small birds, so I like to get as low as possible by lying on the wet sand; warm waterproof clothing is essential for this kind of shooting.
For action shots of the sanderling running, a fast camera and lens are optimal, and a tripod that folds to ground level will help you track them as they scoot by.
Read more: How to Use Perspective in Nature and Wildlife Photography
3. The North York Moors
The North York Moors National Park is a ruggedly beautiful landscape that is great to visit year-round, but especially from late July when the heather starts to bloom.
Through August and into September, this is a sight to behold, with rich swathes of purple as far as the eye can see. These colourful flowers afford superb photographic opportunities and wildlife subjects such as barn owls, merlin, roe deer, stoats, and weasels can be seen.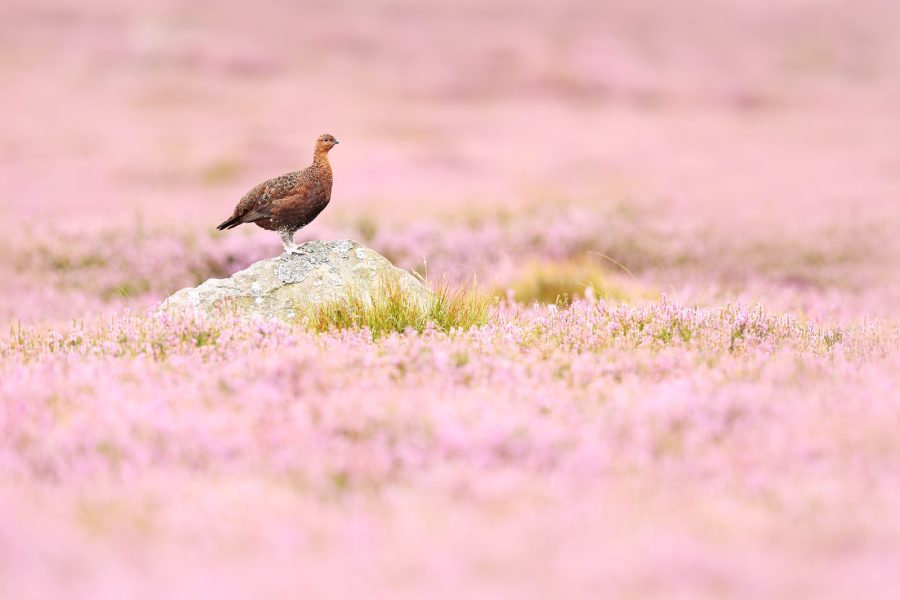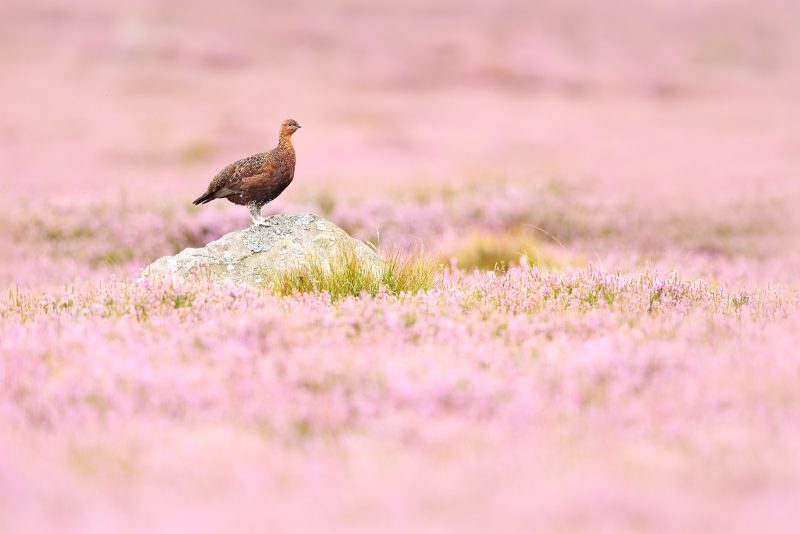 The star species, however, is the red grouse.
I always look forward to spending time with these birds, which will often be found posing on a rock or dry-stone wall. They tend to gather in the heather next to the small moorland roads, so it is possible to photograph them from a vehicle using a beanbag to support your gear.
4. The Yorkshire Dales
Like the Moors, the Yorkshire Dales are recognized as an Area of Outstanding Natural Beauty and are home to the Yorkshire Three Peaks. As well as areas of moorland, woodland, wildflower meadows, limestone pavements, reservoirs, and dramatic river gorges.
Malham Cove is a huge natural cliff which was once a spectacular waterfall. It is a great place to see and photograph peregrine falcons, which have nested there since 1993.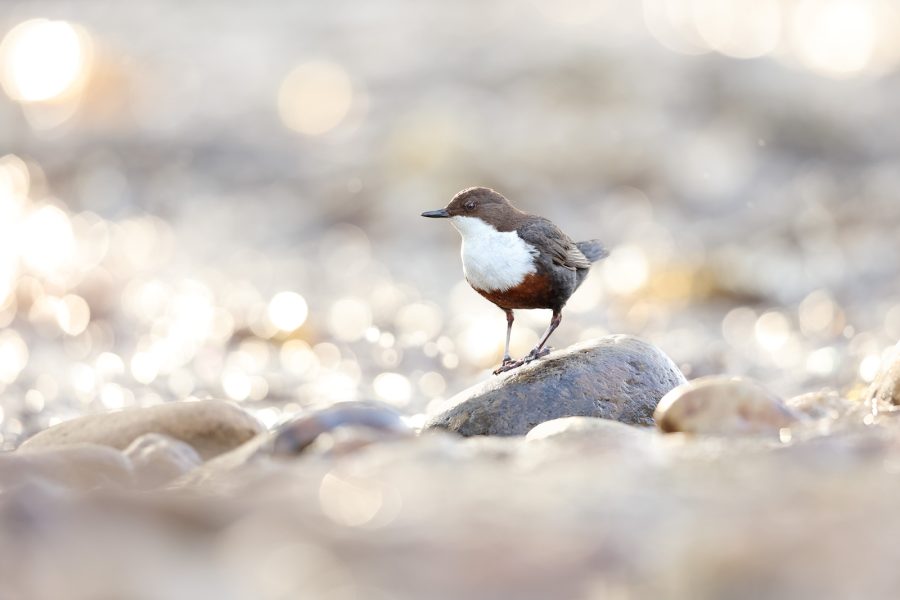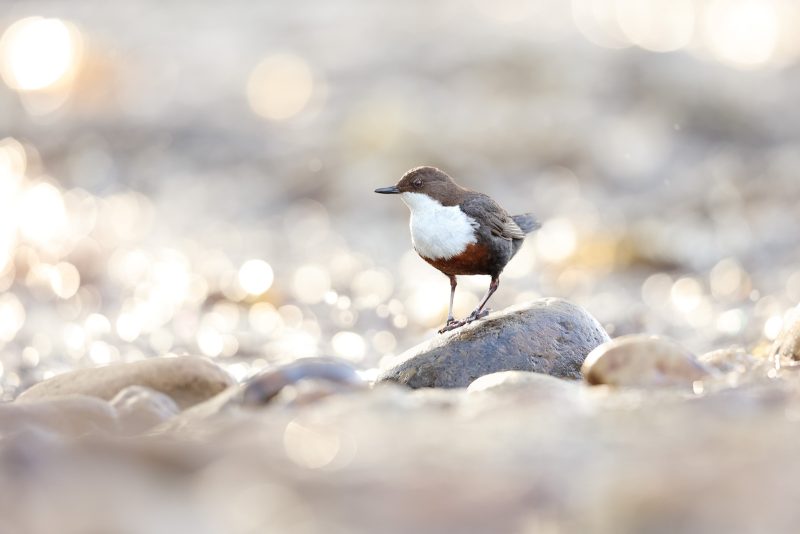 Another sought-after species found in the Dales is the white-throated dipper, an aquatic songbird that prefers clean, fast-flowing, upland streams.
This is one of my favourite subjects, and in early spring I can often be found lying by the river at sunrise hoping to capture a dipper hunting for its breakfast.
I highly recommend using a beanbag to support your gear and a scrim net to keep you concealed.
5. Studley Royal
Studley Royal deer park is set within the grounds of Fountains Abbey and is home to over 500 red, fallow, and sika deer.
The animals can be quite tolerant so a super telephoto lens is unnecessary but, as with all wild subjects, you shouldn't get too close. Also, always be prepared to back off if they show signs of distress.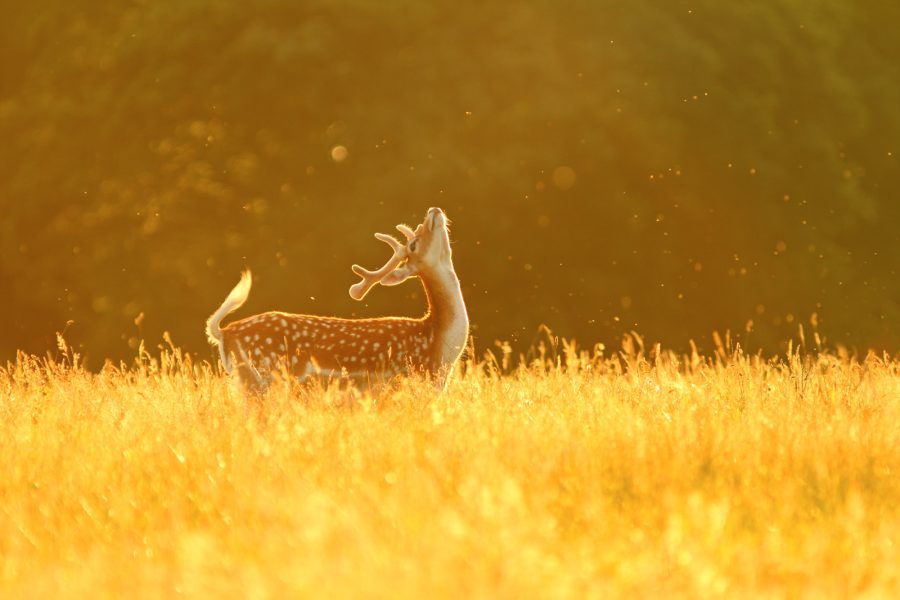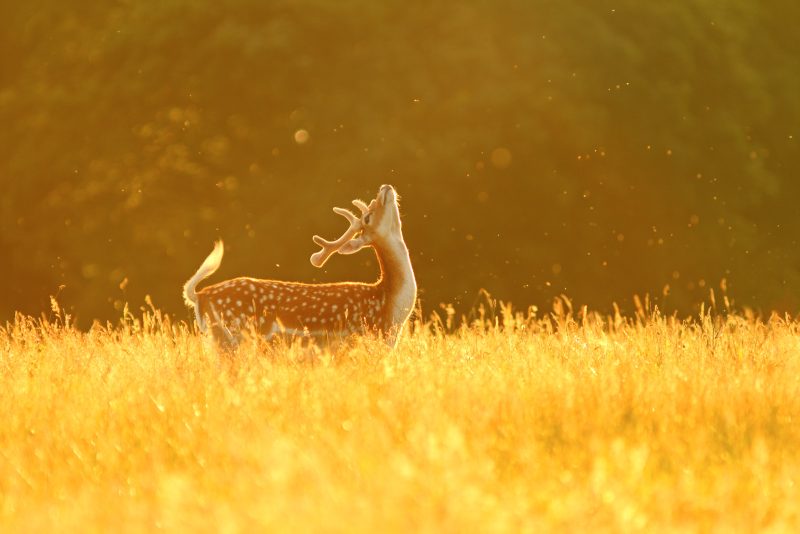 An obvious time to visit is during the annual rut (late September to early November) when herds of hinds gather, and majestic stags strut around bellowing at each other or even locking antlers.
This offers opportunities for fantastic behaviour-style images. I prefer to visit this location at sunrise when conditions can be very atmospheric, especially if there is a mist rising up the valley, helping to amplify those epic moments.
Read more: Ethics in Wildlife Photography – Code of Conduct
6. Hackfall Wood
Hackfall is a large area of ancient broadleaved woodland set within a rocky gorge of the River Ure. My favourite time to wander these woods is mid-autumn as the deciduous canopy reaches its crescendo.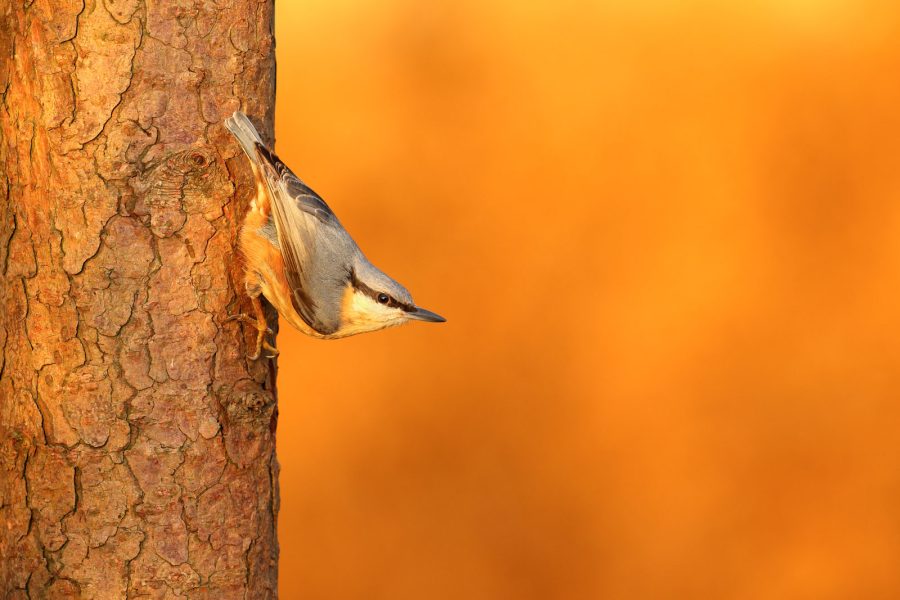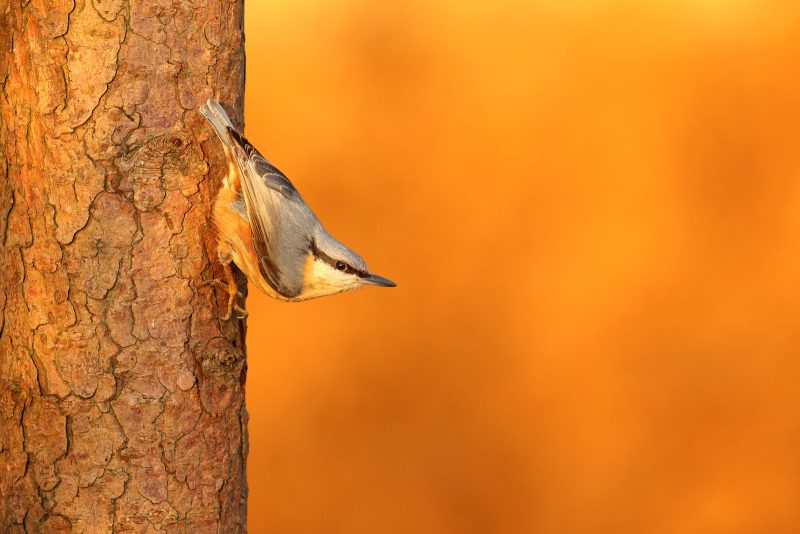 Watch for nuthatch descending through the golden leaves; these charismatic birds can actually walk headfirst down the tree trunk and have a very distinctive pose as they arch their backs ready for flight.
Spring can also be productive down by the river where kingfisher, dipper, and common sandpiper are regularly sighted. The paths here tend to be muddy and steep, so suitable footwear is a must. Be aware that it can be a strenuous walk with heavy gear.
Read more: How to Photograph Woodland Birds
Nature Reserves
Yorkshire has some brilliant nature reserves which can be great places to watch and photograph wildlife. These havens are often managed for both people and nature with good pathways, purpose-built hides, and other facilities to improve the experience.
Below I will detail a few of my favourites, the main species, and the seasonal highlights.
7. Staveley Nature Reserve
This is a very pleasant and peaceful wetland site maintained by the Yorkshire Wildlife Trust that has a range of habitats and rarely gets too busy.
Staveley is a real mix of flora and fauna with highlights including wildflowers, otters, roe deer, raptors, buntings, warblers, and dragonflies.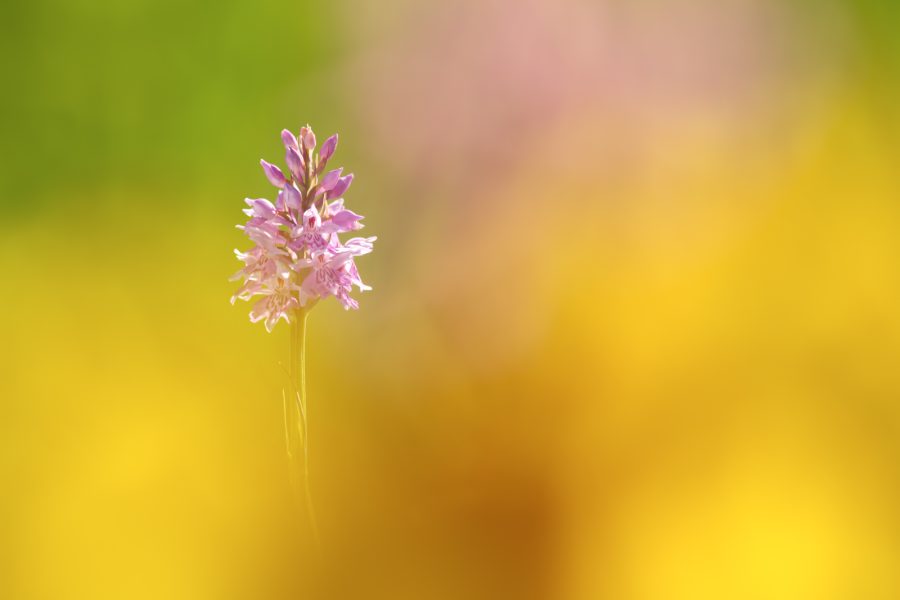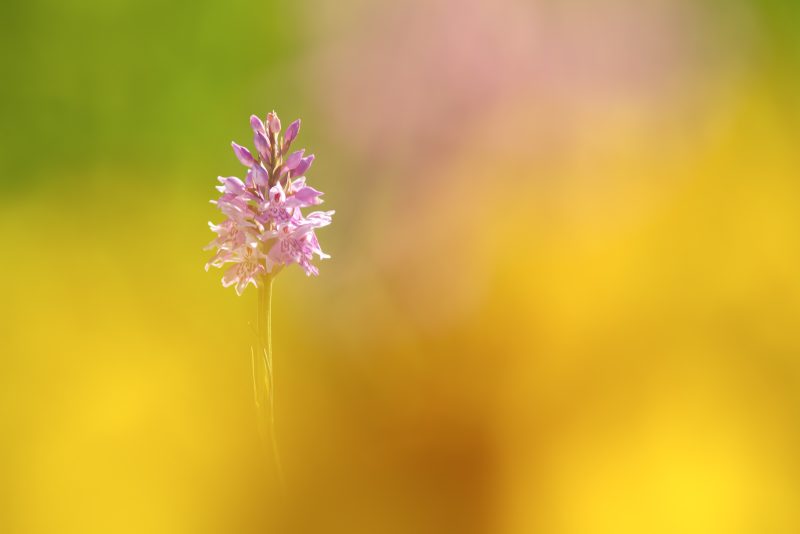 I like to visit this reserve in spring when there are beautiful orchids hiding within the flower-rich grassland.
It is best to get down low here, so you are level with your subject, and there are ample opportunities to get creative by shooting through the surrounding vegetation, generating interesting foreground.
8. Askham Bog
Askham Bog is also run by the YWT. In fact, it was the organisation's very first reserve. It is a relatively small site located on the outskirts of York with a mixed habitat of fen, woodland, and meadow.
There is a boardwalk that loops from the car park through the middle part of the reserve, but this can be busy, especially during fine weather.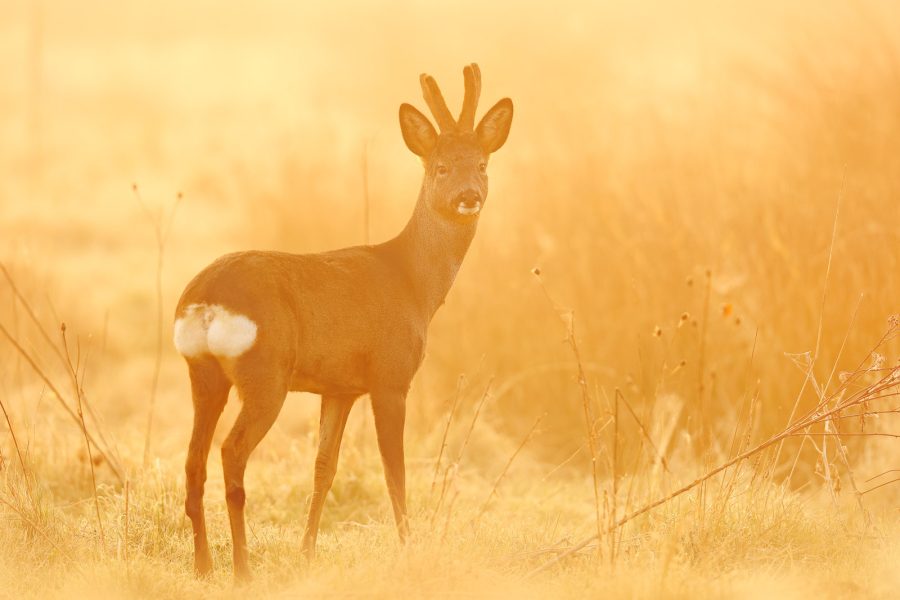 The path leads to a small pond, which is a good place for wildlife, including several species of dragonfly and damselfly.
By the pond is a stile and beyond this, the trail is wild and boggy but much quieter. Therefore, you might see more wary subjects like foxes, stoats, and roe deer.
Read more: How to Photograph Nervous and Sensitive Animals
9. St Aidan's
St Aidan's is a wetland reserve managed by the RSPB that has a rich variety of habitats and species. This is a great place to see wading birds and reedbed specialists such as buntings and bearded tits.
Raptors here may include peregrine falcon, marsh harrier, kestrel, hobby, and red kite. Short-eared owls draw the attention of photographers during the winter months when they hunt along the hillsides and occasionally fly close to the paths.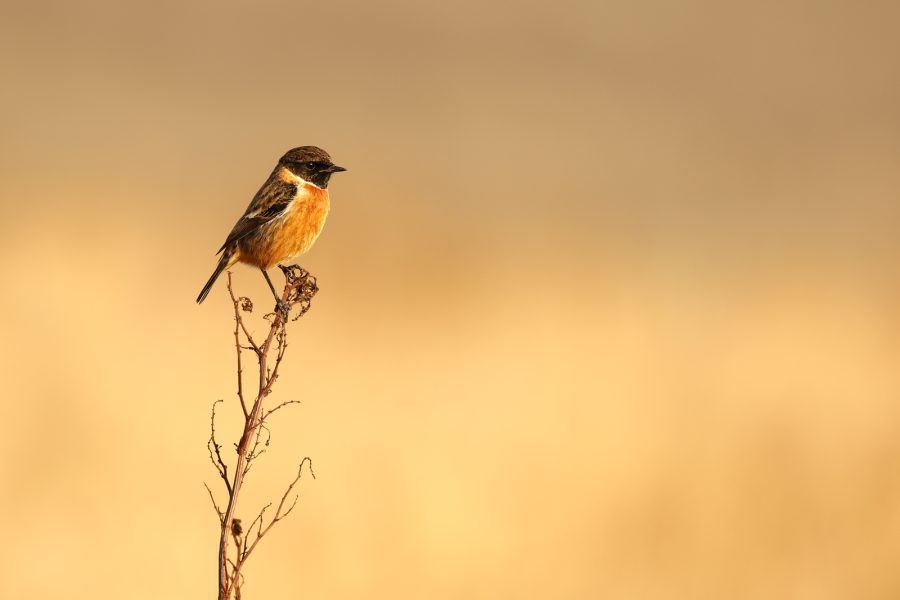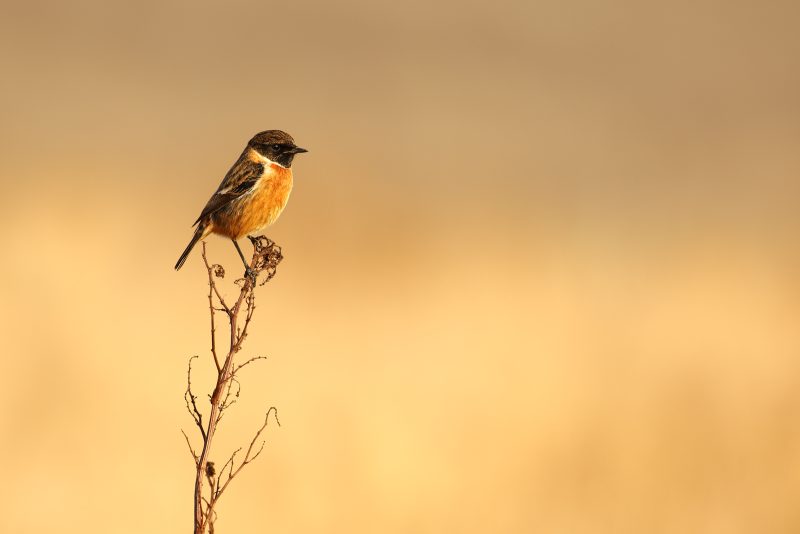 I tend to focus on the smaller, overlooked subjects such as stonechats that flit through the grassy meadows, perching now and then to sing or look out for danger.
A longer focal length lens is an advantage at this location as many of your potential subjects may be small or at a great distance.
Read more: What's the Best Focal Length for Bird Photography?
In conclusion
Yorkshire covers a vast and diverse area supporting an abundance of wildlife with excellent photographic opportunities throughout the year.
This has not been an exhaustive guide as there is truly too much to cover in this magnificent (and large) county.
However, I hope that it gives an insight into some of the key habitats and target species to be seen here, and that it may inspire the next trip you plan to this beautiful area.
Enjoy your time out in nature, and always remember to be respectful to other photographers. Most importantly, respect the subject, so that generations to come may also have the privilege of admiring, and photographing, the wonderful wildlife of Yorkshire!