What are the Best Lenses for Bird Photography?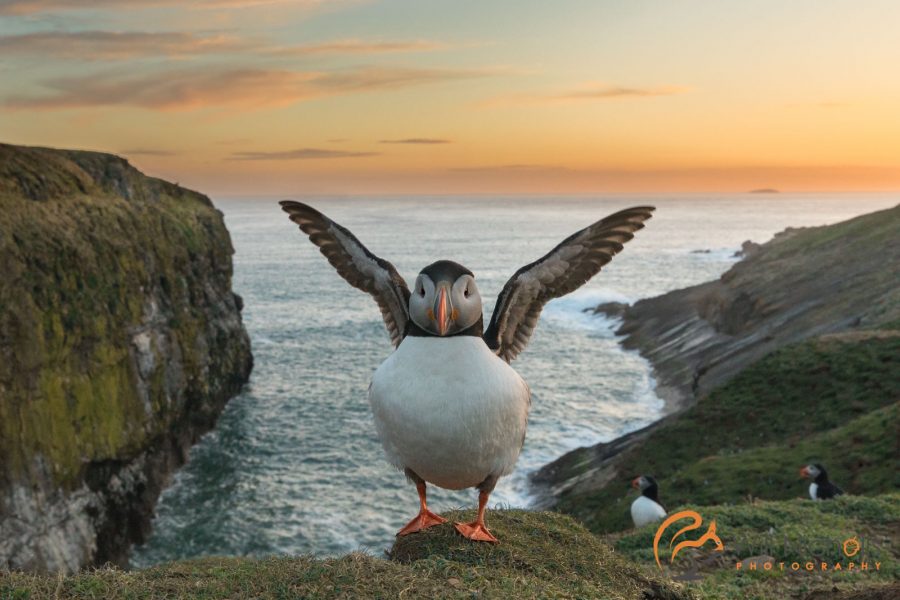 What are the best lenses for bird photography? A question that we are asked regularly by photographers looking to shoot better bird photos. With so many options out there, it can be difficult to know where to start.
In this article, we'll look at the best lenses for bird photography that we recommend you should use.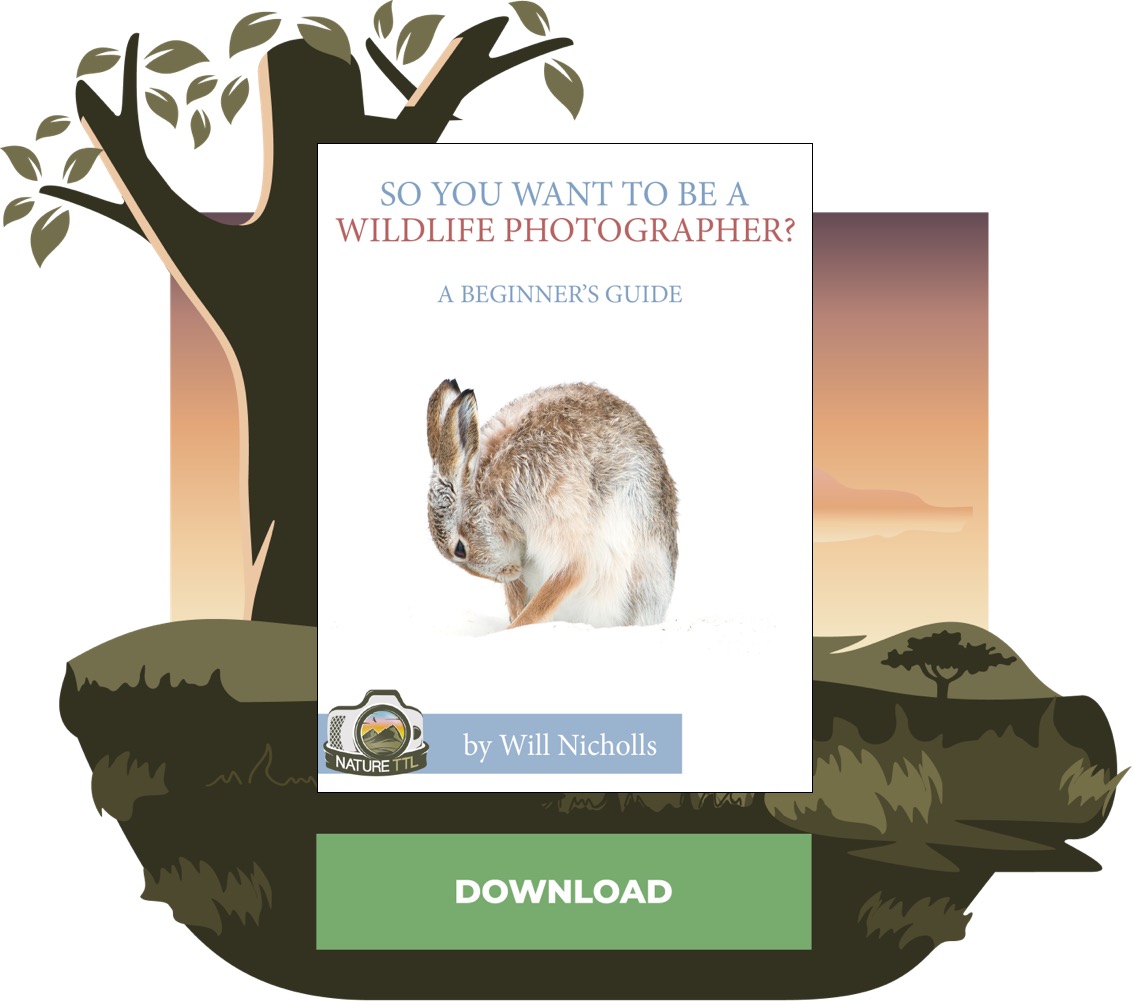 What kind of lens do you need for bird photography?
There are two options when it comes to choosing a lens: zoom or prime. This age-old question often causes debate amongst nature photographers, but like anything it is down to preference.
A prime lens is typically faster (meaning it allows more light into the camera due to a wider minimum aperture) and often has marginally better optical quality.
A zoom lens is typically lighter, allows you to change the focal length throughout a range, but has a smaller minimum aperture.
Personally, I categorically prefer a zoom lens for my bird photography. Why? The ability to recompose the shot by zooming in or out is invaluable to me. Using a prime lens, you are stuck at one range and this severely limits your ability to compose an image.
With regards to the minimum aperture, it is not always the case that I am shooting at the widest aperture. In fact, "bigger is not always better" when it comes to the aperture size of your lens. Narrowing things down makes for sharper images.
Read more: What's the Best Aperture to Use in a Wildlife Photo?
What is the minimum focal length for bird photography?
I can almost guarantee that most tutorials and guides online will tell you 200mm or 300mm. But actually, there is no minimum. Some incredibly creative bird photos are taken on lenses as wide as 8mm!
The limitation is your photographic creativity. There are plenty of techniques for bird photography using wide-angle lenses, whether that be using a camera trap system or a remotely triggered camera.
However, if you want to be more traditional in your work and not explore the world of wide-angle wildlife photography, then I would say that a 300mm lens is the minimum I'd be comfortable with. If you can, I would recommend bringing a teleconverter with you too for those situations where you need a little more reach. 1.4x teleconverter are a good choice, with 1.7x and 2x versions typically reducing sharpness more.
The best lenses for bird photography
Whatever your camera brand, there are a similar range of options available for all makes. So, we'll look at my recommendations with regards to focal lengths and I will recommend options for a handful of manufacturers.
If your brand is not listed, though, then I recommend looking for the equivalent lens for your camera manufacturer.
Best zoom lens
The best zoom lens choice will be a lens of a focal length either 100-400mm or 200-400mm. There are popular options and available for most cameras.
As a Canon user myself, I favour the Canon 100-400mm f/4.5-5.6 II lens. Note the Mark II versioning here – this is crucial. This lens is light, compact, and very sharp. In fact, it is on par with the much more expensive Canon 200-400mm. The majority of professional wildlife photographers that I know actually favour the 100-400mm over the 200-400mm.
For Nikon, a good choice is the Nikon 200-500mm lens for DSLR cameras. But if you have the budget, then the Nikon 200-400mm f/4 VR II is the best option for image clarity. If you're shooting on the Nikon Z-mount system, then the newly released 100-400mm f/4.5-5.6 is a good choice.
Sony is a popular brand for wildlife photographers these days, with the Sony 100-400mm f/4.5-5.6 GM lens being a staple choice.
Best prime lens
Some photographers prefer a prime lens over a zoom, and that's perfectly fine. Whilst it's not my personal choice as the best lens for bird photography, they are fantastic lenses and will produce beautiful images with great clarity and sharpness (provided your technique is good).
If you're shooting with a prime lens, then a 500mm or 600mm lens is a good choice for bird photography. This will ensure that you have enough reach for most situations, and you can always add a teleconverter to the mix if you need the increase in range.
Canon users have plenty of great prime options. The latest model number provides the best optical quality and weight, but the price tag reflects this. You can always pick up the older versions secondhand if your budget is restricted. The 600mm f/4 III lens is fantastic, and very lightweight at just 3kg. There's also a popular 500mm option. Both lenses can be combined with a 1.4x teleconverter where necessary.
Nikon users can look to the Nikon 500mm f/4 VR lens as well as the Nikon 600mm f/4 VR lens. Similarly, a 1.4x teleconverter is the best choice to combine either with.
Nikon also have their PF range, where you can find big prime lenses in a compact body and lightweight. The trade-off is the smaller maximum aperture, but these are a very popular choice due to their manoeuvrability. The Nikon 500mm f/5.6 PF is a good option here.
Sony has the Sony 600mm f/4 and Sony 500mm f/4 (discontinued) lenses for their range, should you with to go for a prime option.
Best budget lens
Staying on-brand with your camera's manufacturer is often the best option if you want to guarantee image quality and compatibility. However, that comes at a price and there are a number of third-party options for DSLR users in particular.
Sigma and Tamron dominate the field when it comes to alternative choices for telephoto lenses.
The Sigma 150-600mm f/5-6.3 lens is a very popular choice. It's sharp, affordable, and has a fantastic focal range to choose from. One thing to note is that it comes in two versions: Contemporary and Sport. The Sport version is slightly more expensive, but it comes with weather-sealing. It's the better choice for nature photography, although the Contemporary is still very usable – you just need to be a little more careful. This lens is made for Canon and Nikon.
The Tamron 150-600mm f/5-6.3 is another alternative. It's pretty similar to the Sigma, but personally I prefer the Sigma over the Tamron.
In conclusion
Hopefully this has helped you choose the best lens for bird photography for you.
Personally, I recommend choosing a zoom lens. It's also the more affordable option, and you can try it out without breaking the bank too badly. If you then decide you want to try a prime, you can always sell it and move up.
Ultimately, do not worry too much about committing to a lens. All of the above options are fantastic, and produce great images. The biggest variable is you as a photographer – so take a leap of faith on something above, and go out and start taking pictures!