Australian Landscape Photography Guide: 7 Best Locations to Visit
Get ready to be guided through the most exquisite locations for an Australian landscape photography adventure.
Australia is a vast and diverse continent, and my passion for photography has led me to some of the most breathtaking corners of this expansive land.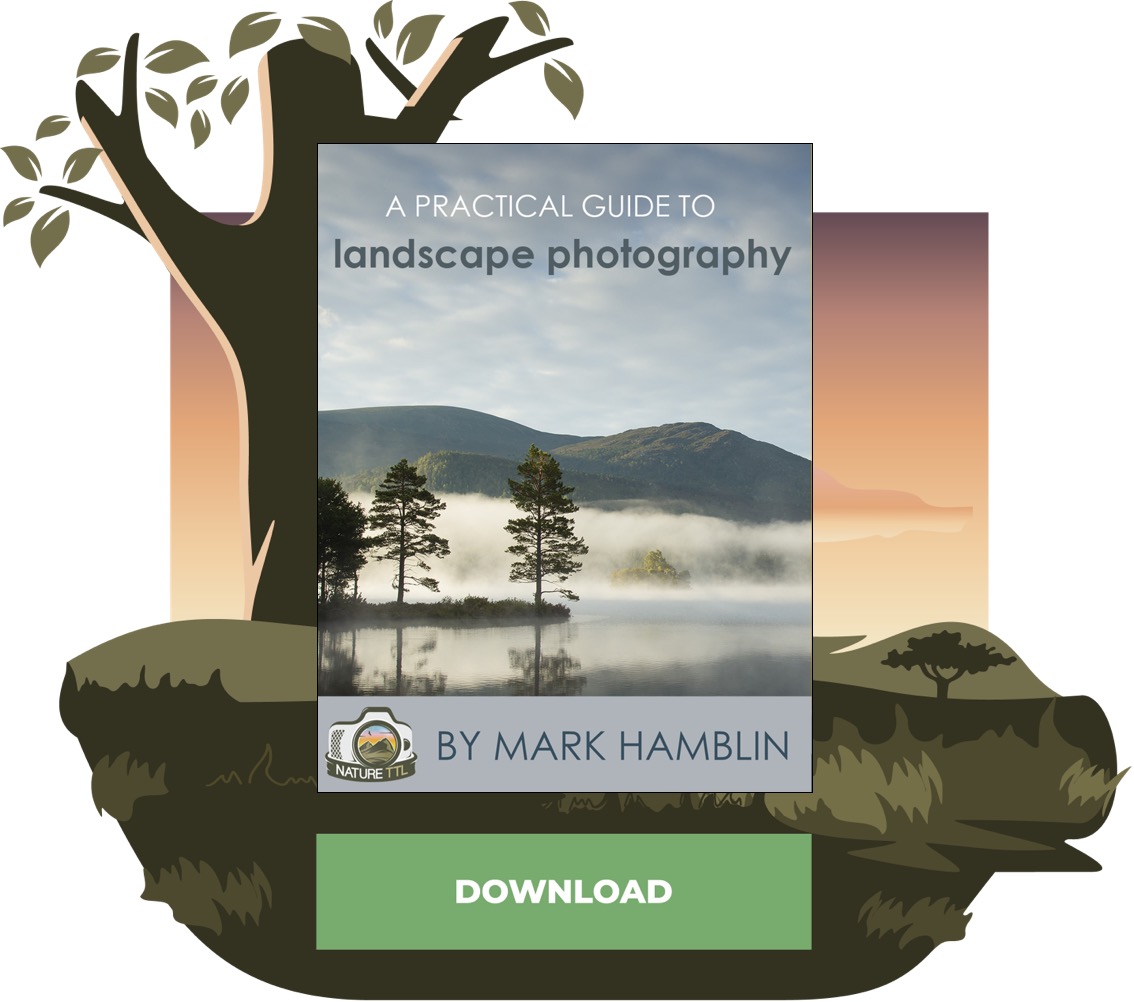 Before we embark on a visual journey through Australia's diverse landscapes, it's essential to note the sheer size of the country.
These locations span across different regions, and while they are some of the most 'popular' and unmissable spots, Australia offers a wealth of photographic opportunities.
Keep in mind that visiting all of these locations in one trip might be challenging due to the immense scale of the continent.
However, each of these destinations promises a unique and unforgettable experience for landscape photographers. So, let's explore these remarkable places and discover where to capture the perfect shot.
1. Cradle Mountain and Lake St Clair National Park, Tasmania
Our adventure begins in the heart of Tasmania, where Cradle Mountain and Lake St Clair National Park offer a stunning backdrop for landscape photography.
Picture pristine wilderness, rugged mountain ranges, and serene alpine lakes. To make the most of your shots here, consider packing a wide-angle lens to emphasize the vastness of the landscapes and a sturdy tripod for sharp images.
Additionally, telephoto lenses can be invaluable for bringing the distant mountain peaks right up close, adding a sense of drama to your photos.
When to go
The best time to visit is during the spring and autumn months when the weather is relatively mild, and the scenery is vibrant. But, personally, the winter months are my absolute favorite.
If you're not afraid of the cold, you won't want to miss this enchanting beauty.
In autumn, you'll have the unique opportunity to witness the park's extraordinary fungi display, adding an element of enchantment to your photos.
Trailheads and accessibility
There are multiple trailheads throughout the park, and some locations require moderate hiking.
Be prepared for rapidly changing weather conditions. You can also join a guided tour for a more personal photography experience in this stunning national park.
Read more: How to Improve Your Lake Photography
2. Great Ocean Road, Victoria
The Great Ocean Road is renowned for its dramatic coastal scenery, and while many are drawn to the iconic 12 Apostles, you'll also discover the mesmerizing Loch Ard Gorge and numerous waterfalls tucked away in the Otways National Park.
However, it's worth noting that the name '12 Apostles' is a bit of a misnomer, as only seven of these magnificent limestone stacks remain standing.
The erosion that shapes this remarkable coastline serves as a reminder of the ever-changing nature of our world and the fleeting nature of even the most grandiose landmarks.
So, as you explore the Great Ocean Road, take a moment to appreciate not only its beauty but also the resilience and impermanence of the natural world. It's a must-visit for any landscape photographer.
Consider using a polarizing filter to enhance colors and reduce glare when capturing the striking limestone formations against the deep blue sea.
When to go
Stretching over 243 kilometers, the Great Ocean Road is a coastal marvel located approximately 100 kilometers from Melbourne. It's a journey filled with breathtaking vistas, rugged cliffs, and pristine beaches.
Plan ahead and visit the main photography attractions during the golden hours of sunrise and sunset for soft, warm light that accentuates the coastal cliffs.
Read more: What are the Best Filters for Landscape Photography?
Car parks
You'll find several car parks along the Great Ocean Road, making most spots easily accessible.
Read more: How to Photograph Seascapes
3. Red Centre: Uluru and West MacDonnell Ranges, Northern Territory
The Red Centre of Australia is a land of contrasts and ancient landscapes, and nowhere is this more evident than in the iconic Uluru and the nearby West MacDonnell Ranges.
These locations offer a plethora of opportunities for landscape photography, with the best times being during sunrise and sunset when the rock takes on a surreal hue.
When photographing this stunning region, ensure you have a sturdy tripod for capturing the vivid colors of the desert at sunrise and sunset.
Wide-angle lenses are also essential for framing the vastness of this extraordinary landscape.
When to go
The West MacDonnell Ranges are best photographed during the late afternoon and sunset. Additionally, this area is the perfect spot worldwide for night photography.
The clear, unpolluted skies make it an ideal location to capture the Milky Way and create stunning star trails, which happens to be my absolute favorite subject to photograph.
Weather warning
The summer months (November-February) can bring scorching temperatures of up to 49° Celsius (120°F), making it unsafe for outdoor activities.
This star trails and Milky Way photograph was shot in December, not by choice but due to COVID-related border closures in Australia.
Due to these closures, we had to drive the long way back home to Victoria from New South Wales, covering over 15,000 kilometers to enter the border from South Australia. During this time, it's also monsoon season, which can make driving on the highway very dangerous.
We had to stop multiple times to avoid being swept away in our van. So, the best time to visit is between May and September when the daytime temperatures range from 20°C to 30°C (68°F to 86°F), providing safer and more pleasant photography conditions.
Accessibility
Uluru is accessible by car with an entry fee, while the West MacDonnell Ranges have various access points.
It's crucial to be sensitive when visiting this sacred birthplace for the Indigenous people of Australia, respecting their cultural significance.
After sunset, the park is closed, and only licensed holders are allowed to capture the mesmerizing night sky right in front of Uluru after sunset or during the early hours before sunrise.
Respecting these guidelines is not only a legal requirement but also a way to honor the cultural significance of this incredible place.
Read more: How to Use Focus Stacking for Landscape Photography
4. Camel Rock, New South Wales
For those who love seascapes, Camel Rock in New South Wales is a hidden gem.
This location boasts unique rock formations that are perfect for creating dynamic compositions and moody seascape photography.
I recommend bringing a set of neutral density filters to slow down the exposure time for capturing the ebb and flow of the tides.
When to go
Sunrise and sunset offer stunning lighting conditions to photograph the rocks and the surrounding coastline.
However, I wouldn't recommend going at sunrise if you've never been to this location before.
Accessibility
You park at Camel Head Surf Beach and head via Camel Rock on the sand and over the rock shelves. Please note that this beach access is only safe to do at low tide.
During a rising tide, you are at threat from wave action, and high tide can be dangerous. Exercise caution and be aware of tide times and conditions to ensure a safe and enjoyable photography experience.
Read more: The Best Landscape Photography Locations in New South Wales, Australia
5. Sugarloaf Rock, Western Australia
Situated in the Leeuwin-Naturaliste National Park, Sugarloaf Rock is a striking and photogenic cone-shaped sea stack surrounded by turquoise waters.
Consider using a wide-angle lens to encompass the entire scene and a graduated neutral density filter to balance the exposure between the sky and the rock.
Sugarloaf Rock is not just a photography gem but also a haven for nesting seabirds. This includes the geographically-restricted red-tailed tropicbird, adding an exciting dimension to your photography experience.
These seabirds often grace the skies and the rock, creating captivating photographic moments.
When to go
Sunrise is an ideal time for dramatic shots of Sugarloaf Rock, with the soft morning light enhancing its beauty.
Accessibility
Sugarloaf Rock is accessible by car, with a short walk from the car park to the viewing area. Be sure to check the tide times to make the most of your visit.
Read more: Bracketing & HDR – Photographing Landscapes Without Filters
6. Cape Woolamai, Phillip Island, Victoria
For an enchanting experience in Victoria, make your way to Cape Woolamai on Phillip Island. This location is a hidden treasure, offering breathtaking cliffs, pristine beaches, and striking coastal views.
When photographing here, I recommend a wide-angle lens to capture the vastness of the landscape and a sturdy tripod for those long exposure shots.
At Cape Woolamai, you'll feel like you just landed on Mars, with its unique and otherworldly terrain adding a surreal touch to your photos.
When to go
The best lighting conditions for Cape Woolamai are during sunrise and sunset when the landscape is bathed in soft, warm light.
There is a lookout on the top where you can take stunning images. Simply follow the beach pathway up the stairs. If you look closely, you'll often see dolphins, whales, and seals twirling and playing in the ocean.
If you set your gaze on the sky, you will also find a wide range of birdlife overhead and just in front of you can encounter countless wallabies along the way.
Accessibility
Cape Woolamai is easily accessible by car, with parking available at the Surfers Club. The hike to the Pinnacles via the coast is approximately one hour.
Please note and be nature considerate – you are not allowed to climb down from the top. The only access to the rock formation's bottom is via the coast.
Cape Woolamai is also a significant location because it's home to the island's largest breeding colony of Short-Tailed Shearwaters, also known as the Australian Muttonbird.
This area is also home to picturesque Mutton Bird rookeries, adding another layer of photographic opportunities for nature lovers.
Read more: How to Use Backlighting in Landscape Photography
7. Mornington Peninsula, Victoria
This picturesque region in Victoria offers a wide variety of photographic opportunities for landscape and seascape photographers. You can explore coastal cliffs, serene beaches, and lush gardens.
With my experience, I recommend having a variety of lenses in your kit to capture the diverse scenes you'll encounter, from a wide-angle for the coastline to a macro lens for close-ups of flora.
When to go
The Mornington Peninsula is a year-round destination, but spring and autumn provide milder weather and vibrant landscapes.
You have a front beach facing the Bay to Melbourne and a back beach facing the wide open ocean on the Peninsula, each offering its unique charm and photographic potential.
Consider the weather and wind direction when visiting.
Accessibility
Many locations on the Mornington Peninsula are accessible by car, with parking available at various points. Be sure to check the tide times to make the most of your visit.
Read more: Landscape Composition – Using Foreground to Create Depth
In conclusion
In my home photography backyard, I've found a treasure trove of stunning locations.
My personal favorite locations are Shelly Beach, with its iconic Zig Zag pier, which offers endless opportunities to capture the beauty of this coastal gem. Bridgewater Bay, Cape Schanck, is also worth noting, and this is where we conduct our astrophotography workshops.
A few more favorites include Beach 16, with its captivating dragon head, London Bridge, and Sierra Nevada Rock (only accessible by low tide via an ocean cave).
Australia's landscape photography opportunities are as diverse as they are stunning, and I hope this guide has ignited your passion for capturing these magnificent landscapes.
Whether you're a seasoned pro or a budding enthusiast, you'll find something to photograph in this magnificent continent. These Australian gems await your lens and creativity.
Happy shooting!