7 Best Landscape Photography Locations in Australia
Australia is blessed with an incredibly diverse variety of landscapes. We have beaches, the outback, rainforests, alpine regions, eucalyptus forests, deserts, and so much more. In this article, I have chosen some of the best landscape photography locations in Australia, which are incredibly photogenic and just waiting to be photographed!
1. The Devil's Marbles (Karlu Karlu) – Northern Territory
The Devil's Marbles are situated in the Northern Territory, approximately 400km north of Alice Springs or 1084km south of the capital city, Darwin.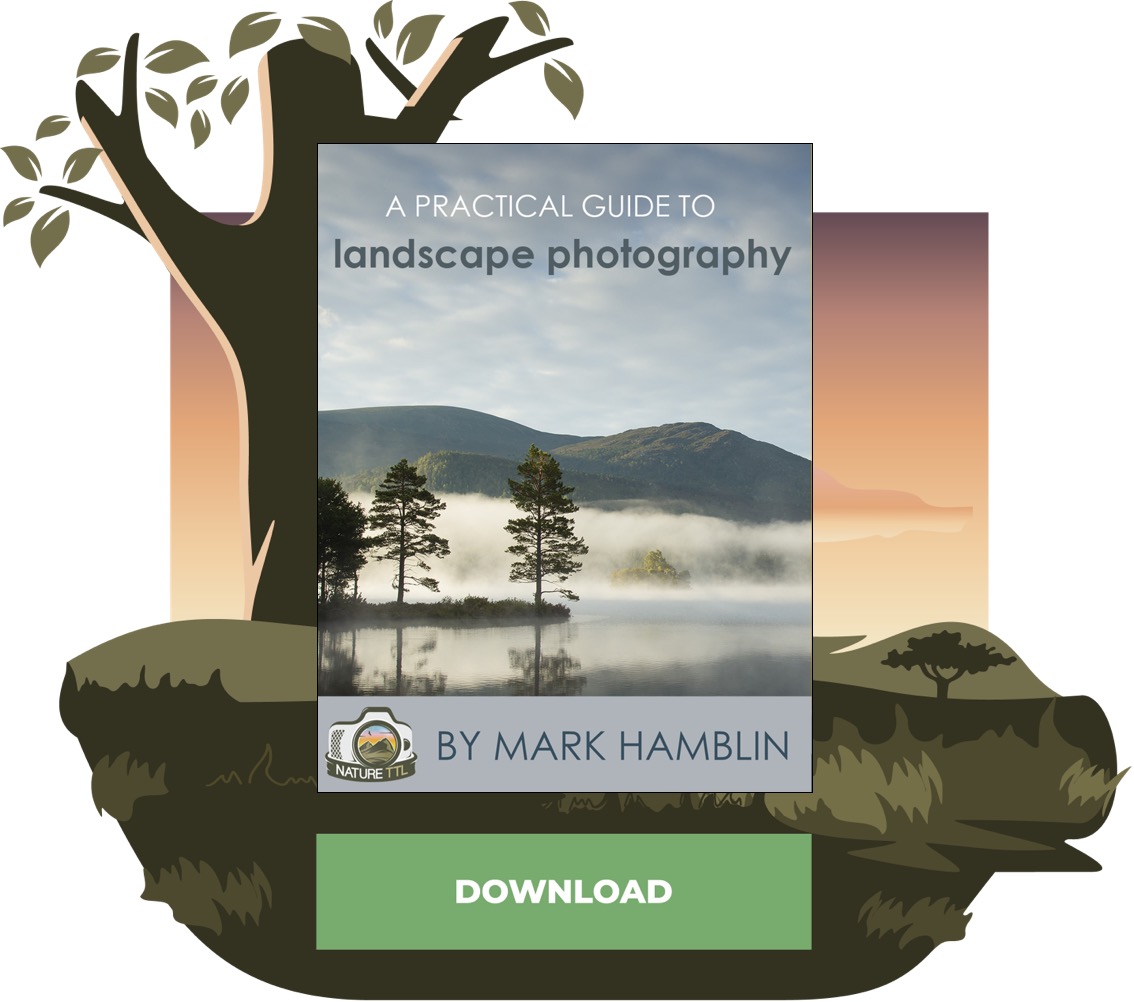 They are recognised internationally as some of the most amazing rock formations in Australia. Landscape photographers the world over have travelled here to photograph these epic boulders, especially at sunrise and sunset when trying to capture the incredible light as it bounces off them.
Using a sturdy tripod, remote release, and a wide-angle lens you can capture some stunning images of the Devil's Marbles from all sorts of different aspects. Night is also a great time to get out there with your camera, using the boulders as a feature to the incredible night sky. With no manmade light in the way to interfere with astrophotography, you can end up with some spectacular images.
Read more: The Ultimate Guide to Astrophotography
2. Remarkable Rocks – Kangaroo Island, South Australia
One of the most known and photographed areas of Kangaroo Island, in South Australia, is the Remarkable Rocks.
Situated overlooking the ocean and in Flinders Chase National Park, these gigantic, eroded granite boulders look like they will fall into the ocean at any given moment. They have, however, been there for at least 500 million years! Their unusual shape is due to the incredibly strong winds and sea spray that have been hammering them day and night, for virtually an eternity.
Apart from their diverse shapes, the Remarkable Rocks are also very popular with landscape photographers due to the rich, orange lichen that covers the granite boulders. Fortunately, there are flat areas around the rocks that make it easy access to set up your camera and tripod.
3. Picnic Rocks – Bay of Fires, Mt William National Park, Tasmania
Tasmania, the island state that sits below Victoria, is unbelievably beautiful and extremely photogenic. The Bay of Fires, on the east coast, is named as such due to the huge area of coastline covered with orange, lichen-covered rocks.
Situated near Eddystone Point, Picnic Rocks stand out beautifully when surrounded by swirling waves, especially at low tide. Picnic Rocks can be accessed by driving around one hour north of the town of St Helens.
Picnic Rocks are best photographed at sunrise or sunset, where the gorgeous orange lichen contrasts beautifully against the aqua-coloured water. I would suggest using a circular polarising filter – or even a neutral density filter – to help smooth out the water with a long exposure. The rocks also sit on clean, white sand, making the colours of Picnic Rocks stand out even more.
4. Uluru – Northern Territory
One of the most well know natural landscapes in Australia is Uluru (formerly known as Ayers Rock). It is a massive sandstone monolith in the middle of what is commonly known as the 'Red Centre'.
It is, by far, one of Australia's most popular tourist destinations and also one of the most photographed landscapes. The nearest major town is Alice Springs, some 450km away. Access to Uluru can be by car or via bus, or there are flights from major capital cities direct to Uluru.
Uluru is very sacred to indigenous Australians and is thought to have started forming around 550 million years ago. The rock is one of the largest in the world, with a walk around the base being approximately 10km long.
Both sunrise and sunset are great times to photograph Uluru, but personally I prefer shooting at sunset. As the sun sets, the colours slowly start to become richer on the rock.
There are so many different colour variations at different times of the year, including Uluru becoming a chocolate colour during the rare times it rains there.
Photography conditions are very strict and you must photograph from the specifically-designated spots. I suggest arriving there quite a bit before sunset in order to gain a prime photography position. Once you have set up your camera and tripod, it's simply a matter of waiting for the colours to change on Uluru as the sun sets.
My preference is to position yourself so as to have some driftwood or plants in the foreground of your image. This makes for a much more interesting shot in my opinion.
5. Kosciuszko National Park – New South Wales
Kosciuszko National Park is located in New South Wales and features Australia's highest mountain – Mt Kosciuszko – that measures 2228 metres (or 7310 ft) above sea level.
The national park is a photographer's delight, especially with the abundance of snow gums (Eucalyptus pauciflora) found there. Many photographers locate themselves in the nearest town of Jindabyne and then hike up through the park.
My suggestion is to photograph the landscapes here (especially the snow gums) when it is overcast. There is much less chance of overblown highlights this way. If it has been raining, using a circular polarising filter helps to reduce any glare from the wet trunks, while adding a little bit of colour to your image.
Kosciuszko National Park can also be visited during winter, where you will often find the landscape covered with snow. This can create a lovely effect to an already beautiful landscape.
6. Cradle Mountain – Tasmania
I have photographed Cradle Mountain dozens of times – and for good reason. This landscape is stunning, especially around sunrise and sunset. It can be easily accessed via a 2.5 hour drive from one of Tasmania's biggest cities: Launceston.
Cradle Mountain is located in the Central Highlands region of Tasmania, in the Cradle Mountain–Lake St Clair National Park. Many landscape photographers travel to Cradle Mountain specifically to photograph the mountain and the lake in the foreground – known as Dove Lake.
Depending on the weather and time of year, Cradle Mountain has many different 'moods' that you can capture with your camera.
There are nearly always photographers perched in different spots around the foreshore of the lake, waiting for that 'magic' light to appear. As with any landscape, no one can predict what will happen with the weather, which is why I recommend photographers stay at least 2-3 days. This gives you a few opportunities to photograph the mountain. It is often rainy in the region, which is another reason you should allow a few days there.
At night, there is chance of photographing an aurora (Aurora Australis) over Cradle Mountain. This is exactly what happened when I was there with one of my photography workshop groups. We had just finished a sunset shoot, when I noticed that the solar flare activity (on the app on my iPhone) was showing a high probability of an aurora. We all patiently waited and, sure enough, it happened! The pink colouration over Cradle Mountain contrasted beautifully against the silhouette of the mountain.
Apart from the mountain itself, the area surrounding it is very photogenic. It is filled with ancient rainforests, alpine heaths, glacial lakes, and crystal clear streams that cascade through the mountains.
7. Yellow Water – Kakadu National Park, Northern Territory
Yellow Water, in the Northern Territory, is a landlocked billabong that is teeming with abundant fauna and flora. Also known as Ngurrungurrudjba in indigenous culture, it is located near the town of Cooinda – some 300 or so kilometres from the Northern Territory capital of Darwin.
The best way to photograph the incredibly beautiful landscape of Yellow Water is by taking one of the daily boat trips on offer. I suggest an early morning trip to maximise the best use of the morning sun.
I was fortunate to spend 11 days at Yellow Water in a small boat, from sunrise to sunset, where I was able to capture the image featured. Being in a boat, I didn't use a tripod. By increasing my ISO slightly, I was able to achieve a faster shutter and therefore handhold my camera easily. A wide-angle lens is definitely recommended, in order to compose more of the billabong you are photographing.
From a commercial boat, you can easily get a decent assortment of images. Try different angles and locations around the boat, where the sunlight will be shining from different angles.
In conclusion
Australia is full of incredibly beautiful landscapes, all of which are just waiting to be photographed. With so much variety, you certainly won't run out of different landscapes to photograph.