Where to Photograph Grizzly Bears in North America
I am often asked where to go to photograph grizzly bears in North America.
Western North America is an amazing place to photograph these bears, and in this article, we will look at some of the top locations for grizzly bear photography.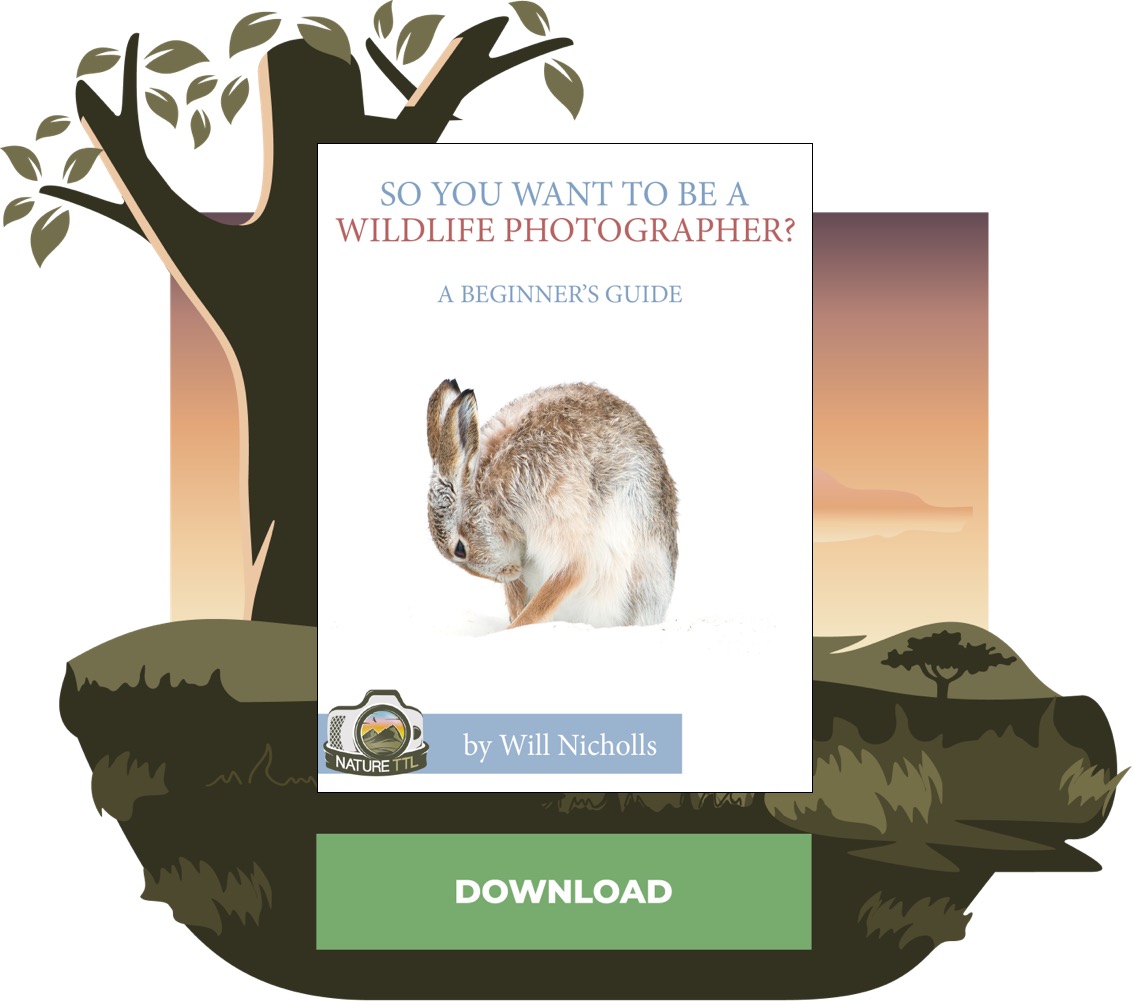 Grizzly bear facts
Grizzlies used to be scattered all across North America, but now they are limited to a few states and Canada.
The historical range of grizzly bears is from Alaska to Mexico, and from the Pacific Ocean to the Mississippi River. However, due to western expansion, their range has been greatly reduced.
Thankfully, they have been preserved in a number of areas.
Grizzlies were eliminated from 98% of their original range in the continental U.S., and their population plummeted from an estimated 50,000 bears to between 1,500 to 1,700 grizzlies today. Around half of those bears live in the Greater Yellowstone Ecosystem.
Even though grizzly bears are found in just a few states and Canada, there remains great access and ability to photograph them.
In the main part of the U.S., the only states where you can see grizzlies are Montana, Wyoming, Idaho, Washington, and Alaska.
In Canada, British Columbia has the highest number of grizzlies, and you can also find them in Alberta and northern Canada.
Collectively, North America currently has an estimated 50,000-60,000 grizzly bears, with the largest concentrations being in Alaska (approximately 30,000) and British Columbia (approximately 14-16,000).
Now just because there are grizzlies in these locations, it doesn't mean you are guaranteed a great photograph of one! You also need to know where and when to go to find them.
Best places for photographing grizzly bears in Alaska
Alaska has the largest number of grizzly bears in North America, but since it is a very large state, there are specific areas where the chances of spotting a grizzly are higher.
1. Denali National Park
One great place to photograph grizzly bears is Denali National Park, which is easily accessible and cost-effective.
The park is a four-hour drive north of Anchorage, and has one main road that goes through it.
Bear in mind that to go beyond mile 15, you have to be on a park bus. Though these buses may not be the most comfortable, going deeper into the park is the best way to see a grizzly bear.
While there is no guarantee of a sighting on each bus trip, most of the bus trips taken in Denali have resulted in multiple grizzly bear sightings.
However, since you are on a bus, the sightings might not always be close. It depends on your luck, but it is still recommended to bring the largest zoom lens you have.
It's worth noting that you are not allowed to be within 300 yards of a grizzly bear in Denali outside of a vehicle. So when you do spot a grizzly bear, you will need as much zoom as possible.
The Denali National Park road is open from mid-May through the end of September, and buses run throughout that time.
Read more: Top Tips for Photographing Wildlife From a Car
2. Brooks Falls, Katmai National Park
The best place in Alaska to see and photograph grizzly bears is Brooks Falls in Katmai National Park. In Katmai, grizzly bears are called brown bears, and they differ in diets compared to grizzlies.
Brown bears that live close to the coast rely on a salmon diet to fatten up for the winter, whereas grizzly bears are more interior bears that roam much further in search of their food.
Because salmon are so fatty and plentiful, brown bears are larger than grizzly bears in Alaska.
Brooks Falls is world-famous for the "holy grail" shot of a brown bear standing on a waterfall and waiting for a fish to jump into its mouth. It's an amazing experience to witness this natural spectacle in person.
To get there, you have to fly in on a floatplane from Anchorage or King Salmon, and you can either go for a day trip, stay at the lodge, or camp there. Small planes are expensive to fly on, but the experience is worth it.
At times, there can be anywhere from 30-50 bears along the Brooks River. That many bears aren't seen each day, but most days when the salmon are running, you can see anywhere from 10-20 brown bears.
You view the bears from platforms above the river, so you are safe. You do have to walk between platforms, around a mile, but bears in that area see lots of people daily, and there has never been an attack there.
Still, I highly recommend having bear spray with you and minding the rule that you must stay 50 yards away from the bears.
From the main waterfall platform, you are not that far from the waterfall, and a good zoom lens up to 500mm would be ideal.
They no longer allow tripods at the falls platform, but they do allow monopods, so make sure that you can shoot easily with a monopod or handheld. You can take a 600mm lens, but note that a bear on the waterfall will not fit fully in the frame because it will be too close.
The best time to see bears at the waterfall is from late June through early August, when the iconic shot of a bear catching a jumping salmon is most likely to be captured. However, bears can still be seen in the area during other times of the summer.
In September, there are also more bears around catching salmon in the river.
Read more: How to Improve Your Wildlife Action Shots
3. Lake Clark National Park
Another great place to see brown bears in Alaska is Lake Clark National Park. Like Katmai National Park, you'll need to take a small plane to get there, but it's definitely worth it.
Chinitna Bay and Silver Salmon Creek are two spots along the coast that are perfect for photographing brown bears.
You'll need a guide to accompany you at both locations, and you can choose to do a day trip or stay overnight. Be prepared to walk 3-5 miles a day, as you'll be on foot most of the time while at these locations.
The brown bears in Lake Clark feed on sedge grasses in the spring and salmon later in the summer. Mid-June through mid-September is the best time to visit.
Depending on the year and weather, you can see anywhere from 10-20 bears per day. You'll be on foot with the bears, so bring comfortable walking gear.
A zoom lens is recommended since it's lighter and more versatile than a fixed lens. A lens that goes up to 500-600mm is best because you can't get closer than 50 yards to the bears.
Sometimes, you can capture the bears with an interesting scene behind them, so a wider lens like a 70-200mm could also be useful.
Read more: What's the Best Lens for Wildlife Photography?
Photographing Grizzly Bears in the Greater Yellowstone Ecosystem
There are several parks within the Greater Yellowstone Ecosystem where you can take great grizzly bear photographs. Here are my favorite:
4. Yellowstone National Park
Yellowstone National Park is possibly the best place to visit to photograph grizzlies. Yellowstone is a large park with many roads to drive on, so be prepared to cover long distances every day to find and photograph grizzlies.
Grizzly bears typically start to emerge from their dens in early April, but they are not consistently seen until May.
Springtime is the best time to see bears in Yellowstone as they are more commonly found in the valleys during this season and move higher up into the mountains as it warms up.
Although grizzly bears can still be spotted throughout the summer and fall, spring is usually the time when you can see more of them.
Remember that when photographing bears in continental U.S. and Canada, you will be mostly be shooting from a car or staying close to your car. It is not recommended to go hiking to photograph grizzly bears in these locations.
Since almost all photography in the Greater Yellowstone Ecosystem is done from the road or car, having a fixed 600mm or 800mm lens is a good idea.
Don't forget that you must stay at least 100 yards away from bears in these parks, Therefore, having a long lens is essential since you cannot get close to the bears and have to wait for them to come closer to you.
A few of the best places to look for grizzlies are Lamar Valley and Hayden Valley. These are large open valleys that offer a clear line of sight to a long distance, helping you spot bears and decide whether to wait for them to come closer or move on to find different ones.
Read more: Wildlife Photography Guide to Yellowstone National Park
5. Grand Teton National Park
Not far from Yellowstone is Grand Teton National Park, which is another excellent place to see and photograph grizzly bears.
Grand Teton has numerous open meadows that provide excellent visibility for bear spotting. Like Yellowstone, the best season to photograph bears in Grand Teton is spring.
As with Yellowstone, you will be shooting from your car or the road, so the larger the lens, the better.
While you can find bears anywhere in the park, the area around Jackson Lake is one of the better locations to spot and photograph them.
Read more: 12 Ways to Evoke Emotion in Your Wildlife Photos
6. Glacier National Park
A little north of Yellowstone is Glacier National Park, which also has grizzlies, but they are not as easy to find here. While there are not as many roads in the park, the roads that are there lead to beautiful scenic areas and great wildlife viewing spots.
However, one of the challenges with Glacier National Park is that road openings and closings can vary each year due to snow levels.
Some years, the roads will open much earlier than others, and in some years, they may not open until late spring or early summer.
Therefore, if you plan to visit Glacier, be sure to check the park's website for information on which roads are open and when they are expected to close.
The Going-to-the-Sun Road is the only road that passes through the park, and it goes high up into the mountains. Grizzly bears are often seen on this road.
Another good road to look for grizzlies is the Many Glacier Road. However, since grizzlies can be anywhere, it's best to be on the lookout while driving around the park.
Another excellent area to look for grizzlies is just across the Canadian border in Waterton National Park. Waterton and Glacier share boundaries, and they are separated only by the international border.
There are border crossings on both sides of Glacier that lead to Waterton. Although Waterton is not a large park, you can still find grizzly bears on the main road and on the Red Rock Parkway.
Photographing Grizzly Bears in Canada
7. Banff, Kootenay, Yoho and Jasper National Park
The Canadian Rockies consist of Banff, Kootenay, Yoho, and Jasper National Parks. All four parks touch each other, with some in Alberta and some in British Columbia. All these parks have great road access, and many areas to drive to look for grizzly bears.
The scenery and the mountains are spectacular in these parks, but finding the wildlife can be difficult. The biggest reason for this is that the parks are heavily wooded.
Unlike Yellowstone and the Grand Tetons which have many large open meadows and valleys to look for grizzlies, the majority of these parks are wooded and don't have many open meadows.
All four parks have grizzly bears that can be photographed, but be prepared to drive a lot to find them.
Most of your encounters will be close, as they will be by the roadside. In fact, most of the encounters happen quite suddenly, and not from far away.
For this reason I would suggest using a zoom lens up to 500-600mm as you will need the ability to zoom out if the bears are close to the road.
Read more: How to Take Impacting Portraits of Wildlife
8. Khutzeymateen Park, British Columbia
British Columbia (BC) has a large number of grizzlies, but the majority of them are hard to access.
For example, BC's coast has lots of grizzlies, but in order to photograph them you have to be on a boat. And usually this will be a chartered or guided boat tour.
This expense adds up fast, but there are good opportunities along the coast not to be missed.
One of the better areas is Khutzeymateen Park, but, again, it is only accessed by boat.
Shooting from a boat is not easy, so be prepared to handhold or use a monopod as the motion of the boat on the waves can make it challenging to get good shots.
Read more: 8 Tips for Photographers on Boats and at Sea
In conclusion
Grizzly bears are amazing animals and can be found in a number of places in western North America.
Always be mindful that these animals are large and powerful, so give them respect and distance while photographing them.
Whether you're going to Alaska or anywhere in Canada or the Greater Yellowstone Ecosystem, remember your next great grizzly shot could be around the corner!
If you miss out on your first trip, don't be discouraged; I recommend trying to go to more than one place to photograph grizzlies!