Wildlife Photography Guide to Yellowstone National Park
The best place in North America to view and photograph a high diversity of major fauna is Yellowstone National Park.
The Greater Yellowstone Ecosystem is home to abundant wildlife, from the largest land animal on the continent (the American Bison), to tiny critters like the weasel, pika, and mountain bluebird. However, this doesn't automatically mean you'll have an easy time finding the subjects that interest you.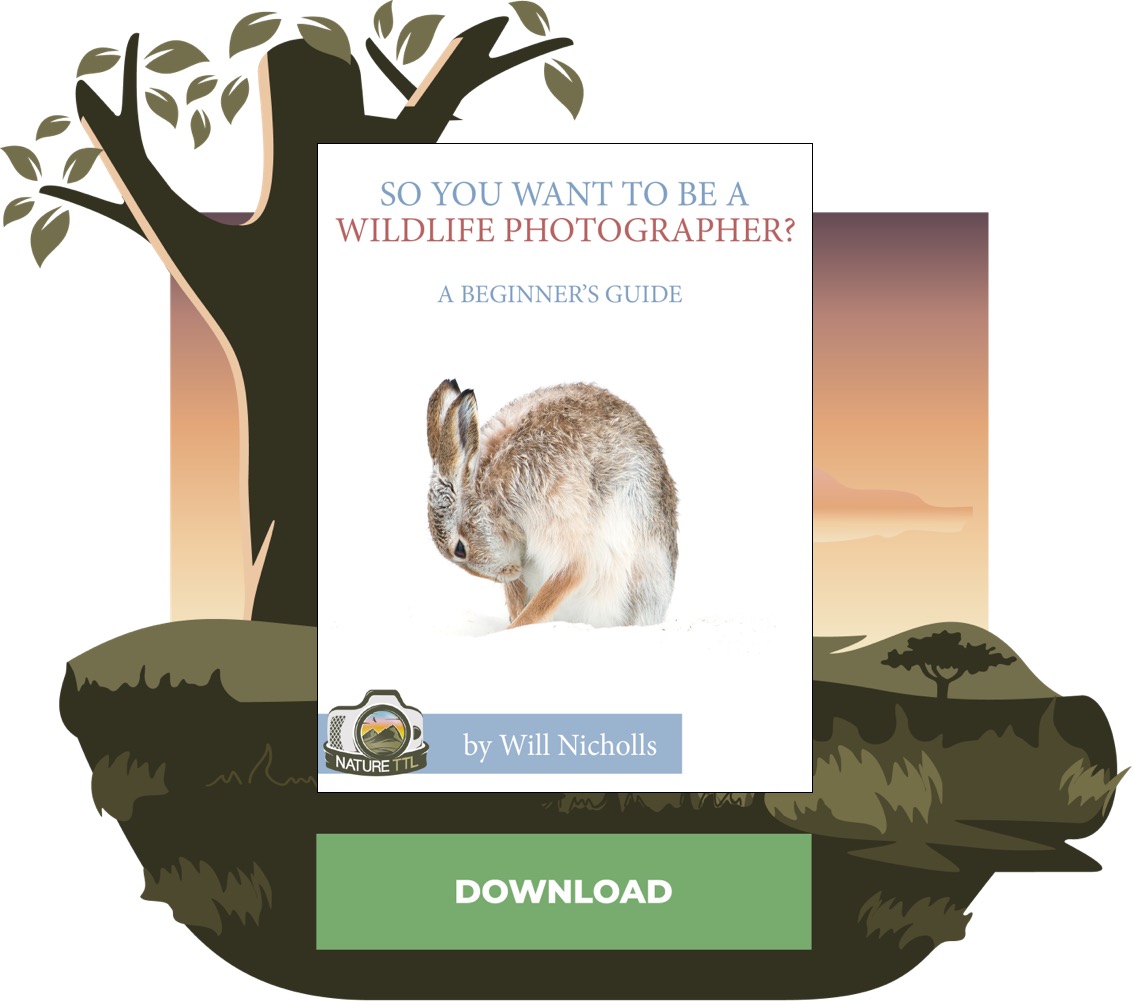 As a budding photographer many years ago, I had no idea where to look for certain species or, just as importantly, when to visit the park to maximise my photographic opportunities. It took me five trips to see my first bear in Yellowstone due to my ignorance and inexperience!
Hopefully, some of the wildlife photography lessons I've learned over the years can help you as a first-time or inexperienced visitor to Yellowstone National Park.
Timing matters
During those early trips, I was still adhering to a traditional American school vacation schedule. This simply means that I was always visiting Yellowstone during my "summer break."
It took me many years to realise that the warmest months of the year (July and August) aren't necessarily the best time to seek out a diverse range of wildlife. When temperatures soar in the morning, many of the animals go into hiding.
Eventually, I began timing trips for other times of the year, which helped me land a wider range of more interesting photo opportunities.
Late spring is an ideal time to visit the park if you're interested in the sheer biodiversity it has to offer. The best of Yellowstone is on display in May and early June, despite the fact that lingering winter weather (snow in June is not unheard of) can make the outdoors a little less hospitable.
Adverse weather can also delay access to certain roads in and around the park, but the wildlife sightings usually make up for any inconvenience. Birds are migrating through the park or settling down to nest. Larger predators are quite active, scavenging winter carcasses or preying on weakened animals.
A spring highlight for many is the new generation of Yellowstone wildlife: bear cubs, bison and elk calves, and other offspring that offer cute moments in front of the camera.
Spring isn't the only time to consider making a visit to Yellowstone. Some specific animal behaviors draw visitors at other times of year. The elk and moose ruts in September offer exciting photo opportunities.
Though I mentioned the challenges faced in summer, the spectacle of the bison rut kicks off in August, and in early July the park's trout population begins spawning. This can lead to heightened activity among some key fishing predators, such as river otters and pelicans.
Winter is much quieter in terms of tourist activity, but it presents a completely different – and uniquely photogenic – environment. Photographing frosty bison warming themselves near thermal vents, red foxes and coyotes hunting in their thick winter coats, or an elusive predator like a bobcat along a river's edge are all experiences you can't get at other times of year.
Where to find wildlife at Yellowstone
Discovering the "best" location for a particular subject may depend on your knowledge of an individual animal's or species' habits, as well as familiarity with the environment you're exploring. But there are some general rules to follow when seeking out wildlife in Yellowstone.
Yes, animals can be found nearly everywhere in the park. But there are key areas at which photographers concentrate during their daily exploration – spots that traditionally produce more sightings.
The park's northern range covers the area stretching from Mammoth Hot Springs in the northwest all the way to the northeast entrance beyond the Lamar Valley. Approximately 50 miles long, this stretch of road can generate a variety of wildlife sightings. In fact, nearly all of Yellowstone's notable animal species are seen in the north. Animals like pronghorn or the elusive cougar rarely venture south in the park.
1. Lamar Valley
Of the locations in the northern range, the northeast in particular is a hot spot for wildlife photography. The Lamar Valley is known as "The Serengeti of North America." Though it pales in comparison to its African namesake in terms of size and biomass, it is probably the one location in Yellowstone where just about any species could appear.
The Lamar is the go-to area in the park for wolf watching (you have to get lucky with a close encounter near the road, but they do occur).
Pronghorns and coyotes have been known to chase each other across the valley floor. Bighorn sheep come down in winter to graze on the grassy lower slopes in the eastern hills.
Otters and beavers may be seen swimming in Soda Butte Creek or the Lamar River, while golden and bald eagles circle overhead. And bison calves (nicknamed "Little Red Dogs") frolic in the grassy meadows in spring.
2. Hayden Valley
The east side of the park can also produce special encounters. Hayden Valley is another popular destination for those hoping to see wolves, though its broader expanse makes it more challenging to land close encounters.
In spring, harlequin ducks congregate for a few short weeks on the Yellowstone River. Great grey owls can be seen to hunt in the forest meadows. Along the shores of Yellowstone Lake, grizzly bears roam the beaches and hillsides, sometimes with cubs.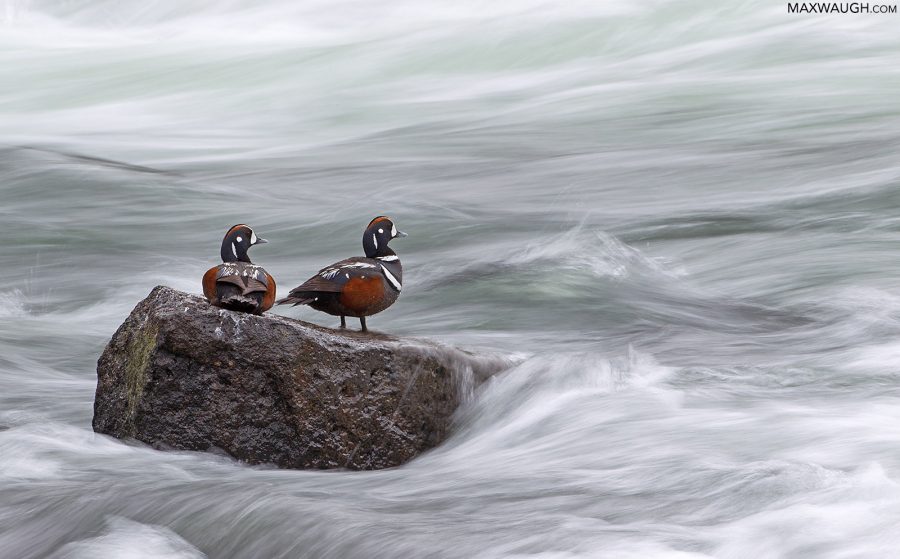 Other parts of the park do host wildlife (in winter the Madison River valley is one of the few wildlife hot spots in an otherwise desolate park interior at that time of year), but the terrain often makes viewing much more difficult.
Dense forests and heavy regrowth from wildfires obscure sight lines in the central and southern regions of the park. The animals may be there, but they're simply much harder to spot!
Understanding the habitat
Knowledge of a species' behaviour and preferred environments can help with your search. While grizzly bears are often found in open meadows and fields of sage, black bears tend to stick closer to denser stretches of woodland for protection. As a result, the forested area around Tower/Roosevelt is known for producing many black bear sightings. Spring cubs are a big attraction in this part of the park.
Most people think of owls as nocturnal creatures, but great grey owls are often active during mornings and evenings. They prefer hunting on the edges of forest meadows and, unlike many of their cousins, the great greys prefer to perch lower to the ground. Scanning roadside meadows in the canyon and lake areas may produce a special owl discovery.
If you're looking for moose, it's important to understand their diet: their preferred food is the willow plant. Many of the willows in Yellowstone were burned by the massive 1988 fires, which caused many of the park's moose to leave (it is considered the one park species that was adversely affected by the fires, as a result).
Searching areas with a higher willow density, such as the eastern Lamar Valley and farther into the northeast corner, may yield moose sightings. In the decades since the fires, willows are starting to grow back in other areas, leading to moose sightings in places that haven't hosted the species for some time.
Explore beyond the park's borders
Finally, it's important to remember that the Yellowstone boundary isn't something to which most animals will adhere. It sometimes pays to explore beyond the borders of the national park.
Moose and grizzly bears may be found outside the northeast and east entrances. As you gain elevation outside the park's northeast gate, you can continue your drive up into the Beartooth Wilderness. This is considered one of North America's most scenic drives, but it's also good wildlife habitat.
The Beartooth may offer your best chance to see mountain goats at close range. It's home to pikas, golden eagles, grizzlies, moose, and owls.
Read more: Where to Photograph Wildlife in North America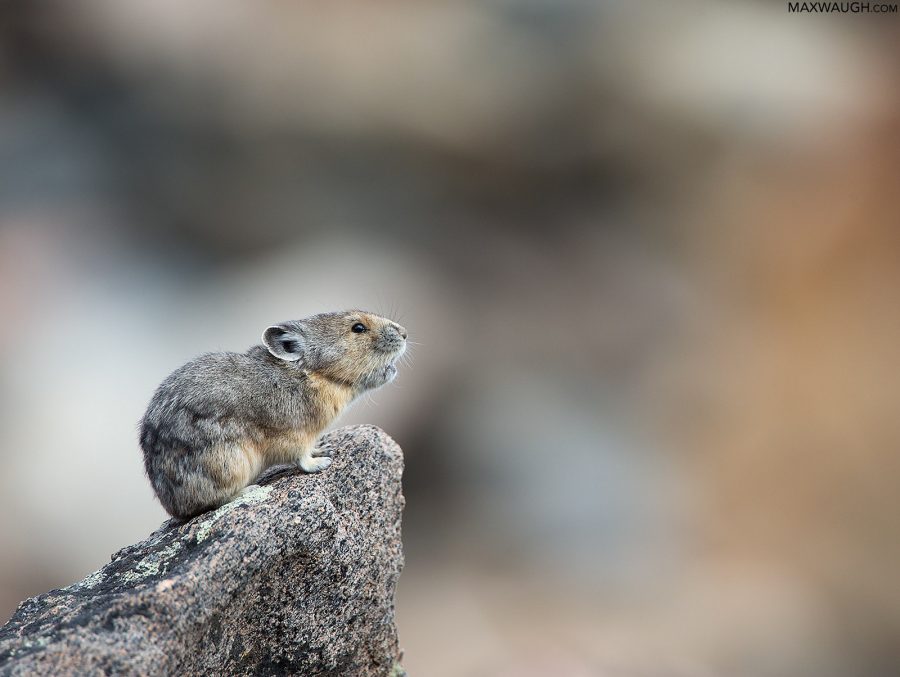 Don't forget the Grand Teton
Of course, we should also remember that Grand Teton National Park lies just south of Yellowstone. It's significantly smaller than Yellowstone, but offers even more spectacular scenery as a backdrop for your wildlife photography.
The spiky Teton peaks tower above the flats of Jackson Hole, and the abundance of deciduous trees makes this the go-to spot to photograph wildlife in colourful autumn foliage.
The Tetons also happen to a better place than Yellowstone for moose, tree-climbing bears (which are looking for berries in the fall), and occasionally smaller species like owl and beaver. If you have time to schedule a Teton detour, especially in autumn, it may produce spectacular results.