Top 5 Locations for Nature Photography in Alaska
I live in Alaska; I've made photographs here for nearly two decades and in just about every part of the state. I love this place like no other. So you'd think that coming up with a few of the best spots to photograph would be easy. Not one bit, actually.
You see, Alaska is a big place (equal in size to a third of the entire contiguous 48 United States, 3 times as large as France, and a whopping seven times larger than the UK). That's a lot of ground to cover in one article.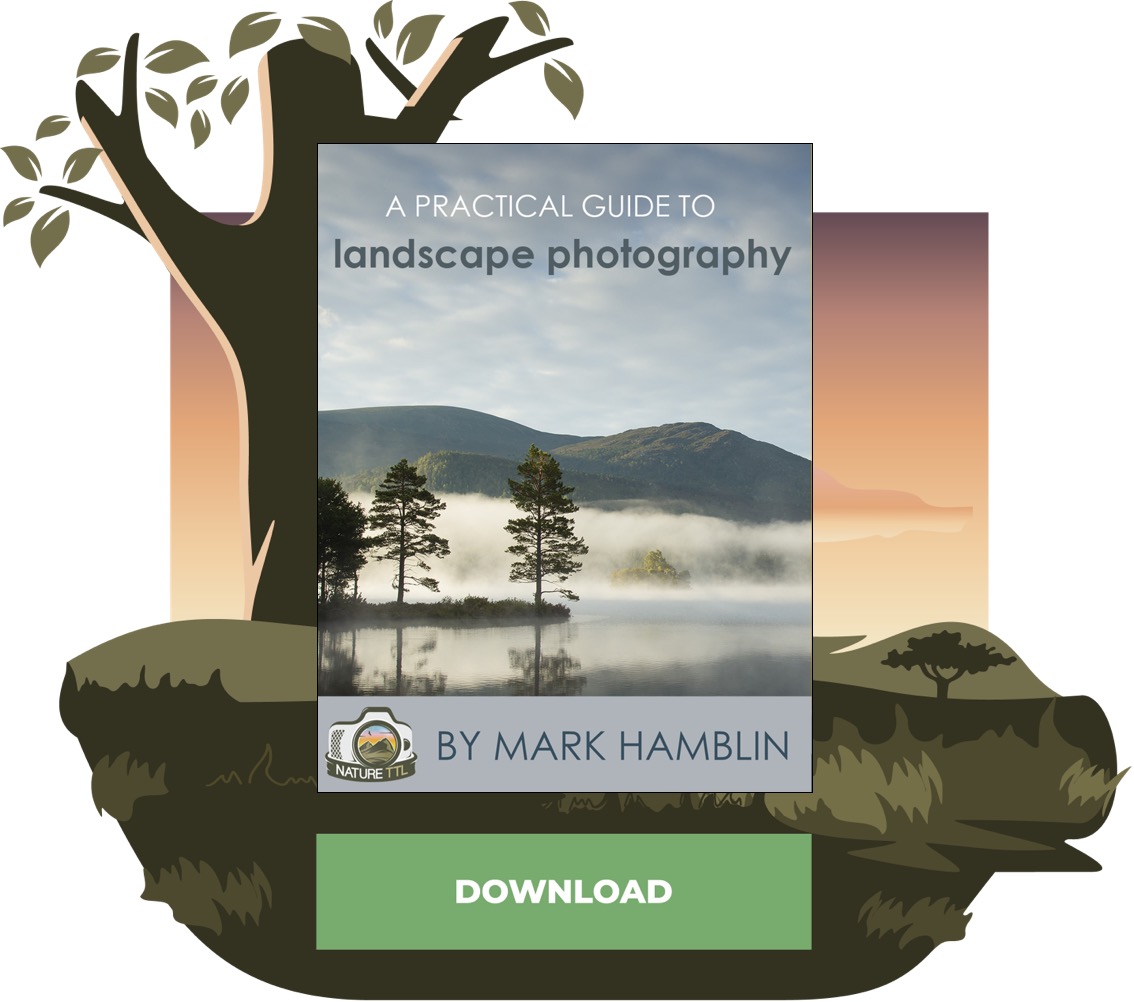 To get to the heart of my favorites, I resorted to paging through my photo catalog to see where my favorite images came from. From those tens of thousands of photos of Alaska, I managed to hone it down to a few favorites. Really, these are more "favorite regions" than favorite spots. Some of the sites below are preserved areas, like the Arctic National Wildlife Refuge that is over 78,000 square kilometers!
But therein lies one of the great joys of photographing in Alaska. There is so much potential for exploration, so many opportunities to make new and wonderful images, that to point to one particular point, and say, "take a photo of that" would be an enormous disservice. If you come to Alaska, I encourage you to visit these places, but let them be starting points for your own discoveries. In no particular order, here are some favorites!
Check Our Hub: Find Workshops in Alaska
1. Arctic National Wildlife Refuge
Located in the northeast corner of Alaska, the Arctic Refuge may be best known for the ongoing fight over oil development. That aside, the Refuge is utterly spectacular. Big mountains, sweeping coastal plains, and wildlife like the largest herd of caribou in Alaska, grizzlies, musk oxen, polar bears, moose, wolves, and many other species. Visitors quickly realize the place is worthy of permanent protection.
How to get there
Like other areas in the far north (see below), the Arctic Refuge is not an easy place to get to. There are no hotels, no stores, no places to run to when the weather turns sour. It is a place where you need to be self-sufficient. Access to the core of the Refuge requires a chartered bush plane. From your drop off, backpacking and river trips are the best ways to explore. If you are uncomfortable with wilderness travel on your own, check out great guide services like Arctic Wild or Arctic Treks.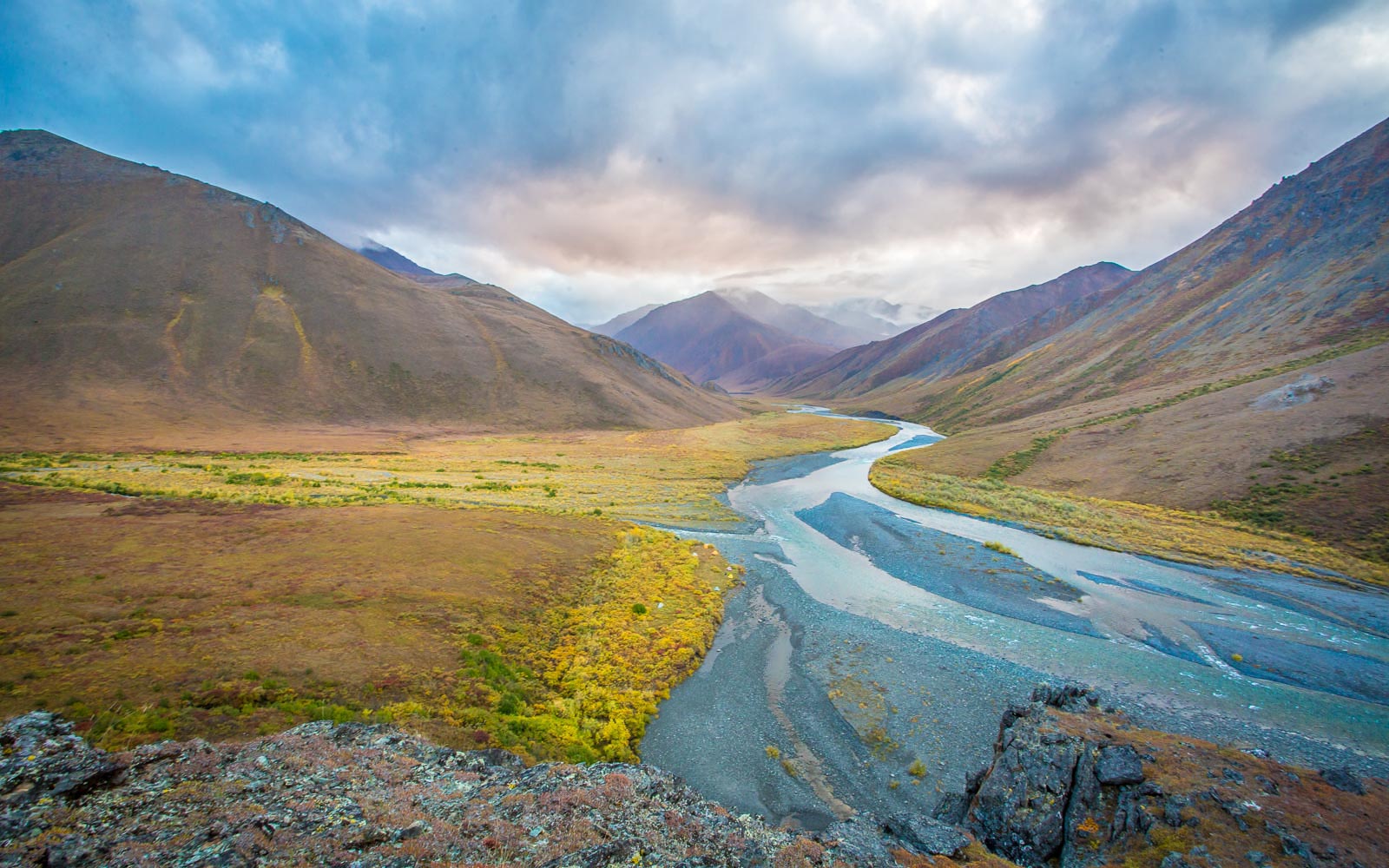 When to visit
June is spring in the Arctic and one of the best times to visit. Mid-month is great for wildflowers and the possibility of encountering the migration of the Porcupine Caribou Herd. Early July can be very buggy, but late July through to the first week of September are spectacular.
Don't Miss:
Caribou migration across the coastal plain (late June)
Arctic River valleys like the Jago, Canning, or Kongakut (June – early September)
Spring birding on the arctic coast
2. Gates of the Arctic National Park
Gates of the Arctic National Park is the second least visited National Park in the United States, but not for lack of landscape or wildlife. In fact, like its neighbor to the east the Arctic National Wildlife Refuge, Gates of the Arctic is beautiful, wild, and home to the some of the most dramatic landscapes in all of North America.
How to get there
Access to the park requires flying in by bush plane, or a long hike in from the only road into the Brooks Range, the Dalton Highway. As a wilderness park, there are no hotels or roads, so plan to camp. Canoe trips on rivers like the Alatna, Noatak, Koyukuk, or John Rivers are great ways to experience the park. The Arrigetch peaks are probably the most dramatic part of the park, and one of the most popular (though still not crowded). Flights can be arranged direct from Fairbanks, or by routing through a bush village like Coldfoot or Bettles. Using the services of a good guide and outfitter will make travel much easier.
When to visit
June, and late July through the first week of September.
Don't Miss:
Agiak Lake for spectacular dramatic mountains
Noatak River for wildlife and landscape in August
Arrigetch Peaks for the most rugged mountains in the Brooks Range
3. Denali National Park
Denali National Park is the most visited park in Alaska, and for good reason. The landscape is huge and beautiful, and visitors frequently encounter wildlife like moose, wolves, bears, caribou and Dall Sheep.
How to get there
Denali, unlike the Arctic sites described above, is accessible by road from either Anchorage or Fairbanks. Except for the first 12 miles, the single road into the park is only open to park shuttles. Make reservations in advance for bus trips and camp sites within the park. There are abundant hotels near the park entrance and in the nearby community of Healy, but to really experience the place, I recommend camping or backpacking in the park, or springing for one of the few lodges located in the Kantishna area at the far western end of the Park Road. Camp Denali and North Face Lodges are pricey, but amazing, and often offer photography workshops with top pros.
When to visit
Mid-May to mid-September encompasses the entire spring, summer, and fall. I'd choose June for birds and wildlife, or early September for autumn colors. The park is also open in the winter, though many hotels and lodges are closed. March can be a great time of year to experience snowy conditions and a chance to see the northern lights.
Don't Miss:
Denali from Wonder Lake: the classic view of the mountain
Polychrome Pass for sweeping views of the Alaska Range
4. Tongass National Forest
Running along the coast of southeastern Alaska, the Tongass is the largest National Forest in the United States. Old-growth forest, native culture, salmon-filled rivers, whales, bears, glaciers, seabirds, and big mountains lure travelers from all over the world.
How to get there
Most visitors see the Tongass from the comfort of huge cruise ships, but photographers will likely want to get a little closer to the action. Several small-ship companies offer active and even photography specific cruises to this part of the state. National Geographic Expeditions and UnCruise are two good options. You can also travel independently aboard the Alaska State Ferry, and be sure to schedule some time at the coastal towns along the route.
When to visit
May through September. May and September are great to avoid the summer crush of tourists, but the right itinerary will get you away from them regardless of the time of year.
Don't Miss:
Admiralty Island for old-growth forest and brown bears
Hubbard Glacier near the village of Yakutat is the largest tidewater glacier in North America
5. Katmai National Park
Famous for the park's giant Brown Bears, Katmai is also a wild landscape of big lakes, clear, rivers, volcanic peaks, and wild and epic shore.
How to get there
There are no roads to Katmai so you'll need to fly from either directly from Anchorage or to the nearby village of King Salmon before jumping on a float plane to carry you into the park. Most visitors to Katmai head toward one of two places: Brooks Falls, or Hallo Bay. Both are wonderful places to see and photograph bears up close, but you won't be alone. I recommend hiring an outfitter for a multi-day trip into the backcountry where you can experience the bears and wild landscape on your own. The Katmai coast offers spectacular landscapes and abundant bears at sites other than the popular Hallo Bay.
When to visit
To catch the big run of Sockeye (Red) salmon in the Brooks River, visit during the month of July. This is the best time to see and photograph the classic view of the bears catching leaping salmon at the falls. August and September are also great times for bear viewing at Brooks and nearby, but there are fewer salmon at the falls. For the coast, June and July are great times of year to get up close with bears fishing the coastal streams, grazing sedges in the meadows, and digging for clams on the mudflats.
Don't Miss:
Fishing bears at Brooks Falls
Mountains of the Katmai Coast
Bonus: When and Where to see the Aurora Borealis
While the northern lights are visible at times over much of the state during the winter months, the best place to see the lights is Alaska's interior and Arctic. Trips based out of Fairbanks will often have good success at seeing and photographing the aurora borealis.
How to do it
Definitely plan multiple days: four or five at least. Cloudy weather can completely block the sky, and more time will give you a greater chance of catching an auroral storm. Independent travelers can work out of the Alaska's second largest city, Fairbanks, which has good access to hotels, restaurants, and not far from town, very dark skies. There are several tour companies offering single-night trips around Fairbanks, and some tour and workshop operators that offer multi-day trips to the Arctic, or remote parts of the interior.
Further Reading: How to Photograph the Northern Lights
When to visit
The aurora requires dark skies, which means in Alaska they only appear from September through early April. March is a great month in the interior, with low a chance of precipitation and milder temperatures. September and October can also be good, though the weather can be less cooperative.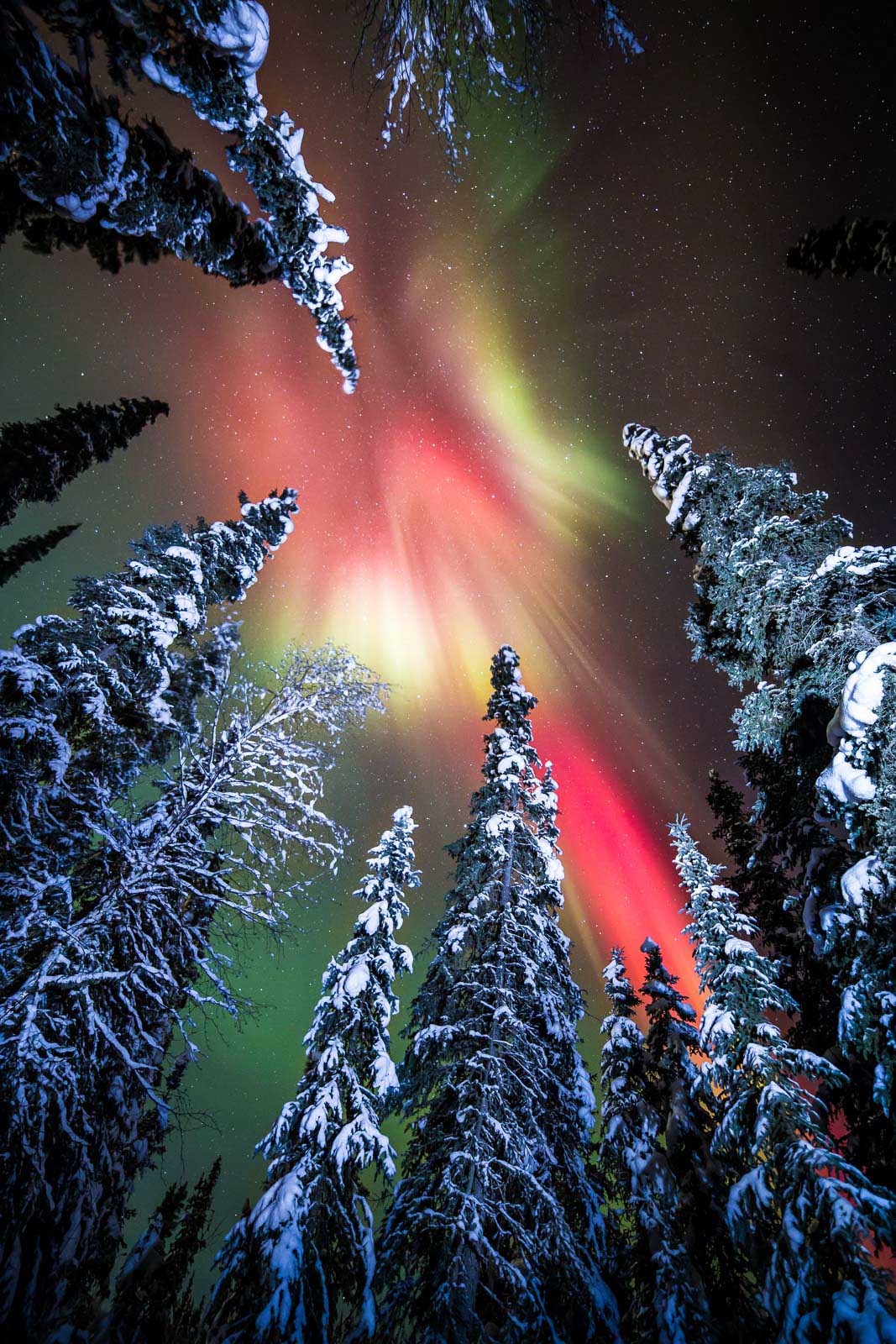 Conclusion
Reading back over my list here, I keep thinking of adding more. What about Wrangell St. Elias National Park, Noatak Preserve, Cordova, or Kenai Fjords National Park? Why haven't I included the Denali Highway or Glacier Bay?
You could spend a lifetime photographing the state of Alaska and not cover it all. If you are visiting Alaska, my advice is not to do too much. Pick one or two spots you really want to see and dedicate some time to it. Give yourself some time to explore on your own, and discover places that aren't in the guidebooks.
Alaska is big: embrace that, and wander. Just don't forget your camera.