Photography Guide to Joshua Tree National Park in California, USA
Joshua Tree National Park in California, USA, has plenty of unique landscapes and a great variety of wildlife. This abundance of nature makes it a must-visit location for photographers.
In the 1930s, Minerva Hoyt, a local community activist, was increasingly alarmed at the threats from humans that her much-loved southern Californian desert faced. Through some determined campaigning, she persuaded President Roosevelt to proclaim Joshua Tree a National Monument in 1936.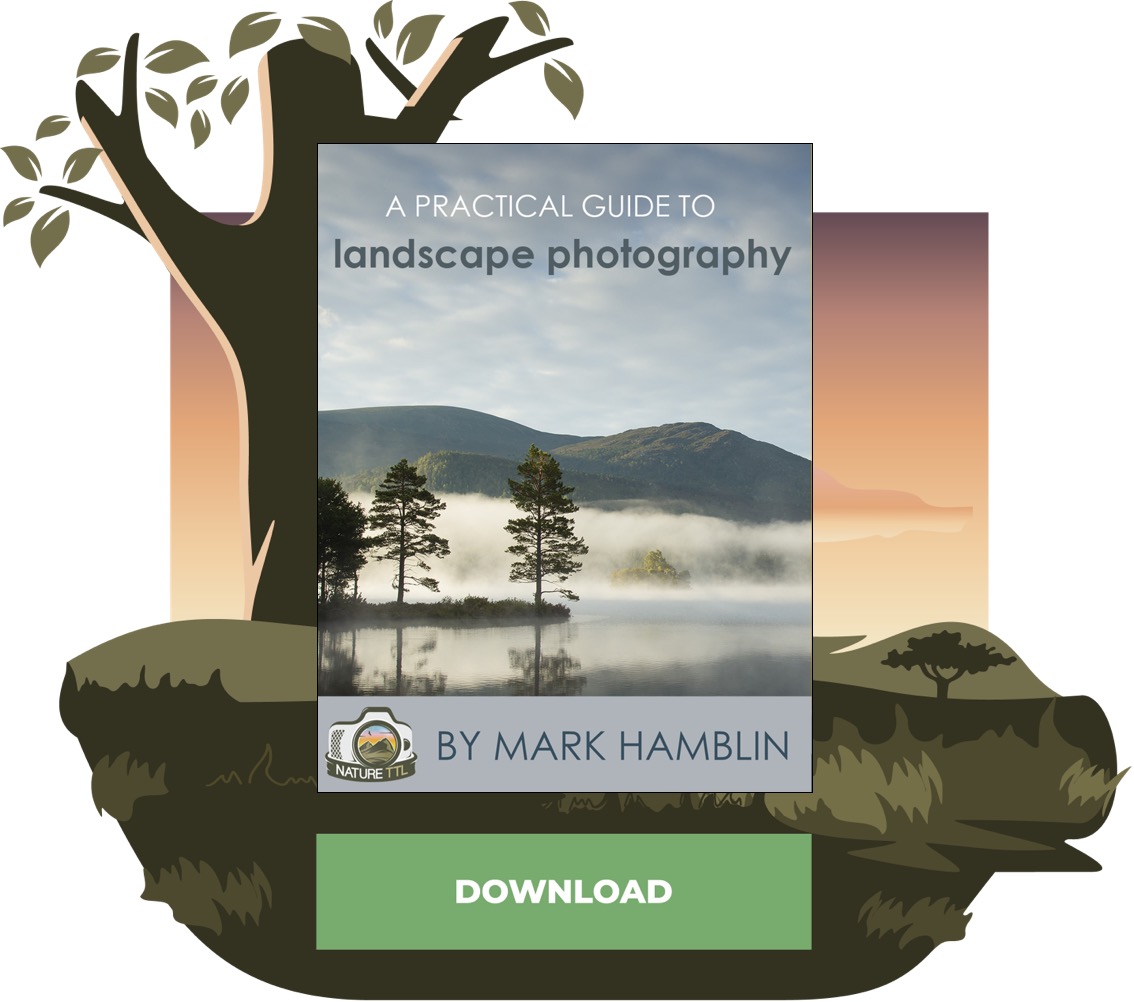 The United States Congress passed the California Desert Protection Act in 1994, which elevated Joshua Tree's status to National Park.
Now, its incredibly unique landscape attracts photographers from around the world each year.
Flora, fauna and geology
Two distinct California desert ecosystems meet in Joshua Tree National Park, providing a diverse range of fauna and flora across its almost 800,000 acres (1,250 square miles) – including its namesake, the Joshua Tree.
The Colorado Desert, located below 3,000 feet (914 m) above sea level, occupies the south and east of the park and is part of the much larger Sonoran Desert, which spans southern Arizona and northwestern Mexico.
Creosote bushes dominate this sun-baked bowl, punctuated by spidery ocotillo plants and patches of cholla cactus.
The southern edge of the Mojave Desert extends across the north and west of the park at elevations from 3,000 feet/914 m up to the highest point, the peak of Quail Mountain, at 5,814 feet/1,773 m.
Amid the impressive granite boulder stacks, you'll also find pinyon pines – California junipers, scrub oaks, Mojave yuccas, and prickly pear cacti.
However, what tells you that you're in the Mojave Desert are the incredible Joshua Trees.
They're a species of yucca rather than a tree, with waxy, spiny, overlapping leaves that efficiently conserve moisture.
They grow at their own leisurely pace of about an inch a year but can grow over 40 feet (12m) tall, given sufficient time.
The park also features some unique geological features shaped by plate tectonics, volcanism, and erosion, making it a fascinating place for landscape photographers and geologists.
You'll find exposed granite monoliths, rugged canyons, washes, playas, alluvial fans, and igneous and metamorphic rocks interacting with each other, all vying for your camera's attention.
Joshua Tree National Park is known for its plant diversity, with nearly 750 species, including some of the most beautiful wildflowers blooming each spring.
Animal lovers are also well catered for, with 57 mammal species, 46 species of reptiles, 250 species of birds, and 75 species of butterflies.
Read more: How to Photograph Lone Tree Landscapes
When to visit Joshua Tree National Park
The best time of the year to visit Joshua Tree National Park depends on your preferences and temperature tolerance.
While the summer brings relentless sun, little water, and temperatures over 100°F (38°C), the winter can be cold (especially at night), and there can even be a sprinkling of snow, which can lend itself to some truly unique images.
March, April, and May (busiest)
Spring is one of the best times to visit Joshua Tree National Park as temperatures are mild, with average daytime highs of 60°F to 80°F (15°C to 26°C), but still crisp at night.
It's also the best time of year to see beautiful wildflowers.
The only downside at this time of year is the crowds. But by visiting mid-week, you'll find the crowding isn't too bad.
Read more: How to Photograph Spring Landscapes
June, July, and August (quietest)
Summer in Joshua Tree National Park is the least popular season in Joshua Tree due to the hot daytime temperatures, with average daytime highs of 90°F to 105°F (32°C to 40˚C), making outdoor activities like hiking uncomfortable.
However, by limiting physical activity to the early morning or late afternoon and drinking plenty of water, you can enjoy Joshua Tree with only limited crowds.
Summer is also an excellent time for stargazing, as temperatures are delightful at night.
Read more: 5 Ideas for Wildlife Photography in Summer
September, October, and November
The fall (autumn) is another excellent time to visit Joshua Tree National Park. While temperatures are still hot in September, they start to cool off in October with average daytime highs of 60°F to 85°F (15°C to 29°C).
October and November are the two best months to visit Joshua Tree, as the temperatures are pleasant and the crowds are lower than in the spring.
Read more: Autumn Photography Tips: Getting Creative
December, January, and February
The relatively chilly temperatures of winter, with average daytime highs of 50°F to 75°F (10°C to 24°C) in Joshua Tree National Park, tend to keep many visitors away.
Perfect weather is frequent; however, high winds make even sunny days seem cold, and nighttime temperatures can fall below zero.
Snowfall is rare in Joshua Tree, but it sometimes happens – and when it does, it's beautiful!
Read more: Top Tips for Nature Photography in Winter
Access to Joshua Tree National Park
Joshua Tree National Park is open 24 hours a day and is accessible via one of three entrances.
The West entrance (approximately 5 miles south of State Route 62 from downtown Joshua Tree) is the busiest, so you may have an extended queue to get in, even during the quieter months.
If possible, enter the park via the North entrance (approximately 4 miles south of State Route 62 from Twentynine Palms), as there are typically either no, or very short queues.
This entrance also allows you to stop and enjoy the Oasis of Mara, a spring-fed oasis, a nature trail, and the site of a Serrano settlement.
Alternatively, you can use the South Entrance (approximately 1 mile north of the I-10); however, that entrance is 37 miles from Park Blvd, along which you'll find the most popular locations.
Where to stay at Joshua Tree National Park
There are many different options for accommodation close to Joshua Tree National Park, including hotels, motels, and Airbnbs (the majority of which are in or close to either Joshua Tree or 29 Palms).
The only accommodation available within the park boundary is the 8 National Park Service campgrounds that offer over 500 campsites. You can find details of the NPS campsites here.
Locations to photograph in Joshua Tree National Park
There is a myriad of great photography locations in the park. Here are a few top options to choose from.
1. Arch Rock
Arch Rock is a thirty-foot granite arch tucked behind the White Tank Campground, accessible via a short half-mile trail. Unless you're staying at the campsite, you'll need to park at Twin Tanks (which extends the hike to just over a mile).
Park up and follow the trail across Pinto Basin Road to the campsite. Follow the apparent sandy path towards the backcountry area – where there are some great views across a perfect sea of rocks.
The trail is reasonably easy to follow and is marked by cairns. Head due east from the campsite, and then bear right and go up a few large steps.
Continuing down the trail (which is a loop), you'll pass several interpretive signs, which you want to follow counter-clockwise, that describe the area's geology, formation, and history.
As you continue to the right, you'll see a sign for the arch, and then shortly afterwards, the arch itself, tucked behind several large boulders.
Part of the fun here is to scramble over the rocks to explore different viewpoints as you choose your composition.
Read more: Landscape Composition – Using Foreground to Create Depth
2. Hidden Valley Nature Trail
While the Hidden Valley Nature Trail is one of the most popular (and sometimes busiest) hiking trails, don't let this put you off.
This one-mile scenic loop trail winds among massive boulders and offers many different photo opportunities, from broad vistas to more intimate landscape shots.
The path from the parking lot narrows as it weaves through large boulders before entering the valley, once used by cattle rustlers in the 1800s to hide stolen livestock.
The natural granite walls and rock piles that encircle Hidden Valley create a unique micro-habitat home to a wide range of plants and animals not found in other areas of the park.
It also boasts 360° views, so there's no 'wrong' time to visit and make the most of the available light at that time.
Read more: How to Find and Use Light in Landscape Photography
3. Barker Dam
Barker Dam (also known as the Big Horn Dam) is a water-storage facility constructed by cattlemen back in 1900. The dam's height was raised in 1949 by infamous Joshua Tree rancher William (Bill) F. Keys.
It's located between Queen Valley and the Wonderland of Rocks and is a gathering place for wildlife, including many types of birds and, if you're fortunate, Bighorn sheep.
Like Hidden Valley, there's parking close by, and a 1.5-mile loop trail leads through a notch in the rocks that opens up into a valley, and you then get your first view of the dam.
Typically there's not much water in the dam, so if you're looking for reflections, it's best to visit between November to February.
It's another very popular trail in Joshua Tree, so if you're visiting at the weekend, it's best to see it early morning or near sunset to escape the crowds and get the best light.
Read more: How to Use Water in Your Landscape Photos
4. Cholla Cactus Garden
The cholla cactus garden is a one-of-a-kind feature found in Joshua Tree National Park, where the upper Mojave Desert meets the lower Colorado Desert.
This short interpretive nature trail provides access into, and a view across, a concentration of cholla cacti that extends for nearly 10 acres.
Thought to be one of the cutest cacti, the fuzzy cholla cactus is nicknamed the teddy bear cactus or jumping cholla – but do not get too close.
The cactus is covered with small fine splines that easily detach from the main plant and will latch into your skin at the slightest touch, and once latched on, they're very painful to remove.
If you visit in the spring, the cholla looks even more attractive with its beautiful yellow blooms.
The best views of the cacti face east, so this is a perfect spot for sunrise, and at that time, it's likely to be deserted.
Read more: How to Photograph Deserts
5. Keys View
Keys View is a fantastic lookout point located on the Little San Bernardino Mountains' edge, with commanding views down and across the Coachella Valley.
On a clear day, you'll be able to see panoramic views of Mount San Jacinto (10,800 ft/3,290 m), San Gorgonio Mountain (11,500 ft/3,505 m).
You might also see the shimmering surface of the salt flats of the Salton Sea (which is 230 ft/70 m below sea level) off to the far left in the distance.
On an exceptionally clear day, you may see Signal Mountain in Mexico, although that has become an increasingly rare sight due to poor air quality.
At Keys View, you are standing on the edge of the North American Continental Plate, where it meets the Pacific Plate at the infamous San Andreas Fault.
This fault line stretches 700 miles/1,125 km from south to northern California.
Read more: How to Photograph Panoramas
6. Wonderland Ranch
Long before Joshua Tree was designated a national monument in 1936 by President Franklin Roosevelt (becoming a National Park in 1994), it had always attracted adventurous visitors.
Miners, lured by the prospect of finding gold within the arid desert earth, came to the area to build various homesteads, mills, and mines, many of which still stand today.
Wonderland Ranch and the nearby Wall Street Stamp Mill are two such sites.
Little is known about the family who built the now-ruined ranch, but the remaining few crumbling pink walls add an exciting pop of colour and contrast against the desert's earthy shades.
The ranch is known locally as the Ohlson House (presumably after the family who built the ranch) and Uncle Willie's Health Food Store (for no known reason).
The building was completed in 1975; however, after a fire removed the roof, it quickly fell into disrepair.
7. Ryan Ranch
Another impressive set of ruins to visit while in Joshua Tree is what is left of Ryan Ranch. Like Hidden Valley, it boasts 360° views, so there's no 'wrong' time to visit and make the most of the available light at that time.
Built by the brothers Thomas and Jep Ryan in the 1880s, this homestead was constructed to secure the water from Witch Spring at the ranch.
They piped the water some 8 miles to power the Lost Horse Mine, which they'd recently bought from Johnny Lang in 1895.
The Ryans dismantled and transported a steam-powered, ten-stamp mill from a site near the Colorado River and hauled it to Joshua Tree.
Steam engines fueled by locally felled trees were used to push the water up the 750 ft/228 m elevation gain between the ranch and the mill.
They must have got through a lot of wood, as evidenced by the sparsely vegetated hillsides in the mill's vicinity.
Between 1894 and 1931, the successful Lost Horse Mine produced more than 10,000 oz/283 kg of gold and 16,000 oz/454 kg of silver (which would have been worth about $5 million today).
Desert landscape photography tips
Here are a few top tips to harness when photographing desert landscapes.
1. Sunrise
Aim to get to your sunrise shooting location before the end of nautical twilight, i.e. when it's still dark.
This gives you time to get set up and be ready to photograph during the pre-dawn light and to enjoy the pinkish glow of the Belt of Venus before the sun rises over the horizon.
Use an app such as PhotoPills or The Photographer's Ephemeris to look up twilight and sunrise timing at your location.
As you're going to be arriving at your location in the dark, it's best to pre-plan your compositions in advance, for example, the day before your sunrise shoot.
Take some photos using your phone to try out compositions and then 'drop a pin' on your digital map (for example, Gaia GPS) so that you can retrace your steps in the dark.
Always shoot with your camera mounted on a stable tripod. This gives you the maximum latitude in terms of shutter speed that you can use while using a low ISO and your preferred aperture.
As the range of tones in your image is very likely to exceed the dynamic range of your camera (i.e. the maximum stops of light that your camera can capture in a single image), it's a good idea to bracket your exposures.
This helps make sure you've captured all the tones, from darkest to lightest, in the scene.
You can use those bracketed images in post-processing to maximize detail in both your shadows and highlights.
Read more: Bracketing & HDR – Photographing Landscapes Without Filters
2. Daytime
The daytime light can often be very harsh in Joshua Tree National Park, with a clear bluebird sky and not a cloud in sight.
This can make for very flat images with little contrast or depth.
One trick to get around this is to minimize the amount of sky that you include in your composition and to shoot in black and white.
Read more: Black and White Landscape Photography Guide
3. Late afternoon
Backlighting the grasses, cacti, and trees as the sun lowers in the sky provides a lovely warm directional light that is very flattering in landscape photography images.
To prevent your highlights from being blown out, position your camera so that the sun is blocked by a tree. This shrinks the dynamic range that you're trying to expose for and maintains detail in your subject.
If you'd like to create a sunburst effect, move your camera slightly so that you can see a tiny amount of the sun, select an aperture of about f16 or higher, and take your shot.
Read more: How to Use Backlighting in Landscape Photography
4. Sunset
Plan to arrive at your location a good hour prior to sunset to give yourself time to get set up and try out different compositions.
As per the tips for sunrise, always shoot on a stable tripod, and use exposure bracketing to cover the scene's dynamic range.
Very often, the light and colour after sunset and throughout twilight are better than that right at sunset.
Don't be in a rush to pack up as soon as the sun drops below the horizon. Stay put and wait until it's almost dark, as very often that's when the best light and colour appear.
Night sky photography in Joshua Tree
With some of the darkest nights in Southern California, Joshua Tree National Park, an IDA International Dark Sky Park, offers its visitors a great opportunity to admire the Milky Way.
If possible, only use a red light at night to allow your eyes to adjust to the very low light conditions.
Layer up as the temperature in the desert drops quickly in the evening, and bring a lightweight folding chair so you can be comfortable during the long wait while shooting a star trail or Milky Way timelapse.
For shooting star trails and the Milky Way, you'll want to use manual settings for aperture, shutter speed and ISO.
Use the largest lens aperture that you can (f/2.8 or wider is ideal). Your shutter speed will need to be around 15 to 20 seconds (or faster – depending on the camera type) to get sharp stars.
Read more: How to Get Sharp and In Focus Stars in Starscape Photos
Set ISO to 1600 initially, and experiment to find the best settings for your camera.
As per the tips for sunrise, it's best to pre-plan your compositions in advance, for example, the day before your night sky photography.
PhotoPills has an excellent Night AR (augmented reality) function that you can use during the day to plan compositions with the Milky Way superimposed on your phone screen.
Autofocus does not work for night sky photography. Before the sun sets, switch your camera to manual focus and focus on something that's a few hundred feet away from you.
When you've got your focus set, use a piece of gaffer tape on your lens focus ring to keep it fixed. This will ensure that your focus is set to infinity and will help to ensure that your stars are pin sharp.
Read more: How to Use Foreground for Better Star Photos
In conclusion
Joshua Tree National Park has profoundly impacted both my photography and me personally. It's my happy place, and I love getting off the grid and exploring and experiencing this special place.
In this guide, I've shared my love and passion for Joshua Tree National Park through my images to provide inspiration and also offer suggestions on how you can learn and improve your landscape photography.
Please remember to enjoy our wildlands and nature responsibly, follow local regulations, and adopt and practice the Nature First principles as you explore and photograph.