Autumn Photography Tips: Getting Creative
Whether you call this season autumn or fall, the leaves are starting to turn that beautiful orange we associate with this time of year in the northern hemisphere. Autumn photography provides you with great opportunities to get creative behind the camera. We've published a number of tutorials filled with autumn photography tips over the years, and this is the perfect time to publish a round-up of our favourites.
There are many different autumnal aspects that you might want to capture on camera. It could be a vast landscape capturing the changing colours in a valley, or the minute details you see in a fallen leaf. In this guide, you'll find our tutorials separated into appropriate sections to suit your style of photography.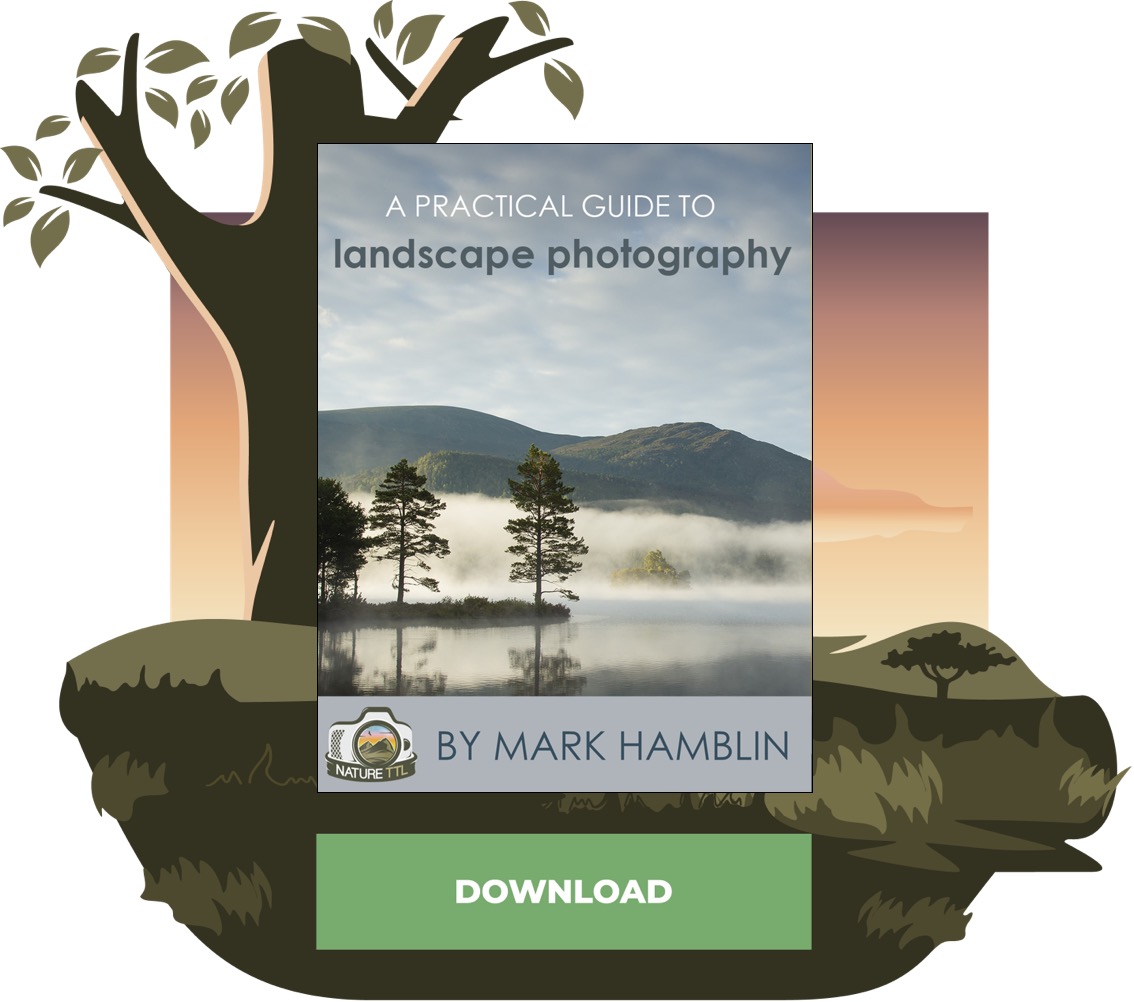 Autumn landscape photography tutorials
Let's start with the big picture. Autumn landscapes can work really well, but it's not just the colour of the trees that are a focus at this time of year. Autumn brings with it cold, misty mornings that provide an ethereal feel to a landscape photo. It's definitely worth getting up early to be in with a chance of capturing rolling mist!
This is a great place to start. Photographer Paul Howell takes you through the basics of autumn landscape photography, showing you how to find appropriate scenes and make the most of the season.
This tutorial is perfect for those looking for beginner tips, or anyone looking for a refresher on the basics of seasonal landscape photography.
Ross Hoddinott is armed with 3 highlights of the season that you should look out for. This is a great place to start if you're looking for some inspiration to get those creative juices flowing.
Autumn trees and woodlands
This is the big focus for autumn photography, of course. The trees are turning and things look really quite stunning at this time of year. Trees can be very difficult to convey properly on camera.
It's not uncommon for you to feel deflated when reviewing your photos taken in a woodland. Woodlands feel so majestic because the scene is incredibly 3D and dynamic as you move through it, with interest throughout the depth of the scene. However, conveying that in a 2D space is tricky.
Not only that, but the lighting under the canopy tends to be rather flat. That means the picture lacks contrast and can appear "dull," unless you get lucky with the light breaking through the canopy. This, of course, is best at dawn or dusk as the sun penetrates the woodland from the side.
One of my favourite articles on the website, Mark Hamblin looks at how to think outside the box with autumn photography. With the canopy thinning and the colours becoming more varied, there is ample opportunity to do something a little different.
In this piece, we cover everything from trying out a unique perspective through to slowing down your shutter speed to capture motion from the wind blowing through the branches.
Personally, I think this time of year is one of the most creative seasons for photographers. There is no excuse not to try something different, because almost everything you can do is benefitting from the beautiful colours!
It won't last long though, so make sure to read this tutorial and try it out yourself.
With 200,000 views on YouTube, this video tutorial with Ross Hoddinott takes you on a woodland shoot. This is a great opportunity to experience exactly how a landscape photographer processes the scene in front of them and takes a shot.
Autumn macro photography tips
We've looked at the big stuff, now what about the smaller details? This is the beauty of autumn – there is just something to photograph everywhere you look!
Whether its fungi or a single fallen leaf, swapping your wide-angle for a macro lens gives you a whole new world to photograph.
A very popular subject for autumn photography, mushrooms are all over woodland floors at the moment.
Mushrooms are great for introducing scale into a miniature scene. Shoot from the perspective of an ant and immediately a cluster of mushrooms can look like an alien forest!
A hybrid of outdoor and studio photography, Alan Hewitt looks at how you can take a single fallen leaf and capture all of the close-up details.
By backlighting the leaf, the individual veins and structure of the leaf becomes even more apparent thanks to the high contrast of the shot. The colours become evermore vibrant, creating a saturated image filled with bright colour.
This is great fun and a good opportunity to start experimenting with flash in nature photography.
Not feeling inspired yet? This article looks at different things that you can train your macro lens on this season.
It doesn't have to be leaves that take your focus, either. It could be a fallen fruit or nut, or even a spider's web covered in droplets on a cold autumn morning.
Move slowly through your location; take everything in. You could find yourself capturing images of something completely different than what you originally envisaged!
In conclusion
Autumn photography is something that everyone should exploit during this season. It's a relatively short window when colours and conditions are at their peak.
Plus, autumn tends to bring its fair share of bad weather, too. This can restrict your opportunity for photography, although for those willing to brave the rain there are still things to capture – you might just get a bit wet!
Have a great autumn, and share some of your photos with us in the comments!