4 Important Habits to Improve Your Nightscape Photos
If you are a pretty experienced nightscape photographer, then by now you've likely been getting really good at things like achieving a correct exposure in the dark, perfect focus on the stars, and even more advanced techniques.
Maybe, on the other hand, you've been putting off trying to improve these because you're intimidated by the whole thought of driving out into the middle of nowhere, in the middle of the night, and trying to figure things out. After all, attempting to do so would literally be the proverbial "shot in the dark"!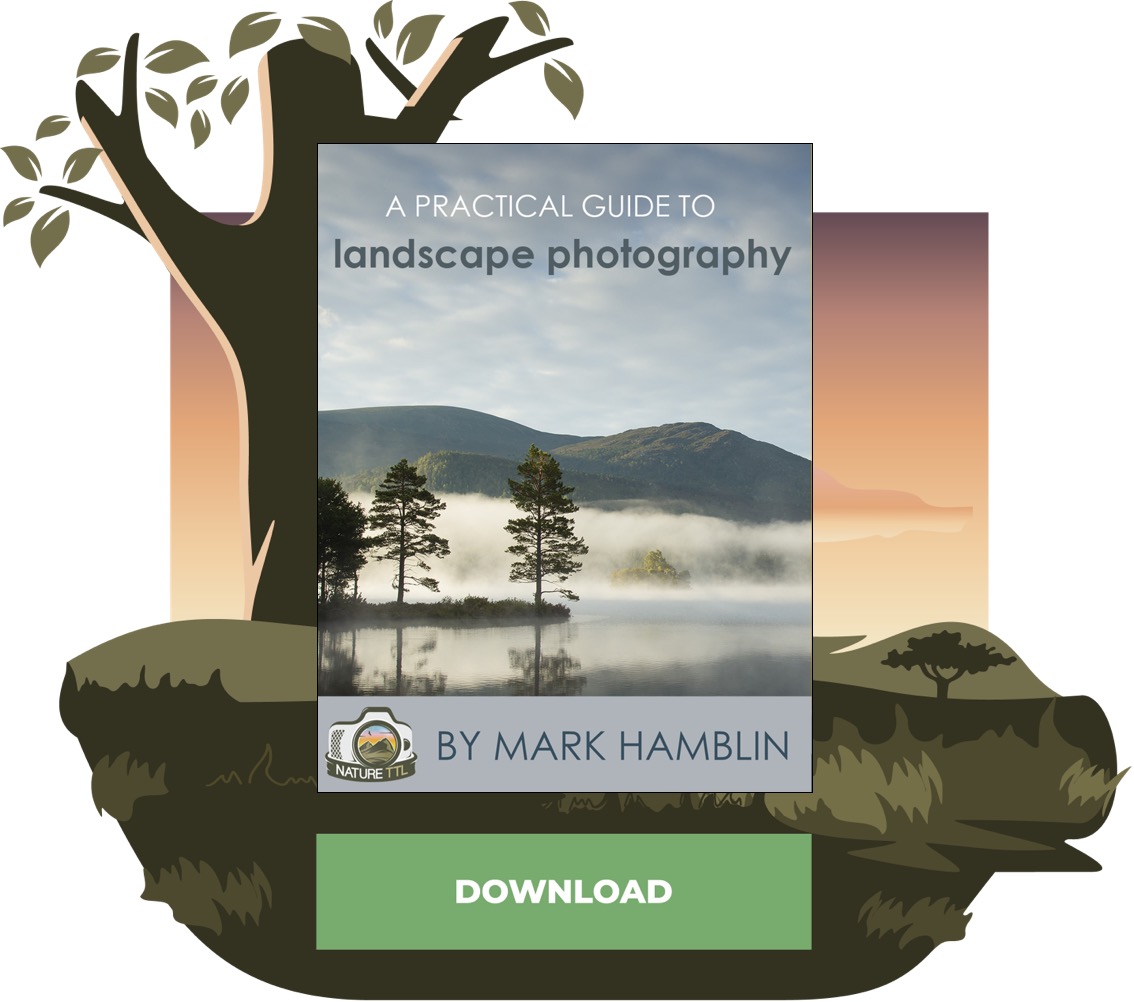 Wherever you stand, there's something else you might be forgetting – something that has nothing to do with getting sharp pictures or remembering to check your histogram. This category of tips is more related to creativity than the technical side of nightscape photography, however they're not specifically creative or visual either. The following tips are more like four good habits that just help you to have the best chance of success overall, both creatively and technically.
#1 Have a Game Plan Before You Head Out
The internet is an incredible tool, for both inspiration and information-gathering. You can discover a beautiful image on social media, and then with just a little bit of research you can acquire a wealth of information on the location such as how to get there, when is the best time to go, etc.
Now, before we continue, I must caveat that this is not an encouragement to merely chase stereotypical images that have been "shot to death" already. I believe that originality is an extremely important aspect of photography, one which unfortunately has been lacking lately thanks to social media's "copycat" phenomenon.
What I recommend photographers do is to simply have a game plan; an objective. It doesn't have to be the most popular spot on Instagram or Youtube, it need only be something more than stopping on the side of the road as soon as you get far enough away from the city lights. A telephone pole and half a tree do not make for a good composition in a nightscape image any more than they would in a daytime landscape.
Thankfully, this is the easy part – to find a place to go. The hard part is actually getting there, and actually taking the photo. But, at least with a little research before you go, you'll have a chance at coming home with an image worth sharing!
#2 Scout the Location Before Dark
It doesn't matter how much research you do on Google Earth (or Instagram or Pinterest) in advance, but if you arrive to that location in the dark and just start shooting "blindly", you will likely miss a potentially better angle or composition.
If it is a location that you have never been to before, it is especially important to get there before the sun goes down. This allows you to get the lay of the land, and think about the various potential subjects and compositions you might choose.
It also can be a serious safety concern to arrive somewhere for the very first time in the dark, especially in areas with rocky terrain, canyons, rivers, waterfalls, or basically anything that could injure or kill you if you were to merely trip and fall. (And believe me, nothing ruins your day like walking into a barbed wire fence that you didn't see in the dark!) Having a flashlight or a headlamp is a must, of course, but it still helps immensely if you've had a chance to look around during the day.
Then, once you've looked around and considered your potential nightscape compositions, you can either set your camera up right then and there and simply wait for night to fall, or if you're more experienced you can commit these notes to memory (or snap a test image) and then go photograph the sunset somewhere else for a while, and return to your nightscape composition later as the stars begin to come out.
#3 Review Your Images with an Empty Mind
Before you move on to your next potential composition or location, take a minute to clear your mind. Look around and soak in the scene one more time, relax a little bit (even if being alone outdoors in the dark gives you the creeps!)… and then take one more look at the image you just created – and try to do it with a blank, fresh mind.
You must disconnect from any excitement (or anxiety) you may be feeling at the time. Say, for example, you can see the landscape with your own eyes, illuminated by a low crescent, and the scene is breathtaking. You're going to experience the feeling of being thrilled to even be there, and that feeling can cause you to think the images on the back of your camera are much more perfect and breathtaking than they actually are. In reality, the image could really use a few small tweaks in order to be truly stunning.
Conversely, if you're feeling anxious about being all alone in the dark then you might not notice small creative or technical blunders on the back of your camera. Don't be too hasty to move on.
So, take the time you need. Relax, clear your mind, and then review your images one more time before moving off. Getting into the habit of doing this sounds like one of the most obvious tips that even many beginners wouldn't need to worry about. However, I've been photographing nightscapes for about 15 years, and I still make small mistakes that could've been avoided had I just slowed down a little bit!
#4 Collect Notes and Feedback for Your Next Adventure
The last thing you can do, either while you're back at camp for the night or at home on your computer after the adventure is over, is to "finish your homework". Make some notes for your next shooting opportunity, whether that next opportunity is to come the very next night, or the following month.
I like to categorise my notes into two different lists: creative and technical. On the one hand, it is useful to have a simple checklist on your phone, or on an actual notepad, that includes things like "check histogram, check focus, check zoom, check tripod legs, check ballhead…" On the other hand, it is also useful to have specific notes about the location itself, such as to watch this-or-that edge of the frame so you don't cut off a part of the lake / mountain / tree you want to include in your composition.
Again, this tip may seem very elementary to some photographers, especially those who have an amazing work ethic to begin with. However, all I can say is that sleep-deprivation can really take its toll during a multi-day photography adventure, if you're an avid nightscape photographer. When it's the third or fourth night in a row that you've stayed up until 3:00 or 4:00 AM, you'll definitely be glad you began these four good habits of nightscape photography!