Top 10 Landscape Photography Locations in California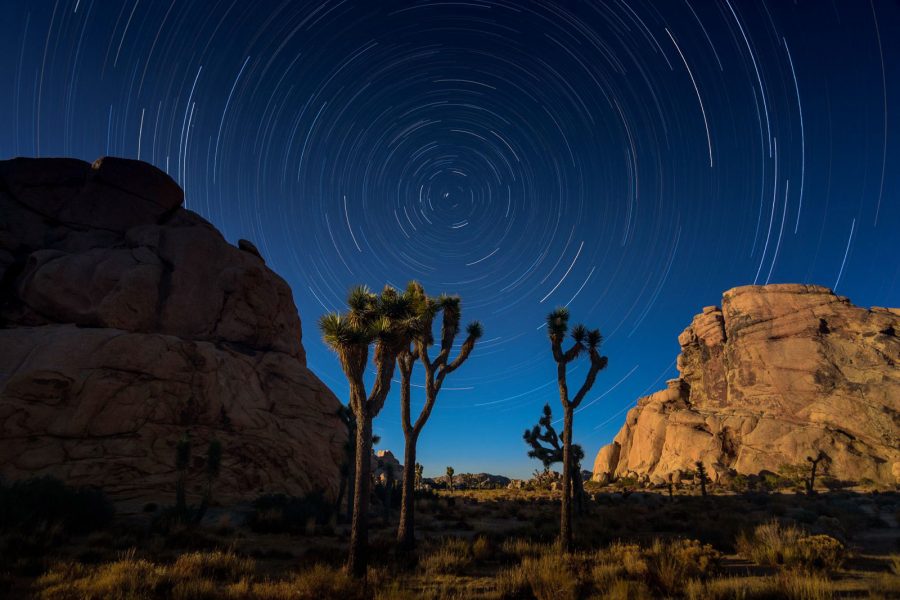 In the world of landscape photography, the State of California in the American West is one of the most iconic places in the world. Whether you're a local who calls California home, or an international traveler, you have probably put at least one trip to The Golden State on your bucket list.
To ensure that your trip is a success, I've compiled a list of the ten best California landscape photography locations, so that you can strategically plan your travels.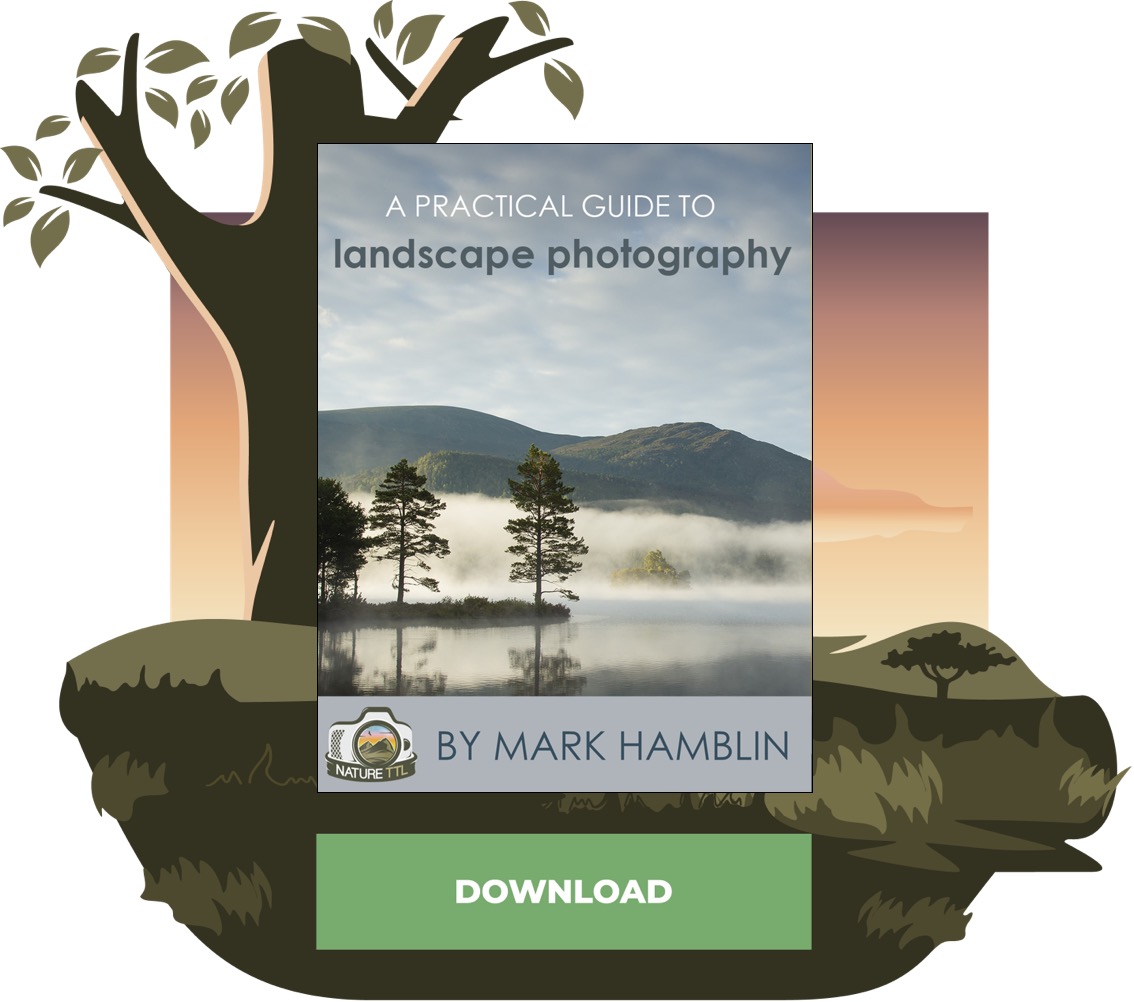 Leave No Trace
First, a word of caution to anyone who is hoping to visit any of the places on this list. Wherever you decide to go, do it respectfully and with a conservation-minded bigger picture always in view. Whether you're a California local or an international visitor, practise the Leave No Trace code of conduct.
These days, social media (including lists such as this) gives an increasing number of people inspiration to visit the outdoors. While the places on this list can certainly withstand your traffic, I feel that it is always important to remind everyone to be respectful of the places they visit. Never do anything that would cause excessive "wear and tear" to the location itself, so future generations can enjoy these places too.

Explore Beyond The Iconic Scenes
Next, a word on the "trophy images" you've probably seen from some of these places. California is home to many, many iconic shots, some of which can even be captured by the side of the road. Understandably so, too – the places are absolutely breathtaking to see with your own two eyes, and it's hard to take a bad picture sometimes.
Of course, some photographers may decide to avoid "tourist spots" altogether, either because the photos are "tired and cliche", or simply because the crowds are too much. I totally understand these feelings, and I don't blame any landscape photographer for being anti-social.
However, as a landscape photographer I strongly believe that the journey itself, and seeing a place with your own two eyes, is the most important part. Even if you don't take one single picture, or even if the picture you take is a "postcard" shot, you'll still have the memory of experiencing the place itself, which to me is priceless.

#1 Yosemite National Park
"Never heard of it!" …is NOT going to be anyone's reaction to this first pick, of course. Everybody has heard of, and seen innumerable photos of, Yosemite. It's been photographed by serious landscape photographers for many generations.
Yosemite is an enormous park, however, and there are lots of sights to see beyond the handful of iconic spots. Many of them are accessible from almost the same exact spots as the stereotypical "trophy shots", with just a little bit more effort put into a hike or a drive.
One great example is Illilouette Falls, a waterfall that can be very impressive in the spring and summer, but isn't known as well as the iconic four big waterfalls in the park. It is an easy/moderate hike from Glacier Point to the falls' viewpoint. Just be careful, please, when you are near the top of ANY waterfall- slip-and-fall accidents can cause tragic accident in an instant. No photo is worth your life!
After you visit Yosemite Valley, do yourself a huge favor and explore literally anywhere else in the Sierra Nevada within (or nearby) Yosemite National Park; it's all beautiful, and you simply can't go wrong.
Fun Fact: Yosemite Valley itself was carved by glaciers from hundred-million year-old granite.
Recommendations: Unfortunately, Yosemite National Park is a very popular international tourist destinations, so all summer long there will be traffic, tour buses, and more traffic, even during the weeks when children are out of school. I'll be blunt: it's chaos. Therefore I would absolutely recommend visiting the park in the dead of winter, and just to be safe, only in the middle of the week, if possible.
As a bonus, in my opinion Yosemite is even more beautiful with snow on the ground, even if the waterfalls have dried up or frozen. (Ansel Adams would probably agree!)
Of course, practically speaking, this may not be possible so if you must visit in the spring or summer, definitely do it on a weekday. Whenever you visit, be respectful of the place itself. Stay on marked trails, use the provided facilities, and always get the right permits for anywhere that requires one. (You need a permit to climb Half Dome, and to camp anywhere in the backcountry.)
Camera Gear: Opportunities abound for all types of compositions, from ultra-wide to telephoto, and everything in between. Unless you're doing an overnight backpacking trip into the high country, don't leave a single lens behind, bring them all! I know that many will probably favor ultra-wide or telephoto compositions,however having visited Yosemite innumerable times myself, my favorite lens these days is actually a 50mm.
#2 Sequoia National Park
Any trip to Yosemite should also include a trip to see the giant trees that grow nowhere else in the world (natively) except the Western slopes of California's Sierra Nevada. Sequoia National Park itself is about a half-day's drive south of Yosemite proper, and (hint hint) there are also numerous other small groves of giant Sequoia dotted all along the Sierra, if you get the right permission to visit them.
Fun Fact: The Giant Sequoia is one of Earth's largest living things, with General Sherman weighing as much as ~1,400 tons! (That's 15 Blue Whales.)
Visiting the main areas of Sequoia National Park will offer plenty of jaw-dropping sights, as these trees only grow in small groves here and there. You can explore quite a few different nearby places in a single day, or spend a night or two camping in the park or nearby.
Recommendations: The Sequoia groves are especially beautiful in the spring and summer when the dark red tree trunks can be contrasted against bright greens and even wildflowers, and in the month of May, Dogwood blooms. Visiting in the winter can also offer a magical experience if you are lucky enough to see snowfall among on these giant trees, although it is becoming increasingly rare.
Camera Gear: While an ultra-wide or wide-angle lens is a must, I have also had lots of fun using a telephoto lens to isolate subjects, and give a sense of scale when juxtaposing a sequoia tree next to anything else for scale.
#3 The Eastern Sierra
If you're making any sort of loop style tour of California, it should include a trip to the other side of the Sierra Nevada range, generally referred to as the Eastern Sierra. (Or, for those who like to incorrectly use the plural, "Sierras".)
Recommendations: There is a lifetime of adventures to be had in this general area, so my advice is to pace yourself. Don't try and see every sight in one trip, let alone in just one or two days. Take your time, focus on one or two places, explore them, and just soak in the beauty of those places. From stunning fall colors at the higher elevations (almost everywhere in the whole Eastern Sierra, but especially near Bishop, CA) …to the legendary Alabama Hills, there's a lot to do and see.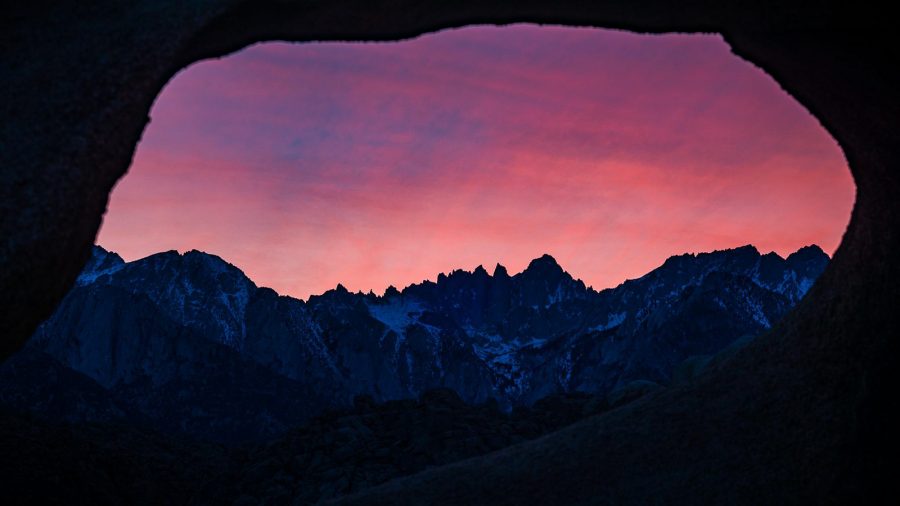 Again, don't expect to have iconic spots such as Mobius Arch all to yourself on a weekend in the summer, or even on a weekend in the spring or fall. As I have mentioned before, if you look around you'll find many other beautiful spots nearby.
Camera Gear: There are so many distant peaks that, no matter what your photographic style is, I can guarantee you'll want to have a telephoto zoom ready.
Also, I don't care how "not a morning person" you are. You absolutely must get up for sunrise. The towering peaks of Mt Whitney and so many others can catch dawn's first light like you've never seen before, even on a "boring" cloudless day it is a breathtaking experience. Shooting a timelapse is a great idea too! Of course dark skies abound for nightscapes, as well, so bring your fast wide-angle lens.
#4 Death Valley National Park
As if intentionally trying to be the exact opposite of everything else that is beautiful in California, Death Valley is an enigma- empty, barren, desolate, and often featureless, seemingly lifeless even. And yet, this national park attracts over 1 million visitors each year! Another half-day's drive away from the vicinity of the Eastern Sierra, Death Valley is a must-see for any landscape photographer who want to experience the diversity that California has to offer.
Landscape photographers themselves might be best suited to describe what it is about Death Valley that is so attractive- the scenery may often appear bleak and, well, dead at first, yet there is beauty in the desolation. There are numerous giant sand dune fields, Mesquite Dunes being accessible by paved roads and a short hike, and other dune fields requiring off-road driving and wilderness navigation skills.
Recommendations: First and foremost, be prepared! Never go anywhere in Death Valley without a map, backup GPS/navigation skills, and a few days' supply of food and water, even if you plan to stay on paved roads and never venture far from your vehicle. Summer heat is guaranteed to be absolutely unbearable; to the tune of 110°+ F. That's 43° C, folks!
Thus, visiting in the late fall, winter, and early spring is best, despite the potential for freezing cold temperatures. Cooler daytime temps and great nightscape photography opportunities make this "hot spot" (pun definitely intended) much more enjoyable.
Every few years, if consistent and substantial rain has preceded almost all fall & winter long, there may be impressive wildflower blooms in certain parts of Death Valley, appearing between January and April.
Camera Gear: Make sure you keep that telephoto zoom handy; many of the stunning sights are seen from a great distance, and compression is a powerful tool for capturing the essence of Death Valley. Depending on your personal style, a wide and normal lens will also find use.
Sunrise, Sunset, golden hour, blue hour, and twilight (or, all night long!) are the best times to shoot; spend your mid-days resting in the shade, or traveling to the next sight on your itinerary.
#5 Joshua Tree National Park
California is home to more than one type of iconic tree, in fact it has more than one national park named after a plant life!
Joshua Tree National Park is named after the Joshua Tree, of course, (Yucca brevifolia) which only grow in the Mojave Desert area of California, Arizona, Nevada, and Utah.
Joshua Tree National Park itself is home to many impressive landscape sights, combining the iconic trees with equally iconic rock formations. ("J-Tree" is very famous with rock climbers!)
Recommendations: It's the desert, and it's almost as hot as Death Valley, so go in the winter! It may be freezing on the coldest nights, but a warm fire and the right sleeping bag, jacket, and gloves can make it bearable, while the lack of crowds and the increased chance of a beautiful sunrise or sunset (due to winter weather patterns) can make it worth the trip.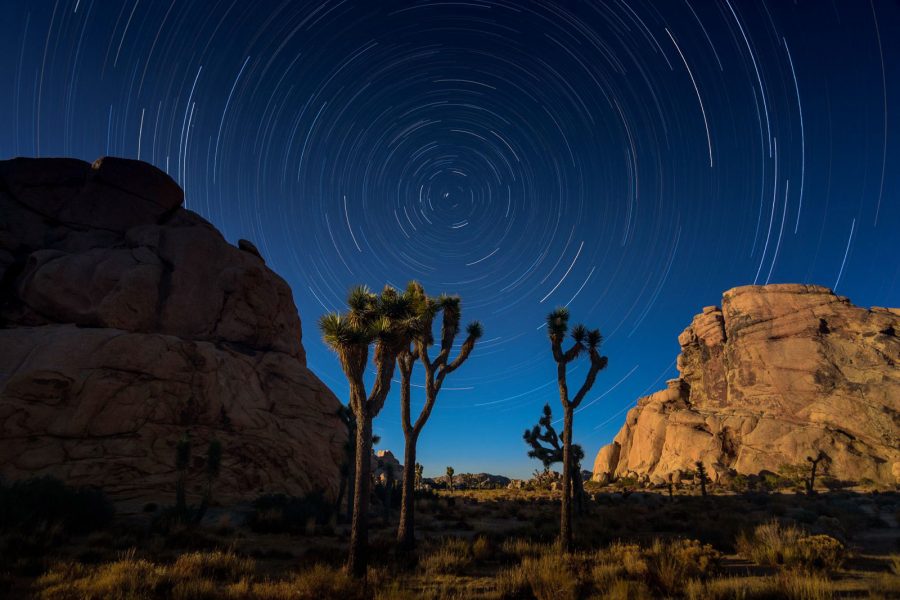 Camera Gear: Both wide, normal, and telephoto compositions abound; don't leave any lens at home! Also, in the late winter, spring, summer, and early fall you can catch the Milky Way in the night sky, so don't forget your best nightscape lens!
#6 Anza-Borrego Desert State Park
Anza-Borrego is one of the best places to see beautiful spring wildflowers, if and when they bloom in California. After any "El Nino" winter weather pattern, the wildflower blooms in Anza-Borrego are indeed legendary.
Recommendations: January through to April or May is the best time to visit, depending on the weather and what you would like to see during your visit. Wildflowers can bloom any time during a large window of opportunity. The night sky reveals the Milky Way just before dawn starting in February and March, too, although light pollution from surrounding cities has grown worse in recent years.
Camera Gear: Anza-Borrego is one of the few times when I find myself forgetting about landscape compositions, and reaching for a macro lens. That's not to say that I don't also bring my wide-angle lens and shoot those scenes too of course, at sunrise or sunset.
#7 Big Sur
Once named "the most popular drive on earth", the stretch of HWY 1 (Pacific Coast Highway) that travels along the coast just south of Monterey, CA is indeed worthy of the title. Seeing the beautiful rugged mountains meeting the crashing waves is a breathtaking sight, especially at sunset, but even if there is inclement weather it can still be a wondrous place. Just be safe on that curvy road!
Recommendations: If you live in, or are flying into, Los Angeles or San Francisco, do yourself a favor and drive at least some stretch of the California coast, even if it isn't Big Sur proper. The whole coastline from Santa Barbara to San Francisco (and north!) is stunningly beautiful, and unlike many of the other places that have been made popular through social media in recent years, Big Sur itself is a relatively undeveloped area that doesn't have many amenities or other activities besides the beautiful drive itself.
#8 Lake Tahoe
Lake Tahoe is the largest fresh water lake in the American West. As in the case of many of my other recommendations, the perfect landscape photo may not be Lake Tahoe itself.
Recommendations: Any time can be a beautiful time to visit the Tahoe area, depending on the type of landscape photography you're looking to do, and/or how adventurous the people you may be with are. In the winter, road closures, icy conditions, and vehicle tire chain restrictions may seem intimidating and not worth it, however this "winter wonderland" can offer limitless beauty, both on the shores of Lake Tahoe itself, and on any of the (open in the winter) highways in the general area.
Camera Gear: I could go for days without taking off a 24-120mm or 24-105mm lens, but your own style will of course dictate how you photograph these landscapes.
#9 Orange County Coastline
Don't let the suburban sprawl fool you, one of the most beautiful coastlines in California can be found right in my own back yard, along the Orange County coast. From Crystal Cove State Park to the various marine reserves and conservation areas nearby, the juxtaposition of cliffs, sandy beaches, and rock tidepools is far less marred by the presence of mansions on the bluff tops than you might think.
Recommendations: Any time of year can be beautiful, the more important thing is to check both tides and surf conditions before going. Low tides can be predicted for any day of the year, however surf can only be predicted a few days in advance. Be careful when shooting seascapes, always keep one eye on the waves. Also, never under any circumstance should you step in, or set your tripod feet into, an actual tidepool. Coastal areas are some of the most-threatened ecosystems in California, and all photographers should be doing their part to not just photograph these beautiful places, but do so respectfully, and, when possible, spread the word about conservation efforts.
Camera Gear: almost all of my favorite shots are probably within the range of 16-35 or a similar lens, but a macro lens and/or a telephoto lens are sometimes useful.
#10 The Lost Coast
Last but certainly not least, since we started with literally one of the most well-known and most-photographed places in the world, I'll finish this list of great California places to visit with a journey to one of the most unknown, unique places in all of California: The Lost Coast.
The Lost Coast is a stretch of Pacific coast in Northern California which does not have PCH (Pacific Coast Highway) hugging it. In fact, for approximately 50 miles of coastline, PCH traverses over the mountains (an hour inland) to HWY 101, because the coast in the area was simply too loose and unstable to safely build there.
The result is, a truly "lost" section of coast that can offer visitors a peek into what the West Coast must have felt like centuries ago, before being entirely developed in most areas.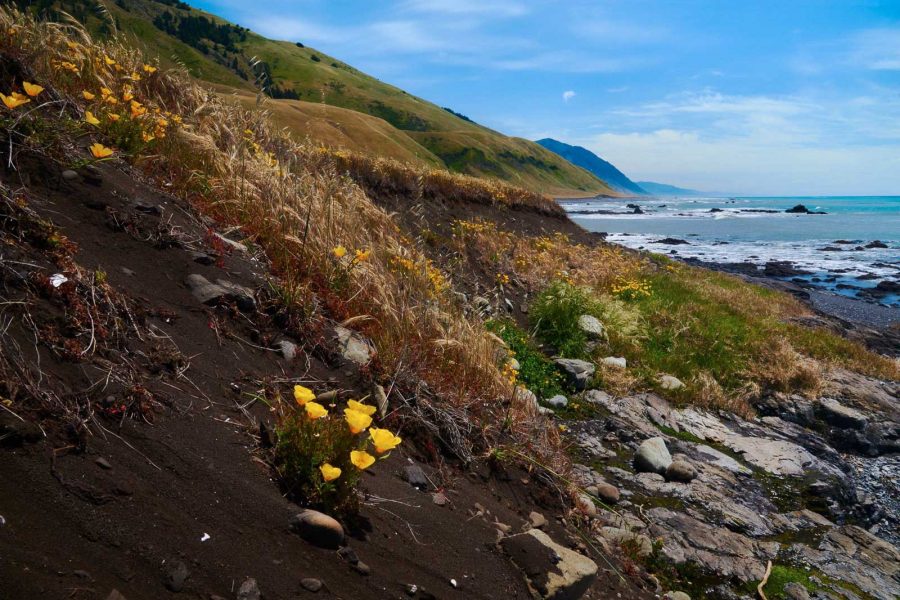 Recommendations: The Lost Coast is much further out of the way compared to any of the other places on this list, and it isn't easy to get to in general. The roads from HWY 101 to the coast are extremely curvy and slow-going, in case you are prone to car sickness. Also, there are no real facilities other than a simple campground here and there, so bring your own…everything. The best way to experience The Lost Coast is by camping overnight, for those who have the gear (including water purification, and bear canisters) and of course the experience.
Camera Gear: It depends on how you're visiting The Lost Coast; if you're on a 3-5+ night backpacking trip, you may only want to bring one kit-style lens and one lightweight camera body. However this place is so photographically diverse, you might also want an ultra-wide zoom and a telephoto zoom, and maybe even one nightscape lens such as a 14mm. (Click HERE to read our full review of 14mm lenses!)
If you're truly on a weight budget, consider a crop-sensor DSLR or mirrorless camera, especially a Fuji or an Olympus with weather sealing; The Lost Coast is known for its absolutely torrential downpours.
Conclusion
Thanks for reading! If you are curious about other landscape photography destinations, or have a suggestion about visiting California in particular, we'd love to hear from you! Please leave a comment below.