How to Plan a Photography Trip to Namibia
Namibia has quickly become renowned as one of the top landscape and wildlife photography destinations on the planet. Wildlife in Namibia is wonderfully varied. Landscapes in Namibia offer rolling desert vistas that stretch for miles with an amazing palette of colours and texture.
With over 19% of the landmass falling under the protected area specification, it is of great interest to wildlife photographers. In fact, several of the winning photographs in the coveted top wildlife photography competitions around the world were taken within Namibia.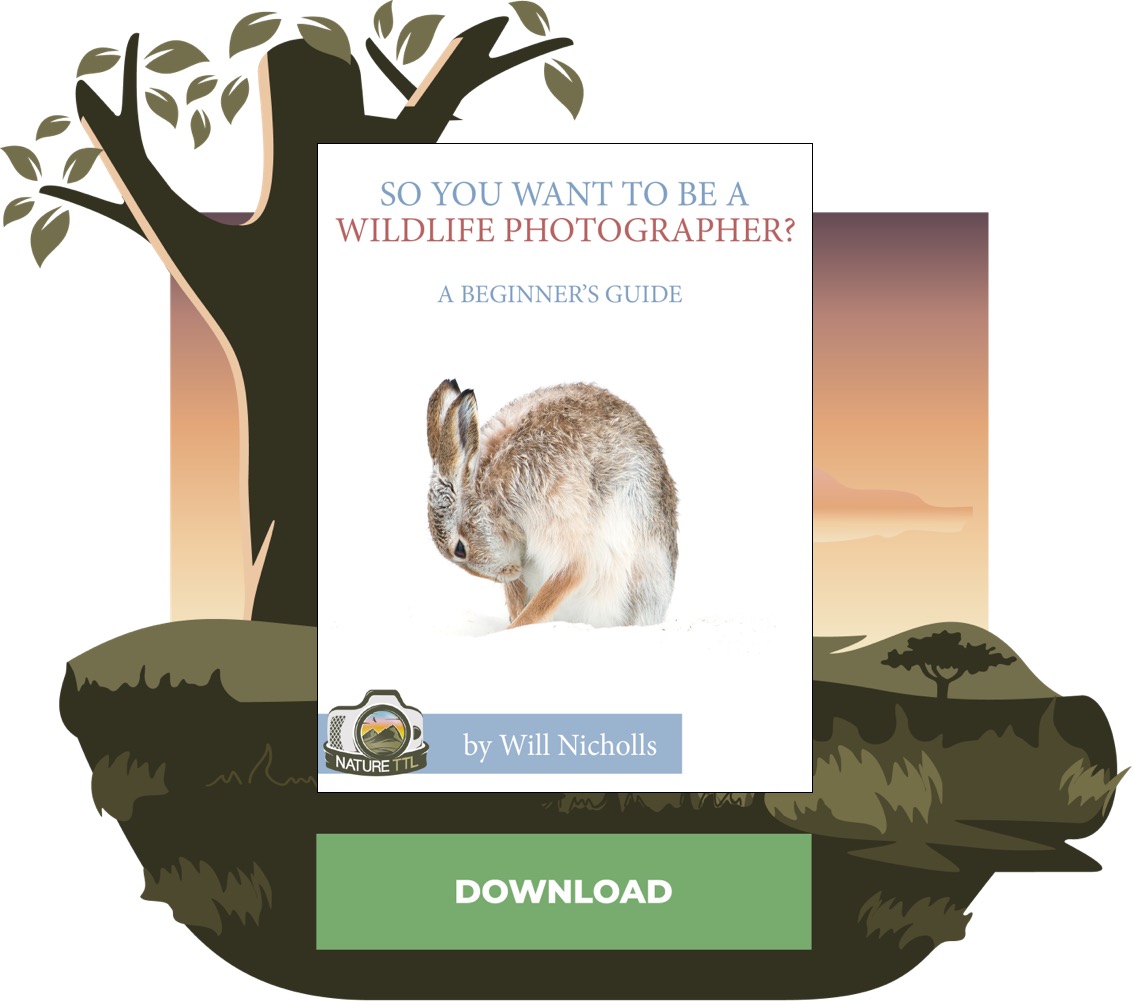 The entire coastline of Namibia is part of a National Park network, making it the only country in the world with a complete coastline under protection. The country is not only an arid and semi-arid habitat, but also offers savannah, woodlands, perennial rivers, floodplains, and Kalahari sand-veld. It also has large numbers of mammal, reptile, bird, and plant species on offer.
Besides wildlife and landscape photography opportunities, Namibia also holds many intact historical buildings and sites of interest to the travelling photographer. Old, abandoned diamond-mining towns consumed by the shifting dune sands make for an unreal photographic experience.
2500+ years old Bushman rock art and engravings adorn most of the granite and sandstone complexes through the Namib Desert. Desert-adapted wildlife like elephants, lions, and rhinos can also be found in these surreal landscapes.
Read more: 5 Best Places for a Photo Safari in Africa
Etosha National Park
The most famous of Namibia's wildlife destinations; the Etosha National Park, is made up of open Savannah, Mopane Woodland, and an ancient waterway. This saline pan, which comprises almost a third of the park, will seasonally fill with good rains and create an amazing backdrop for a multitude of animal species.
The best time to visit
The central and western areas of the park hold a density of lions, and during the dry months between June and November, patience may often be rewarded with a lion kill sequence at one of the waterholes.
The eastern parts of the park consist of more woodland-type habitats, and most visits to this end of the park deliver good leopard and cheetah sightings.
During the dry months spending time at productive waterholes can be lucrative and produce a variety of animal species present in large numbers.
If you decide to visit in the wetter months between December and May, you will need to spend a bit more time searching for animals. However, the rewards are plentiful; the park has far fewer visitors, and you can have amazing predator sightings, often with their young present, if you put in the effort.
The backgrounds in the 'green season' also make for softer images, especially when photographing birds at lower angles.
Several accommodations within and surrounding the park make visiting convenient; entrance gates open from sunrise to sunset the whole year-round.
There are also private game reserves bordering the park which provide good game viewing. Several offer eye-level bunker hides situated at waterholes, allowing for close encounters and ground-level photographic angles.
Read more: 8 Tips for Taking Creative Photos on Safari
The Skeleton Coast and Damaraland
As one of the last true intact wildernesses in Africa, the Skeleton Coast National Park is also one of the most inhospitable places for all living beings.
A landscape formed by huge forces over hundreds of millions of years, it finally settled around 80 million years ago. Since then, the Skeleton Coast has offered a lifeline to its living inhabitants in the form of a coastal fog system, the main water supply for the coastal Namib Desert.
Remember to pack your wide-angle lens for the great landscape photography opportunities offered by scenes filled with bent geology and contrasting colour!
A bonus would be finding some of the amazing desert-adapted mammals, including the infamous oryx, to help add scale to the vast expanse of this dramatic environment.
The coast is also dotted with several shipwrecks dating from the mid-15th century until the early 21st century. These wrecks offer interesting photographic opportunities, particularly using long exposure seascape techniques.
For big-game wildlife photography enthusiasts, northern Namib's dune belt often delivers epic sightings of lions, elephants, and giraffes traversing through the barren landscape.
However, as this is an extremely remote part of the country, there are minimal accommodation options, and good planning is essential in accessing this unforgiving, isolated, and sensitive area.
Read more: How to Use Water in Your Landscape Photos
Central Namib to Sossusvlei
The best time to visit Namibia for landscape photography is definitely during the rainy season. Dramatic, isolated thunderstorms with large cumulonimbus clouds create the backdrop for spectacularly colourful sunsets and sunrises.
The granite formations almost glow in the ethereal light and make for uniquely stunning landscape images.
No visit to central Namib would be complete without visiting the large granite inselberg known as the Spitzkoppe, with its weather-beaten granite arches and perfectly rounded boulders.
Namibia also offers amazing night skies, and some areas in the Namib desert have been proclaimed as dark sky reserves due to the lack of light pollution.
The coastal town of Swakopmund looks like something out of 18th-century Bavaria and has a real old-world charm to it. The Swakopmund Jetty is a popular sunset stop for local and visiting photographers.
The coastal dune belt around Swakopmund offers amazing landscape and wildlife photography opportunities. A dune tour with a local operator will give you an insight into life in the harsh Namib desert, and also gives you a chance to get close to some of the small desert-adapted species that dwell there.
I highly recommend a marine cruise from the port town of Walvis Bay if you're looking for marine life shots. These trips allow for close views of cape fur seals, great white pelicans, whales, and dolphins.
But a tour further south to Sandwich harbour is a must for any landscape photographer.
This is where the Namib Sand Sea meets the Atlantic Ocean, and it makes for spectacular landscapes. There are chances of seeing even more desert-adapted wildlife roaming the dunes; oryx antelope, springbok, common ostrich, black-backed jackal, and if you are very lucky, the elusive brown hyena.
Sossusvlei needs no introduction to landscape photographers; the main attraction in this area is Deadvlei, or "dead marsh". A white clay pan littered with well-preserved, dead camel-thorn trees (Acacia erioloba) and surrounded by some of the largest dunes on the planet.
Using the early and late afternoon light is absolutely essential to capture the rich colours and shadows.
Staying overnight inside the park allows you to access the dunes an hour earlier and an hour later than if you stayed on the periphery, where you would be limited to entering at sunrise and leaving at sunset.
Read more: How to Photograph Landscapes in the Rain
The Southern Namib and Kalahari
The Quiver Tree Forest is a large grove of Aloidendron dichotomum, a species of tree aloe. They set the scene for good astrophotography, as well as enhancing sunrise and sunset photos.
There is an accommodation facility run by the farm owners, and several fees are applicable for day and night time sessions, but the prices are well worth paying as it is a wonderful photographic experience.
Just outside the tiny port town of Luderitz, there is a ghost town by the name of Kolmanskop. It was founded due to the discovery of diamonds in the area, which spurred on a large diamond rush.
After the surface diamonds were depleted, a new diamond deposit was discovered further south, leaving the town abandoned overnight.
A century's worth of sand has taken over the buildings, creating a strange atmosphere, and making for some very unique images. The NamibRand Nature Reserve has also become a popular destination for photographers, especially during the rainy season when dramatic skies enhance landscape images.
The Kavango and Zambezi region
After travelling through most of the country and getting to these areas, it feels like stepping into a completely different world.
The Kavango and Zambezi regions are true gardens of Eden. Due to higher rainfall figures, they hold permanent river systems, floodplains, and established broadleaved and riparian woodlands. This is an area that would excite bird and wildlife photographers alike.
Water-based activities will get you close to your subjects and allow for appealing low-angle shots.
The local national parks hold several animal species not found elsewhere in the country including hippo, Nile crocodile, Cape buffalo, African wild dog, lechwe, sitatunga, sable and roan antelope, and tsessebe.
Additionally, large numbers of elephants are present during the drier months, and huge congregations of several hundred (or even thousands) can be seen wandering the floodplains.
Many bird species inhabit the waterways of this region during the summer months and offer opportunities to capture birds in flight whilst in their breeding colonies.
This region also allows for easy access to Botswana, Zambia, and Zimbabwe.
Read more: Composition in Wildlife Photography – Getting Creative
Getting to Namibia
There are direct flights from Frankfurt to Windhoek Airport, also known as Hosea Kutako International Airport, with Eurowings. Airlink South Africa flies from Cape Town and Johannesburg to Windhoek as well as Walvis Bay.
Other airlines flying from and to Windhoek now are Midwest Airlines (Egypt), British Airways, TAAG Angola, and Qatar Airways. Internal domestic flights with Fly Namibia connect Windhoek to several major areas throughout the country.
When to go to Namibia?
The best months for landscape photographers are during the rainy season from January to April when you'll have dramatic cloud cover and vivid sunsets. Bird photography is also best at this time of year as they are all in breeding plumage, and all the migrant species will be present.
If you are travelling intending to shoot wildlife, then the drier months between June-November are best, when all the animals are forced to go to waterholes. You'll have more chances of spotting the species on your lists, and waterholes can create beautiful backdrops.
What to bring?
A telephoto lens of 400mm or longer is essential for all wildlife and bird photography here. In most of the National Parks where there is wildlife present, you are not allowed to leave your vehicle and sightings might be a little off the roadside, so having that extra reach is helpful.
A 70-200mm lens is a helpful addition, especially for shooting large wildlife that may be closer than expected. This focal length also allows for more cropped landscape images and can showcase the various natural textures, like those found in dunes.
Namibia is a landscape haven and a wide-angle lens with ND filters is essential for capturing night photography, seascapes, and sunsets. A shutter release cable and tripod are integral too for most landscape scenarios, especially for night photography.
A wide-angle is useful for capturing the large congregations of wildlife in Etosha National Park.
A decent macro lens can come in handy as Namibia has a large diversity of reptiles, insects, and arachnids, so a macro lens around 100mm is a great addition for a trip to the desert.
You will need at least two spare batteries and sufficient memory. Be aware that decent dust protection and cleaning equipment is a must, especially during the drier months; constant cleaning is necessary.
Although you may find some photographic equipment available in the large towns, it will be costly to buy it in Namibia, so plan to bring all of your own. Having an extra camera body is always helpful as the elements can be harsh on equipment, and device failure is regular.
Read more: Tips for Great Safari Photos in Africa
In conclusion
As one of the most diverse nature photography locations on earth, Namibia has no shortage of inspiration for nature photographers.
It boasts some of the planet's oldest deserts, brilliant night skies, rich culture, and a myriad of specially adapted, beautiful, and highly charismatic wildlife species. With such a low population density, it also gives visitors that heady and highly sought-after 'truly wild' feeling.
Ultimately, it is impossible to see all the wild wonders that Namibia has to offer in one trip. Many visitors find themselves wanting to return over and over again; you may very well find yourself among them!