7 Best Places for Wildlife Photography in Denmark
Denmark wildlife offers many great opportunities for nature photographers to capture beautiful shots.
Even though it may not be the first destination that comes to mind for wildlife photography, beneath its modest appearance, this Scandinavian kingdom has a unique appeal and is full of surprises.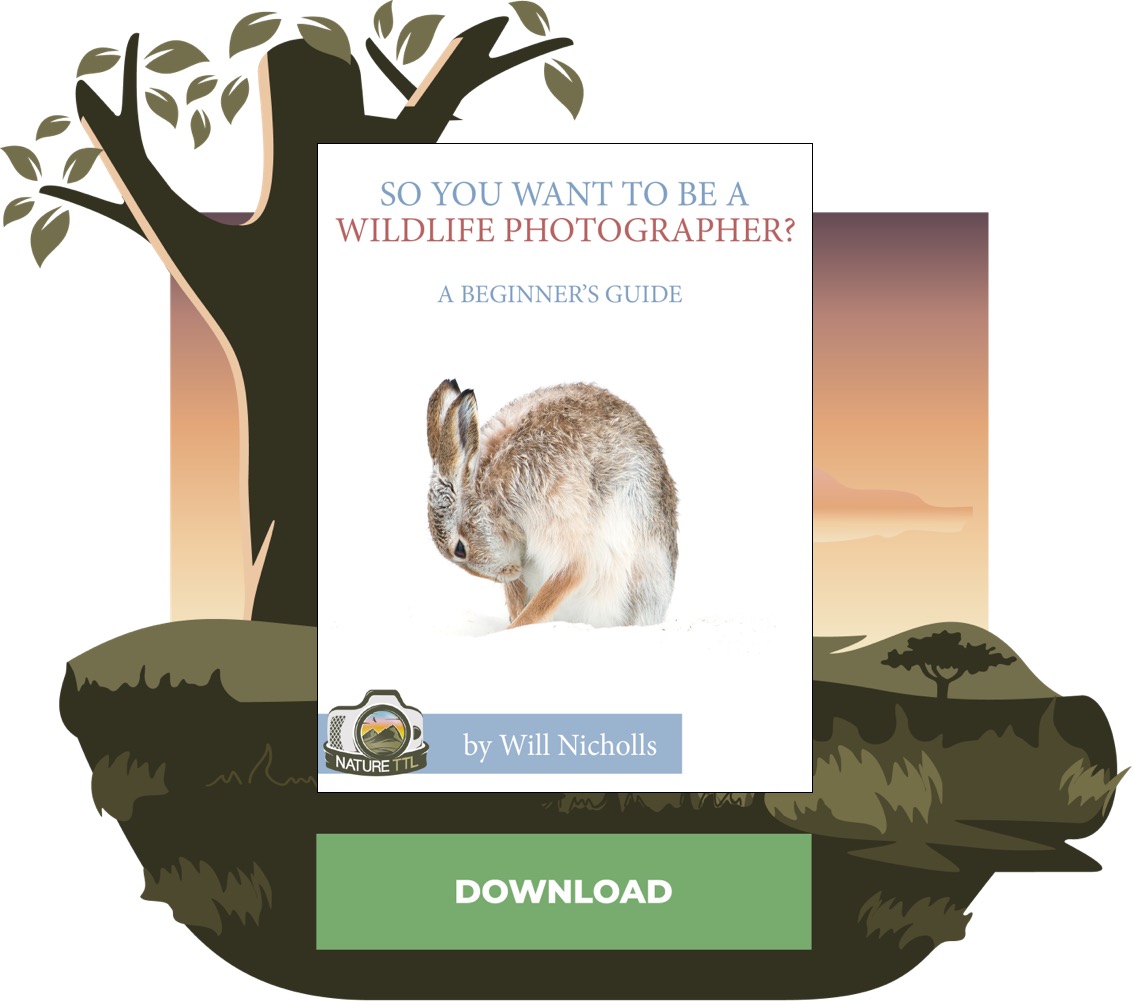 Denmark is quite a compact country, so you don't have to travel great distances to uncover hidden gems full of wildlife worthy of photographing.
The true beauty of Denmark lies not in sweeping vistas but rather in the intricate details throughout the pockets of nature around the country.
Here's my guide to seven of the best wildlife photography locations within Denmark.
1. Skagen
The northernmost point in Denmark also offers some of the best opportunities for bird migration photography.
Denmark is situated within the Baltic flyway, connecting birds from the high Arctic and northern Scandinavia to their wintering locations in mainland Europe and beyond.
This means that a significant number of birds pass through Denmark during their migration.
The best time to visit Skagen is during the spring migration, from March to June. Particularly in May, there is an impressive influx of migrating birds of prey and songbirds, with rare species being spotted almost daily at this location.
Read more: Bird Photography Tips – Shooting Bird Portraits
2. Lille Vildmose
Lille Vildmose in northeast Jutland features an impressive amount of wildlife to photograph and is home to everything from wild boar to golden eagles.
It is, in fact, the only place in Denmark where there is a possibility of photographing moose as well.
Lille Vildmose is unique because it offers the opportunity to drive around and photograph wildlife from the car. Using your car as a hide is an excellent way of photographing, as most wildlife doesn't mind the presence of the vehicle.
Additionally, Lille Vildmose is home to lots of smaller wildlife, such as otters, foxes, and bitterns.
For the best sightings and, of course, optimal light for wildlife photography, it is recommended to be there early in the morning or late in the evening.
Read more: How to Photograph Wildlife at Golden Hour
3. Vadehavet/The Wadden Sea
The Wadden Sea is one of the largest pieces of nature in Europe. It stretches from the Netherlands, through Germany, and ends in Denmark.
It is undoubtedly the most significant piece of nature in Denmark and an astonishing location for wildlife photography.
During the shorebird migration in late spring and throughout summer, millions of shorebirds stop and search for food in the seemingly endless mudflats. The concentration and variation of wildlife in this area are completely unique within Denmark.
But the Wadden Sea has its appeal in the winter months too, with thousands of sanderlings running around the shores.
The easiest place to photograph the migration is at the northernmost part of the Wadden Sea, specifically at Blåvands Huk in Western Jutland. In the middle of July, you can sit right at the water's edge and have shorebirds flying right past you.
When photographing shorebirds in Denmark, it is recommended to use the longest focal length available to you. The shorebirds of Denmark can be quite skittish and, at times, difficult to work with from a photographic perspective.
Read more: How to Photograph Flocks of Birds
4. Maribo Lakes Nature Park
Located in the southernmost part of Denmark on the island of Lolland, Maribo Lakes Nature Park encompasses four lakes: Søndersø, Røgbølle Sø, Hejrede Sø, and Nørresø.
The area is renowned for its diverse array of wildfowl, including a great number of grebes, diving ducks, terns, ospreys, and notably, the largest population of white-tailed eagles in Denmark.
The lakes offer photographic opportunities throughout the year.
During the summer, you can capture images of great crested grebes and red-crested pochards, while winter provides the chance to photograph arctic species such as the beautiful smew and staggering numbers of barnacle geese.
I recommend using a hide situated right at the edge of the lake to achieve the lowest possible perspective. This perspective also results in a clean background for your wildfowl photos.
The best time of day to visit the lakes is often in the morning before the wind picks up. This allows for capturing reflections in your photos, which adds an extra touch of beauty.
Read more: Bird Photography – 8 Common Mistakes to Avoid
5. The white cliffs of eastern Denmark
Denmark is as flat as a pancake, and any sense of elevation is rare. However, at the white cliffs of Møn and the white cliffs of Stevns in the eastern part of Denmark, the stunning white chalk cliffs rise dramatically from the sea.
These two locations are home to a population of peregrine falcons, a species that can be rare to spot elsewhere in Denmark. Listen for the sounds of peregrine falcons calling; you often hear them before you spot them.
The best photos of the falcons are taken from above, so I recommend staying on top of the cliffs instead of going down to the beach to get on eye level with the birds.
The peregrine falcon chicks usually leave their nest in the middle of June, and within the first week of taking flight, they are relatively easy to photograph.
The white cliffs of Møn also offer great opportunities for macro photography as well as landscape photography. The area is filled with rare orchids and is the only place in Denmark where you can find the beautiful large blue butterfly.
Read more: How to Harness Light in Bird Photography
6. Naturpark Amager
Naturpark Amager is situated on the outskirts of Copenhagen and consists of two areas: Amager Fælled and Kalvebod Fælled. Both areas are abundant in wildlife to capture through photography.
Naturpark Amager is located in close proximity to Denmark's capital, Copenhagen, and is easily accessible by both metro and bike.
If you're using the metro, hop off at DR Byen station to visit Amager Fælled or Vestamager station to explore Kalvebod Fælled. Once there, you can choose to either walk around the areas or bike around, as we Danes typically do.
Naturpark Amager boasts a diverse range of wildlife, including shorebirds, birds of prey, owls, and songbirds. There are also great opportunities to photograph mammals such as foxes or stoats in this location.
I recommend using a pair of binoculars to scout the area first and find a suitable spot for setting up a small pop-up hide or wearing 3D camouflage clothing. This is my preferred method for photographing wildlife in Denmark overall.
Read more: 7 Advanced Techniques to Improve Your Wildlife Photos
7. Jægersborg Dyrehave
Jægersborg Dyrehave is the best place in northern Europe for photographing deer. These old oak woods are a UNESCO World Heritage site and home to over 2,000 wild, free-roaming red deer, fallow deer, sika deer, and roe deer.
The train is by far the easiest way to reach Jægersborg Dyrehave. Klampenborg Station is located right at the edge of the park and is only a 20-minute train ride from Copenhagen Central Station.
From there, you can simply walk around the park and get close to the wildlife.
If possible, plan your visit to Jægersborg Dyrehave during the famous red deer rut in September-October. During the rut, the forest echoes with the roars of male stags fighting for territories, creating peak opportunities for action photography.
Keep in mind that even though the deer are accustomed to humans, they are still wild animals. It is important to maintain a distance and pay attention to the behavior and reactions of the deer themselves.
I recommend using a zoom lens, such as a 200-600mm, for photographing deer in Jægersborg Dyrehave. The action can take place right at the edge of the paths or further away, and a zoom lens provides great flexibility for capturing shots.
Read more: What's the Best Lens for Wildlife Photography?
In conclusion
This article only scratches the surface of what Denmark has to offer in terms of wildlife photography.
There is a lot more to see and do than it seems, and if you are willing to put in some time exploring these locations, then I am confident that you will find great subjects to photograph.