6 Best Places for Bird Photography in Africa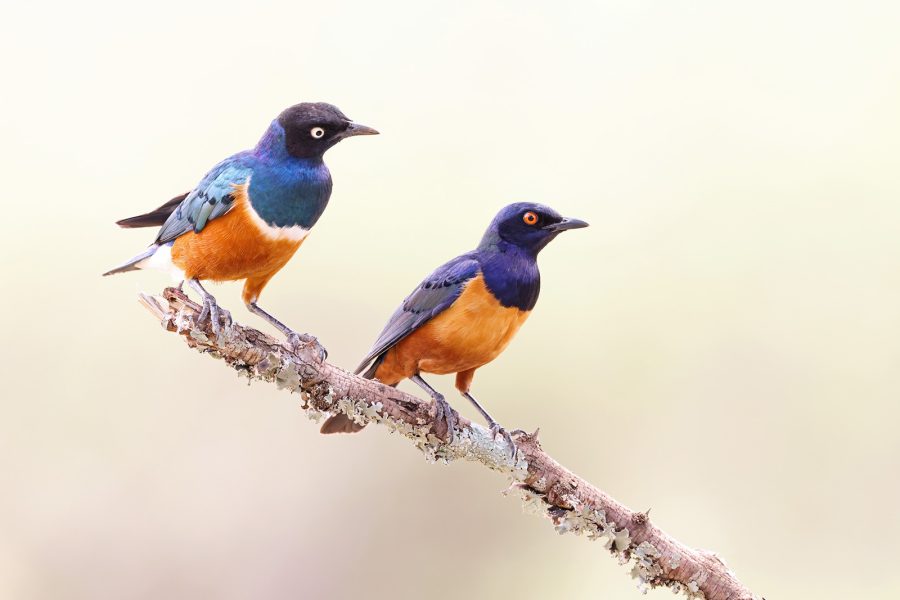 The title of this could read 'my' best places for bird photography in Africa. Depending on how you define bird photography, and what your photographic and personal preferences are, we will all have differing opinions on which places are the best.
Although I have travelled to remote places in Rwanda, Cameroon, Ethiopia, Kenya, Malawi, and Mozambique, as well as more popular places in South Africa, Botswana, Namibia, and Zimbabwe, I can't say I have seen all that Africa has to offer for bird photography.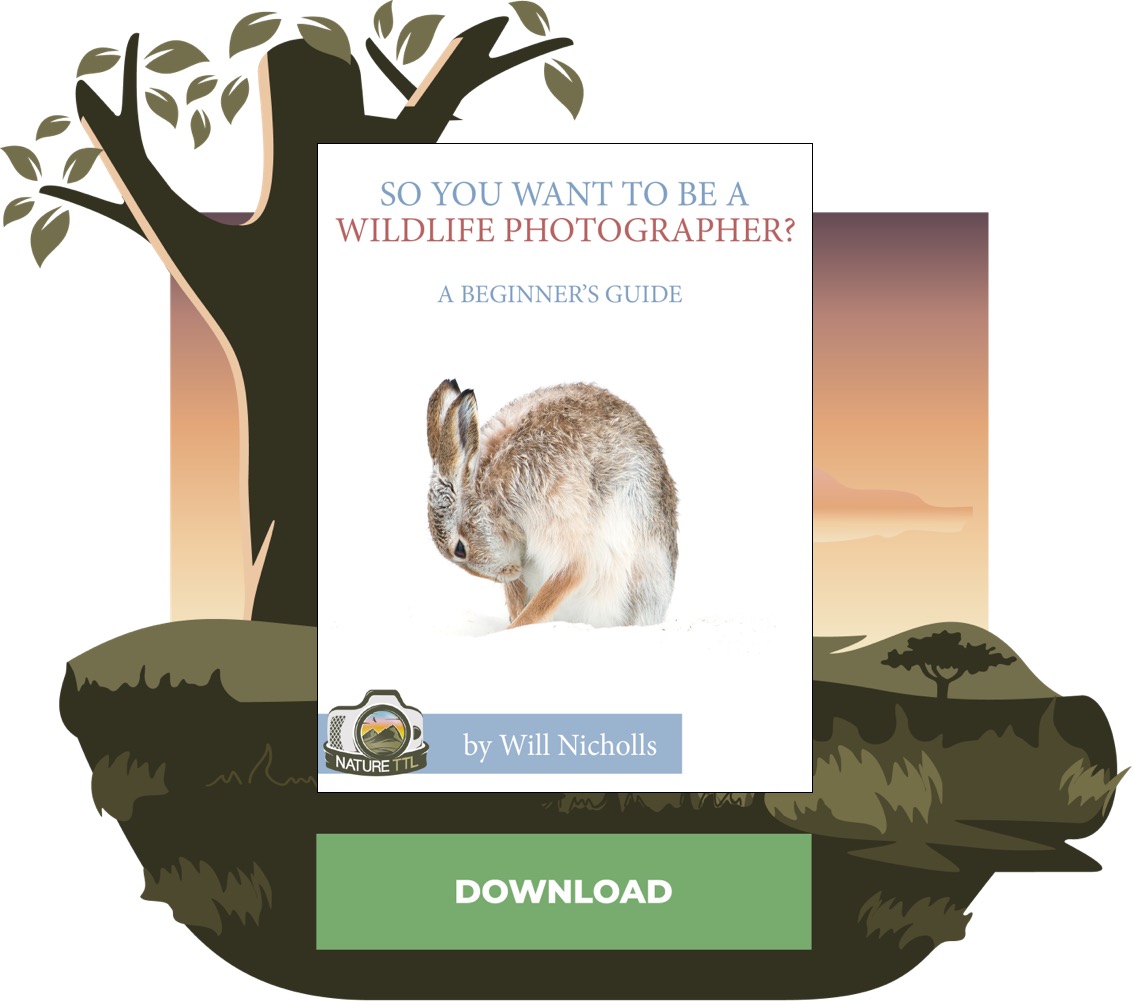 However, I sincerely hope to do so in the years ahead!
Finding a location
With these disclaimers out of the way, it might be helpful to define what I look for in a photography location.
Then I'll get to naming those that have stood out for me over the last twelve years of serious photography, and 43 years growing up alongside the African bush.
I am a sixth-generation South African who has a deep passion for the African continent and its wild places.
I learnt about weapon handling, tracking, and game management in my teens as I had the privilege to watch my father transform a run-down sheep farm in the Karoo into a thriving game farm with magnificent herds of cape eland and mountain zebra.
This upbringing has influenced my choice of photographic location, as I often look for places off the beaten track which offer adventure and a serene, wilderness experience. I also love being in areas that have Africa's big game and big cats, as this adds to the excitement.
I don't need luxury accommodation or anything fancy, although it is always a blessing when it happens. I place far more value in the people, the biodiversity, and the ethos of the lodge or park itself.
I was first a passionate birder; intrigued by the wonder of birds and wanting to capture what I was seeing so I could identify it and share it with others.
The art and creativity of photography came later, but I am still fascinated by the iconic and rare birds of Africa and the locations that are best suited for them.
As much as I enjoy bird photography in a hide or using a set-up, I want to know that there is also the possibility of taking unique, story-telling images that capture the essence of the birds and their environment.
I look for interesting and dramatic landscapes, the flexibility and freedom to pursue spontaneous projects, and the ability to be on my own and explore.
Finally, ethos is important. I love places that are passionate about people, uplift local communities, have a clear purpose for their existence, and protect and conserve biodiversity sustainably.
Read more: How to Photograph Birds in Africa
Best places for bird photography
Some obvious destinations would sit very easily in this article; the Okavango and Chobe Rivers in Botswana, the Bale Mountains in Ethiopia, and the Maasai Mara and Amboseli National Park in Kenya just to name a few.
If I put some of the obvious ones aside, these are the locations that have a special place in my heart for many of the reasons mentioned above.
1. Coutadas in Mozambique and Nyungwe Forest in Rwanda: For Adventure & Exciting Bird Species
For truly adventurous bird photographers, my top two choices are the Coutadas in Mozambique and Nyungwe Forest in Rwanda.
Although my two-week stay on the banks of the Benue River in Cameroon probably takes top prize as the most adventurous place I have been to; they offer enough adventure without being too exciting or too difficult to get to.
Nyungwe Forest
Although bird photography in the Nyungwe Forest in Rwanda is challenging and not for the faint-hearted, it offers some otherworldly landscapes, incredible birds, adventurous hikes, and sits under the banner of African Parks.
It has 16 well-maintained trails which provide access to the highest peak, Bigugu, some breathtaking waterfalls, and an array of magnificent forest patches.
There are few destinations out there with the opportunity to photograph birds that have never been photographed in the wild, and Nyungwe holds two such species; the Albertine owlet and Shelley's crimson-wing.
By visiting, you also contribute to the efforts of African Parks. This is a not-for-profit organisation, which is doing some of the most important and effective conservation work in Africa, with a heart to support and uplift local communities.
Google 'birds of Nyungwe Forest' to get you excited about this place. You will find an awe-inspiring list including the red-collared mountain babbler, bar-tailed trogon, black-faced rufous warbler, Rwenzori turaco, and Doherty's bushshrike.
Nyungwe holds 27 of the 31 Albertine Rift endemics, 322 bird species, 13 primate species, and 1068 plant species!
Top tips for visiting photographers:
Ensure you are relatively fit: expect to walk!Take a prime lens with a low f-stop
Push your ISO higher than you think as the light is deceiving
Spend time with a select number of species, as trying to maximise species number is unlikely to lead to any additions to your photography portfolio
Read more: How to Harness Light in Bird Photography
Coutadas
Coutada 11 in Mozambique needs no introduction to birders south of the Sahara.
It is undoubtedly the best place in southern Africa, if not Africa, to track down some special lowland forest and miombo woodland species.
Chestnut-fronted helmet-shrikes, east coast akalats, white-chested alethe, vanga flycatchers, speckle-throated woodpeckers, lesser seed-crackers, and plain-backed sunbirds are just some of the exciting species you may encounter.
It is also renowned as one of the best places to find the 'Holy Grail of African Birding': the African pitta.
Like Nyungwe, photography here is challenging and you need patience, time, and a camera that can deal with low light conditions.
The environment is even harsher than Nyungwe, as the temperature is far hotter, and the threat of malaria is very real.
That said, the excitement and adventure of walking through the area's magnificent forests and miombo woodlands more than makes up for its challenges.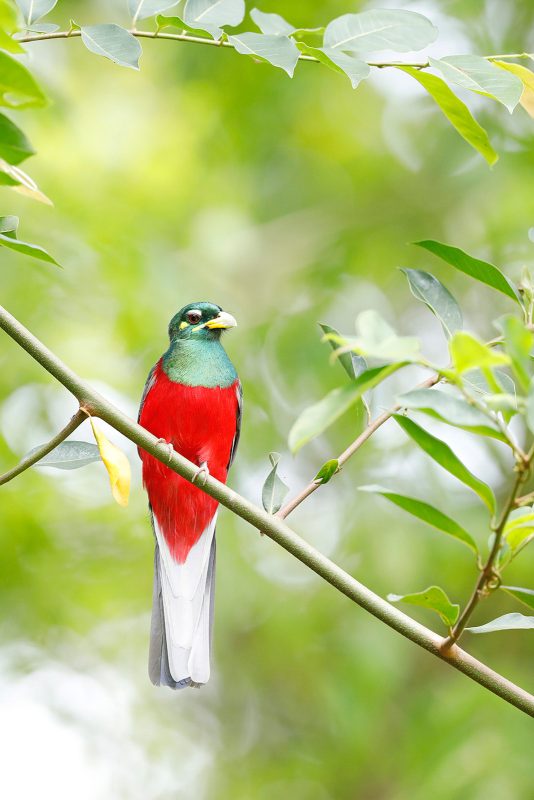 With passion and perseverance, you can walk away with photographs that few other places can deliver.
Coutada 11 is also a conservation success story. The efforts of Mark Haldane and his team to curb poaching and better the surrounding communities have borne obvious fruit.
Without these efforts, there would be no woodlands and forests and none of the iconic birds and animals to photograph.
Read more: What are the Best Lenses for Bird Photography?
2. Kruger National Park: For Big Five & the "Luvuvhu Magic"
The Pafuri region in the Kruger National Park is one of the more obvious locations, but I couldn't help but include it.
If you're looking for exceptional birding, possibly the big five/big cats, and you want to experience one of Africa's most famous game parks, then the Kruger is an obvious choice.
The southern region is better for the big five, but the northern reaches, including Punda Maria and Pafuri, are much better for birding and bird photography.
Although photography is mainly from a vehicle and there are no bird hides or lodges (to my knowledge) that offer professional set-ups for bird photography, it is still one of my favourite destinations to return to.
I also hope to influence and find willing lodge owners there in the future who want to cater for the growing demand for bird photography and create some set-ups.
The Luvuvhu river runs through the Pafuri section of Kruger and is undoubtedly the place to go as a bird photographer.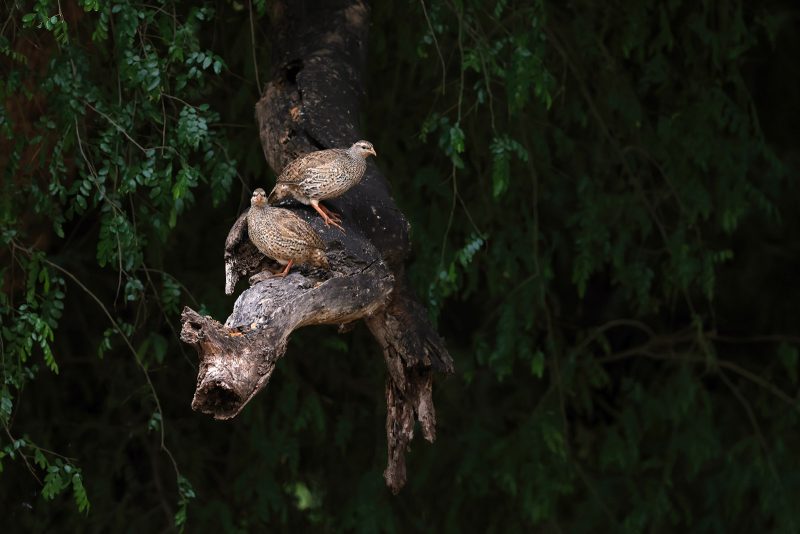 Here you can find iconic African birds such as the Pel's fishing owl, African fish eagle, ground hornbill, bateleur, saddle-billed stork, racket-tailed roller, three-banded courser, and Arnot's chat.
Insider Tip: Go spend some time at the famous Pafuri picnic spot, say hello to the fantastic man Mandla Ngomane, and kindly ask him to show you some of the amazing birds there.
There's a variety of accommodation options to select from, from high-end lodges in the Makuleke concession to brilliantly positioned camps in the Kruger itself.
3. Kgalagadi Transfrontier Park: For Birds, Big Cats & Wild Africa
When my friends ask me where they should go for the best South African wilderness experience, I don't hesitate – go to the magical Kgalagadi Transfrontier Park in South Africa (which flows over into Botswana).
It is one of my top locations for bird photography, and where Eileen and I have had some of our most memorable photography moments.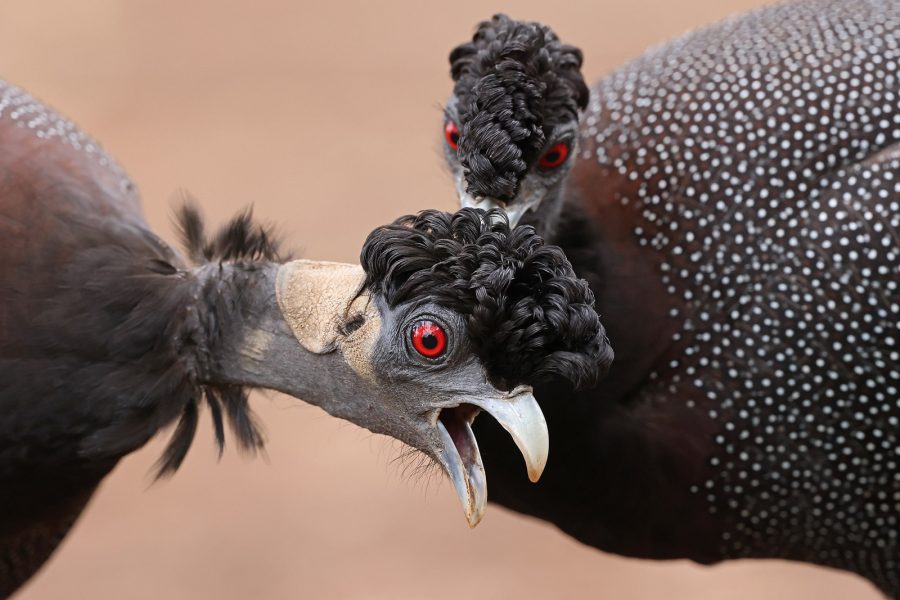 Sandgrouse pour down to the life-giving waterholes at 9 am on the dot, juvenile Lanner falcons practice hunting doves around the water's edge, secretary birds roam the rugged plains, and a feast of awesome raptors hunt along the dry river courses.
Added to the bird photography excitement is some of the best big cat action you can see anywhere in the world.
You may find cheetahs planning their next hunt on the summits of dunes; huge, black-maned lions walking past your wilderness camp at night or leopards stalking their next victim in the last rays of light.
It is an absolute spectacle as the two dry river courses that run perpendicular to one another provide a hive of avian and mammal activity.
Insider Tip: Book one of the unfenced, wilderness camps (like Groot Kolk) and try your hand at a simple set-up using water and a small branch for the birds to land on. You should have a multitude of waxbills and finches filling your lens in no time.
Read more: How to Photograph Birds in Flight
4. Namibia: For Scenery & Serenity
If you're looking for breathtaking scenery and serene, wide-open spaces then a trip to the deserts and open plains of Namibia is a must. This area is a 'tonic for the soul'!
If you are into birdscapes and creative imagery, then places like Sossusvlei and the Namib Naukluft National Park are worth putting on your bucket list.
These locations are far more focused on the art of photography than the volume of birds.
That said, there are some great species to point your lens at such as the dune lark, Ludwig's bustard, Ruppel's korhaan, double-banded and Burchell's coursers, and even the iconic common ostrich.
Insider Tips: Take a wide angle or zoom lens and look for how you can use the environment to frame the bird and tell a story. Book accommodation inside the park so that you can enjoy the best light in the best locations.
As an aside, Namibia also boasts Etosha National Park, which is Namibia's equivalent to the Kgalagadi Transfrontier Park and can offer some very similar and exciting experiences.
5. El Karama, Kenya: For Iconic Kenyan Birds & Family Fun
11 years ago, my wife's family and I went on a three-week 4 x 4 adventure across Kenya. We went north to Nanyuki, then made our way to Tsavo and onto the coast, stopping at various places along the way.
Based on this trip, I knew I had to go back to El Karama Eco Lodge in Laikipia County.
The views of Mount Kenya, the variety and iconic nature of the conservancy's birds, the lodge's passion for conservation, and the focus on families with kids were some of the many reasons for the return trip.
Having spent another three weeks there in October 2022, focused on putting together a portfolio of bird images for the lodge, I can comfortably say it is one of the best places for bird photography in Africa.
The Conservancy has recorded over 400 bird species, an excellent diversity of habitats, and breathtaking landscapes.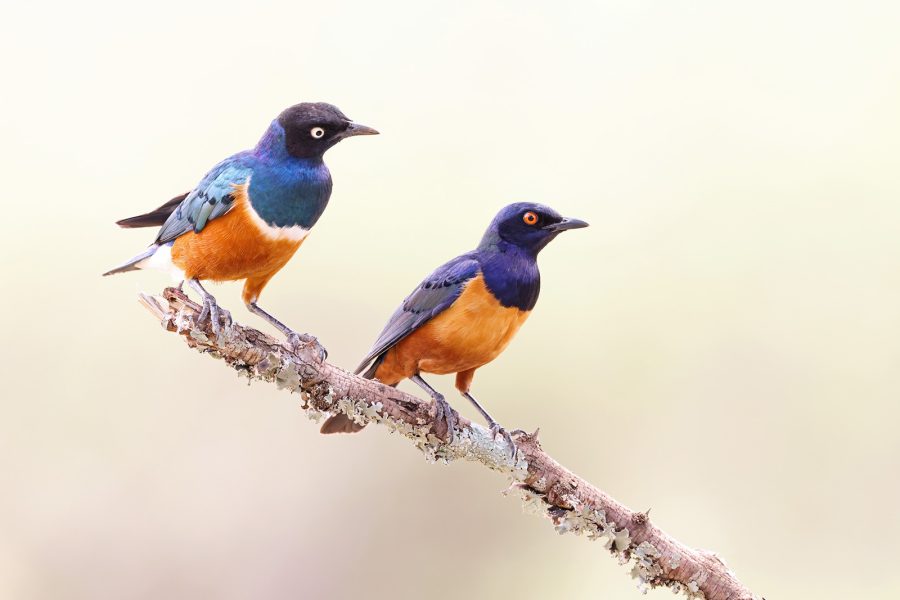 It boasts some of my favourite African birds; from the prehistoric-looking vulturine guineafowl, to displaying Kori bustards, duetting D'Arnaud's barbets, and rosy-patched bush-shrikes.
The lodge is also looking to cater more for bird photographers with purpose-built "set-ups" in the making and additional, photography-focused, training courses for their already excellent guides. Well worth a trip – or two!
6. Giant's Castle, South Africa: For Dramatic Landscapes & Indelible Memories
My final pick is a personal one, as it is the place I go to when I need to reflect and be still.
Giant's Castle, two hours from my home in Balgowan, has one of my favourite hides in Africa – the Vulture Hide. It sits on the side of a cliff and overlooks a classic Drakensberg Mountain scene.
The tranquillity and beauty of this area are enough but combined with bearded vultures soaring a few metres past you, it has to be one of the most awesome bird photography experiences out there.
The lammergeiers are joined by jackal buzzards, Cape vultures and the occasional Lanner falcon or rock kestrel, not to mention the multitudes of white-necked ravens.
If you need a break from the hide, there are also several hiking trails and a camp that is full of excellent birds and photographic opportunities.
Bush blackcaps, fairy flycatchers, Cape rock thrushes, malachite sunbirds, and Cape batises are just some of the species on offer.
I have found winter is a good time to visit the hide – my best experiences were in December when the rains had fallen, and the surrounding mountainsides were full of life and colour.
Insider Tip: Be sure to take a fixed lens (ideally 500mm and over) as well as a wide-angle and zoom lens, as portraits and birds in their environment images are all there for the taking.
In conclusion
Africa is a massive continent with unbelievable biodiversity and incredible potential for bird photography. Although mammals and cats dominate much of the photography in Africa, bird photography is increasing in its demand and importance.
As lodges see the benefit of differentiation and catering for this genre through specialised hides and set-ups, we will undoubtedly see more and more award-winning bird images come from this continent.
By providing just a few of my best places for bird photography, I hope I have piqued your interest and given you some unique options to choose from.
I hope that by driving awareness of these locations and their birds more people will visit and therefore contribute to their protection. We have so much to lose if we don't protect what we have.
Enjoy your African avian adventures!