7 Best Places for Photography in Alabama
Alabama photography is not what springs to mind for most people when thinking about this state. When most people think about Alabama, their first thought is possibly American football.
Way down on this list would be thoughts of Alabama's scenery. But Alabama has so much to offer the nature photographer, with a plethora of mountains, canyons, streams, and waterfalls just waiting to be photographed!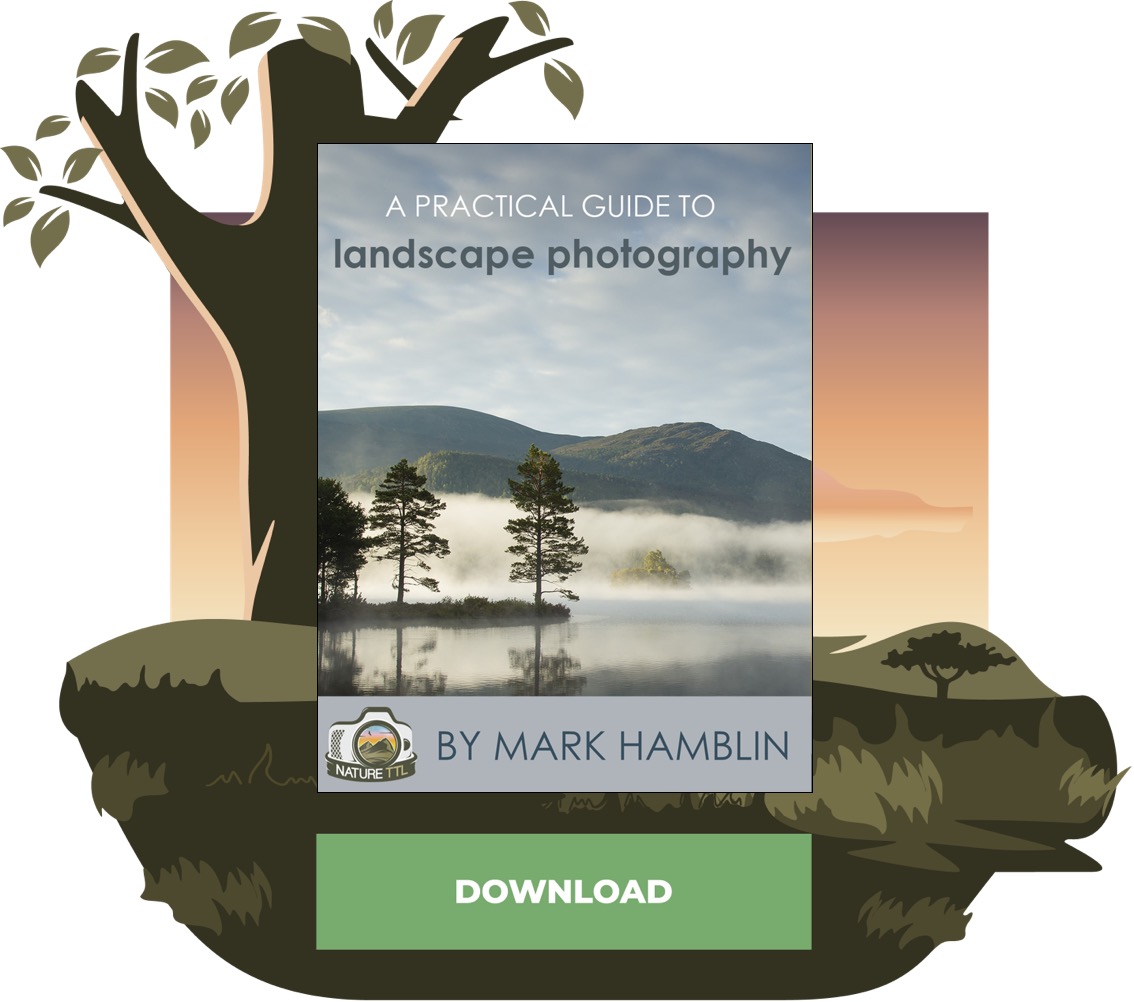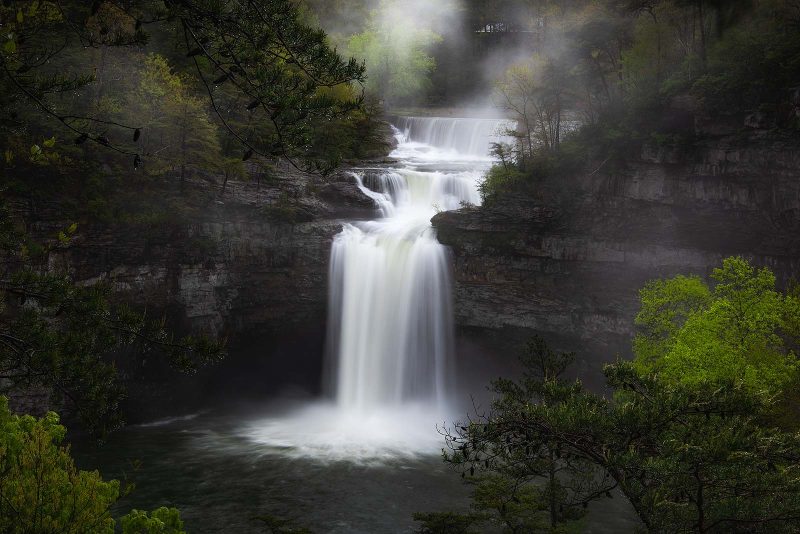 There are several places across Alabama that rival the beauty found in the major national parks across the USA, and I would like to take you on a photographic journey from north to south in this beautiful state.
1. Desoto Falls
Desoto Falls is located on the top of Lookout Mountain in northeast Alabama. Here, the west fork of the Little River plunges 104 feet to the canyon floor.
This waterfall flows all year long, but the best times to visit for photography would be between the months of December and May.
It is definitely a sunrise location, and light beams can be captured at the top of the falls given the right conditions. The waterfall has fairly easy access, and there is a parking lot above the falls with concrete steps leading down to the viewing area.
You can view Alabama's oldest hydroelectric dam just above the falls and then continue on to a narrow viewing area where you can photograph the falls from the top. Here, you will need a wide-angle lens to capture the falls.
There is another trail that you can access just down the road from the main parking area. It goes back along the canyon rim, which leads to an observation area where you can see the falls from the front.
A mid-range to telephoto lens here will allow you to capture the falls in all its majesty.
Read more: How to Create Texture in Waterfall Photos Using Photoshop
2. Little River Canyon National Preserve
Little River Canyon is one of the deepest canyons east of the Mississippi River, reaching over 600 feet deep at its deepest point. The canyon, along with the Little River, runs atop Lookout Mountain. The water is cold, clear, and clean.
The canyon begins with Little River Falls, which is over 100 feet wide and 45 feet tall. There is a parking area above the falls that will take you down to a lower viewing platform. It is an easy, paved trail.
If you want an even better perspective, you can enter the canyon further downstream and then hike upstream to reach the falls. It is a difficult hike, but the payoff is worth it. A wide-angle lens will be most beneficial at both locations.
There are several canyon overlooks as you drive down the west rim of the canyon. My favorite is Wolf Creek overlook. It is a great place for sunrise and sunset shoots.
Wide-angle, mid-range, and telephoto lenses can all be used here. The canyon displays some of the most beautiful fall colors in the national park system.
Spring is a great time to view the waterfalls, but fall is the best time to truly experience its full beauty. Continuing down the canyon, you will come to Grace High Falls, which, at over 133 feet, is the tallest waterfall in Alabama.
It is best viewed from December to May, as it is weather-dependent. Little River Canyon is a must-see location if you are visiting North Alabama!
Read more: 8 Best Lenses for Landscape Photography
3. Wheeler National Wildlife Refuge
Along the banks of the Tennessee River lies 18,000 acres of public land that is set aside to protect waterfowl, such as the endangered whooping crane, sandhill cranes, and many species of ducks.
The amount of wildlife to photograph here is astonishing. In January, you can find over 14,000 sandhill cranes across the refuge.
Wildflowers cover the meadows and lowlands during the spring and summer months.
I enjoy shooting animals from my kayak using a telephoto lens, but I also love to capture beautiful sunrises and sunsets from it as well.
Read more: 7 Advanced Techniques to Improve Your Wildlife Photos
4. William Bankhead National Forest
The true gem of Alabama is William Bankhead National Forest and the Sipsey Wilderness Area. These areas are sometimes referred to as the "Land of a Thousand Waterfalls".
This description certainly holds true between the months of December and May.
The many sandstone canyons contain waterfalls at almost every turn. Many of the waterfalls have turquoise blue pools, such as the one below Shangri-la Falls, which are created from dissolved limestone from the underlying bedrock.
There are over 181,000 acres of forest for people to explore. One of the best places to start experiencing the forest would be to go to the Sipsey River Recreation Area.
There are well-established trails that will allow you to walk up and down the Sipsey River, and are several seasonal waterfalls along the way.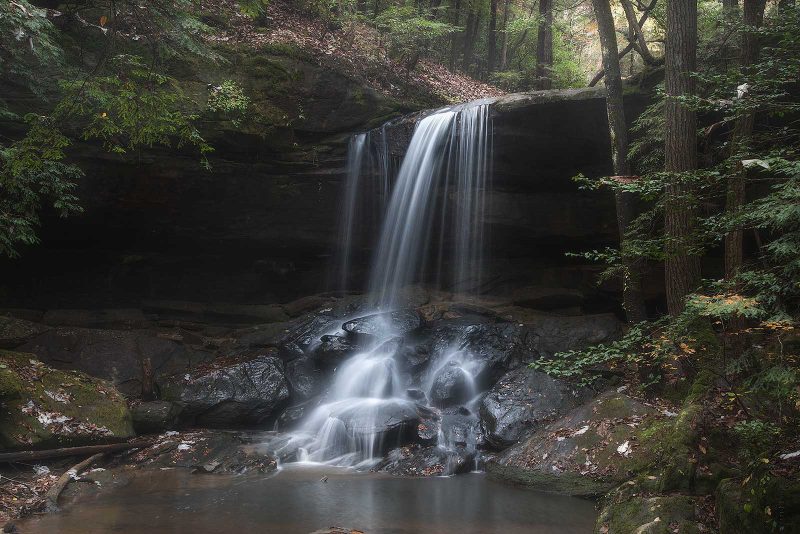 Many of the side canyons contain bigger waterfalls such as Mize Mill Falls and Turkeyfoot Falls. On the south end of the forest, you will find one of the most popular waterfalls called Caney Creek Falls. All of these are truly magical places.
Wide-angle and mid-range lenses work best in the canyons. A polarizer will also be handy to take the reflections off the leaves and to saturate colors. A tripod is also necessary for long exposures.
Read more: Long Exposure Photography – Creative Landscapes with a Slow Shutter
5. Cheaha State Park
Cheaha State Park contains Mount Cheaha, which is the highest point in the state of Alabama at 2,116 feet. It is truly a stunning place to visit and to photograph. It has the most beautiful fall colors in the state.
One of my favorite trails to hike on and photograph is the Rock Garden Trail. It leads to one of the most scenic overlooks in the park.
Not only does Cheaha State Park have many overlooks, but the mountain streams are especially photogenic.
My favorite stream to shoot is Cheaha Creek, which can be accessed by following the Chinnabee Silent Trail.
Along the trail, you have an opportunity to photograph waterfalls such as Devil's Den Falls and Cheaha Falls. The stream is incredibly beautiful with fall colors.
Wide-angle, mid-range, and telephoto lenses would all work well here, as well as a polarizer!
Read more: The Essential Filters for Landscape Photographers
6. Cahaba River National Wildlife Refuge
The Cahaba River has the longest stretch of free-flowing river in the state of Alabama. In its shoals, you will find the beautiful Cahaba lilies.
The largest concentration of them is found in an area called Hargrove Shoals, which is located near West Blocton, Alabama.
The best time to view the lilies is between Mother's Day and Father's Day. I like to go during the last week in May. Just be aware that you'll have to wade out into the Cahaba River to get to them!
The white blooms are astonishingly beautiful and make for some fantastic foreground, so it's well worth the wading.
I love to capture them in the early morning just as the sun is coming up, and it helps if you manage to catch some fog on the river as well.
A wide-angle lens is very useful in this situation. The area contains very little light pollution, so it is also a perfect place to capture the Milky Way.
Read more: Landscape Composition – Using Foreground to Create Depth
7. Bon Secour Bay Wildlife Refuge
Bon Secour Bay Wildlife Refuge contains over 7,000 acres of beaches, dunes, swamps, marshes, and pine-oak forests.
There are over 370 species of birds that visit the refuge throughout the year. Fall and spring are the best seasons to capture migratory species. Ospreys and herons are plentiful all year long.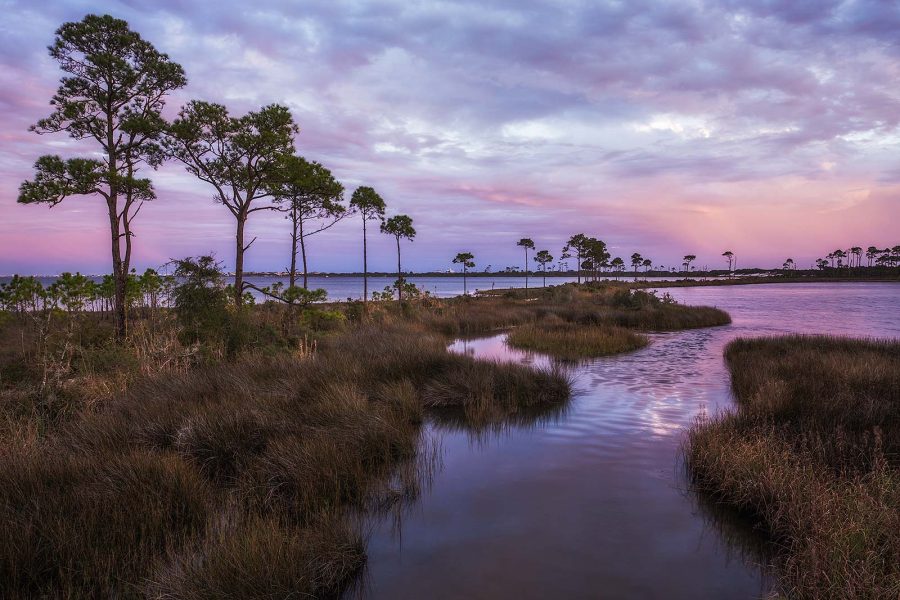 One of my favorite trails is the Gator Lake Trail. It is a 0.78-mile trail that runs along the border of the dunes and maritime forest.
It ends at an observation platform that overlooks Gator Lake and is a perfect spot to catch a nice sunset.
A wide-angle, mid-range, and telephoto lens would all work here.
Read more: How to Photograph Seascapes
In conclusion
Whether you're looking to photograph birds, mountains, canyons, waterfalls, or beaches, Alabama has much to offer the nature photographer.
One could spend a lifetime and never exhaust its natural resources. I have been exploring my state for over 25 years, and I still find new beautiful locations every year.
Make it a point to visit Alabama instead of just driving through; you won't regret it.