What's the Best Camera for Landscape Photography?
Despite what some people might think, great landscape photos can be captured on just about any camera these days. Smartphones, point-and-shoot compacts, and bridge cameras are all capable of outstanding results. However, they do lack a certain degree of functionality and versatility. For that reason, most landscape photography enthusiasts tend to invest in one of two popular systems – a digital SLR (Single Lens Reflex) or Mirrorless camera. Both systems have their pros and cons; your decision will be dictated by versatility, preference and weight. Let's take a look at some of the key things to consider, and what the best camera for landscape photography is currently.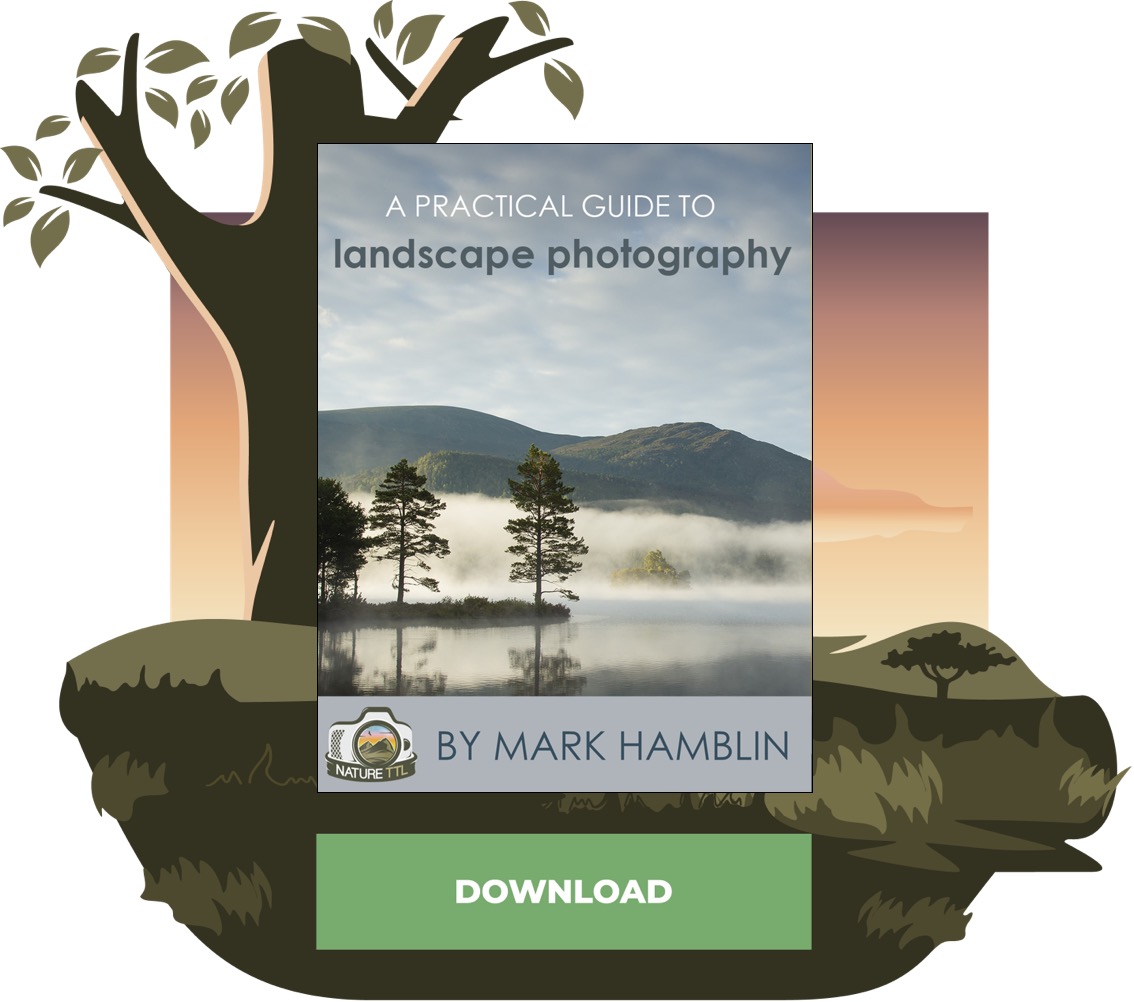 In a rush? Jump to the best cameras for landscape photos.
Unlike the best cameras for wildlife photography, landscape photographers generally do not require speed. A high frame rate, or the most sophisticated AF system, is typically of no great advantage.
If you are a landscape photographer who intends to shoot star trails, the Northern Lights or the Milky Way, higher ISO performance should be a consideration. Otherwise, you are unlikely to raise the ISO much above 400 when shooting landscape scenes, as you will normally be using a tripod and maximising image quality will be your top priority.
The features most important to landscape photographers when choosing a camera are megapixels (high-resolution cameras are capable of capturing exquisite, fine detail) and good dynamic range (for coping with high contrast scenes at dawn and dusk).
Most landscape photographers favour composing and fine-tuning their composition via LiveView, as this is another key function that should remain clear and usable even in low light situations.
Weather sealing is something else you really should consider prior to purchase. Cheaper cameras today still offer exceptionally high image quality – you don't have to remortgage the house anymore to buy a decent body. However, consumer cameras do obviously lack some of the build quality of higher-end models.
Landscape photographers spend a large amount of time battling the elements in order to capture the most dramatic light or seasonal conditions. If you want a camera that can cope with extremes and is able to deal with wet weather or sea-spray, be prepared to spend a little more to get a model that is adequately protected.
Digital SLR Cameras
Digital SLRs remain the most popular camera for landscape photography – they are versatile and offer the best ergonomics. SLRs have a mechanical mirror system and pentaprism designed to direct light from the lens to an optical viewfinder. When you trigger the shutter, the mirror assembly swings upward, the aperture narrows to the f-stop selected, and the shutter opens to allow sufficient light to pass through the lens and expose the sensor.
The whole process can take just a fraction of a second, and some models are remarkably fast, with the ability to capture 13 or 14 frames per second (fps). However, speed is not normally a key selling point for landscape photographers.
When shooting a scene, it is rare to want to shoot a long continuous burst and instead your shutter speed is often slow due to the selection of smaller apertures to generate front-to-back sharpness.
Digital SLRs are highly customisable, being compatible with a vast range of interchangeable lenses, filters and accessories. This provides them with almost endless creative potential.
Sensor Size
Digital SLRs tend to have either full-frame or cropped sensor types. This refers to the actual size of the sensor. Full-frame models employ a chip that is approximately the same size as a traditional 35mm film frame (36mm x 24mm), while cropped digital SLRs adopt a smaller sensor – typically in the region of 25.1 x 16.7mm.
The smaller size of a cropped sensor effectively multiplies the focal length of the lens. This multiplication factor can range from 1.3x to 1.6x depending on the manufacturer and chip size and needs to be applied to calculate the camera's 35mm equivalent focal length.
For example, a 24mm wide-angle effectively becomes 36mm when attached to a cropped type SLR with a 1.5x multiplication factor. To achieve the exact same wide-angle characteristics and field of view of 24mm on a crop camera, you would need to attach a 16mm lens instead.
Most camera brands have a lens range designed for cropped type SLRs, such as Canon's EF-S and Nikon's DX lens ranges.
Generally speaking, the larger the sensor, the better the image quality. Typically – though not always – full-frame sensors boast better dynamic range, cleaner shadow detail, lower noise and enhanced tonal transitions. Also, while the crop factor can be advantageous to wildlife photographers shooting subjects further away, landscape photographers wish to retain the characteristics and large field of view of traditional wide-angle lenses.
Further Reading: The Difference Between Full Frame & Crop Sensors
Mirrorless Cameras
An increasing number of landscape enthusiasts are now favouring mirrorless cameras. Fuji, Olympus, and Sony have led the mirrorless revolution, producing a range of innovative mirrorless models that rival the quality and versatility of a traditional SLR.
As the name suggests, their design discards the (arguably) outdated and bulky reflex mirror and prism mechanism – instead, light passes through the lens directly onto the sensor. This enables a lighter, more streamlined construction. Images are composed via either an electronic viewfinder (EVF) or LiveView on the rear LCD screen – or in some instances a supplementary optical viewfinder (similar to a rangefinder).
Sensor size ranges greatly depending on the model, with some mirrorless cameras boasting a smaller, micro four-thirds chip (with a 2x multiplication factor), while others models are full-frame. Mirrorless users benefit from such things as focus peaking and enhanced video capability, although battery life is typically shorter than that of an SLR camera.
While the quality of a mirrorless camera is undoubted, arguably the biggest appeal to landscape photographers is related to size and weight. Generally speaking, they are smaller and more portable – as are compatible lenses and accessories.
Weight is a big consideration for landscape enthusiasts. The best vistas are often elevated or require a lengthy walk, potentially over rough or uneven ground. The less you have to carry, the more prepared you will be to walk further and for longer in order to access the best viewpoint.
Further Reading: DSLR or Mirrorless: What's the Difference?
The Best Cameras for Landscape Photography
So, having discussed some of the features to look for in a landscape camera, below you will find a handful of options that I believe are some of the best cameras for landscape photography.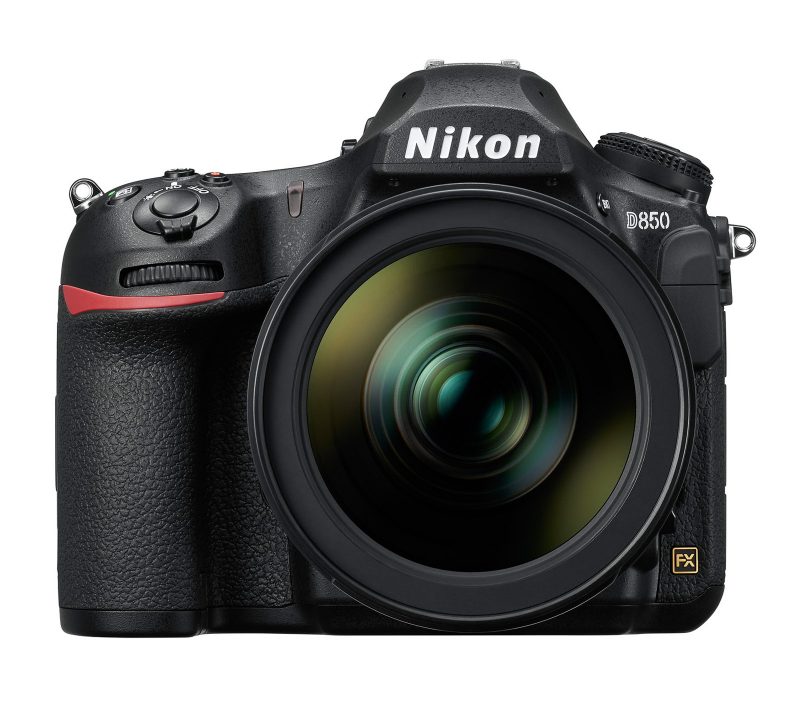 With its massive 45.7-megapixel resolution and outstanding dynamic range, the full frame D850 is hard to beat. The camera captures extraordinary detail, boasts superb high ISO performance and is sharp, silent and handles intuitively. It has a 153-point AF system, 4K Ultra HD video recording and boasts a maximum burst rate of 9fps.
It is designed with a tilting touchscreen monitor, Focus Shift shooting mode (to make it easier to focus stack) and is one of the first SLRs to offer focus peaking. It is a great all round performer – an ideal choice for photographers who enjoy shooting both landscapes and nature. And it is my choice for my very own photography. Highly recommended.
With a huge resolution of 50.6-megapixels, the Canon EOS 5DS R is currently the DSLR with the highest pixel count. A full-frame model, it is aimed primarily as a stills camera, lacking video-centric features like headphone sockets or HDMI output. This is a solid, professional camera with a price-tag to match.
It is great performer and, if speed and video aren't a priority, this is an excellent choice. Its weather sealed body will appeal to landscape photographers who intend to shoot in all conditions and climates. Its low-pass cancelation filter is designed to enhance the clarity and sharpness of results, with minimal risk of artifacts. This is a serious piece kit of kit.
Another excellent full-frame camera with a more than adequate resolution of 30.4-megapixels. The Canon 5D Mark IV also boasts 4K video capture and a fast burst rate of 7fps among its specification – this is a top performer and a very good all-round model. However, with a similar price tag as the Nikon D850, it is not generally considered to represent the best value for money.
Understandably, the Nikon D750 was a hugely popular camera and its replacement, the D780, is equally well-rounded.
It boasts a 24-megapixel full-frame sensor and 51-point AF system, 3.2inch, 2.36M-dot touchscreen monitor… and a whole host of other goodies aside.
In many ways, it shares the capabilities of the Nikon Z6. Its lower pixel count might deter some landscape enthusiasts, but its handling and duel card slots will prove appealing. Have no doubt, this is a very capable performer.
Read more: Nikon D780 Review for Wildlife Photography
If you are on a budget, but want a full-frame camera, look no further than the Canon EOS 6D Mark II.
With a 26.2-megapixel chip, improved AF system (compared to the original 6D) and articulated touch-sensitive screen, this is a good option for landscape togs. The lack of 4K video is unlikely to be a major deterrent to most photographers, but it only has one card slot and its viewfinder doesn't offer a 100% coverage.
However, its boasts good weather sealing, is compact and delivers excellent low light performance.
Costing in the region of £1000, it is a great option for Canon users looking to buy their first full-frame digital SLR, but who can't justify the big bucks on the higher-end models.
Unless you already have a foot firmly in either the Nikon or Canon camp, the Sony A7R IV is a great option. It is relatively compact, but its robust body houses a huge 60.1-megapixel chip – this is a camera that can compete with medium-format models and is squarely aimed at high-end users.
This is an innovative camera, with exceptional ability to record detail and dynamic range, fast continuous shooting and boasting a fast and advanced AF system. Meanwhile, its EVF is among the best in the business.
If the high price tag and large file size don't deter you, then this is without doubt one of the best options for landscape photographers – pro or enthusiast.
This is Nikon's first foray into the mirrorless market – and they have made quite a statement with this camera. The Nikon Z 7 shares the large 45.7MP (effective) resolution of the Nikon D850 – and is constructed with a backside-illuminated (BSI) sensor design to aid light capture. There is no anti-aliasing filter and the sensor contains 493 phase-detect AF pixels to help focusing.
The camera has a 3.2-inch tilt-angle 2.1million dot touchscreen, a burst rate of 9fps, 4K UHD video capture, a 5-axis in-camera Vibration Reduction system and Bluetooth and Wi-Fi connectivity.
It boasts an impressive 3.6-million dot EVF with 0.8x magnification, yet weighs a modest 675g. As you would expect from a Nikon, the Z 7 boasts stunning dynamic range and a wide and versatile ISO range. You can convert existing F-Mount lenses to the new, larger Z-Mount using the FTZ adapter. This is a great option for landscape photography, but it is certainly not a cheap option.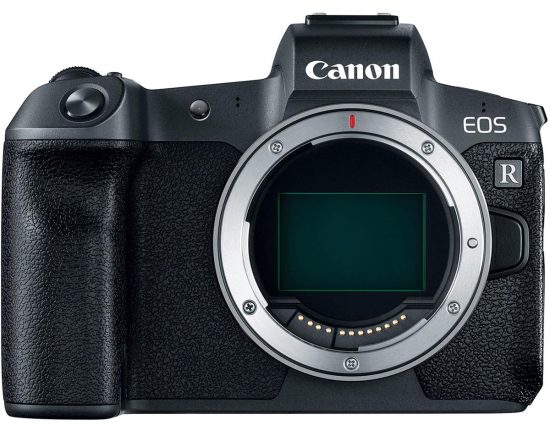 The EOS R is Canon's full-frame mirrorless option and it will appeal to existing Canon users looking to switch to a smaller, lighter mirrorless system. The camera has a 30.3-Megapixel sensor, silent shooting and is compatible with a new era of RF lenses. It has a high resolution EVF and vari-angle monitor. It boasts 4K video shooting, a burst rate of 8fps and a wide ISO range of 100-40000.
Like the Nikon Z7, the camera is designed with only one card slot, which might deter some buyers who want the added security of being able to back-up their images in-camera using a second card.
Fujifilm mirrorless cameras have become a big favourite among landscape photographers, who desire a smaller system that is easier to lug up big hills. They are fun to use, ergonomically designed, provide great image quality and – crucially – are comparably lightweight. They have great colour rendition and dynamic range. Oh, and their retro look is quite cool too!
Fujifilm's latest offering is the X-T4. This camera offers a 26.1-megapixel resolution, 15fps shooting, 4K video capture and 5-axis in-body stabilisation. It also has a bigger, longer lasting battery. However, it retains the same sensor and processor of its predecessor, the X-T3. Therefore, if budget is an issue, consider buying the older model instead and save yourself a few quid.
The S1R is Panasonic's first leap into the full-frame mirrorless market, and this camera makes quite a splash. Panasonic have launched two versions of this camera.
The S1R features a higher resolution sensor compared to the S1, making it the more obvious choice for landscape photographers. Its large, chunky body handles well, but currently the range of compatible lenses is a little limited.
With a resolution of 47.3-megapixels, 4K video, 9fps second shooting and inbuilt image stabilisation, the camera's spec is competitive. But its relatively high price tag and poor battery life makes it less appealing compared to its closest rivals.
Best Budget Landscape Photography Camera
Given its price-tag, this is a camera bursting with features. It is a cropped-type DX-Format camera with an ample resolution of 24.2-megapixels. It has a large vari-angle, touchscreen LCD, wide choice of features, and only weighs 465g. A good option when low-cost and weight are the main priorities.
Best Big Budget Camera
The Fujifilm GFX is a medium format mirrorless camera, housing a larger chip and a massive resolution of 51.4-megapixels. The larger sensor is able to capture more light and information, making it a great choice for landscapes. However, the camera is larger, doesn't handle as well as a digital SLR and currently the choice of compatible lenses is limited. Not to mention cost – this camera, with lenses, represents a big investment.
Try out your new camera: Find landscape photography workshops around the world
Best Second-hand Bargain
Who says you have to buy new? With digital cameras regularly superseded, there are a number of bargain buys to be had if you scour the second-hand market. Buy from a reputable trader who will provide a warranty and peace of mind.
Our suggested best used buy is currently the Nikon D810. This is superb camera for landscapes. With a 36.3-megapixel chip, it boosts more than enough pixels, but also has excellent dynamic range, shadow detail and low noise capabilities.
It lacks an anti-aliasing filter for optimum in-camera sharpness. Battery life and LiveView are improved, compared to its predecessors.
Shop around and you should find one in good condition for under £900 – and that is a whole lot of camera for your money!
In Conclusion
There are lots of advantages to going mirrorless, but a digital SLR still just about offers the better handling and user experience.
Providing your budget allows, opt for a full-frame camera for landscapes. The Sony A7R IV offers the most megapixels and is an excellent choice, but the Nikon D850 would be our number one choice for landscape photography, providing superb dynamic range, great image quality and performance overall for the money.
Whilst you're here, don't forget to check out the best lenses for landscape photography too.