New Sony A7R Mark 4: 61 Megapixel Full-frame Mirrorless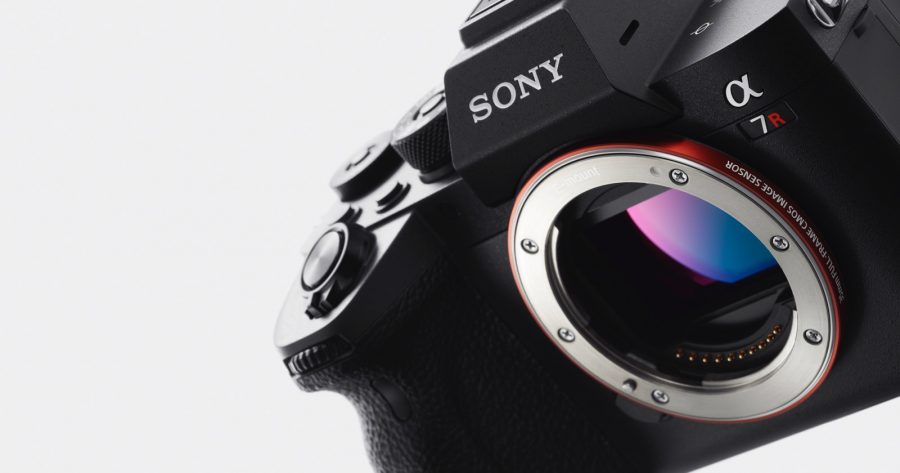 Sony has recently announced an all-new top of the range mirrorless camera: the Sony A7R IV (mark 4). The camera is set to replace the popular A7R III (mark 3), as Sony's highest resolution full-frame camera to date.
"The new Alpha 7R IV combines medium format level image quality with high-speed shooting, extremely fast focusing and a long list of upgrades to design, connectivity and usability," says Yann Salmon Legagneur, Director of Product Marketing at Sony Europe. "This will allow professional photographers, videographers and all other types of creators to capture content in ways that were simply not possible before."
The A7R IV boasts a newly developed 35mm full-frame image sensor, with a massive resolution of 61.0 megapixels – a world first. With a back-illuminated structure and specialised noise reduction, the camera will be capable of "extremely low-noise, high sensitivity performance" at all times.
This is combined with a 15-stop dynamic range even at low sensitivities, meaning you get the best range from your shadows and highlights in different lighting conditions.
Equipped with a 5-axis optical in-body image stabilisation system, which is reportedly fine-tuned to support the extremely high-resolution of the camera, will give allow you to slow your shutter speed by 5.5-stops whilst eliminating camera shake. Sony has also re-designed the shutter unit assembly, to reduce further motion blur.
The electronic viewfinder (EVF) of the Alpha 7R IV holds Sony's highest ever resolution yet at 5.76 million dots. This is roughly 1.6x the resolution of the previous A7R III. Display quality on the EVF can be switched between 'Standard' or 'High' mode, and to either 60fps or 120fps refresh rate – depending on what you're shooting.
Read more: The Difference Between Mirrorless and DSLR Cameras
When shooting, the Alpha 7R IV can capture full resolution imagery at up to 10fps, with full AF/AE tracking. This comes alongside 567 phase-detection AF points covering 74% of the image area, and 425 contrast AF points. Real-time Eye AF is also supported, locking on to both human and animal subjects.
In terms of video recording, the Sony A7R IV is capable of 4K video recording and full pixel readout, without pixel binning, in Super 35mm mode. For video focusing, a Fast Hybrid AF system and Touch Tracking are both on offer. This includes Real-time Eye AF, tracking the subject's eye whilst shooting video.
In terms of build, whilst similar to its predecessor, there are some notable updates. Upgraded moisture and dust resistance have been added, along with additional weather sealing. An improved grip has also been added, as well as a new multi-selector joystick design for better control.
Other Features
Two UHS-II compatible media slots for higher storage capacity and faster read/write speeds.
Up to 10 settings combinations that can be saved to an individual card.
An improved battery life of up to 670 still images per charge using the LCD monitor, or 530 using the EVF.
Exposure compensation dial lock button.
Interval shooting for time-lapses.
Full HD recording at up to 120fps.
Slow and Quick Motion recording.
Smartphone app connectivity for instant uploading.
Wi-Fi and wireless PC connectivity.
Superspeed USB connector.
Shipping in August 2019, the new Sony Alpha 7R IV will be priced at approximately €4000.