Nikon D850 Review: The Best Landscape & Wildlife Photography Camera?
It is Nikon's centenary year. This iconic camera brand has given photographers decades of innovation and optical excellence. Therefore, expectations for their latest digital SLR camera – the Nikon D850 – are understandably high. The rumour mill has been working overtime during the past 12 months, speculating on how Nikon would respond to Canon's ultra high resolution EOS 5DS. But Nikon users need not wait any longer for a successor to the excellent, but aging, D810. Our Nikon D850 review is here – and it looks like the camera just might become a classic!
Oh, and keep an eye out for a link to some high-resolution files you can download to fully appreciate the quality of the camera (in the ISO capabilities section).
Navigation: Specifications | First Impressions, body & handling | Resolution & ISO capabilities | Focusing | Focus shift | Video | Summary | Purchase options
Specification Highlights
There is no point running through the D850's full specification here. You can view this information on the Nikon website. Instead, I just want to highlight a few of the key, standout features, most relevant to outdoor photographers:
45.7-megapixel BSi CMOS sensor
7fps continuous shooting (which can be increased to 9fps with MB-D18 battery grip)
153-point AF system (same as the D5) linked to 180,000-pixel metering system
Continuous shooting of up to 170 frames (Raw 12-bit lossless compressed)
Battery life rated at 1840 shots with new EN-EL15a battery
UHD 4K video capture at up to 30p
3.2" tilting touchscreen 2.36million-dot LCD
Native ISO range of 64-25,600
New automated Focus Shift (stacking) function
Introduction of focus peaking
Snapbridge connectivity
Advanced time-lapse options
I'm guessing that, after reading the headliners, you will want to read my entire review of the long-awaited Nikon D850.
First impressions, body and handling
I've now had my D850 for just over a month. In all honesty, it is still too soon to produce a thorough, exhaustive review – I've simply not had the variety of subject matter to test the camera to the full. However, I've certainly used it enough to feel confident in the views I express. Call me a geek, but I just love unwrapping a new Nikon from its iconic golden box.
Any longstanding Nikon user will immediately feel at home with the D850. In the hand, it's comfortable and familiar – just like an old friend. Nikon have a tried and tested button layout, which rarely changes much – and why should it? The layout is logical, intuitive and quite simply works. They've added the autofocus joystick selector (found on the likes of the Nikon D500) to the back of the camera and also a Fn2 button to aid customisation. There are a couple of other slight button relocations – for example, the Mode and ISO buttons have swapped places. The buttons are now illuminated too, which is handy when shooting in low light.
Overall, though, it feels very similar to previous Nikons and, if you are upgrading from a Nikon D800/800e or D810, you will instantly feel at home. The camera is slightly heavier than its predecessors, but not too weighty. There is no questioning that this camera feels like a serious piece of kit. Nikon have dispensed with having an onboard pop-up flash to enhance the camera's weather sealing. Its removal has allowed them to reshape the viewfinder hump and tweak the optical viewfinder. With a 0.75x magnification factor, it is the largest found on any Nikon digital SLR and it is a big, bright and crisp – a joy to peer through. The grip is slightly reworked too to make it even more comfortable. However – as you might expect – the changes are fairly negligible. The D810 already handled superbly and 'if it ain't broke, why fix it'?
The most noticeable difference between this body and the D810 is the introduction of a touchscreen, tilting LCD. The high-resolution screen is stunning and you can now select menu options, focus, take photos, and touch and pinch (to zoom into replayed images) at just a touch of the screen. The D850 boasts the same durable, cradle-style tilting screen as we've seen previously on the likes of the D750 and D500. This is a genuinely useful feature for nature photographers, aiding in the capture of low or ground level subjects – like wild flowers, fungi and insects – and making the need of a right-angle finder redundant.
As with Nikon's other pro-spec DSLRs, the Nikon D850 has an integral eye-piece shutter to guard against light leakage, and this is particularly useful when shooting long exposure landscapes with extreme ND filters. Having a built in cover is so much better and convenient than having to mess about with the silly plastic or rubber attachments supplied with some cameras.
Resolution & ISO performance
Most of us are still seduced by megapixels, aren't we? Resolution is one of the first things we look for when buying a new camera. The 45.7-megapixel resolution (full frame files have a dimension of 8256 x 5504-pixels) of the Nikon D850 is certainly a jump from the 36.3-megapixel D810, but it still doesn't quite match the massive 50.6-megapixel resolution of the Canon EOS 5DS. In reality, though, all modern SLRs have more than enough pixels to satisfy our needs, and instead we should be focusing on their quality, not quantity. But of course, no one is complaining when you can have both! And that is what the Nikon D850 offers.
The camera has a new backside illuminated (BSi) sensor (Nikon's first BSi chip, which they also designed), which allows it to collect light more efficiently due to the photosites being positioned closer to the sensor's surface. The result? The camera is able to produce better dynamic range (the ability to capture highlights and shadows simultaneously) and lower noise levels at higher ISOs – music to the ears of any outdoor and nature photographer.
The Nikon D810 already offered outstanding dynamic range, but the D850 is better still and increasingly I'm finding less demand to use graduated ND filters in my landscape photography to balance unevenly lit scenes. Nikon have long been renowned for their great shadow detail, and it is amazing what detail you can retrieve in underexposed areas without noise obscuring fine detail. While you don't want to make a habit of underexposure, it is reassuring to know you have a camera that can handle it. For example, I recently photographed a high-contrast sunset along the Cornish coast, close to where I live. To test the camera shadow's detail, I purposely opted not to use a grad at all and instead metered for the bright sky. This, as you might expect, resulted in a dark, underexposed foreground. In Lightroom, I was quickly able to recover the shadow detail without any significant consequence to image quality.
That's impressive – and beneficial in situations where using an ND grad isn't practical, or reducing the need and hassle of having to exposure blend. Having done a couple of ISO speed comparisons, I would have few concerns about shooting at ISOs of 3200 or higher. Even so, at the upper limit of the camera's ISO range results are very usable. For a camera of this resolution to offer such good dynamic range and high ISO performance is outstanding and it gives the Nikon D850 huge, far-reaching appeal. Ultra-high-resolution digital SLRs are normally slow, compromised, and aimed at landscape and studio photographers – not this camera, though. Its ISO capabilities and speed (which we will come to later) make it appealing to photographers of all genres, but particularly nature photography.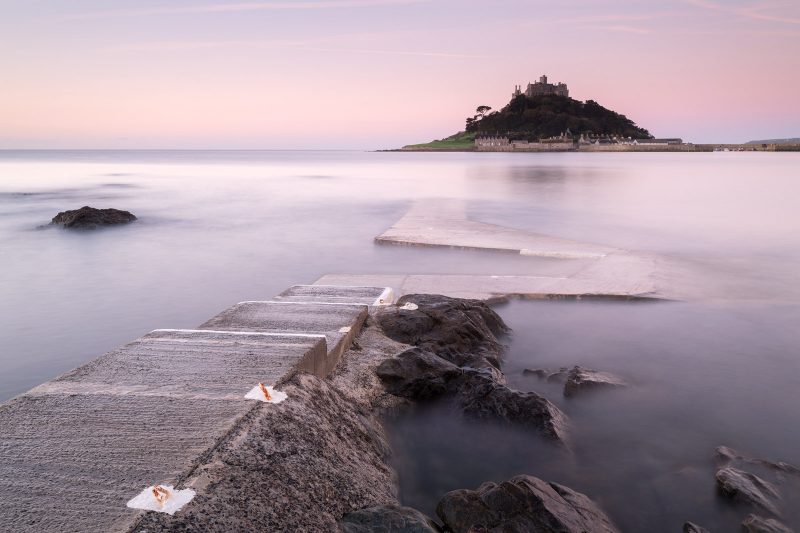 To illustrate the ISO performance and noise you can expect from the Nikon D850, here are some 100% crops of the following scene at different ISO speeds to provide a comparison (no noise reduction applied):
If you would like to view the high-resolution ISO samples, please download them here.
ISO 64
ISO 200
ISO 400
ISO 800
ISO 1600
ISO 3200
ISO 6400
ISO 12800
ISO 25600
If you would like to view the high-resolution ISO samples, please download them here.
Focusing
This is always the area I feel least qualified to assess, as most of the subjects I shoot – landscapes and close-ups – are relatively undemanding when it comes to focusing. For my close-up work I generally focus manually, whilst for scenics I will activate LiveView, select my point of focus, zoom into this point, and then use back-button focus. The Nikon D850 has inherited the Nikon D5's much celebrated 153-point AF system. This is linked to an 180,000-pixel metering system and boasts 99 cross-type AF points for almost unrivaled precision. It is an interesting move by Nikon to give the D850 parity with their flagship speed machine and maybe implies that their aim with the D850 is to produce a super camera with all-round appeal. I've not had an opportunity to put the camera's AF system properly to the test yet, but the speed in which it locks-on to subjects, and tracks their movement, appears to be excellent – even if I'm only practising by photographing my little boy playing football in the garden!
The multi-directional sub-selector joystick, placed top right above the LCD, lets you instantly and effortlessly move the AF point (or AF clusters). Opinions are universally positive about the camera's AF performance, although it appears the D5 still has the edge – a result probably related to the fact that high-resolution cameras are less forgiving when achieving critical sharpness. Here's a great comparison between the D5 and D850 for autofocus tracking:
It is worth noting that the camera boasts a frame rate to match its focusing speed. With a frame rate of up to 7 fps, the D850 is certainly not pedestrian and its speed should prove more than adequate for most subjects. With the compatible MB-D18 grip attached, the camera can achieve continuous shooting of 9 fps. The D850's upgraded buffer can cope with a continuous sequence of up to 170 frames (Raw 12-bit lossless compressed). Whilst this is something I doubt I will ever put to the test, the speed of the camera is sure to grab the attention of all fast-action junkies, like sports and bird photographers. Put simply, the D850 is capable of shifting a lot of data… and fast. In order to deliver this type of speed, Nikon have again opted for the more robust (and costly!) XQD format, and dispensed with CompactFlash storage. The camera has dual slots, with the other slot taking SD (UHS-II) storage media.
Related to focusing, Nikon have introduced focus peaking on the D850 – a feature more commonly found in mirrorless bodies. This is a first for Nikon on an SLR camera. The camera offers three peaking level options: 1 (low sensitivity), 2 (standard) and 3 (high sensitivity) and with the feature enabled the camera will outline (in red) the areas of contrast in sharp focus via LiveView when manually focusing. This can aid focus and helps photographers preview the extent of depth of field before releasing the shutter – a handy little aid, particularly for landscape photography.
On the subject of LiveView, this is a function that hasn't always been Nikon's strongpoint in the past, but the introduction of the D810 and D750 a couple of years ago changed that. The D850's LiveView is better again, providing a beautiful, clean, and detailed review. It remains good in low light and useable even with an extreme ND filter attached. You can call up a live histogram, or overlay the camera's Virtual horizon function, by pressing the Info button.
Focus Shift
I've mentioned the introduction of focus peaking, but another new trick that the D850 offers is Focus Shift Shooting. This is basically an automated focus stacking function, where you can shoot up to a sequence of 300 frames, while the camera gradually and automatically shifts the focus position from your chosen start point up to infinity. You can select the exact number of frames you require and adjust the focus step from a choice of 10 levels. The Nikon D850 conveniently places the stacked sequence in a separate folder on the card. You then need to use dedicated software – for example, Photoshop, Helicon Focus or Zerene Stacker – to create your final, stacked image. I can't wait to try this out next spring on the insects I shoot.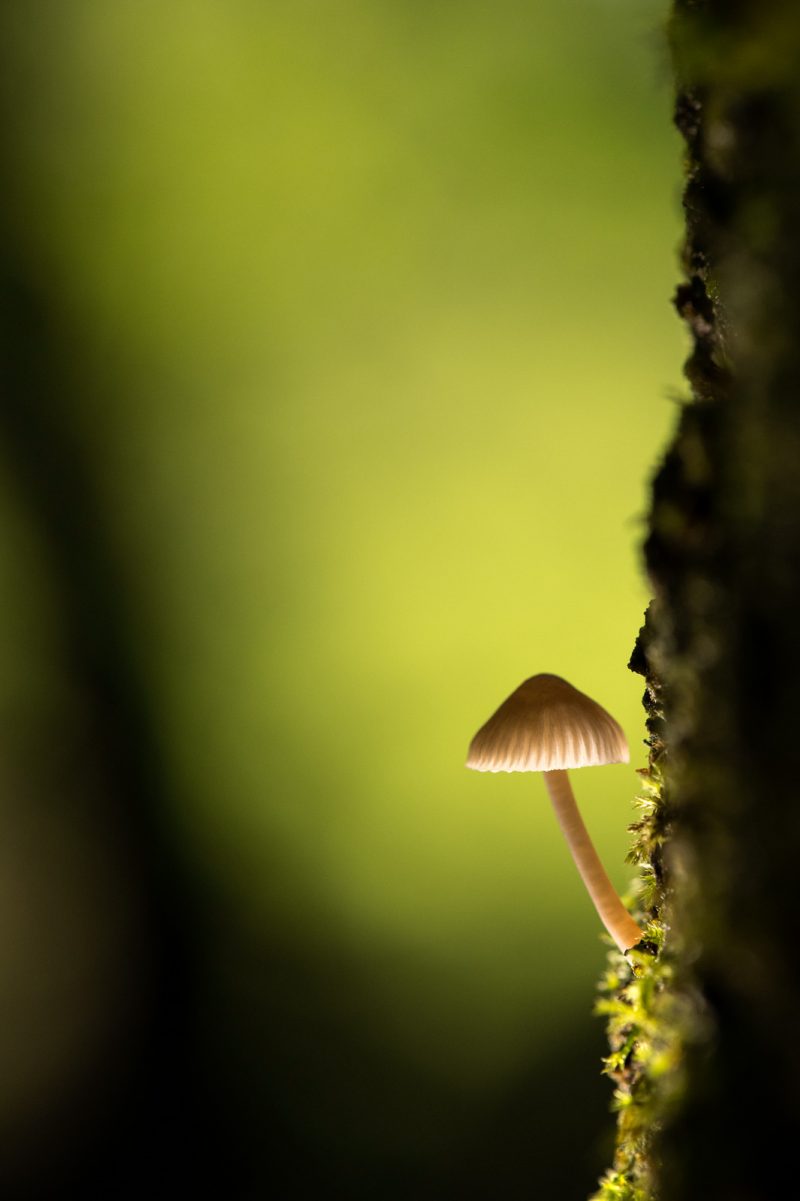 Theoretically, it should take a lot of the hassle out of creating a focus stack and this new feature is bound to appeal to close-up photographers everywhere. Stacking can be appropriate for landscapes too, particularly when including close-by foreground interest where the selection of a small aperture will not suffice in the pursuit of front-to-back sharpness.
Video
When it comes to video capture, I'm definitely out of my depth – I'm very much a stills photographer. The camera boasts 4K UHD video capture at up to 30p (from full sensor width) and 1080 video at up to 120p, but I'm really not qualified to offer any qualified opinion on the video capabilities of the D850.
Summary
I bought a Nikon D500 last year to compliment my D810. My reasoning? Well, both cameras have contrasting qualities, with the speed and performance of the D500 complimenting the resolution and image quality of my existing D810. However, my old D810 has already made way for a D850 and I will soon be selling my D500 and replacing it with a second, back-up D850. Why? Well, quite simply, the D850 does everything I need.
Image quality is outstandingly good. The quality, detail and colour rendition that this camera produces is both authentic and superb – you need to view files at 100% on a big screen to fully appreciate them. It has a sensor capable of competing with medium format cameras, like Fujifilm's GFX, while retaining the handling, versatility and convenience of a SLR.
It is a camera offering photographers a unique blend of resolving power, speed and performance, capable of adapting to almost any subject or situation. It is brimming with useful and innovative features. Don't mistake the D850 as simply a replacement for the D810, but consider it to be a completely new beast, with upgrades almost across the board. On the evidence so far, I'm struggling to find much to fault. If I sound impressed, it is because I am. The D850 raises the bar and promises to be a benchmark model for years to come.
Purchasing options
The Nikon D850 is available for £3499 ($3,296) from the following trusted retailers. Please consider buying via one of our links (at no extra expense to yourself) to support Nature TTL:
Summary
Reviewer
Review Date
Reviewed Item
Author Rating





Product Name