The Best Focal Length for Landscape Photos
Have you ever wondered what the best focal length for landscape photography is? Or, have you wanted to know which is the best lens for landscape photography?
Learn whether to use a wide-angle, mid-range, or telephoto lens to capture great landscape shots. Each type of lens produces different results, and each has its place in your camera bag.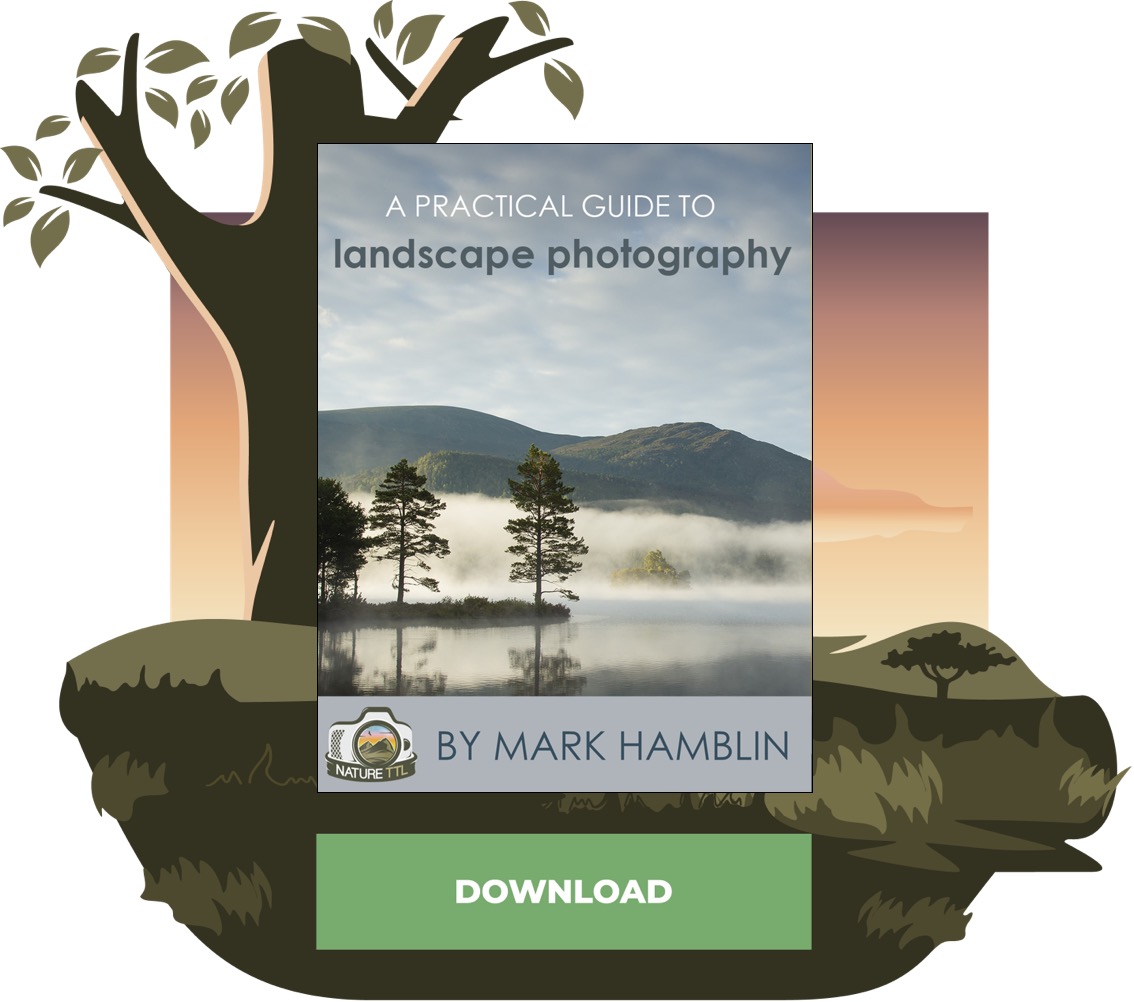 Whilst out on Dartmoor, a windswept landscape with moorland covered in granite outcrops in England, I took the time to review and explain the different focal lengths and lenses needed for landscape photography.
Landscape photographers should have a versatile range of lenses with them whenever they go out on a shoot, and this should include three main types of bodies, discussed in further detail below: wide-angle lenses, standard lenses, and telephoto lenses.
Read more: The Best Lenses for Landscape Photography
Wide-angle lenses
Wide-angle lenses are the mainstay for most landscape photographers.
With a lot of big, sweeping landscapes you're going to want to capture a big vista and have foreground interest, or perhaps you will want to include leading lines, and the best lens to capture that with is a wide-angle.
I use the 14 to 30mm lens, as it gives a versatile range and a great perspective for a variety of landscapes. Somewhere like Dartmoor is the perfect landscape type to use a wide-angle lens; there's so much to capture there! Using a wide-angle lens allows me to use objects in the foreground to create depth and gives images a real three-dimensional feel.
This couldn't be achieved with a longer focal length or a telephoto lens.
I probably use wide-angle lenses in 70% of my landscape shots, but do be careful because there is a risk that when you go super wide you can actually create images with large empty spaces.
So do use the focal length wisely, make sure that you're not including space for the sake of it, and be careful that you're not diminishing the impact of those background elements, whether that's a mountain range, a building, or a nice range of hills.
There are a few other things to be conscious of when you use a wide-angle lens. They're much more prone to vignetting, which is when you see some darkening at the corner of the lens. Flares can also be more of an issue when you're shooting with a very wide lens because it's much harder to use a lens hood or to shield the front of the lens.
Often when you're shooting landscape images, you will find that your choice of focal length will actually be quite instinctive. Here on Dartmoor, we can find places with fantastic foregrounds where the use of a longer focal length (for instance, a standard or telephoto) just wouldn't work. I wouldn't be able to capture the context and scale that I want to achieve here.
Vertical shots work well with wide-angle lenses, and can help create great compositions and depth.
Read more: How to Use a Wide-angle Lens for Landscape Photography
Standard lenses
I use a standard zoom lens which is a 24 to 70mm lens.
This is a focal length that often gets overlooked because I think there's a perception of standard lenses as being a bit boring.
They act much more like our vision or natural eyesight, so they produce a much more neutral perspective. That said, the reality is that this is a very, very useful focal length and it's one that you absolutely must have in your camera bag. There are lots of situations where a standard zoom is going to be useful for landscape photography.
Sometimes wide-angle lenses are just too wide and you basically push key background elements too far into the distance. They become too small and you lose some of that impact, whereas a standard focal length will allow you to capture things much more realistically.
If you've got rolling hills, mountains, or even rock stacks, you can make sure that they remain imposing and interesting, and I think a wide-angle lens doesn't do that in quite the same way.
One of the other advantages of shooting with a standard focal length of around 50 to 70mm is that you can be much more concise with your composition whilst also excluding boring skies.
There will be times when you have clear blue skies, which is one of the worst situations for landscape photography. A longer focal length allows you to exclude those areas and place more emphasis on the landscape itself.
Read more: How to Create Drama and Mood in Landscape Photography
Telephoto lenses
Although these are less widely used for landscape photography, they are still an essential piece of kit to have in your camera bag.
I use a 70-200mm lens which is a great focal range for landscapes. While a wide-angle lens will stretch perspective, a telephoto lens will allow you to isolate really key interests.
In situations where a wide-angle lens wouldn't pick out some of the beautiful light catching the distant hills, we can use a telephoto to really isolate those areas and put emphasis on them. This creates a less three-dimensional shot but creates an image that really highlights the beauty of a certain part of the landscape.
Although a telephoto lens can only capture a small slice of the landscape it's absolutely fantastic for making you think more about composition and allowing you to isolate key parts of what is in front of you. And you will find that you create some really innovative landscape images through the use of a longer focal length.
Read more: Why You Should Use a Telephoto Lens for Landscape Photos
In conclusion
The reality is as a landscape photographer you need a good variety of focal lengths to deal with different landscape types, different shooting situations, and different light. So ideally carry a good range of lenses from wide-angle, right through to telephoto.
I have a slight preference for using lenses with a variable focal length because it means that you can carry fewer lenses but you still maintain that great versatility. And when you're walking in places like Dartmoor, the less kit you can carry, the more energetic you are about exploring different viewpoints.
I believe that zoom lenses are particularly good for landscape images and their quality today is every bit as good as a good prime lens. You will be able to see from the images that I've taken on Dartmoor that different focal lenses produce very different results and each justifies its place in your kitbag.