10 Best Landscape Photography Locations in Devon
Devon is home to some of the most spectacular scenery you will find anywhere in the UK. Quite simply, it is a haven for landscape shooters. Bordered by Dorset, Somerset and Cornwall in South West of England, Devon is a rural county boasting rolling hills, rugged coastline, sandy beaches and dramatic moorland.
It has two National Parks within its borders – Dartmoor and Exmoor – while approximately 65% of its coastline is recognised as Heritage Coast. It is home to the English Riviera and Braunton Burrows, which is a designated UNESCO biosphere reserve, thanks to its extensive dune system and rare fauna.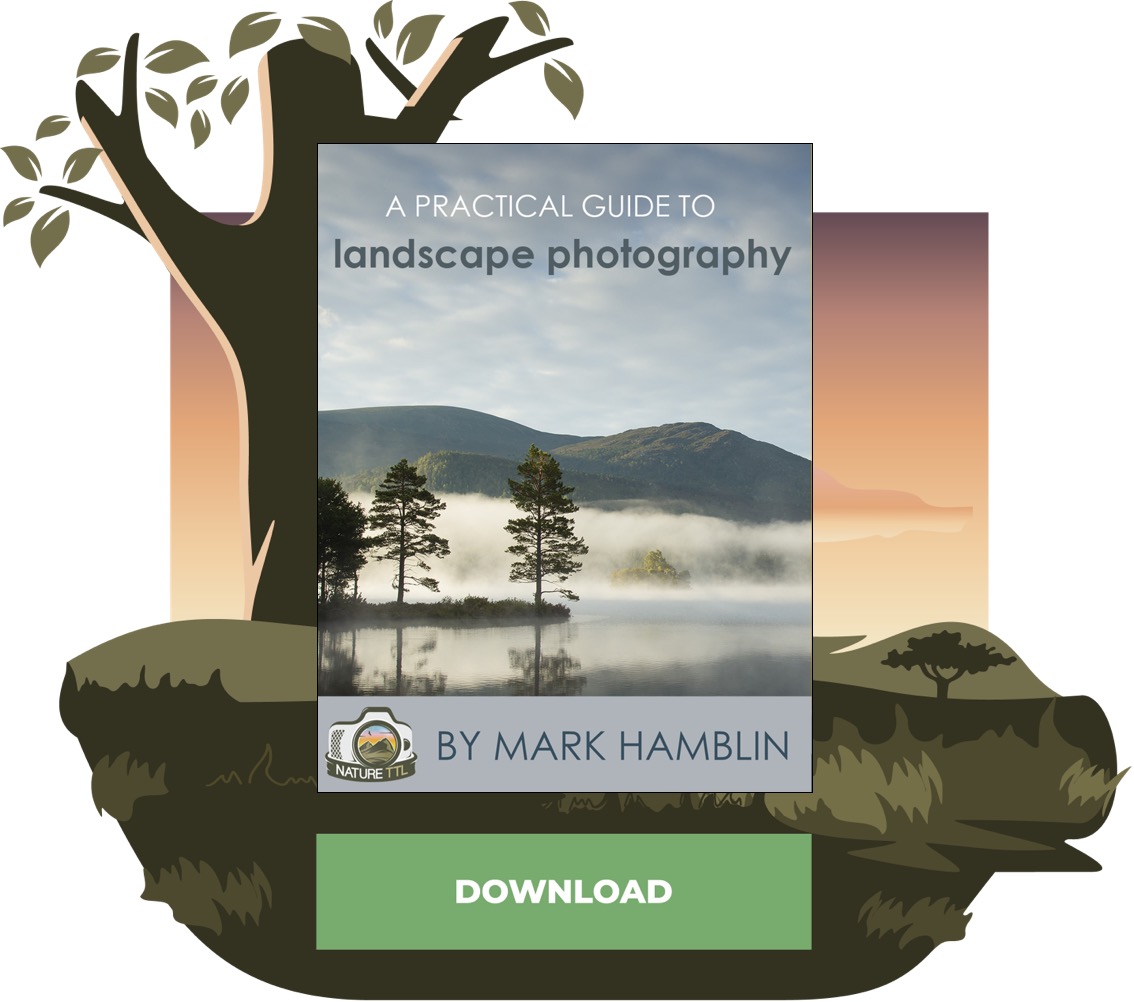 For its size, the county is sparsely populated, but it is hugely popular amongst holidaymakers who flock to its beaches each year to enjoy the sand, surf, and quality of life.
If you are a keen landscape photographer, but you've never visited Devon before, it is about time you did so. With such a rich variety of scenery on offer, you are guaranteed to return with a memory card brimming with great shots – as long as the conditions play ball, of course! So, what are you waiting for? Read on to explore some of Devon's best landscape photography locations.
#1 Valley of Rocks
Part of Exmoor National Park falls within Devon's boundaries, and you can't visit this area without shooting Valley of Rocks.
This is a dry valley, close to the village of Lynton, that runs parallel to the coast. This is a truly spectacular and dramatic place, resembling a scene from Middle Earth! I recommend you opt for an elevated viewpoint, either from Castle Rock or South Cliff.
Climb up amongst the rocks and shoot the jagged coastline, leading your eye through the scene toward the setting sun. The climb is steep, but relatively short. Carry a range of focal lengths and, in addition to taking photos, remember to take time to absorb and enjoy the view! You will love it here…
More information: Valley of Rocks
#2 Hartland Quay
Hartland Quay is home to some of the most rugged and photogenic coastline anywhere in Devon. Its high, jagged cliffs provide a dramatic backdrop to wide-angle shots.
In spring, the cliff tops are carpeted with wildflowers and within a short walk of the car park you can venture to Speke's Mill (another good location).
Park in the car park next to the Hartland Quay Hotel and explore from here. Either climb up and follow the coastal path, or walk past the pub and drop down onto the rocky beach.
As with any coastal location, check tide times and take care – particularly if the tide is coming in. A mid-tide often works well if you intend to shoot from the beach.
The beach itself is rocky and awkward to walk over, but the jagged ledges create powerful lead-in lines, particularly with water rushing up between them. The rock formations are stunning at Hartland and there are plenty of opportunities to shoot abstract looking shots of the geology and patterns, so carry a short to medium telephoto in addition to your wide-angle. This is a great sunset location.
More information: Hartland Quay
#3 Blackchurch Rock
One of north Devon's hidden gems is Blackchurch Rock. It's a large, impressive sea stack found at Mouthmill beach. This is a great spot for geology lovers, with exposure of Hartland Quay shale containing goniatite fossils.
Leave your car in the little National Trust car park at Brownsham and follow the path to Mouthmill – approximately 30 mins walk. You will pass an old limekiln on your way to this rocky, but beautiful, beach.
A low tide – in the region of 2-3 metres – is best, allowing you to get far enough down the beach to achieve an angle where you can see and capture the hole in the sea stack. The beach is rocky and can be slippery, so wear suitable boots.
Before you visit, check the sun's position using a sun calculator, like The Photographer's Ephemeris. Evening often works best, but it depends on the time of year. A super wide-angle, in the region of 16-35mm, is often a good lens choice. In spring, Brownsham woods is carpeted with bluebells, providing more picture potential.
More information: Brownsham
#4 Clovelly
You can't go to north Devon without visiting Clovelly. This unique little fishing village and harbour, with its narrow, cobbled streets, has a timeless appearance. During the day you pay to enter the village and it is often busy. Therefore, photographers are better to plan an early morning or late evening excursion.
The cobbled streets and picturesque cottages create picture postcard shots, but the best photo opportunities are from the harbour. A high tide is best, when the harbour is full of water and fishing boats are bobbing about.
Views from the harbour wall, shooting toward the village, work well, and the archway next to the Red Lion Inn makes a great frame within a frame.
Foggy weather will create moody, atmospheric images that suit black and white conversion and that convey a sense of nostalgia.
More information: Clovelly
#5 Great Staple Tor, Dartmoor
Dartmoor is a wild, rugged, and ancient landscape. It is a magical place, home to stunted woodland, fast-flowing rivers, wide open spaces, and dozens of granite tors.
Three Dartmoor viewpoints make it into my top ten locations, but I could easily include more. Great Staple Tor is one of my favourites. It is easiest to park in Pork Hill car park – with far reaching views overlooking Tavistock – and walk to Little Staple and on to Great Staple Tor.
It is a bit of a climb, so allow at least 30 mins walking time. This is one of the moor's most recognisable tors and home to a couple of distinct steeple shaped rock stacks.
Allow time to explore – there are lots of good viewpoints here. This location works both morning or evening – a flurry of snow or a hard frost will give your shots a lovely seasonal flavour.
More information: Great Staple Tor
#6 Bowerman's Nose, Dartmoor
A short distance from Houndtor is Bowerman's Nose – one of Dartmoor's most distinctive and photogenic outcrops.
There is limited parking along the minor road that runs from Houndtor to Langstone Cross in Manaton, so I would suggest you park in Hound tor car park and walk from here, using an OS map or app to guide you.
The local legend is that witches turned a local huntsman called Bowerman into stone after he upturned their cauldron while he was hunting.
This really is a superb spot and works particularly well in autumn, when the bracken is golden. Warm, evening light kissing the large rock stack will help produce stunning shots. Dartmoor's wild landscape often suits dark, rain-laden skies, so visit on a day when sunshine and showers is forecast. A 24-70mm zoom is a great lens choice for this location.
More information: Bowerman's Nose
#7 Shaugh Prior
Although Dartmoor is best known for its rugged tors and wide-open spaces, it is also home to stunning woodland and photogenic rivers. A must-visit location is Shaugh Prior, found on the south-western edge of the moors.
Shaugh Bridge car park is reached from the A38 trunk road through Plymouth by proceeding north on the A386 until you reach a right turn toward Bickleigh, just after the roundabout north of Roborough.
Follow this minor road for 3 miles through Bickleigh. You will pass over Shaugh Bridge and the National Trust car park is on your left by old quarry building.
Here, the rivers Meavy and Plym meet on their route toward the sea at Plymouth. You don't need to walk far before the picture potential is obvious.
The rivers tumble over boulder-strewn rocks, while Shaugh Bridge is an attractive 17th century stone bridge. Walk along the river toward Cadover Bridge (where there is also parking) and look for compositions.
Low contrast light is best for woodland photography, and spring and autumn foliage typically works best. A wide-angle zoom in the region of 17-35mm is a good choice, and don't forget your polarising filter either.
More information: Shaugh Prior
#8 Dawlish Warren
Dawlish Warren might not be amongst Devon's most picturesque locations, but it is very photogenic and fans of shooting long exposures will love spending time here.
The beach is home to line upon line of groynes disappearing into the sea and, at higher tides with water rushing around them, they make great subjects. Use an extreme ND filter – like a LEE Filters Big or Little Stopper – to create simple, graphic shots with a creative level of water motion.
Read more: The Essential Guide to Filters for Landscape Photography
This is a good sunrise location, and there will be less people about too. Dawlish is a popular seaside resort so it can get crowded during summertime.
Close by are brightly coloured beach huts, pretty sand dunes, and Dawlish Warren Nature reserve – so you have plenty to keep you occupied when you visit. There is a large pay and display car park close to the beach, so access is easy.
Nearby there is Langstone Rock, which sits at the end of Red Rock beach. The large, red breccia and sandstone cliff was once part of the main headland.
More information: Dawlish Warren
#9 Soar Mill Cove
South Devon is home to unspoilt coast and countryside. The coast runs from Plymouth to Seaton and is peppered with an array of pretty towns and villages, including Salcombe, Dartmouth, Sidmouth and Teignmouth.
Photographic hotspots, like Wembury, Westcombe beach, Hope Cove, Bigbury-on-Sea, and Thurlestone are all within around an hour's drive of each other and are all worth exploring with your camera.
One of my favourite little coves in this area, though, is Soar Mill. This tiny, remote sandy inlet sits below the craggy black towers of Bolt Head. At low tide, look for tidal pools and rocky outcrops for foreground interest.
This is a lovely spot at sunset, from both the beach or cliff tops. But, as always, check tide times and the sun's position prior to setting out.
The closest access is by parking in the Soar Mill Cove Hotel car park, but you need to pop into the hotel to pay for parking.
More information: Soar Mill Cove
#10 Start Point
Start Point lighthouse is another great spot for landscape photography. Situated in the South Hams, not far from Kingsbridge, this lighthouse is well suited to a dawn shoot as you can capture the sun rising behind the rugged promontory.
The lighthouse itself sits on a lovely spot behind a ridge line and works well as a focal point in close-up viewpoints – looking down onto the building with the Ocean behind – or in more distant views.
Read more: Where to Focus in a Landscape Photo
There is a visitor's car park close by – allow a 15-20min walk to get into a good picture taking position. Simply follow the road and just before the last corner before the lighthouse, turn right and walk up the steep ridgeway along a narrow, and sometimes slippery, path.
Unsurprisingly, a wide-angle is often the best lens choice. If shooting toward sunrise, use a ND grad to control contrast or be prepared to bracket and blend exposures. This is an exposed and often windy spot, so – as always – a sturdy tripod is a must have.
More information: Start Point
Where are your favourite spots in Devon?
Let us know in the comments where your favourite landscape photography locations in Devon are! Good luck.