Nikon D780 Review for Wildlife Photography
In today's changing photography world, are you asking yourself "is it all going mirrorless?", "will my beloved lenses become obsolete?", "do I change brand?" After all, DSLR brand loyalty is more about your existing lens collection, rather than a particular love of Nikon or Canon. A camera body upgrade is expensive enough without factoring in trading in all your lenses!
Well, if you are an existing Nikon user, you may wish to read this Nikon D780 review. It is born in a time of shifting tides – as far as camera markets are concerned. A giant leap in DSLR technology it may not be, but what it is – as a whole package – may surprise you.
The Nikon D780 is available now.
First impressions of the Nikon D780
I have been a Nikon user for 30 years and, upon immediate unboxing, the Nikon D780 feels as familiar as it would to any Nikon user. All the buttons seem in the right place.
Within a couple of minutes, I have it set to my normal aperture priority settings, wide open, high-speed drive, autofocus set to single-servo, and a single central focusing point. From here, I immediately grab a few shots and – despite the ISO button being a little tricky to find with my big fingers – I find I can operate the camera with thumb and forefinger of the right hand with my eyes glued to the viewfinder.
I can control the image without removing my eye, changing ISO, aperture and shutter speed as well as adjusting exposure compensation. This may seem simplistic, yet is the way I shoot. I like to be watching what I am photographing rather than visually having to find and fiddle to change settings. I like that Nikon have kept to this tried and tested layout.
Admittedly, compared to my workhorse Nikon D5 and D4, it feels a little less robust. But that is not what you're paying for with this camera; it still feels solid – it just won't dent the pavement before denting the camera if you drop it, unlike the D5 and D4.
But here's the rub: the Nikon D780 has been developed to produce a very capable stills camera combined with one designed to film in high quality as well. It is certainly a clever combination that emphasises its filming capability as much as stills, rather than just basic movie mode.
Importantly, it still takes every Nikon lens! The famous Nikon f-mount has not changed at all since 1959. Nikon just cleverly retained a large demographic of photographers who may have been considering the mirrorless route.
If, like me, you are a Nikon user with a whole arsenal of old Nikon lenses, it is a potential no-brainer – and you can breathe a sigh of relief, for a while at least. There are many bargains to be had with the old lenses, such as D-class lenses. You can pick up a 50 mm F1 .4 D class lens for next to nothing, and you have a great lens to film with in low light, and with beautiful, shallow depth of field. Despite the fact that the D780 has inherited the mirrorless Z6 live-view AF technology – if you are filming, you will probably be focusing manually.
Autofocus capabilities
I trialled the D780 extensively with the Nikon 200-500mm f/5.6 lens, and in good light it performed very well. If you put the 70-200mm f/2.8 or the 200-400mm f/4 on the camera, it performs even better – but that is what I would expect from the higher quality dream-team lenses.
In lower light conditions, using it with the 70-200mm, autofocus was positive and reactive. Switching to the 200-500mm lens, at 500mm it could get a little confused in a complex scene with grasses in front of the subject, and therefore I found it less accurate than my D5. Focusing hunted for a while and then locked.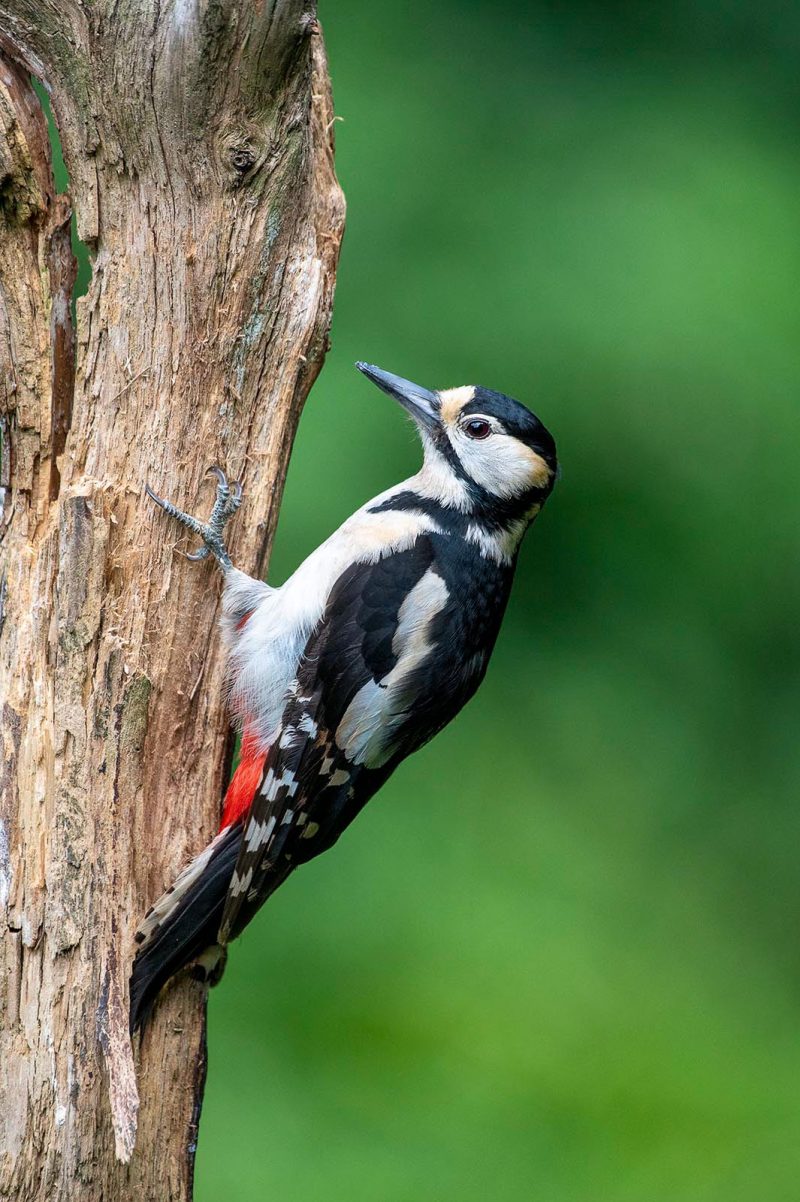 Other reviewers have highly praised this camera's auto-focus capability, but I feel that wildlife photography really pushes the camera's capabilities beyond other genres.
ISO handling
ISO comparisons were made consecutively of the same image, in the same ambient light, and then viewing each image at 100 percent. Each pixel therefore equals one screen pixel. Noise started creeping in at around ISO 1600 and ISO 3200. But this is a 100 percent screen test; it would have to be a large printed image to have a noticeable effect. Interestingly, at ISO 12800 a bee was introduced!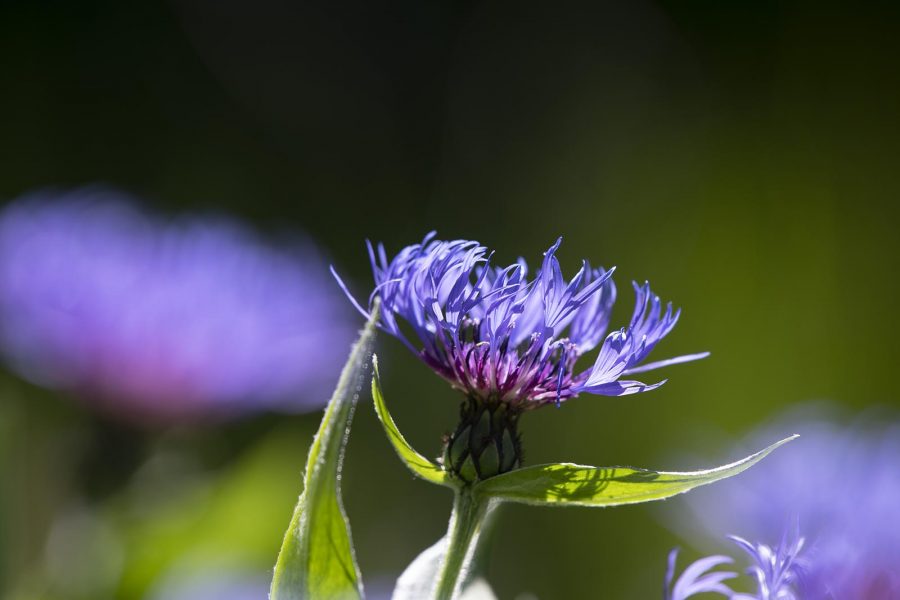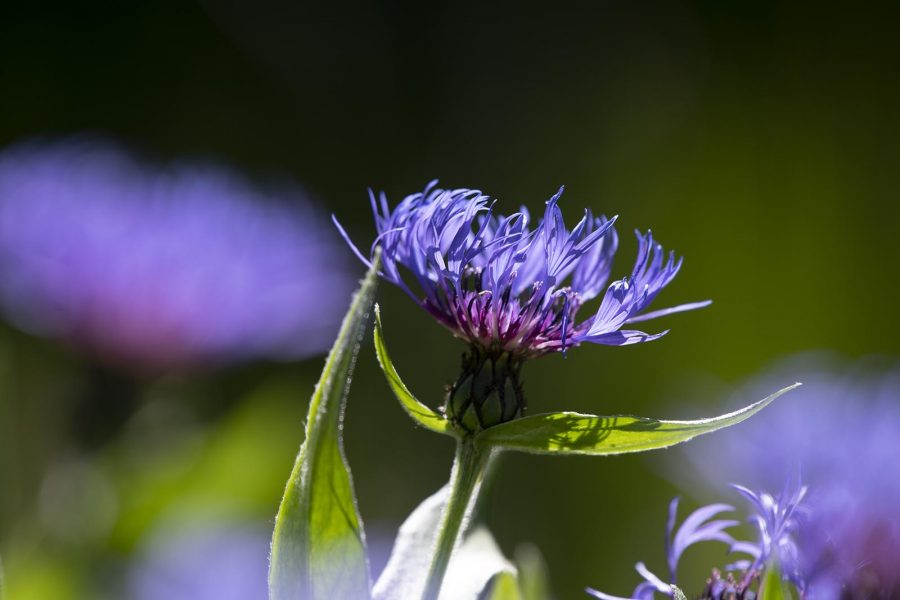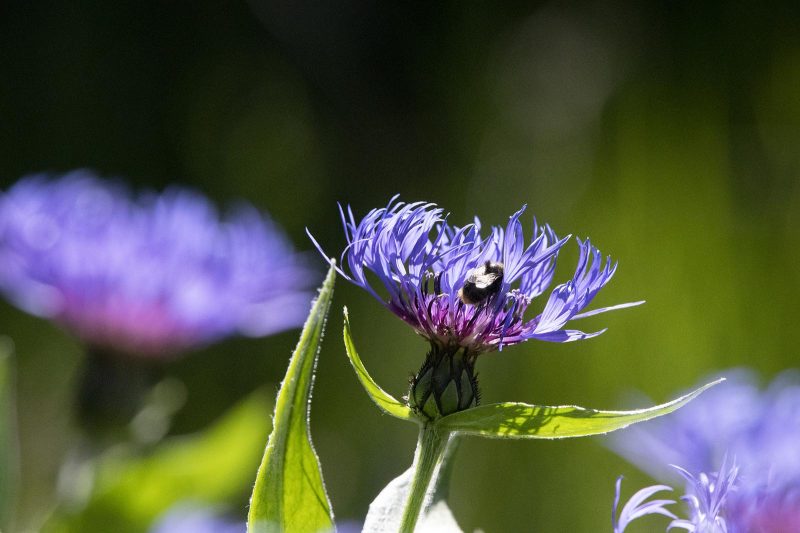 I have not made this ISO testing too exhaustive; there are so many reviews that will go into finer detail. However, the images are there, so look and see what is important to you. For me, I just needed to know when ISO levels dictate when to go home.
Other features
If speed is what you want, however, then the D780 is a little low, clocking up 7 fps (12fps in live-screen mode). For me, that is not enough, but you need to make that informed decision. If you are not in the habit of photographing cheetahs chasing at full speed, 7 frames a second may be enough.
The swivel/tilt rear screen is a good feature for low-level ground shots, saving your neck. I also found it useful in a hide, for easier viewing.
The wireless capability is very good, of course, when you have connection! It does allow for some adventurous remote camera set-ups. It is good that Nikon have included this on the camera; I find it irritating that on the D5 they do not include this unless you pay for an adapter
Like all wireless tech, though, when used outside the connection is often lost. Additionally, I found I had to repeatedly touch the screen on my phone to prevent wireless going to sleep. Someone can probably tell me I was doing something wrong here and could have changed it in the settings, but I was in a hide waiting for an owl at the time so just wanted the feature to work. This is a small criticism for what is a great feature and can be used adventurously and creatively in wildlife photography to activate filming modes and to noiselessly operate the camera remotely.
Combining the wireless feature, and going back to its filming capability, one feature I love about this camera is the slow-motion mode. You can go as low as five times slower without any over cranking in post. I achieved some incredible slow-motion footage of tawny owl in low light, and could pretty much take it from the camera, ready for use. Impressive!
Improvements
One practical thing you will have to do, upon immediate purchase of this camera, is buy another battery or two. Like the D850, the battery life is not long – and I am a user who never has the LCD screen illuminated on the back of the camera unless I want it. So, it surprises me that the battery life is so short. I can pretty much guarantee that you will need more batteries.
Making the top buttons more proud and positive would be another improvement. Especially the record button, which in camera mode I double up as the ISO button. Compared to other Nikons, I found it a little tricky to find without looking, and insensitive when I wanted to hit record.
In conclusion
In comparison against other Nikons, for somebody serious about their wildlife photography and filming then the D780 is a superb choice.
Compared to the D850, with its 36 megapixels, one would have to decide: do you need the extra pixels? If I want large scale wall art images, I like using a D850. Yet, 24 megapixels is perfectly adequate for most purposes and now seems to be standard for a DSLR sensor size.
So, the D780 potentially hits a sweet spot between the supreme megapixels of the D850 and high fps of the D5. Being the step-up from the D750, however, the D780 is not exponentially advanced in camera design or technology. But, and most importantly, the D780 combines the immediacy, control, and robustness of a DSLR with the filming and wireless features of a mirrorless camera. And remember, you can use all your existing lenses.
In the Nikon D780, you have a machine of great, varied creativity. In my opinion, the production of this DSLR has been a clever and bold strategic move by Nikon.
Summary
Reviewer
Review Date
Reviewed Item
Author Rating





Product Name