13 Indoor Projects for Photographers This Winter
When the weather gets cold and dark, it can be very easy to put away your camera in favour of cosier, comfier pastimes.
Here at Nature TTL, we have lots of ideas and tutorials for photographing winter wildlife and winter landscapes, but if you really can't bear to face the wind, rain, or snow, there's still plenty of productive things you can do as a nature photographer – without even leaving the house!

Let's take a look at some projects for photographers in winter that you can use to keep yourself entertained this season.
1. Edit your photos
Let's face it, this part of the photography process can feel like a drag!
If you're less inclined to head out for new photos, grab a hot cuppa' and re-direct your attention to the ones you've already taken.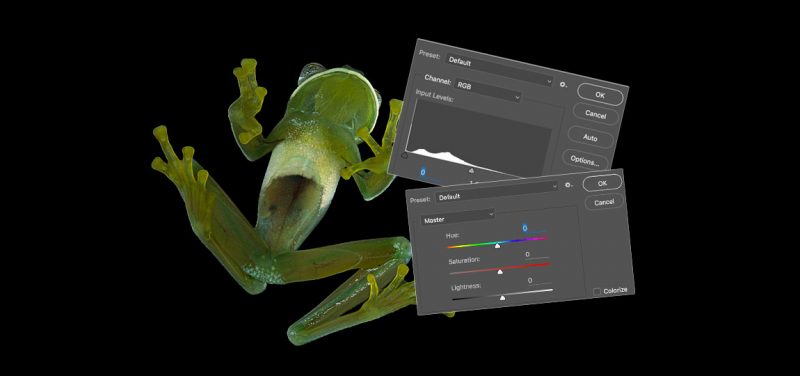 Want to improve your photo-editing? See all our guides here!
2. Back up your photos
You've spent the spring, summer, and autumn months taking some of your best photos – so don't risk losing them!
Set some time aside and ensure everything is securely backed-up.
Learn how to back up your photos: Find out the best ways here
3. Start or update your website
This is another great task to add to your winter to-do list that you might have been putting off over the course of the year.
Start your own photography website or spruce-up your current portfolio ready for the New Year.
Further Reading: 6 Reasons Every Photographer Needs a Website
4. Schedule social media posts
Using schedulers like Later and Hootsuite, you can schedule posts to various social media channels in advance.
When the weather improves, you'll want to be outside! Start planning now.
Learn more: The Photographer's Guide to Social Media Marketing
5. Learn more!
Cosy up and dedicate some time to learning a photography skill you've always wanted to learn or feel like you could improve on.
Try using the search bar on this website to find a species or a technique that you'd like to know more about!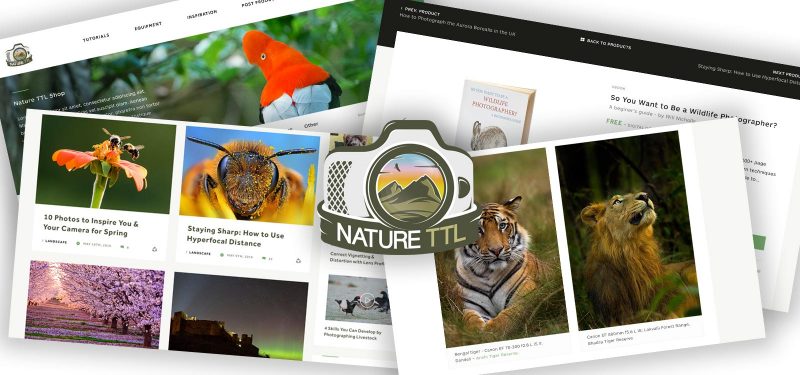 We also have more in-depth eBooks available to purchase and a YouTube Channel to help you improve further.
6. Get inspired
Looking at the work of other nature photographers can be hugely beneficial to improving your own photos. You can start to notice what you like, what you don't like, and why that is.
It's easy to love your own photos when you remember all the great feelings that came with that amazing encounter! By looking at the work of others, you can figure out what you think looks good, without the influence of a perhaps biased feeling.
Where can you find inspiration? You could start with these 10 Famous Wildlife Photographers, or get feedback from our Facebook Group and Instagram community.
7. Develop your business
It's a big step, but you can do it! We have loads of resources that can help you, including our eBook Breaking Into Business.
Learn more: How to Be a Professional Wildlife Photographer
8. Set up a camera trap
Obviously, some time outdoors will be needed for this one. But, on the other hand, once your trap has been set-up you can relax and spend the majority of this shoot indoors and let the camera do the waiting.
Meanwhile, your camera can snap away and hopefully get you some unique shots!
Learn how: Make your own DSLR camera trap housing
9. Take photos at home
Taking photos at home can achieve some amazing results and will, at the least, help you improve your photography.
Getting to know a specific area, or "patch," like your garden allows you to hone in on your ideas and get really specific about what you want to photograph.
Plus, it's so close to home so you can more easily plan-ahead and re-shoot until you get the photo you've been envisioning!
Another option is to bring your photography indoors by starting a macro or still life project. Here's a great example using backlit autumn leaves, which could inspire a similar winter project.
Read more: Back Garden Wildlife Photography in the Snow
10. Research new gear
Winter sales are coming! Now is a great time to look into buying new gear for yourself and to find photography gifts for others. You can view all of our gear guides and reviews here.
If you need to make some extra room (or cash) for all your new gear, then check out our guide on the 4 best ways to sell cameras and lenses.
Getting a New Camera? Here's 7 Things You Need to Know
11. Print your photos
It could be to sell, it could be for Christmas gifts, or it could just be because you need some new wall art!
If you've been taking a lot of photos this year, then consider creating a photo-book that celebrates your nature photography. Christmas cards and calendars are also a great way to put your images to great use and get them seen by more people.
How big can you really print a photo? Find out here!
12. Enter photography competitions
This is a great time of year to start looking into current and future photography competitions. Plus, it's a fun and exciting way to finish the year.
If you haven't heard by now, Nature TTL has launched its very own Photographer of the Year competition, open to both amateurs and professionals. Next years competition will open in December 2020. For more information click here.
13. Write your photography Christmas list!
If you're a photographer, or have photographer friends, then now is time to start working out what you want for Christmas!
Here are 17 Essential Christmas Gifts for Photographers to give you some ideas.
Even if it's too cold to go outside you can still use your winter down-time wisely, and keep your growing your photography ideas and skillsets.