How to Plan a Wildlife Photography Trip to Iceland
Although Iceland is known primarily as a landscape photography destination, it is also an excellent country for wildlife, particularly birds. Iceland boasts 60% of the world's Atlantic puffin population, as well as huge numbers of other seabirds, divers, waders, ducks, geese, and swans. Most of the whooper swans and many of the pink-footed geese that visit the UK in winter breed in Iceland.
Iceland is also, without doubt, one of the best destinations in the world for marine mammals, and has a thriving whale-watching industry. However, apart from the charismatic native Arctic fox, the only other land mammal of photographic interest is the introduced reindeer.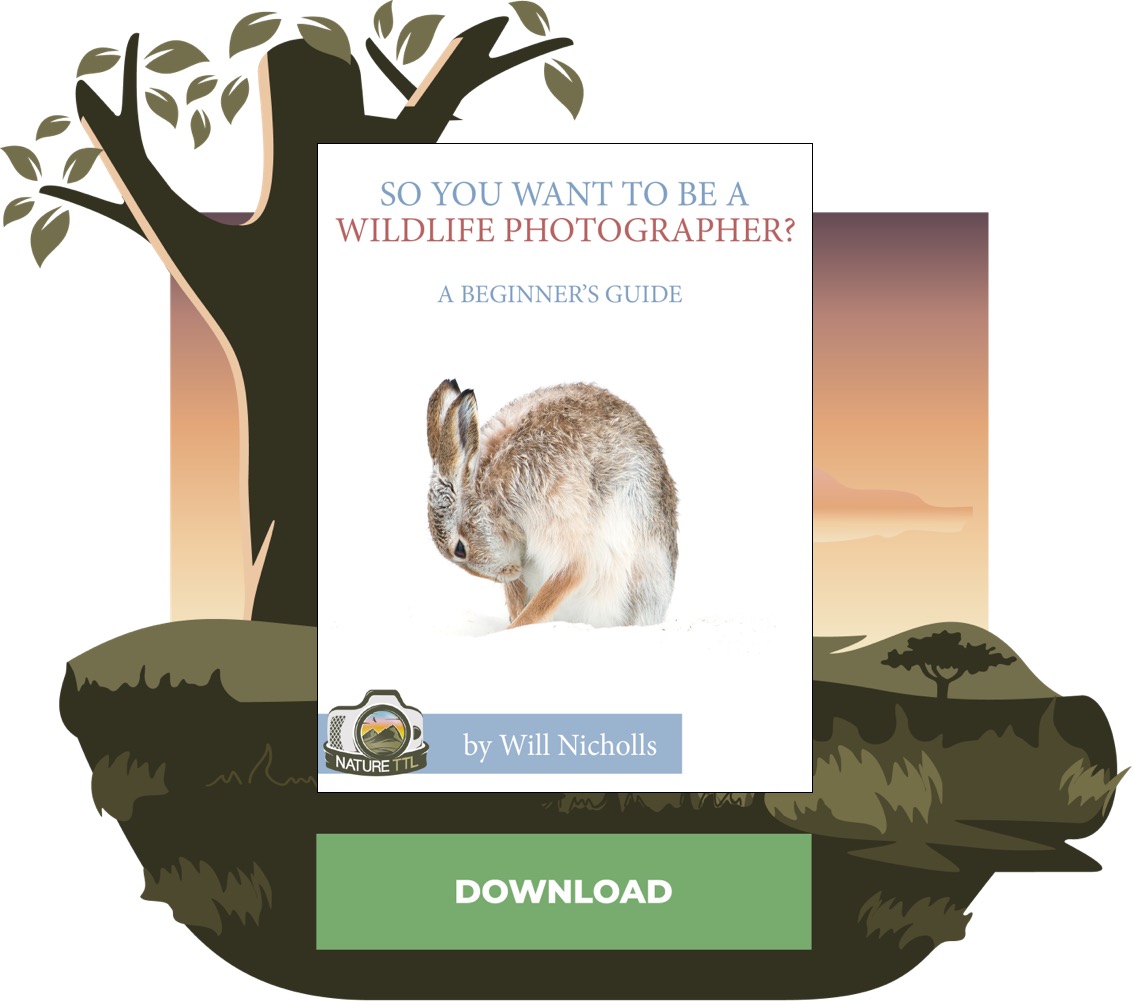 When to go to Iceland
Iceland is a great destination for wildlife at any time of year, but in summer you have millions of seabirds and 24-hour daylight.
Whale-watching is great all year round. Waterfowl that don't migrate tend to move to the coast outside the breeding season, and seabirds are present on the cliffs from April to early August.
Getting to Iceland
This is the easy bit! Iceland's Keflavik International Airport is served by direct flights from many European and North American hubs. Iceland's national carrier is Icelandair, and several budget airlines fly direct from the UK to Iceland.
If you wish to take your own vehicle then there is a ferry service from Hirtshals in northern Denmark to Seydisfjördur in east Iceland, calling in at the Faroe Islands.
Things to know about visiting Iceland
Iceland has a reputation for being expensive, but it's possible to keep costs down significantly by being self-sufficient. You can buy food from supermarkets instead of eating out, and many guesthouses have cooking facilities.
Camping is cheaper than hotels, and sites usually have good facilities. Campsites in more remote areas can be basic. When camping in exposed, remote areas, you will need a high quality four season tent, even in summer. Iceland is largely cash free. All businesses, however small, take cards.
Photographing seabirds usually involves being on cliff tops. I can't stress enough how careful you have to be when working on cliffs. It's usually windy on the coast and it can be strong enough to blow you over the edge! It's best not to be on a cliff with a strong offshore wind.
Additionally, puffins burrow into the thin layer of soil at the edge of sheer cliffs like Látrabjarg, and it will collapse if you stand on it.
Arctic terns are also aggressive if you are in the vicinity of nests. Always wear a good hat or have a small flag or similar tied to your pack.
Only experienced hikers with GPS navigation should undertake long-distance hikes in remote areas like Hornstrandir. Due to sea mist or driving rain, visibility can drop to zero in minutes.
Clothing to wear in Iceland
Icelandic weather is a 'four seasons in a day' level of changeable. In summer, good quality waterproofs are essential. For winter, combine these with good down or synthetic insulation. Layering with synthetics and/or wool is best, with cotton avoided completely.
Sturdy, waterproof boots are essential for hiking, even only for short distances. Even in summer, a warm hat and gloves will be useful.
Whale-watching companies provide waterproof overalls, but make sure you have good insulation underneath. It gets really cold at sea, even in nice weather.
Getting around Iceland
Although it's possible to travel around Iceland on the bus network, realistically you'll need your own transport. Car and camper van rental companies are numerous.
Be aware that there are rules about where you can camp. Private land with the owner's permission is ok, and most towns have a campsite. These are your best options, although many close for the winter.
Driving in winter conditions in Iceland isn't for the faint hearted, and some roads will be closed periodically due to snow. However, they are usually cleared quickly.
If you plan to travel around just one region of Iceland, it's possible to get a domestic flight from Reykjavik Airport (not Keflavik International) to the towns of Ísafjörður, Akureyri, or Egilsstaðir, and rent a vehicle from there.
Photography equipment
Locations like Hornstrandir and islands will involve some hiking, so I always advise to travel as light as possible. A telephoto in the 500-600 range (or 300 with converters) is best for small birds. A wide-angle lens is handy for animals in the environment.
Almost all my puffin photos are in 200-400mm range, and my whale photos 70-200mm.
A camera with decent high ISO performance and fast, accurate focus is ideal. You'll need plenty of memory card space, and some means of storing images.
Iceland uses the European two pin electrical socket. Campsites in bigger towns will have electric hook-ups, but in more remote areas there could be no electricity.
USB chargers are available for some camera batteries, and mirrorless cameras can usually be charged directly by USB-C from a vehicle or power bank. You will need waterproof covers for your camera, lens, and camera bag/pack.
Drones are not allowed in nature reserves, and are banned in some other tourist areas (there will be signs). Obviously, drones should be used with extreme care around any wildlife.
Read more: Essential Equipment for Photography in the Snow
Where to go in Iceland
Although Iceland has grown massively as a tourist destination over the last few years, there are still areas where tourists rarely go, or haven't discovered yet. It's always worth just getting out there and exploring locations for yourself.
There is a road that circumnavigates Iceland, prosaically named Route 1. Driving it is a great road trip. I've done it in summer and winter and it's spectacular, especially in the north and east of the country. For even more incredible scenery, leave Route 1 and loop around the Westfjords.
1. The south
Flói Nature Reserve is an expanse of wetland nestled along the Ölfusá River estuary. The small pools are home to several breeding pairs of red-throated diver. There are also a few breeding pairs of whooper swan, and large numbers of waders.
Whimbrel and red-necked phalarope are numerous. It's been a few years since I've been to this site myself, and I hear it now gets quite busy with photographers, and there are concerns about disturbance to the nesting divers.
There are several locations along the south coast popular for puffins, including Dyrhólaey, Ingólfshöfði, and the Westman Islands (Vestmannaeyjar), which have the largest puffin colony in the world.
I haven't personally photographed any of them because for the past few years, puffin colonies in the south of Iceland have failed to breed, due to warming oceans adversely affecting their ability to feed chicks. Puffins can live for over 20 years, so these colonies should recover if the situation changes.
Jökulsárlón is a lagoon at the base of Breiðamerkurjökull, a tongue of the vast Vatnajökull glacier. It is famous for the icebergs that calve from the glacier into the lagoon. These eventually break up and flow out to sea, only to wash back up onto the black sand 'diamond' beach across the road.
Jökulsárlón is excellent for wildlife, much of it possible to shoot on or against the icebergs. Large flocks of Arctic terns gather here to feed on the shoals of fish washed into the lagoon, and in summer it's possible to photograph them feeding chicks on the icebergs. There are harbour seals in the lagoon, as well as eider and harlequin ducks.
It's good for Arctic skua and in winter, Iceland gull. Bear in mind that this is a tourist hotspot, and gets very busy. The last time I drove past it we decided not to stop due to the number of coaches in the car park, but if you haven't visited before, you should. It's an amazing place.
Read more: Iceberg Photography Tips – An In-depth Guide
2. The east
The east of Iceland is by far the least visited region, and I've barely started to explore it myself. There are several thriving puffin colonies, including one of 10,000 birds at Borgarfjörður eystri. Here you can photograph the birds from a boarded walkway, without fear of disturbing them or falling from an unprotected clifftop.
A couple of years ago I spent a week on the Langanes Peninsula. I saw a couple of other tourists and no other photographers, despite it being an excellent location for photographing seabirds, gyrfalcon, and ptarmigan.
To get up to Skoruvíkurbjarg bird cliffs at the end of the peninsula, a four-wheel drive vehicle is ideal. However, it can be done in a normal car with reasonable ground clearance.
Halfway along the cliffs is one of Iceland's largest gannet colonies. Originally confined to a sea stack, the colony has now spread to the cliffs. There's a viewing platform over the sea stack.
This part of the cliff is also good for common and Brunnich's guillemots and kittiwake. If you drive along to the lighthouse and look over the cliff edge here, you are close to breeding guillemots.
Gyrfalcon can be seen along the bird cliffs, along with ptarmigan, their favoured prey. In spring, seabird eggs are harvested by local people all along this cliff. I saw a pair of Arctic foxes last time I was there, but they are persecuted and shy.
Reindeer were introduced to Iceland in the late 18th century with the idea to raise them as livestock. This didn't work out and the reindeer became wild. Initially quite widespread, the roughly 3000 remaining animals are now all in the east and southeast.
In summer they are up in the highlands, where the best way to find them would be with a hunting guide. In winter they come down to the coast and can easily be found along Route 1. From my experience, one of the best stretches is around Höfn, and as far west as Jökulsárlón.
Húsavík is one of Iceland's main whale-watching centres, with several companies offering tours out into Skjálfandi Bay. Humpback, minke, and occasionally blue whales can be seen.
Just a note on whale-watching in Iceland with regards to photography: some companies operate a range of boat sizes, from large vessels that carry up to 200 passengers, down to 12 seater RIBs (rigid inflatable boats). From a photography perspective, the smaller the boat, the better.
RIBs get you out to the whales faster and you have a low viewpoint. The downside is that you're in a fixed position and other passengers can be in the way.
Although these boats don't go out in rough weather, if it's a bit choppy you will get wet. Good waterproof protection for your camera is essential and, when not actually shooting, keep your camera in a dry bag.
On larger boats, you are able to move around to get the best position. Of course, every passenger moves to the side where the whale can currently be seen. It's better to try predicting the whale's movement in relation to the boat, in order to anticipate where it will surface.
Read more: Bird Photography Tips – Shooting Bird Portraits
3. The north
Mývatn is a large shallow, freshwater lake about 60km south of the town of Husavik. Named for the occasionally numerous non-biting midges that emerge in summer, the lake is one of Iceland's wildlife hotspots.
The lake itself and the numerous small ponds around it are home to vast numbers of water birds, including Slavonian grebe, long-tailed duck, scoter, Barrow's goldeneye, great northern diver, and many others.
These birds are often too far out for photography, although there are places where they can be found close inshore. One of these is the peninsula where the bird museum is located.
There are lots of areas around Mývatn where you need the land owner's permission to go. There will usually be signs. If you stick to the shore around the parking areas you'll be fine. Route 1 crosses the fast-flowing Laxá river to the west of the lake.
Here is probably the best place in Iceland to photograph harlequin duck in spring and early summer. The areas around the lake are excellent for waders, including snipe, black-tailed godwit, golden plover, and whimbrel. The lava fields here are home to ptarmigan, and gyrfalcon are often seen too.
Read more: 4 Essential Tips for Photographing Birds in Flight
4. Grimsey Island
Straddling the Arctic Circle, Grimsey is a 5.3 square km island, 40km off the north coast of Iceland. It can be reached by ferry from Dalvík or you can fly from Akureyri. The ferry crossing can be an adventure itself in rough seas. This is my favourite place in Iceland to photograph puffins, but it is equally good for many other species of seabird.
The island is small enough to walk around, and the puffins so numerous that it's possible to pick just the right spot, taking into account the direction of the sun and wind. Puffins are fast flyers but, with an offshore breeze, the birds will hover for a second or two before landing. This makes it possible to shoot with a slower shutter speed, to show some movement in the wings.
Read more: How to Photograph Puffins
5. The west
Driving north from Reykjavik, it's worth scanning the numerous small ponds along the road. It's quite common to spot red-throated divers or whooper swans, but it's more difficult to find a safe place to pull over.
Snæfellsnes Peninsula and Snæfellsjökull National Park are named for the glacier-capped volcano. At the village of Arnestapi there is a path to Hellnar, along rugged cliffs with blow-holes and basalt arches, and very accessible nesting kittiwakes and fulmars.
As you round the headland and start along the north of the peninsula, passing several large tern colonies, you reach the town of Ólafsvík. From here to Grundarfjörður are very attractive moss-covered lava fields, usually with good numbers of golden plover. In winter there will be hundreds of fulmars, eider, and ravens looking for scraps around the harbours.
Grundarfjörður is home to Láki Tours whale-watching. Specialities here are orca in winter and, due to a deep trench off the end of the peninsula, sperm whale. As you drive east you cross the mouth of Kolgrafafjörður, where it's sometimes possible to watch orca pass under the bridge as they follow shoals of herring into the fjord.
You can drive around Kolgrafafjörður on a gravel road (4X4 needed in winter), and this is one of the most reliable places in Iceland to see white-tailed eagle.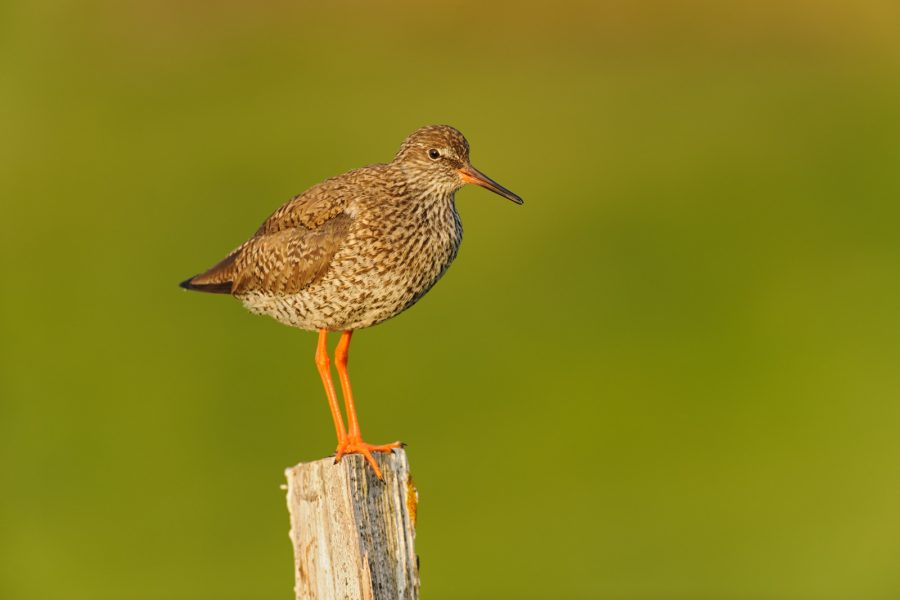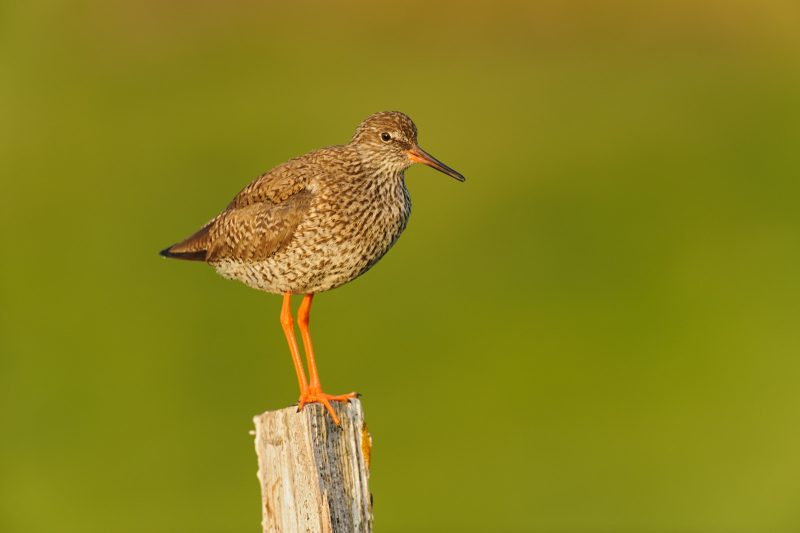 You can drive to the Westfjords but I recommend taking the ferry from Stykkishólmur. The ferry stops at Flatey Island, where you leave your vehicle on board and the crew will park it for you at Brjánslækur Harbour.
There are a couple of guesthouses and a restaurant on the island, along with a campsite. Flatey is excellent for black guillemot and Arctic tern, but best of all are the waders, which are abundant and confiding.
6. The Westfjords
Despite the long drive to reach it, Látrabjarg is one of the most popular locations in Iceland to photograph puffins and other seabirds. It's a fantastic spot, and particularly good for photographing puffins in midnight sun. Due to the number of visitors and proximity of the birds they are quite tame, allowing for close-up, wide-angle images.
It's also an excellent location to photograph kittiwakes and razorbills. In recent years, Látrabjarg has had fairly reliable Arctic fox sightings.
Vigur Island can be visited as a day trip from Ísafjörður, or you can stay on the island in converted summer houses or the campsite. I can't recommend a visit highly enough.
There are thousands of eiders (down is collected by the islanders), a huge Arctic tern colony, puffins burrowing in sloping, grassy banks, and black guillemots nesting in and around the walls and buildings. Harbour seals haul out on rocks just offshore.
Hornstrandir Nature Reserve can only be reached by boat from Ísafjörður. In summer there are day trips to the south side of the reserve, but it's worth making the journey to Hornvík, a large bay surrounded by soaring bird cliffs.
There's a basic campsite and ranger station here. Most visitors are serious hikers who get dropped off on the south side and hike over the mountain, but you can go there and back by boat.
Hornstrandir is by far the best place in Iceland to photograph Arctic foxes which, due to lack of persecution, are quite confiding. Cubs can be seen out and about later in summer, and the adults will be seen scavenging along the shoreline or hunting seabirds on the cliffs.
There are rules about not approaching too close to fox dens, and feeding them is not allowed. Hornvík is great for bird photography, with red-throated (and sometimes great northern) divers in the bay, along with rafts of harlequin ducks.
Snow buntings, wheatears, and redwings feed their chicks with insects from the washed up seaweed, and there are large rafts of guillemots below the bird cliffs. Hunted by the foxes, huge numbers of kittiwakes bathe in the river. A winter visit to Hornstrandir is a serious undertaking, and is best done with a guided group.
Read more: How to Photograph Nervous and Sensitive Animals
In conclusion
These are just a few locations, some well-known, and others less so. Wildlife, in particular a diverse and exciting array of birdlife, can be found anywhere in Iceland. It can vary from a flock of snow buntings in town, to some of the largest, smelliest, and noisiest seabird colonies in the world!
Though perhaps better known for its landscapes, Iceland must also be considered as a wonderful destination for wildlife photographers.