Pacific Northwest Photography: 8 Best Landscape Locations for Photographers
With too many outstanding locations for Pacific Northwest photography to name them all, here are the top 8 spots to add to your must-see list.
The Pacific Northwest is known to be the region in North America that stretches from Washington state to the southern Oregon state border and out to the eastern Idaho state border.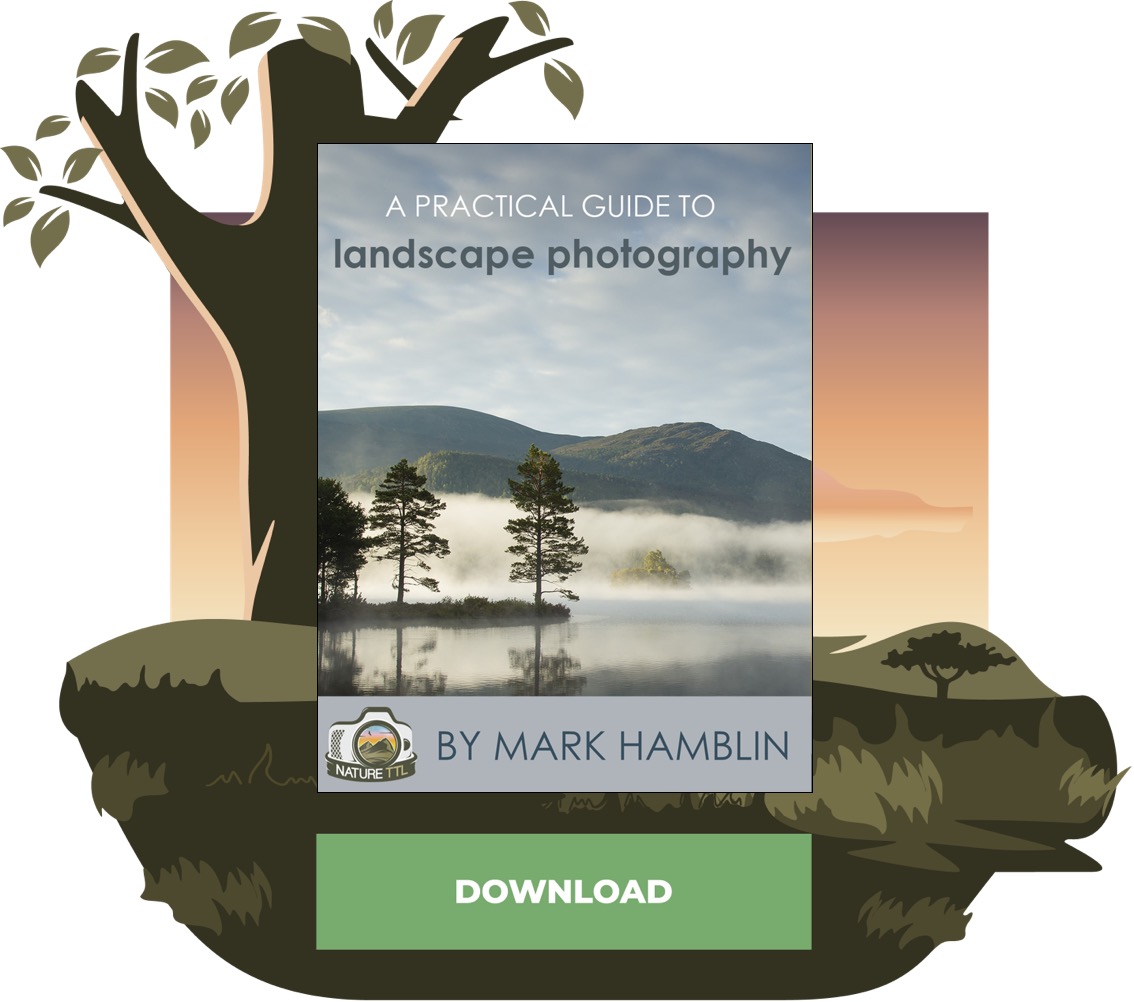 It's regarded as one of the most beautiful places in the world.
This region is known for its misty, rainy climate, and from the endless mountain ridges to the plethora of lakes, rivers, and beautiful forests, it is truly a landscape photographer's paradise!
In this article, I'll share my top eight places to visit in the Pacific Northwest region, though this selection of locations only scratches the surface of what this stunning area has to offer!
It's worth noting that many of these locations are within various state parks, many of which have lots of helpful information on their websites regarding trailheads, opening times, camping options, and more.
It's well worth getting acquainted with these sites before planning your photography trips.
1. Paradise – Mt. Rainier National Park, Washington
Mt. Rainier National Park is one of the most beautiful (and my favorite) national parks in the Pacific Northwest. Mt. Rainier is a volcanic mountain that is still technically active today.
It is also one of the most visited national parks in this region, so getting up at sunrise is suggested for the best views with limited visitors. As with all national parks in the US, a park pass is required for entry.
Paradise is a section of Mt. Rainier National Park that is particularly known for its abundant wildflowers and streams. It lives up to its name and, therefore, is one of the most frequented areas of the park.
As such, it is a popular spot for tourists and photographers alike. If you want the best chance of getting amazing images, try to time your visit at sunrise or hike into the backcountry for more secluded beauty. For the best wildflowers, time your visit for mid-July.
Some of the best places in this section of the park to check out are Reflection Lakes, Pinnacle Peak Trail, and Christine Falls, though you cannot go wrong on any trailheads in this part of the park.
Read more: How to Photograph Wildflowers
2. High Rock Lookout – Mt. Rainier, Washington
Another great spot for landscape photography around Mt. Rainier is High Rock Lookout. This location boasts one of the greatest views of Mt. Rainier one will find, and a fire lookout that you can actually camp out in without reservations.
As of 2022, the lookout is being replaced and is expected to be back in place by the end of 2023.
For the best experience, visit this location in the morning for sunrise. Most hikers should leave the parking lot about two hours before the time they wish to arrive at the summit.
One unique thing about this location is that it is outside of national park borders, so one may fly a drone. If you choose to do so, just be cautious and conscientious of other hikers in the area.
Also, do note that there is a cliff at the top that is one of the most dangerous in the Pacific Northwest. The drop is staggering, so be sure to check your footing and keep any animals on a tight leash or kids by your side at all times.
Read more: Landscape Drone Photography – Features to Use for Better Aerials
3. Stevens Pass, Washington
Stevens Pass is one of the most beautiful places to visit for rainy weather in the forest. The old fir forests in this location are magnificent and mesmerizing, and it is actually known to be one of the rainiest areas in Washington.
If you like moody forest photography and waterfalls, add this location to your list. One of my favorite stops along the highway is at Deception Falls, which is normally open from Memorial Day to Labor Day each year.
There are trails in that area that follow the creek through stunning forests. Check out the Washington Trails Association for helpful information on trails!
Read more: How to Photograph Waterfalls
4. Diablo Lake – North Cascades National Park, Washington
The North Cascades National Park is a popular spot for outdoor enthusiasts year-round, and for good reason.
The endless hikes into the mountains and alpine lakes draw people from all over the Pacific Northwest, and one lake, in particular, Diablo Lake, should definitely be on the top of your list.
This lake has amazing roadside views and short unnamed trails along its shores, as well as the longer 'Diablo Lake Trail.'
If you plan to take photos at this location, you cannot go wrong with sunset or sunrise, though the lake's distinctive turquoise color is brightest on sunny days in late summer when glacial melt occurs.
Read more: 4 Steps to Shoot Beautiful Lakes at Sunrise
5. Steptoe Butte State Park, Washington
Steptoe Butte is a little-known gem that is the best location to view the rolling hills of the Palouse. The butte boasts some of the oldest rock in the Pacific Northwest, and its beautiful vistas make it a must-see for any visiting photographer.
But as it is a part of a state park, remember that a Discover Pass is necessary to visit. Steptoe is a day-use park only, but there are multiple other state parks nearby with camping options.
Bring bug spray and sunscreen as there is little to no cover from the sun. For the best photos, be sure to bring a telephoto lens that you can zoom in with a minimum of 200mm and aim to arrive about two hours before sunset for the best light.
Read more: How to Take Landscapes with a Telephoto Lens
6. Wallace Falls State Park, Washington
Wallace Falls is one of the most beautiful waterfalls in the Pacific Northwest, and this state park is a landscape photographer's paradise, with twelve miles of glorious foot trails to explore.
The hike to this particular waterfall is around five miles round trip but is not incredibly difficult. The scenery on the way in is purely magical, boasting trees covered in moss and ferns as far as the eye can see.
The waterfall is stunning and is nestled into a canyon lined with fir trees. If you like long exposures, be sure to bring a tripod and go in the morning for the best lighting. As with all trails, bring good hiking shoes and bug spray as well.
Note that the waterfall is part of the state park, so a Discover Pass is required. You can stay overnight in one of the first-come, first-serve walk-in tent sites, and there are also options for backcountry camping with a permit or rentable cabins.
7. Lost Lake, Oregon
If you like mountain lakes, then Lost Lake in Oregon is the place for you. Lost Lake has one of the best views of Mt. Hood and is a short drive from Hood River.
If you plan to visit, you can book a campsite ahead of time or use one of their drive-up campsites that are first-come, first-served. Lost Lake can be photographed in the morning or evening, but mornings can be quite magical.
You can also hope to capture incredible astrophotography photos at this location as the Milky Way rises right behind Mt. Hood. Be sure to pack a nice wide prime lens and tripod for this reason. A 24mm or 14mm is always a great choice!
Read more: 8 Best Lenses for Landscape Photography
8. Cannon Beach, Oregon
Cannon Beach is always a classic location that visiting photographers must plan to see in the Pacific Northwest.
Haystack Rock is one of Oregon's defining landmarks, and the area surrounding it is one-of-a-kind. You can view Haystack Rock from Ecola State Park for a unique angle or hike down to Crescent Beach for an even more incredible shot.
Sunrises and sunsets are always gorgeous at this location, but be aware of where the sun is and how that will impact your images of the rock (if the sun is behind you, you can get more detail in its surface).
Photographers may also fly their drones around the rock, but be aware that it is a bird sanctuary, so you must keep your drone at a distance of at least 500 feet. Keep an eye out for tufted puffins, most visible and active from April to early July.
In conclusion
All of these locations are some of the Pacific Northwest's most iconic spots, and truly, you cannot go wrong with photography at any of them.
Unless otherwise stated, a 24-70mm is the best lens to bring to each location, with a 70-200mm lens as a great second addition. It should be noted that state parks always require a Discover Pass, and national parks require their own pass as well.
Always wear good hiking boots and bring bug spray and water for the best experience. If you plan to fly a drone where it is legal, be courteous to others and fly responsibly. Thank you for reading along!