Underwater Photography Guide to the Great Barrier Reef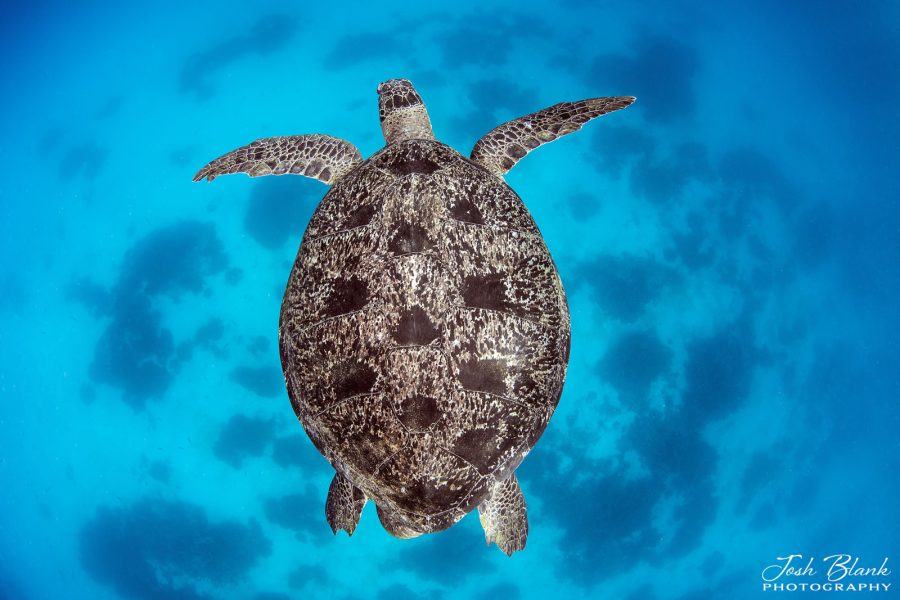 When you think about diving in Australia, I'd be willing to bet the first destination that comes to mind is the Great Barrier Reef. It has a reputation for offering some of the best diving and underwater photography in the world. Diving the Great Barrier Reef offers consistently excellent visibility, incredible marine life, and seemingly endless dive sites.
One thing about this reef – it truly is enormous! It can be a little overwhelming when it comes to deciding the best spots to visit, particularly if capturing underwater images is your main goal.

This Great Barrier Reef guide explores the reef in a little extra detail and answers questions such as when and where to visit. I'll also discuss tips and tricks for shooting on the reef, as well as noting some particularly special seasonal encounters that are possible.
Where is the Great Barrier Reef?
The Great Barrier Reef is located along the east coast of Australia, stretching 2500 kilometres from the tip of the Cape York Peninsula to the town of Bundaberg.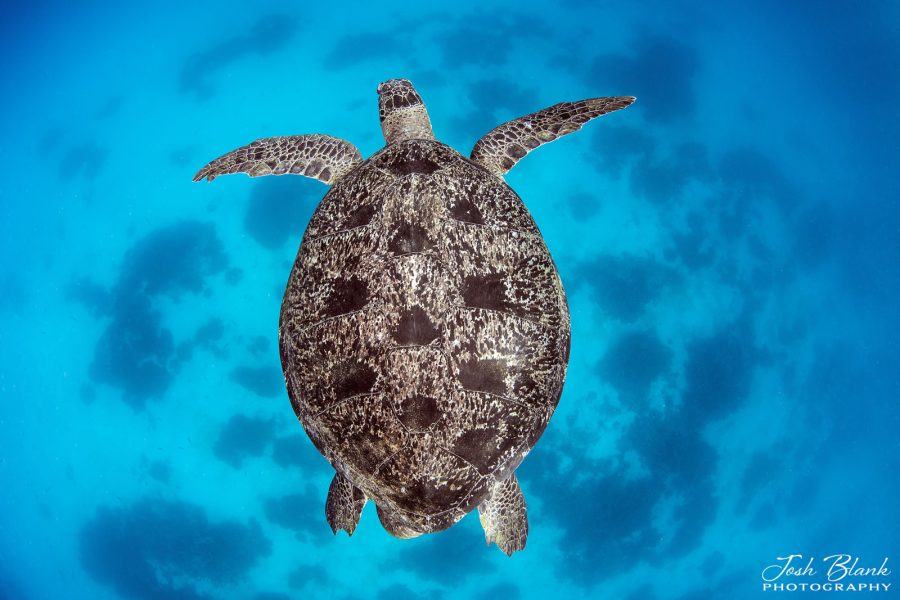 The city of Cairns in far north Queensland is known as the main gateway to the reef, but this is not your only option. Many cities and towns along coastal Queensland have easy access to some of the very best dive sites.
What makes the Great Barrier Reef so special?
Well for starters, it is the largest living organism on earth and is visible from space. It's so big that exploring it in a single lifetime is all but impossible.
If its sheer size isn't enough to impress you, the many thousands of different species living on the reef definitely will. From critters so small you can hardly see them, to ocean giants such as humpback and dwarf minke whales, the Great Barrier Reef will impress even the most fastidious of diving photographers.
Additionally, the diving conditions are typically excellent year-round. Clear blue water and calm, well-protected sites are just what you need to create stunning images.
Read more: 9 Tips for Creative Underwater Photography
Ethical considerations on the reef
It's important to mention a few ethical considerations that should be at the forefront of all photographers' minds before diving the Great Barrier Reef.
First and foremost, it is a world heritage marine park and under no circumstances should divers touch, take, or disturb the reef or any of its inhabitants. As the saying goes: take only photos and leave only bubbles.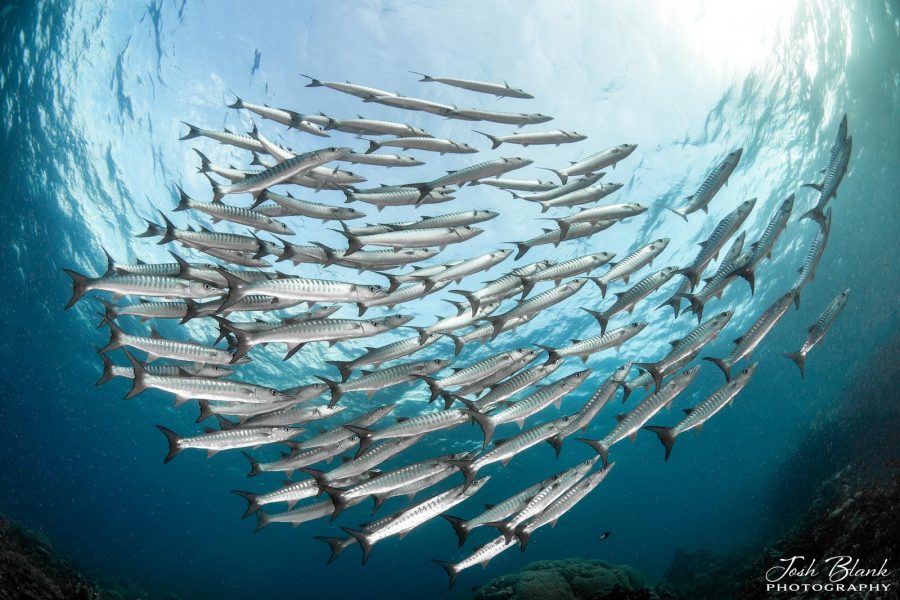 Secondly, always be aware of your surroundings while diving. Many coral species are incredibly fragile; they can be easily killed or damaged as a result of poor buoyancy or careless finning. Be mindful of your capabilities and keep an appropriate distance from the reef, particularly when starting out.
Read more: Underwater Photography Ethics and Code of Conduct
Best time of year to visit the Great Barrier Reef
The Great Barrier Reef is well known as a year-round destination. Visibility generally sits between 15 and 20 metres, and water temperature rarely drops below 20 degrees Celsius during the coldest months of July and August.
While the water temperature rises between November and April, it is worth noting that this also coincides with the east coast's cyclone season.
Despite the diving being great throughout the year, certain months represent particular seasons for various marine life. It is recommended to learn these seasons and target your trip on finding and photographing a specific species or event. See below to learn about some of the most exciting seasonal encounters possible on the Barrier Reef.
How to experience the reef?
There are 3 main ways divers can experience the Great Barrier Reef:
Liveaboards
Eco resorts
Day trips
Liveaboards
Liveaboards involve living on a boat for multiple nights and are a fantastic way to dive the reef. There are many liveaboard vessels operating out of Cairns; all are capable of reaching far-away, idyllic dive sites with untouched coral and exciting pelagics.
Typically, these liveaboard boats take passengers offshore to explore the best of the northern reefs.
The majority of these boats cater well for underwater photographers; easy access to rinse tubs after dives, charging stations for equipment, and experienced camera pros onboard that are willing to offer tips to help improve your images.
Another benefit to staying on the reef is the ability to explore at night which opens up a whole new world of photographic opportunities. Night diving from a liveaboard vessel is always a fun experience and can allow for close encounters with usually shy species such as this grey reef shark.
Eco Resorts
If the idea of living on a boat doesn't sound appealing to you, many island resorts on the Great Barrier Reef offer world-class diving and the opportunity to spend hours shooting up a storm.
The eco resorts located in the heart of the southern region of the reef are particularly popular amongst photographers. They offer close encounters with exciting species such as turtles, manta rays, dolphins, and sharks – all directly off the beach.
Both Lady Elliot Island and Heron Island are excellent choices if you're looking to dive the reef and fill up a couple of memory cards!
Day Trips
While liveaboards and eco resorts offer the best photographic opportunities, day trips are a good option if short on time or money. The majority of day trips operate out of Cairns and will involve exploring two to three different dive sites.
While day trips are still a great day on the water, many of the boats accommodate a large number of divers which can make diving with a camera and capturing images difficult.
Photography equipment must-haves
With so many exciting subjects, photographers will want to be sure they come prepared with the best possible equipment for capturing all of the reef's beauty.
Read more: What Equipment Do You Need for Underwater Photography?
A Wide-Angle Lens
Make no mistake, the Great Barrier Reef is home to many interesting macro subjects. However, the impressive coral displays coupled with frequent large marine life encounters make this location perfect for wide-angle photography.
Both Nikon's orCanon's 8-15mm fisheye is an excellent choice to allow you to get close to your subjects and create interesting compositions amongst the many coral species. If shooting with a cropped sensor camera, the ever-popular Tokina 10-17mm is recommended.
Strobes
The Great Barrier Reef is exploding with vibrant colours just waiting to be captured. Unfortunately, many of these colours will be washed up in blue or green hues once descending deeper than 10m.
The use of strobes will reintroduce all of that lost colour creating images of high sharpness, clarity, and contrast.
Read more: An Introduction to Using Strobes in Underwater Photography
Scuba diving vs. freediving
The question of whether to scuba or freedive when visiting a new destination can be a tricky one; there are almost always pros and cons to each.
Typically, the northern reefs are better suited to scuba diving; many of the dive sites are a little deeper and more focused on exploring large reef walls. You'll better experience the southern parts of the reef by freediving or snorkelling. Locations such as Lady Elliot and Heron Island are swarming with exciting species in shallow water just metres off the beach.
Ultimately the decision will be a personal one. Research your destination and learn what kind of depths you will be diving as well as the marine species you are hoping to find. The decision will be made easier.
One of the most exciting things about the Great Barrier Reef is that it is forever changing in terms of the marine species that you may find. If you know when and where you can target your travel to capture some truly incredible animals and events.
Marine life in the Great Barrier Reef
The Great Barrier Reef has a myriad of very special species to photograph.
Dwarf minke whales
Where: Ribbon reefs off the coast of far north Queensland.
When: The peak season is between June and July.
How: Many liveaboard boats offer multiple night itineraries departing from Cairns.
Photo tips:
– Shoot only natural light as strobes are not permitted to be used when in the water with the whales.
– Dwarf minke whales on the Great Barrier Reef are extremely curious and actively seek out interaction with snorkellers. Remain as still as possible to increase your chances of a close-up encounter.
– Aim to keep shutter speed as fast as possible to capture a clear, sharp image. Ideally, look to shoot at 1/500 or higher depending on the amount of available light.
– A wide-angle lens within the range of 16-35mm would be a good choice. A super wide fisheye lens will capture amazing images when the whales come within a metre or two – but this does not always happen.
Sea turtle nesting
Where: Multiple locations along the Great Barrier Reef. The best and most accessible are Lady Elliot and Heron Island.
When: Between November and March.
How: Book a minimum of 2-3 nights at either Lady Elliot or Heron Island.
Photo tips:
– A long telephoto lens capable of capturing clean, sharp images from a distance is important. This allows for excellent images while avoiding disturbing the turtles.
– Venture out for an early morning walk around the island shortly after sunrise. There will be multiple turtles making their way back down the beach after a long night of digging. Sunrise will generally offer more favourable lighting than sunset.
– Remain very still when capturing images of the turtles. They can be very easily startled and will abort their nesting if they feel threatened.
Read more: How to Take Charismatic Portraits of Marine Life
Sea turtle hatchlings
Where: Multiple locations along the Great Barrier Reef. Similar to nesting season, both Lady Elliot and Heron Island offer the best photographic opportunities.
When: Between January and April.
How: Book a minimum of 2-3 nights at either Lady Elliot or Heron Island.
Photo tips:
– Turtle hatchlings are surprisingly fast in the water. Prioritise a fast shutter speed of 1/400 or greater to ensure a clean, sharp image.
– Utilise your camera's continuous shooting mode to improve your chances of capturing a nice composition.
– Have your camera settings ready to go before the turtles reach the water. As they move very quickly, you won't have much time to make any major adjustments while they are swimming past.
Read more: How to Photograph Sea Turtles
Manta rays
Where: Lady Elliot Island.
When: Manta rays are present year-round, however, peak season is between May and September.
How: Book a minimum of 2-3 nights at Lady Elliot Island.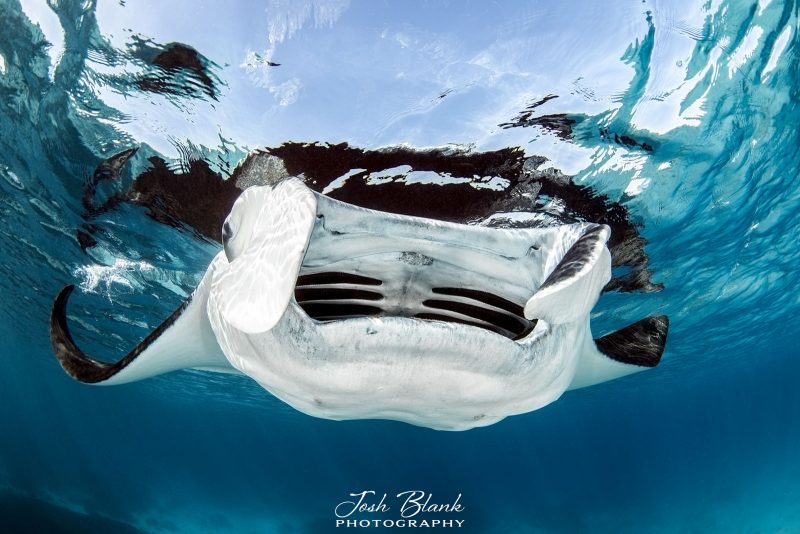 Photo tips:
– Once spotted, observe the manta ray for a few minutes before diving down to capture images. This will help you plan interesting compositions while also avoiding disturbing the rays.
– When manta rays are comfortable, they will often come very close and allow for exciting images. Be sure to shoot with a super wide-angle lens such as a Nikon or Canon 8-15mm, or Tokina's 10-17mm.
– If using natural light only, consider switching your camera to continuous shooting mode. It'll help increase the chance of capturing a nice frame during close passes.
– If shooting with strobes, keep the power low to moderate. This will allow for a faster recycling time while also ensuring the manta rays are not disturbed.
Read more: How to Photograph Manta Rays
In conclusion
It comes as no surprise the Great Barrier Reef is a world-renowned and favourite destination of photographers.
The diving is excellent, marine life is aplenty, and life-changing interactions with large marine species are only ever a season away.
Do your research, come prepared with the right equipment, and get excited to capture this incredible destination!