Landscape Photography Guide to Badlands National Park
Hidden within the beautiful prairies of South Dakota, you will find one of the more otherworldly and mysterious national parks that the United States has to offer. Badlands National Park seems to appear out of nowhere and, before you know it, the beautiful green prairies have transformed into towering badland formations that make you feel as if you've arrived on another planet.
At 242,756 acres, Badlands is an area that requires a bit of planning in order to best take advantage of it for some stellar photography!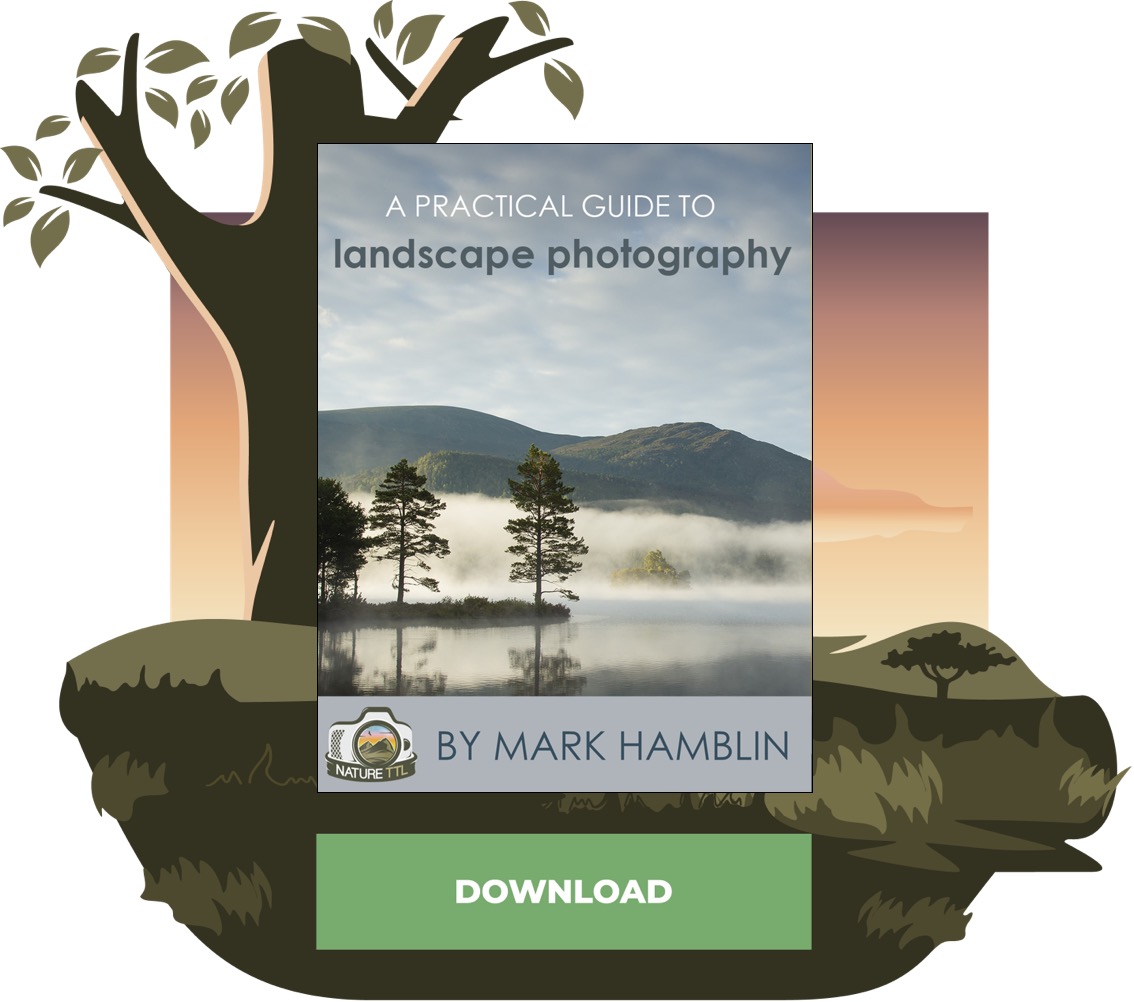 When to visit & where to stay
Badlands National Park is definitely a wonderful place to visit for landscape photography, but if you're looking to embed yourself into the park and prefer a hotel, lodging is limited to just one place to stay within the park.
There are a few other hotels and cabins outside the park boundaries, but accommodations do fill up very quickly.
If camping is more your style (high five!), the great thing about Badlands is that you can camp anywhere as long as it is at least 0.5 miles away from a trail or a parking lot. There are also a few designated camping sites in the park if you are looking for a bit more for your camping experience.
Although each season has a different and special feel within the park, I highly recommend visiting in early spring or fall to avoid crowds whilst still taking advantage of the mild weather conditions.
Know your sunrise and sunset spots
From my experience, I've come to realize that many of the fantastic locations within the park definitely work great for sunrise and sunset, but not necessarily both.
With the way that many of the features are oriented, I recommend researching the time of year in which you are shooting at versus the orientation of the sun. Some spots have absolutely no angle when it comes to sunset and vice versa for sunrise. For example, Big Badlands Overlook looks almost due east, so for a sunset angle it's pretty much non-existent.
The other suggestion that I would have for sunrises and sunsets is that you take time to scout locations prior. I know that seems like basic knowledge, but there are areas of the park where you will be far below the badlands, and other areas where you may be above them. So if you think you have a great spot picked out and go without scouting, you may end up at a location where you are far below the horizon line and your sky is obscured.
Bring a variety of focal lengths
With the vastness of Badlands comes an opportunity to get creative with you compositions beyond normal wide-angle images.
Compression shots are absolutely endless within the park and, during days where you have partly cloudy skies, the cloud shadows and layers created are a wonderland for 200mm or more shots.
Read more: Why You Should Use a Telephoto Lens for Landscape Photos
I even tend to bring my 500mm lens with me to the park as there are many elevated areas to look down into the badlands from and get creative.
It's also quite fun to bring a fisheye lens to the badlands party, as the jagged shapes and lens distortion can create some wild looking frames.
Get creative with night photography
Badlands National Park is relatively far away from any concentrated areas of light pollution, so it makes for a great area to put your night sky photography skills to the test!
Although the sky is truly dark out there, the landscape can be quite challenging when it comes to night sky imagery, so get creative.
Read more: The Ultimate Guide to Astrophotography
I recommend shooting blue hour blends for your foreground and then work your night sky frames in once it becomes completely dark. Or, take a few lights with you and find areas where the fins of the landscape can be backlit to create separation and depth.
There are also hidden hoodoos around the park that are really fun to use as foregrounds, and you can use off camera lighting too.
Don't forget the wildlife
That's right! There is quite a bit of wildlife in the park, so remember those long lenses I suggested earlier; they will receive plenty of use if you take some time to embrace the wildlife.
From bighorn sheep to bison, prairie dogs and more, you can spend days focusing in on each animal and photographing them amongst a wonderful backdrop.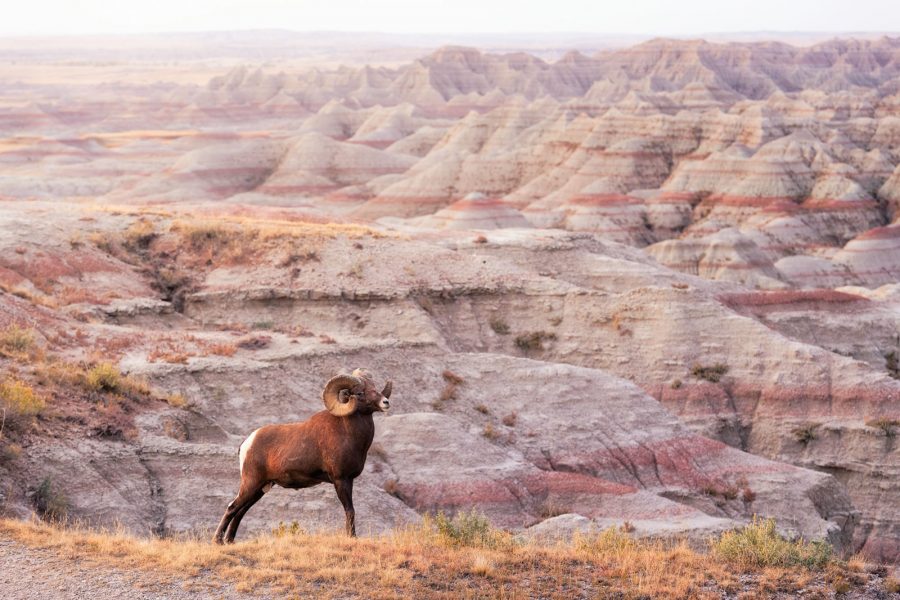 Keep in mind that they are indeed wild, so don't get too close! Most of these animals can be found on the west side of the park off of Sagecreek Rim Road and are active in the early morning hours.
Read more: Where to Photograph Wildlife in North America
Try to convey a sense of scale
One of my favorite ways to shoot Badlands National Park is by incorporating some sort of human element into the frame to show the true size of the badlands.
Whether it is asking a person to stand in and pose, or shooting a random passing vehicle on one of the roads, incorporating scale is a great way to show just how large the landscape is.
Make sure, though, that you use a sense of scale in a manner that makes sense and in a portion of your frame in which it can be seen!
Be respectful and do your best to leave no trace
As you traverse around creating your best landscape images, pay attention to the ground beneath your feet. Badlands are made up of minerals that are indeed quite fragile and susceptible to erosion very easily. The more foot traffic, the more wear and tear, and the quicker these places vanish before our very eyes.
I try my best to always walk on trails if possible and to never dig my tripod into the dirt as it just breaks up with the lightest of pressure. Also, it's good to remember that parts of the area are sacred to the Oglala Sioux, so do your best to respect their land and the history behind it.
In conclusion
Badlands National Park is definitely one of the lesser photographed and visited national parks, but not due to its lack of beauty – more so its location.
Take time to visit the park, embrace it, and create some wonderful photographs to show many what they are missing.