Weekly Photography Assignment: Fill the Frame
Each week we'll be giving you a theme that you can submit a photo for, and we'll choose our favourite to be featured on the Nature TTL website. Participating in these assignments will be a great way for you to encourage yourself to push the boundaries of your photography and improve together as a community on the website.
Week 176: Fill the Frame
Our theme this week is Fill the Frame, and we'd love to see what creative nature photographs you can create! We'd like you to try to take images where your subject fills the frame entirely. This is a unique compositional task, and for those shooting wildlife it will be interesting to see how and where you "cut" the limbs of your subject for the best 'close up' look. This may be tricky for landscape photographers, but try focusing closely on details – leaves, textures, or something else entirely. Whether you're a seasoned nature photographer, or a total newbie, the options are endless, and we can't wait to see what inspiring nature photos you can create that fill the frame.
Here are some tutorials to help you:
To enter your photo to this assignment, add it in the comments below this post. By submitting your photo, you are giving us permission to feature your photo the following week if it is chosen as one of our favourites. Please keep images under 2MB in size otherwise you may have difficulty uploading them.

Here are some guidelines to keep things running smoothly:
Photos must be your own work
Please enter no more than 3 photos per week
Please only enter photos taken within the week of the assignment
Include a description with your photo and tell us a bit about it!
You have until next Monday, 30th of May, to submit your photo.
Last week's winner
Last week's theme was Urban Wildlife – and our favourite image this week is: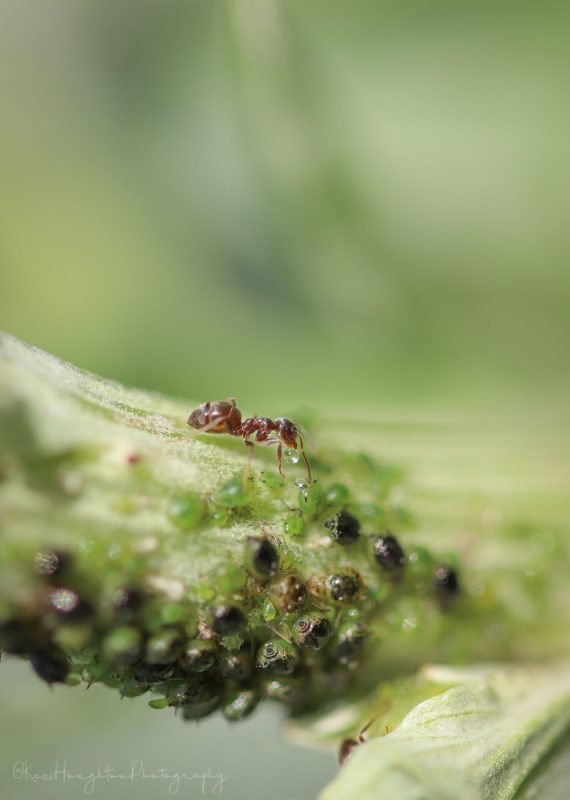 This week's winner is this image, captured by Kezz Houghton: 'I headed to the Rose Garden in my local park…Unbeknownst to most, a micro community was busying away amongst the flora. Insects are everywhere, and so a great representation of the life found in urban environments, and what I was looking for. But what caught my eye was an ant farm; a stream of little soldiers, tending to their crop of aphids, gathering and consuming the sparkling honeydew they secrete as they go. It was a task, hand-held with a newish macro lens, but I was pleased with this image that shows details of the ant, a mouthful of dew, and the odd reflection in the dew that would make the next mouthful, and just a hint of the cluster of aphids under (ant) foot!' We love the way the depth of field allows the focus to fall on the ant and dew in question, drawing our eye to one of the tiniest details of nature, as well as the thoughtful story behind the image; it is a reminder to look for the small things, even in our urban world, as being small does not make something any less important! Well done, and thank you to all who entered!
Inspiration
Images embedded from 500px.com.