Top 10 Locations for Landscape Photography in the UK
The UK can boast one of the most interesting, diverse and beautiful landscapes found anywhere in the world. It is home to rolling countryside, rugged coastline, imposing mountains, windswept moorland, lakes and ancient woodland – what more could you wish for? Selecting the best locations for landscape photography is an impossible task – the choice is too vast and it is also very subjective. However, listed below are 10 great locations – spread across the UK – to help get you started and inspired…
Check Our Hub: Find Photography Workshops in Iceland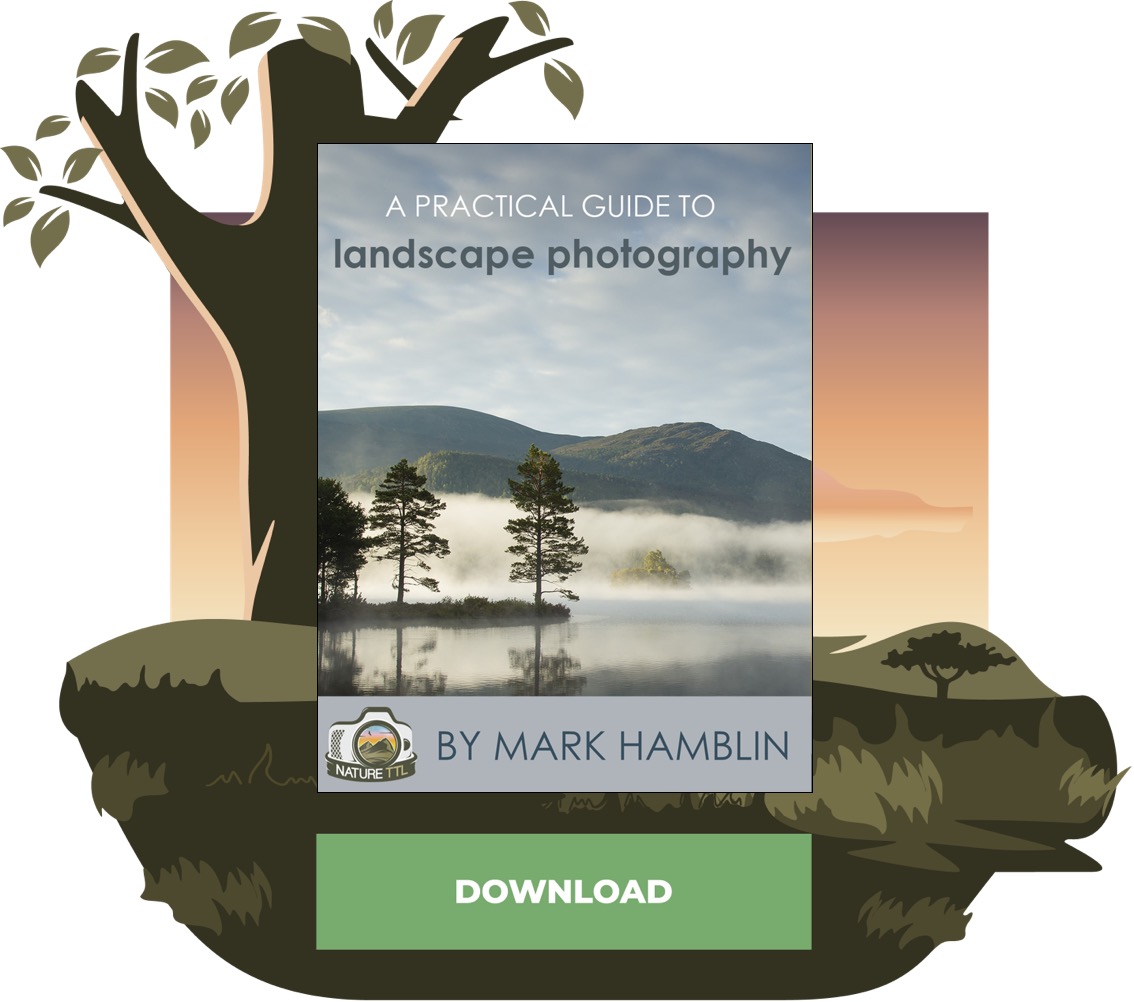 #1 Old Man of Storr, Skye, Scotland
The Isle of Skye, in Scotland, is one of the most stunningly beautiful places you are ever likely to visit. Photographers are spoilt for iconic viewpoints – Elgol, Sligachan and the Quiraing are all must-visit hotspots. However, the jewel in the crown is the Old Man of Storr. Located in North Skye, on the Trotternish ridge, the tall, imposing rock pinnacles are set against a mountainous backdrop, with far reaching views towards the sea and the Cuillin Hills.
There is parking by the main road (A855) approximately 7 miles north of Portree. The walk is quite steep – depending on your fitness, allow between 40-60 minutes. The first part of the walk is on a good, gravel path – but the higher section of the walk is over rough, rocky, uneven ground.
This is a location best shot in the morning. To get to the best, elevated viewpoint for sunrise, you will need to head out early and, for part of the climb, walk in semi-darkness. I would strongly suggest you visit beforehand in daylight to get familiar with the path and best viewpoints. The weather can be changeable and volatile, so check forecasts in advance and always place your safety first. Good footwear and outdoor clothing is essential. Keep kit to a minimum to make the walk up easier – I normally only carry my 16-35mm and 24-70mm zooms, along with one camera body and filters. A good sturdy tripod is a necessity, though.
#2 Glencoe and Rannoch Moor, Scotland
Glencoe and Rannoch Moor offer landscape photographers so many great photo opportunities, that it is impossible to select just one viewpoint! Located in the Scottish Highlands, the immense glacial valley of Glencoe is surrounded by towering mountain peaks and stretches from Rannoch Moor to Loch Leven. This is simply a haven for outdoor photographers – it is no surprise it is world-renowned.
Ideally, allocate a good, few days to explore and photograph this area – and having done so, you will just want to keep revisiting in different conditions and throughout the seasons. Lochan na h-achlaise and Buachaille Etive Mòr Mountain are among its highlights, while Glen Etive, Loch Tulla, Castle Stalker, Black Rock Cottage and Loch Leven are also key photo locations. In winter, the conditions can be particularly photogenic. The mountains' peaks are capped with snow and the area feels truly remote and wild. As you would expect, driving and walking conditions can be challenging, so be prepared. That said, you don't necessarily have to walk far to capture great landscapes. The A82 runs through the moor, making access to a number of iconic locations relatively easy. In fact, viewpoints like the well-photographed view of Buachaille Etive Mor and waterfall is located just a few minutes walk away from the road! A good range of focal lengths is useful, while good outdoor clothing and footwear are a necessity, not an optional extra.
#3 Derwent Water, Lake District, Cumbria, England
Arguably, the Lake District is the most photogenic region in the UK. The scenery is simply breathtaking, while the quality of light is often extraordinary. You can practically stop anywhere and take photos – this is a truly special place. Loughrigg Fell, Buttermere, Ullswater, Coniston, Blea Tarn, Grasmere, Castlerigg Stone Circle and Ashness Bridge are among the places you should visit with your camera. However, if I had to single out a location for photography, I would suggest Derwent Water.
Located close to Keswick, this is a beautiful stretch of water and easily accessed with good parking close to the famous and photogenic Derwent Piers. The jetties, boats and shoreline offer unlimited picture potential and provide foreground interest in wide-angle shots looking across Derwent Water towards Catbells. The little island of Friars Crag adds interest to images and within a short drive are the iconic jetties at Barrow Bay and Ashness. Early morning normally offers the most atmospheric conditions, so set your alarm for daybreak. In autumn and spring – after clear, cool nights – mist will add interest to your shots. Check the local forecast and visit when the wind speed is close to zero so you can capture mirror-like reflections. If you would prefer to capture a big vista from an elevated viewpoint, go past Ashness Bridge on the road to Watendlath to take photos from Surprise View.
#4 Bamburgh Castle, Northumberland, England
Northumberland is home to a number of great spots for landscapes, including Holy Island, the iconic ruins of Dunstanburgh Castle and Cullernose Point. However, Bamburgh is one of my favourite photo locations and I visit whenever I'm in the north-east of England.
Yes, it's been shot a million times before, but that doesn't stop it from being a great place to experience and shoot yourself. The castle is an instantly recognisable landmark, towering over mile upon mile of golden sands. It can be shot at either end of the day, but I prefer dawn – when there are typically fewer people about and there is a chance of colour in the sky.
From the village of Bamburgh, turn down a lane called The Wynding, signposted to the golf course. There are a number of parking places located along this road. You can use the sandy bay, rocky ledges and pools or sand dunes as foreground interest – the tide height and conditions will help dictate your approach. Carry focal lengths ranging from wide-angle to short telephoto, while wellington boots will prove handy if you intend to shoot from the beach. Watch out for big waves – I know from experience that a boot full of cold Northumbrian seawater isn't a pleasant thing!
If you are also a keen wildlife photographer, Bamburgh is not far from the Farnes Islands – home to over 150,000 pairs of seabirds.
#5 Llanddwyn Island, Anglesey, Wales
Wales is home to some of the best scenery in the UK and Llanddwyn Island, on Anglesey, is a particularly good location to visit with your camera. Located near Newborough Warren in North Wales, this is a remote and romantic place reached by foot from the main Newborough Warren car park – the walk is approximately 1 mile. Although an island, Llanddwyn is only cut off from the mainland at the highest of tides – even so, always check tide times and heights before visiting. There is plenty of interest on the island including the ruins of a 16th century church. However, its most photogenic feature is Twr Mawr lighthouse – an unusual, white tower that resembles a windmill. The lighthouse has a wonderful backdrop, with excellent views towards Snowdonia and the Lleyn Peninsula. This is such a pretty place and a lovely evening location.
It is part of Newborough Warren National Nature Reserve, and the nearby dunes, mudflats and saltmarshes support a wide range of plants and insects – so also take along a macro lens when you visit.
#6 Durdle Door, Dorset, England
It is hard to exclude Durdle Door from a list like this. I understand why it is much maligned among some landscape photographers, as it is so well photographed and can only really be shot from a fairly limited number of viewpoints – making it tricky to capture an original viewpoint. However, this magnificent rock arch is a hugely photogenic location and well worth visiting.
It is part of the Lulworth Estate and Jurassic Coast World Heritage Site. Access to the beach is either via a path and steps leading from Lulworth Cove, or directly down from the car park adjacent to the Durdle Door Holiday Park located at the top of the cliffs. The descent is steepish and good, grippy footwear is advised. Durdle Door is typically best shot in autumn and winter when the sun is in a better position to bathe the rock arch in warm light towards sunset – the location also tends to be less crowded. You can shoot from the beach – using the onrushing waves and shoreline as foreground interest – or from the coast path looking down on Durdle Door from an elevated viewpoint. Both viewpoints work well. Nearby Man O'War beach is also photogenic. Sunset tends to suit the location best and a wide focal length – in the region of 16-20mm – is typically a good choice. Solid ND filters can prove a useful accessory for creatively blurring water motion.
#7 Dartmoor National Park, Devon, England
You can't have a list of top UK locations to photograph without including Dartmoor. However, singling out just one viewpoint is impossible – so I thought I would feature the entire National Park instead! This is one of the UK's last remaining wildernesses. Its rugged, windswept landscape is among the most beautiful and photogenic found anywhere in Europe. Hundreds of tors punctuate the moorland, and the impressive granite outcrops are fantastically photogenic – particularly in the warm morning and evening light of dawn and dusk.
Brentor, Houndtor, Haytor, Great Staple Tor, Sharpitor and Belstone are among the moor's most photogenic viewpoints, boasting far-reaching views and amazing rocky outcrops to photograph – they are all relatively easy to get to. Dartmoor is also home to some stunning wooded valleys and boulder strewn rivers and streams – Shaugh Prior is one of my favourite stretches of river on Dartmoor. Another must visit location is Wistman's Wood – a spooky and unique stunted oak woodland located a short walk away from Two Bridges. Stormy, unsettled weather often suits the moors best, providing drama and mood. Winter is my favourite time of year, though, when frost and snow add to the perception of remoteness and isolation. As always, dress appropriately and carry a good range of kit. A good, comfortable camera backpack is a must-have when you intend to walk longer distances or explore.
#8 St Michael's Mount, Cornwall, England
This is undoubtedly one of Cornwall's most recognisable landmarks. It is certainly a well-photographed spot and now considered to be a bit of a cliché location. However, that shouldn't deter you from visiting and capturing your own version of this lovely little tidal island. At low tide, you can walk across to the island via the old cobbled causeway; while at high tide, access is via boat. However, the Mount is typically best shot from the beach at Marazion.
In my opinion, a mid-tide is often a good option as this tide height allows you to shoot from the causeway – an obvious lead-in line. However, the shoreline, rock pools and ledges provide good alternative foreground interest. Personally, I prefer to shoot the Mount at sunrise, when it is bathed in soft, warm sidelight. Also, the location tends to be quieter than in the evening, with fewer people wondering around and less footprints in the sand. However, you can potentially capture good images throughout the day if the conditions are good. Unsurprisingly, a wide-angle lens will often prove to be the best choice.
#9 Bedruthan Steps, Cornwall, England
I love Cornwall, which is no great surprise given that I live in the north of the county! Therefore, I have been a bit biased and included two Cornish locations within my top 10.
Bedruthan Steps is located just north of Newquay and is arguably the best example of the county's steep, wild and rugged coastline. Park at the National Trust car park at Carnewas and walk north along the coast path towards Park Head. The steep staircase down to the beach is closed during the winter months, but you can access the sandy beach from spring to late October and shoot the rock stacks from a low viewpoint. However, in my opinion, the coastline is better shot from the cliff tops. In winter, you can capture huge waves crashing against the rocks below; while in spring and early summer the cliff-tops are carpeted in wild flowers. In late May, thrift adds colour and interest to wider views and this is a particularly good time to visit.
The Steps look best bathed in warm, late evening light and a wide-angle lens will be the most useful focal length. Also carry with you a tripod, ND filters, grads and a polariser.
#10 Corbière Lighthouse, Jersey, Channel Islands
We can't complete this guide of UK locations without featuring the Channel Islands. Jersey is a beautiful place to visit and photograph, but surely its most photogenic landmark is Corbière Lighthouse.
Perched on a rock – which is a tidal island – just off the south-west tip of Jersey, it can be accessed at low tide via a concrete causeway. However, in my experience it is best shot from the beach at a higher tide, when the lighthouse is isolated, and only the largest jagged rocks remain sticking up above the sea. The tide rises quickly here, so always take care and find a good, safe viewpoint – maybe using a rock pool or the causeway as foreground interest. Longer exposures often create atmospheric, interesting results; so consider using a solid ND filter – or simply shoot in low light when shutter speeds are naturally longer. Ideally, a big colourful sunset or stormy dramatic sky will add impact to your shots. By taking photos at twilight, you can even capture the lighthouse with its light on.
More Location Guides
We've got a number of other location guides available for you to read on the website. Check out some of them below: