10 Best Places for Landscape Photography in South Wales
South Wales is an incredibly diverse area of the UK. It is a land of big skies and snow-capped mountains, lush green countryside, idyllic wooded river valleys, and towering waterfalls; all fringed by a fabulous coastline with golden beaches and turquoise waters. 
There are two national parks here; the rolling hills, serene lakes and wild mountains of the Brecon Beacons whilst the county of Pembrokeshire in south west Wales is the only coastal national park in the UK, with 186 miles of rugged rocky coastline home to quaint fishing harbours, secret coves and award winning beaches.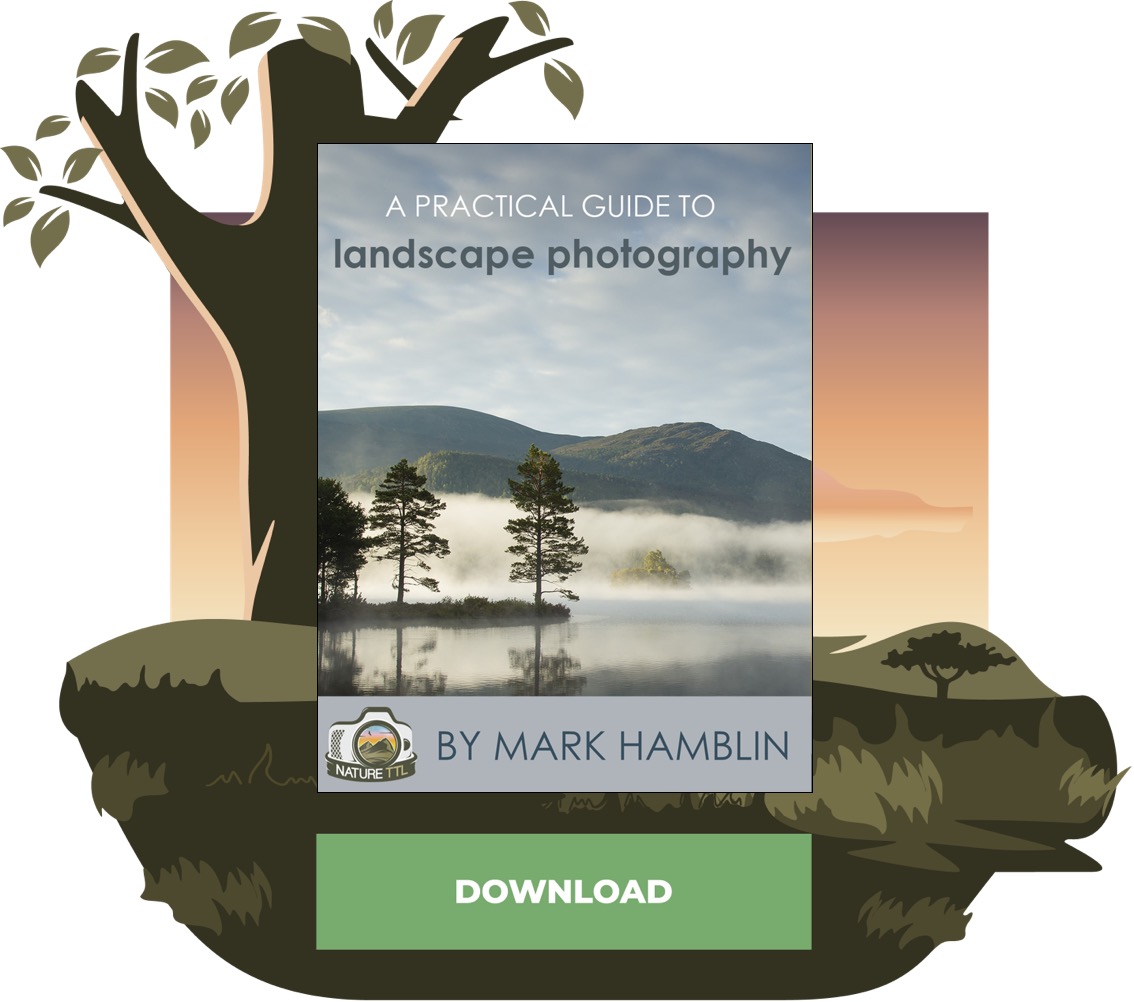 It is a landscape shaped by thousands of years of history, myths and legends. Everywhere there are historic links to the past: the remains of iron age forts, bronze age burial chambers and prehistoric stones with many medieval castles standing amongst the picturesque landscape. Here's a collection of 10 of the best places to visit for landscape photography!
Check Our Hub: Find Photography Workshops in the UK
#1 Pen y Fan
This magnificent mountain range in the heart of Wales needs no introduction. A magnet for tourists, walkers and photographers alike, it truly is the crowning glory of the Brecon Beacons National Park. At 886 metres stands Pen y Fan, the highest mountain in south Wales and southern Britain. Along with neighbouring summit Corn Du (873m), they both have very distinctive flat tops. Anywhere along this ridge line is a fabulous place to spend a day and take in the panoramic views that give that feeling of being on top of the world. Visit in winter for true snow conditions.
#2 Tenby
Tenby is one of those places I absolutely adore and never get tired of visiting, even on the rainiest of days! It's absolutely packed in the summer months due to it being a highly regarded holiday destination and the whole town is geared up for tourism, it truly is a classically British bucket and spade location. It's also a mecca for artists and painters alike, that's not surprising really, the chocolate box view of the harbour is extremely beautiful with many buildings differing in pastel hues creating a colourful tapestry.
#3 Rhossili
It's a bit cliché to say, but the first view you'll see of Rhossili beach will really take your breath away! That's mainly down to getting over the vastness of it; there's no denying it is one huge beach! A three mile long beach on its own won't grab too much interest, so thankfully there's plenty of great locations around here to get your photographic juices flowing – including nearby Worm's Head and the lovely heather moorland of Rhossili Down. 
#4 Nash Point
An extremely photogenic yet compact stretch of coastline and a place synonymous with photographers; the iconic bay of Nash Point on the Glamorgan heritage coast is a superb location to place your tripod. A rocky wave cut platform, peppered with pools and gullies covers the bay. Backed by ever growing in size pebbles and boulders leading up to the towering Sphynx-like rocky headland of Nash Point standing proud above in a fully loaded scene of raw geology and nature.
#5 Marloes
Another of Pembrokeshire's impressive beaches, Marloes beach is located on the western edge of the national park. This mile long curved stretch of golden sand is dotted with sporadic, rocky outcrops and rock pools full of life and interest. While it can be a very serene and calm place to be, Marloes does take the full force of Atlantic storms in winter so can be pretty spectacular with white water stretching out to sea. Marloes, and the peninsula surrounding it, is also a fabulous place for flora and fauna throughout the year. There are wild flowers throughout the spring, seals in autumn, and also birds of prey such as Kestrel & Peregrine nesting along the cliffs. 
#6 Cardiff Bay
Cardiff Bay is a diverse waterfront area built around a 200 hectare freshwater lake known as 'The Bay'. This small area provides the perfect focal point to plan a day out photographing and exploring the rich heritage and wide range of fun activities of Cardiff's vibrant waterfront. Offering landmark buildings, tourist attractions, eateries, boat trips, and cultural attractions, it's enough to keep you occupied all day and into the night.
#7 Waterfall Country
Nestled on the southern slopes of the Fforest Fawr massif west of Merthyr Tydfil, 'Waterfall Country' is one of the most beautiful and popular parts of the Brecon Beacons National Park. With steep, tree-lined gorges and an abundance of tumbling water, there are over 10 waterfalls in this relatively small wooded area. The most famous waterfall is Sgwd-y-Eira (Falls of Snow) on the River Hepste, where a natural path leads right behind the curtain of water, a truly magical experience. This area contains two Sites of Special Scientific Interest and a Special Area of Conservation with fine specimens of sessile Oak and Ash trees together with over 200 species of mosses, liverworts, and ferns.
#8 Strumble Head
We're very blessed with lighthouses in Wales, and especially in Pembrokeshire where's there are quite a few on offer. But they don't get much more photogenic than Strumble Head. Jutting out along the rugged north coast of the county on a rocky promontory, this is one of Britain's best places to spot migratory birds and passing cetaceans. Grey seals breed here in the autumn too, with wild flowers growing in abundance on the headland in the spring and summer. Strumble also benefits from a great positioning, looking north west, and is perfect for those colourful sunset skies all throughout the year. Couple all of this together with a coastal backdrop and it's a sure fire recipe for greatness.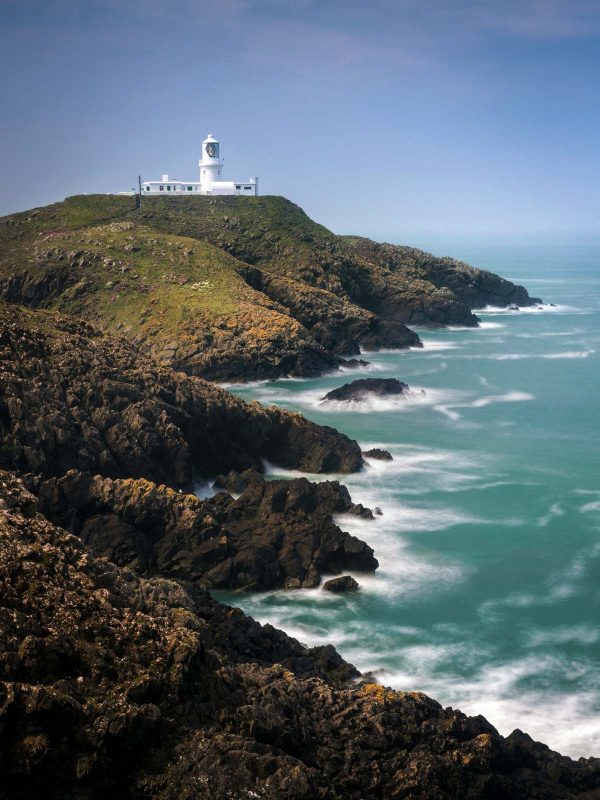 #9 Llyn y Fan Fach
A superbly secluded and picturesque lake, backed by a stunning mountain ridgeline with summit views that would rival anywhere in the world. Aptly named the Carmarthen Fan, it's nestled just inside the Carmarthenshire county border at the western extremities of the Brecon Beacons National Park. Another bonus is, thanks to the lake and ridgeline lying at over 600 metres above sea level, that it does catch the first of the snowfalls in winter. Snowy conditions completely transform this landscape creating an amazing spectacle of terrain and textures. It's tough going in the snow, especially through the snow drifts on the final ascent to the ridge-line, but it's definitely worth it! 
#10 Carew Castle
Probably the most photogenic of castles in Pembrokeshire, Carew is a stunning sight whatever the weather. Even though it's largely in ruin, it's still a very imposing castle. Its high walls and huge mullioned windows reflected spectacularly in the placid waters of its 23 acre mill pond. To the western end of the pond is the old tidal mill. It's the only restored tidal mill in Wales and one of just five in the UK. 
In Conclusion
Learn more about these ten locations, plus discover over fifty more in my new photo location guidebook – 'Photographing South Wales'. Travelling the breadth of South Wales, this book has been a joy to create over the last 4 years. This journey has made me fall even more in love with my home country and showcases the diversity South Wales offers everyone throughout the year. I've tried to select a good variety of photographic subjects in this book, so whether you are looking for coast or beach views, river valleys, upland rambles or castles, then the end result is a book that will hopefully help and inspire you on your photographic journey through South Wales, and ultimately enjoy spending time in this fabulous country, whatever the season.