Interview: Ross Couper's Africa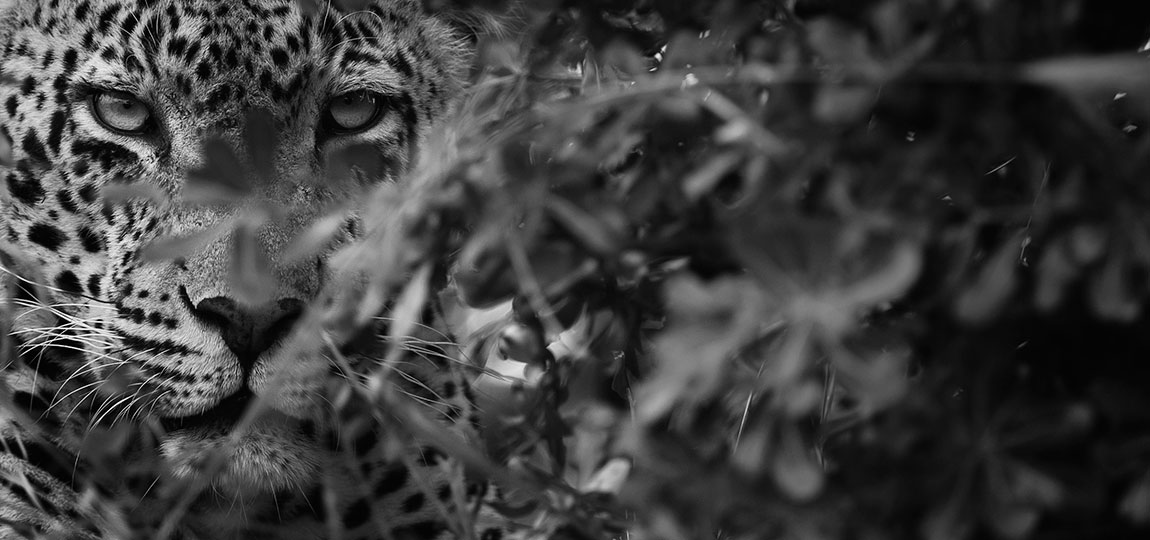 Ross Couper is an extremely talented wildlife photographer from South Africa. His work consists of countless images that visitors to the country could only dream of taking. His images capture the heart of each animal, and really do stand out from the crowd. We were delighted when Ross agreed to an interview with Nature TTL, and allowed us to show off his beautiful work.
We hope you enjoy this insightful interview with Ross Couper!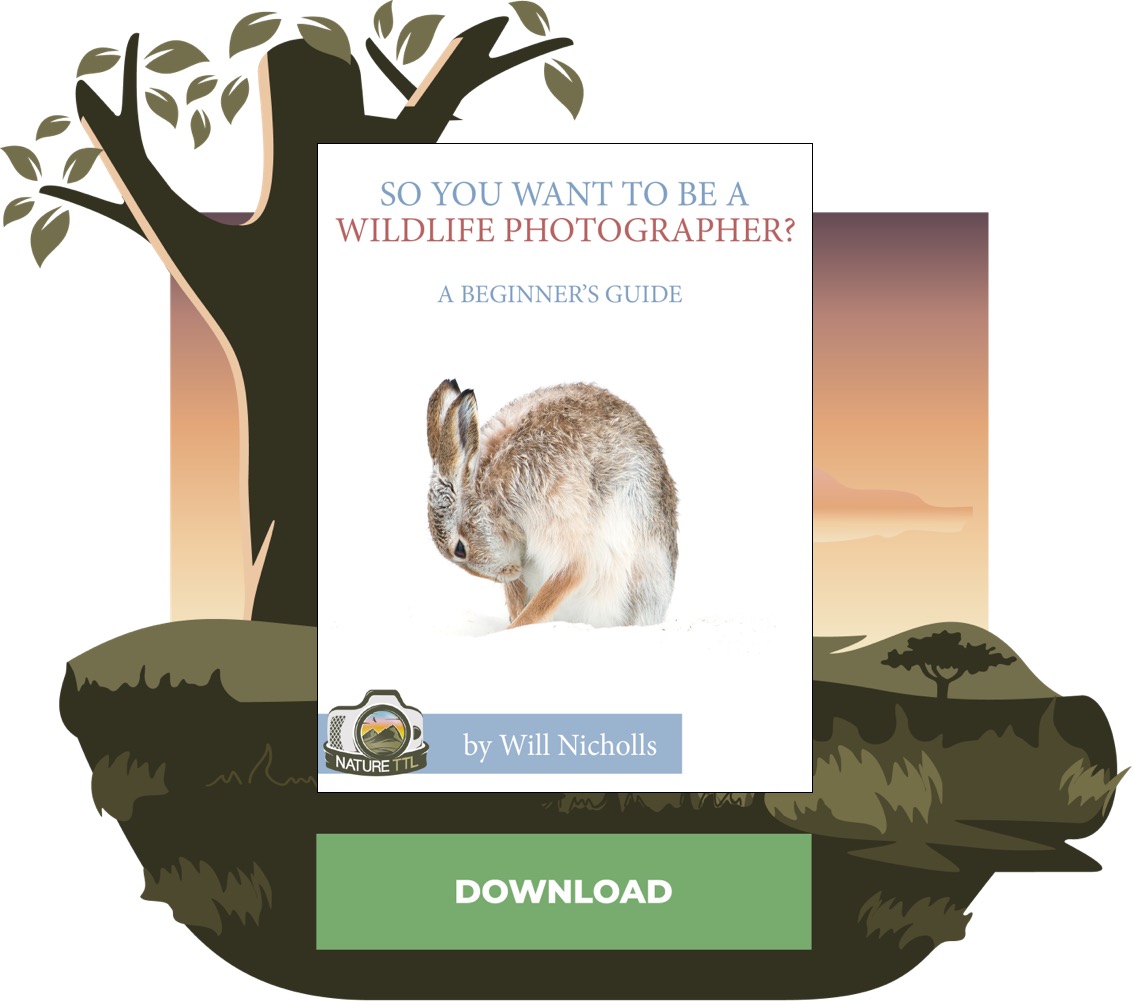 Anyone who looks at your images can see that you are very skilled behind the camera. What is it about African wildlife that you love so much?
I always revert to the quote on my website: "It's the serenity of Africa that makes it the most treasured piece of earth, with wildlife and open spaces.  Wild areas humble the spirit and inspire the soul – photographs embrace time."
The highlight of the quote is that Africa and its wildlife humbles the spirit. Everyday in the bush there is a moment of realism that has me pause and appreciate where I am, what I do and how I do not take a moment for granted. I don't think that there are many jobs in the world that allows one to do this.  
What kind of equipment do you find yourself shooting with most often?
I am always in hand with my Nikon D3s and my Nikon 70-200mm f/2.8G ED VR II lens.  
The camera body suits my wildlife photography as it has a 11 frames per second shooting rate, as well as the high ISO capabilities that render a fast shutter speed when I need it, especially in the late evening as soon as activity starts happening. The lens is very versatile in the bush. The other lenses that I use often are a 300mm f/2.8 VR  II, along with a 600mm f/4. I am fortunate enough to have an extreme range coupled to a professional series camera body. 
All of your photos are very striking, but we are particularly drawn to your monochrome work. What is it about black & white photography that finds you continually shooting that way?
My black and white work has really allowed me to highlight the wildlife subjects that I photograph. I spend countless hours with these wild animals and my black and white collection allows me to photograph them no matter what time of day it is or what the weather is doing. It is all about captured light in the right places that make them work well. As a self-taught photographer I read a lot of books about wildlife photography, and they always spoke about the golden hour. For years I kept chasing this theory, thinking that if I was not able to photograph the animal at 60 minutes before dusk while the rays of the sun were golden, then it was a wasted photo. My technical range limited my scope, so I spent countless hours reading more and getting to know my gear.  
My days as a photographer were becoming limiting as any cloudy or rainy day squashed the notion of getting "the" picture. Only years later while capturing people in black and white did I start noticing the great impact a black and white picture could provide. The black and white images could highlight the subject and with this monochrome effect, can lighten or darken the mood of the picture and often emit an emotion. Not so long after, I put the old theory of the golden hour in my back pocket and started looking through my archives of photographs. Only after I started looking into the folder, that was appropriately named the DUD file, did I start noticing the pictures that I took no matter if it was a rainy or cloudy day. They had great potential once converted.
The below picture was taken on a very cloudy day.  I recall this leopard was hunting a heard of impala that he had been stalking for several hours. The monochrome effect emulates his concentration and hunger. With it being taken very early in the afternoon, the colour photograph does not emit this, so the conversion allows a viewer to truly engage in the leopard's feeling, concentration and determination. The lack of colour allows the viewer to focus on the eye of the leopard and not become distracted by reflecting material.
This picture titled "Rain Dance" was taken during a downpour of rain. The vehicle I drive is completely open, so one can only imagine however I have to cover not only myself but my camera gear as well. Good gear is important, and being weather sealed allows you that competitive edge to continue shooting no matter what the conditions. 
With not a moment to spare, I unzipped my bag, grabbed my camera and captured several shots. As the rain drops spilled over my camera, I realised that I would have a great opportunity to capture the essence of the summer rain along with one of my favorite subjects. The photograph was aptly named, and it portrayed perfectly what these stallions will do in favour of fillies (young females).
You've taken some very emotive portraits of different species. Do you set out to achieve this, or is it later on when reviewing your photos that you find they have such an emotional connection with the viewer? 
I am extremely lucky to have an extensive background in art, and I am more of an intuitive photographer than a practical photographer. With the combination of being a field guide with extensive knowledge of my subject matter, I do believe that I set out to do this unconsciously. I have the liberty of heading out into the bush to look for a specific shot, allowing me to use my artistic flare to capture my subjects in unique poses. Understanding your wildlife subject's behavior and being able to manage your camera skills at the time required is vital for success.
You must've seen some amazing things in Africa. Can you tell us about your most memorable experience to date?
Recently I witnessed a situation where two kudu bulls had entangled their horns in an effort to overpower each other. It was reported in the late part of the afternoon, and this event was a truly National Geographic moment. After being informed of the sighting, I went to the area to find the Kudu bulls still intertwined. I found them in a shallow river and fatigue was clearly taking its toll. I thought that one Kudu bull was attempting to drown the other to get the upper hand, however they moved onto the sand bed where they stood looking dazed and confused.
In the morning I returned back to the area to find the Kudus still in the same area – still with their horns locked. As the Kudus were unable to feed, you could see the fatigue setting in. The Kudus had no strength to try and unlock themselves during the passing days. At the end of day three, a clan of hyena had discovered this ordeal and had started eating one of the Kudu's back legs. I hoped that the remaining Kudu would free itself while the hyenas were eating the other Kudu. I drove back to the site again the following day, hoping that the remaining Kudu had indeed had the opportunity to escape from the hyenas. As I turned around the corner, I was met by the hyenas who were now eating the second Kudu. The entire incident took place over five days and it was very emotional to watch and photograph. It was a moment that made you pause and realise that you were capturing a beautiful animal dying slowly at the hand of nature. If assistance had occurred, would these animals effectively be free?
Could you share with us your favourite image you've ever taken, and why?
That's a tough one! When trying to answer this question, I went through my photo folder and would choose one which I thought was my favourite, and then looked at the next picture and quickly chose that as a new favourite – and I kept going! I read a saying once that "your best picture is the photograph that you capture tomorrow" – so I can never really choose my favourite picture. I do however have a picture that has inspired the start of my black and white collection and is sold as a limited edition. We were on a drive and passing a river bank. Often, when looking for leopard, you look in the forks of trees or under a bush, but on this particular day I found the leopard on the banks of the river in a slipway that was used by crocoiciles to bake in the sun or retreat to the water.  The dark earth helped me to highlight the leopard. Once converted to black and white, the result was amazing.
When you're taking images yourself in Africa, how does it work? Do you drive yourself, or are you restricted to photo safaris like tourists are?
I am very lucky to work as a field guide for Singita at their Sabi Sand Lodge, which is adjacent to the Kruger National Park and within the Sabi Sand Private Game Reserve. During my work, I guide guests in a 6-seater land rover with no roof. There is a tracker that sits in the front of the vehicle to assist in tracking wildlife – without my tracker I would never have the privilege of seeing some incredible wildlife scenes. Within the private property we are able to go off the beaten track to see animals that are not on the road, in particular the larger species. So, in between guiding guests and interpreting my surroundings for them, there are opportunities to grab my camera and take some pictures on my own. I am a contributor to Singita's marketing material, so I have to keep my portfolio up to date with what is occurring in the bush. During my days off, I spend more time in the bush to photograph any wild elements – this is where passion is driven to dedication.
If you visit any of the South African National Parks, you can self-drive within the park but you will have to be in a closed vehicle, and you are only allowed to be on designated tarred and sand roads. However, this is not a disadvantage at all. I have had some amazing opportunities in the National Parks and often will spend several of my days off in the amazing preserved areas enjoying the variety of species that live there. 
We have to ask – what is your favourite animal to photograph and why?
Leopard! Tracking leopards can be one of the most rewarding tasks in the bush. This particular photograph was captured around midday, in overcast conditions. What makes this image stand out is the subject. The female leopard was known to be nervous and rarely would she be seen during the day. This was the only occasion that I had seen this leopard during the day.
Leopards can often become habituated to vehicles and we have the privilege of viewing them at very close range at Singita. However, there are a few leopards that never become used to the vehicles. 
This is a character trait that leopards can portray and it's interesting to watch. It is a reminder of how wild some of these animals are. So, it's especially rewarding to find and photograph one of these very wild leopards. She paused for a few moments in a tree where she was feeding on the remains of an impala, before descending and continuing to watch the bateleur eagles that were flying above. As she sat next my vehicle I was spellbound by her beauty. It was a gratifying day to come home with two photographs of this leopard.
You were born in Africa, and have a huge variety of wildlife on your doorstep, but are there any other animals around the world that you would like to photograph especially?
In keeping with the theme of cats, I would love to photograph:
Snow leopards – a large cat native to the mountain ranges of South and Central Asia. Currently on the Endangered list. 
The jaguar, which is the 3rd largest feline after the lion and tiger, and currently on the Near Threatened list
Though both animals are on different ends of the earth, they are elusive and would be incredibly rewarding to track in the wild and capture them on camera. It is incredibly sad to see the conservation status of these animals as threatened, but there are great charitable organisations out there, such as Panthera, who are devoted to preserving big cats and their ecosystems around the globe.
There are some incredibly talented photographers from Africa, it must be said. Are there any photographers that you look up to and have been inspired by?
Starting out in photography, I would follow forums on our local wildlife photography blog, and Wim van den Heever's photography was always highlighted.  Wim's birds in flight photography is the world's best, in my opinion. As an aspiring photographer, Wim had set the bar for me and really has inspired me.  South Africa has the most talented wildlife photographers and that could be seen at the BBC Wildlife Photographer of the Year 2013 competition:
Wildlife Photographer of the Year Winner: Greg Du Toit
Winner in the Bird Behaviors Category: Isak Pretorius
Runner-Up Animal Portrait Category: Peter Delaney
Runner-Up Animals in Environment Category: Wim van den Heever
Runner-Up Black & White Category: Andrew Schoeman
Highly Honoured Animal Behaviour Category: Lou Coetzer
Winner Wildlife Photojournalist of the Year : Brent Stirton

Runner-Up in the Animal Portrait Category and Front cover of the

BBC

Wildlife Photographer of the Year

book: Hannes Lochner 
So as you can see there is a long list of photographers that have inspired me to get up early every morning and return late at night, with the hope of getting that award-winning shot. I hope that one day I will join this winning table at the BBC Wildlife Photographer of the Year awards, and I hope to be joined by the next generation of photographic stars: Marlon du Toit, Morkel Erasmus, Chad Cocking and Keith Connelly – many of them being fellow guides, and they have all been instrumental in my photographic career often unbeknown to them. Fortunately, these photographers share their work online and are always open to explaining how they captured their photographs. They have shared advice and often been honest when needed as feedback allows you to grow photographically. The advice and support to my career has been instrumental in my development. 
We all know of the terrible poaching problems across areas of Africa. Do you see much hope for the situation, or is it all doom and gloom?
I think that we are making head wind – it just needs to be supported for years to come. Education is key, and changing cultural beliefs will never happen over night, but I do believe that we are all responsible in some way or another. Whether we highlight it, share it, or condemn it and sit back and say "well that's never going to change", it's all about what are you doing to help. Photographers can highlight the plight through the beauty of the animal and what may be lost one day. I do hope that countries continue to move forward and strive to protect these great animals for our future generations. 
You can view more of Ross' work, and purchase prints, on his website.
Try It Yourself: "Monochrome: Simply Dramatic or Dramatically Simple?"