Banff Wildlife: 10 Places to See Wildlife in the National Park
Banff National Park, nestled in the heart of the Canadian Rockies, is one of the most splendid destinations in North America for nature and wildlife photography. Banff wildlife attracts photographers and nature lovers to the mountains each year thanks to the majestic large mammals that stroll through its spectacular scenery.
But it's not just large mammals. There are plenty of birds and other, smaller animals to find too. Banff offers endless opportunities for memorable experiences and fantastic photo opportunities.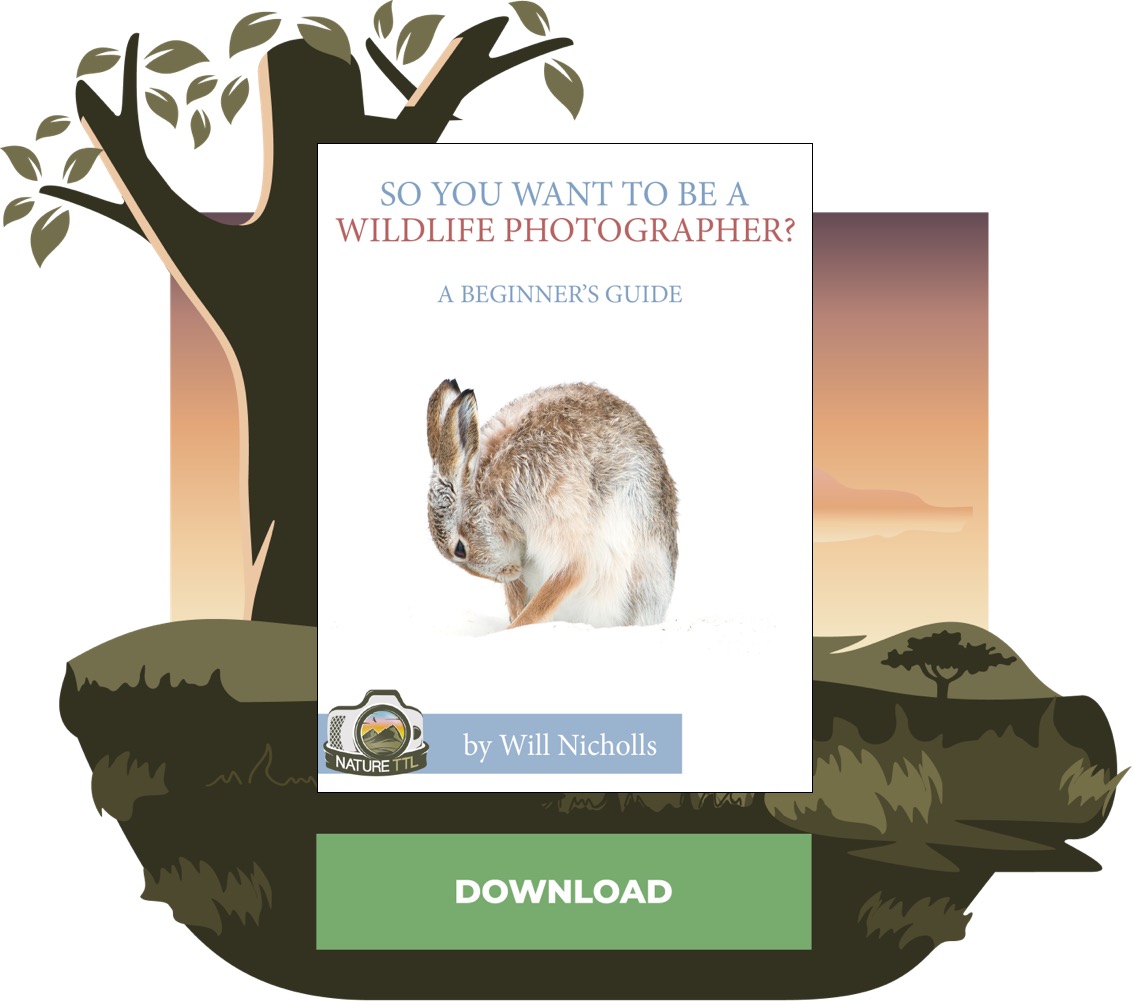 This article will guide you through the best places to find and observe Banff wildlife, whether you're interested in photographing grizzly bears, black bears, bighorn sheep, mountain goats, or any of the other wonderful animals that call this park home.
Getting to Know Banff's Wildlife
Banff National Park is home to an astounding variety of wildlife. Over 50 different species of mammals, from the imposing grizzly bear to the small yet spirited hoary marmot, and over 280 species of birds, including the majestic bald eagles, inhabit this natural paradise.
This park is a wildlife enthusiast's dream. However, it's important to remember that these animals are wild and must be respected. Always maintain a safe distance and never feed or attempt to touch the animals.
Best Locations for Seeing Banff Wildlife
One of the best ways to increase your chances of wildlife sightings is to go to places where they frequent. Here are some of the best places in Banff National Park to spot different species:
1. Bow Valley Parkway
Bow Valley Parkway, also known as Highway 1A, provides an alternative, slower-paced route parallel to the Trans-Canada Highway between the town of Banff and Lake Louise.
This 48-kilometre scenic drive is a prime location for spotting a diverse range of wildlife, especially during the dawn and dusk when animals are most active.
Sightings may include black bears, grizzly bears, elk, white-tailed deer, and coyotes. In recent years, even elusive mountain lions and lynx have been spotted in this area.
2. Icefields Parkway
Icefields Parkway is often regarded as one of the most breathtaking drives in the world. This 232-kilometre route from Banff to Jasper is not just known for its spectacular scenery but also for its diverse wildlife.
Regular sightings include bighorn sheep, mountain goats, bears, and moose. Occasionally, visitors may even see wolves.
Remember to keep your eyes on the road while driving – pull over at designated spots for wildlife viewing rather than in the middle of the highway. If you see cars pulled up on the side of the road, it's possible there is a wildlife sighting nearby.
3. Lake Louise
Lake Louise is one of the iconic landmarks of Banff National Park, but it's not just the turquoise waters and surrounding peaks that make it special.
The area around Lake Louise, particularly the trails leading from the lake, offer opportunities to spot mule deer, grizzly bears, pikas, and mountain goats.
The lake itself is a popular spot for migratory birds, making it a great place for birdwatching. There are many, many tourists in the area though so you may need to find a more secluded route in the surrounding trails for spotting mammals.
4. Moraine Lake
Moraine Lake, with its striking blue waters, is another wildlife hotspot. It's a common area for hoary marmots, ground squirrels, and chipmunks, particularly around the Rockpile Trail.
Snowshoe hares are also seen frequently during winter months. Birdwatchers will enjoy spotting Clark's nutcrackers, grey jays, and various species of sparrows.
5. Vermilion Lakes
Just a short distance from the town of Banff, the Vermilion Lakes offer an excellent location for viewing a variety of birds, including bald eagles, ospreys, and waterfowl.
Deer are frequently seen grazing in the grassy areas surrounding the lakes. Moreover, the stunning backdrop of Mount Rundle makes this a favourite spot for photographers.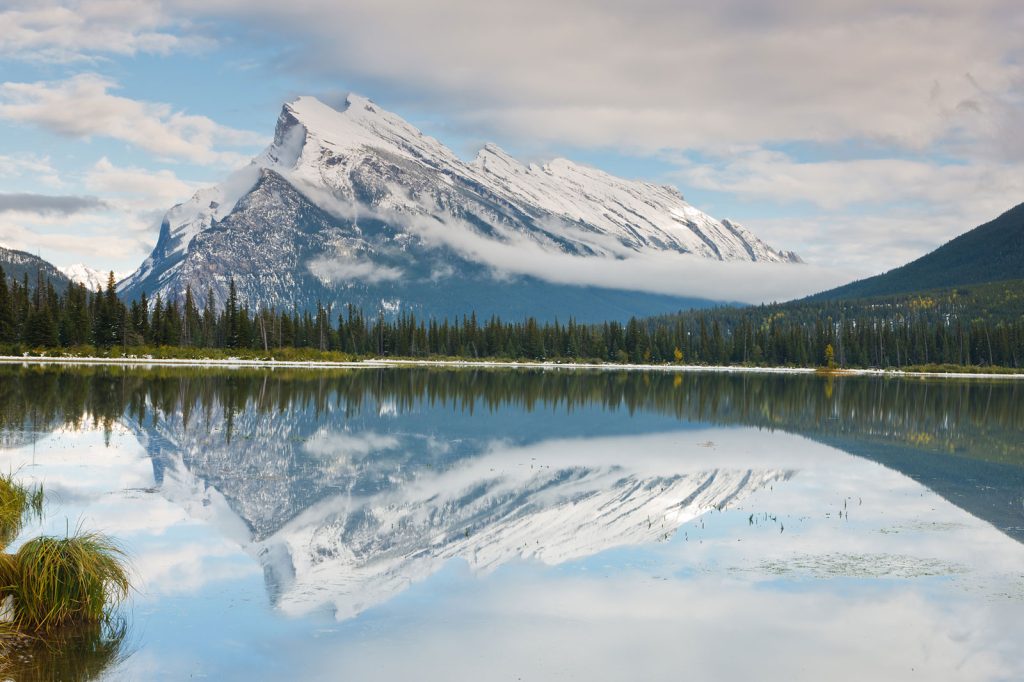 6. Spray Lakes Road
Spray Lakes Road, or Smith-Dorrien Trail as it is officially known, is a gravel road that winds its way through the Spray Valley Provincial Park.
It's less frequented by tourists, offering quieter encounters with wildlife. Sightings may include moose, black bears, and even cougars.
7. Sulphur Mountain
Sulphur Mountain, accessible via the Banff Gondola, offers breathtaking views of six mountain ranges. Apart from the spectacular scenery, it's also a good spot to observe wildlife.
Sightings of hoary marmots, golden-mantled ground squirrels, and various bird species are common. There's also a chance of spotting bighorn sheep around the summit.
8. Lake Minnewanka Loop
This 24-kilometre loop is a wildlife hotspot, where you can spot everything from large carnivores such as wolves and cougars to smaller animals like red squirrels and snowshoe hares.
Elk, mule deer, and white-tailed deer are frequent visitors around the lake area. Early spring or winter are good times to visit, as you might also catch sight of mountain goats on the cliffs above the road.
9. Bow River Valley
The Bow River Valley is another great spot to observe a variety of wildlife. Along the river, you can spot waterfowl, beavers, and muskrats.
Beavers are very cautious creatures, so be sure to stay silent in order to see them. They are mostly active at dawn and dusk.
The surrounding forests and meadows are home to grizzly and black bears, wolves, elk, and white-tailed deer.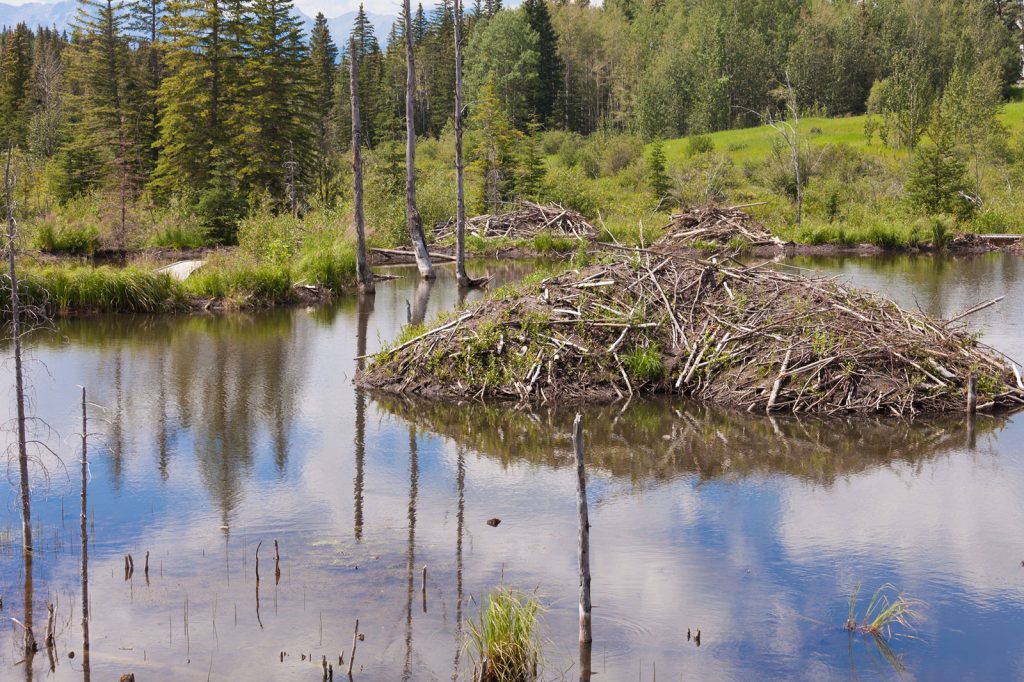 10. Banff Springs Golf Course
Although it's a somewhat unconventional wildlife viewing spot, the Banff Springs Golf Course is a regular haunt for elk, deer, and even bears. The course lies within the national park, and its lush fairways and clear water bodies provide attractive foraging grounds.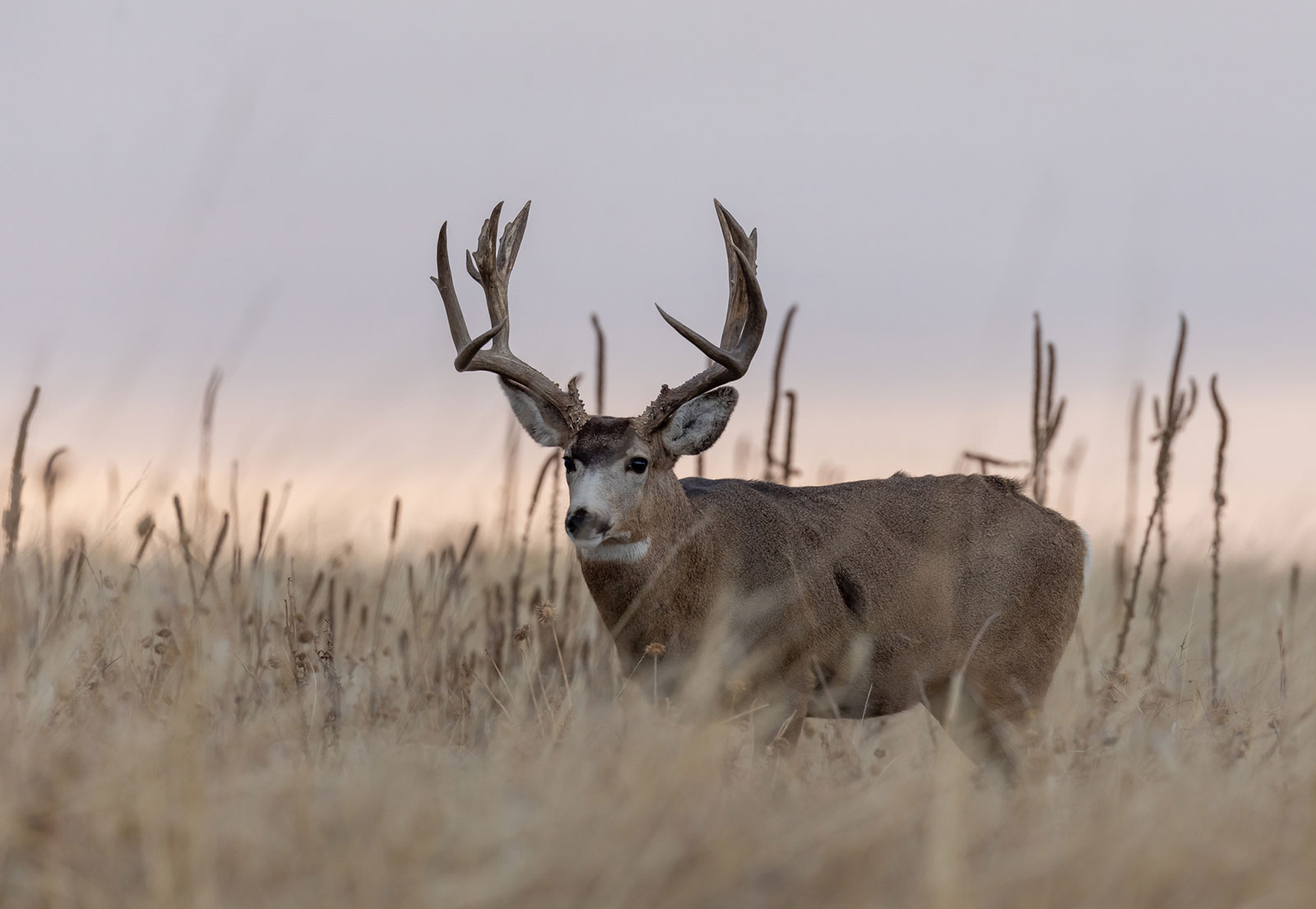 Remember to maintain a safe distance from wildlife, especially on golf courses where animals may feel cornered.
When to Visit
The best time of year for wildlife viewing in Banff National Park is during the spring and early summer when many animals are more active. The early morning and evening hours are also peak times for wildlife activity, particularly for larger animals like bears and deer.
During the winter months, while sightings of larger animals may be less frequent, visitors can still spot smaller animals and various bird species.
Staying Safe Around Wildlife
When it comes to wildlife viewing, safety should be the top priority. Larger animals such as grizzly bears, black bears, and mountain lions are particularly dangerous if provoked or if they feel threatened.
Parks Canada recommends keeping a distance of at least 100 metres from large animals and 30 metres from smaller ones.
It's not just for your safety, but for the welfare of the animals as well. Feeding wild animals can alter their natural behaviour and make them reliant on human food, which can lead to dangerous encounters.
Consequently, large mammals such as bears that begin to associate humans with food often end up being destroyed by the park rangers.
Bear Safety
Of course, bears hibernate during the winter so are almost impossible to see. However, hibernation doesn't actually stop a bear from waking up and stretching its legs. Therefore, you should practice bear safety all year round.
If you are walking trails in the park, ensure that you take bear spray with you – particularly if you are going on routes that are less popular with tourists and so less disturbed.
Wildlife and the Roads
Wildlife crossings, such as overpasses and underpasses, have been established throughout the park to reduce wildlife collisions on the roads.
These structures are a testament to Canada's biggest conservation success story and are a critical part of the local wildlife management strategy.
Guided Wildlife Tours
For first-time visitors, or even seasoned explorers who want a more structured experience, guided wildlife tours can be an excellent option.
Knowledgeable photography guides can provide valuable insights about Banff wildlife, their habits, and tips for photographing them.
This not only improves your chances of seeing wildlife but also enhances your understanding of these magnificent creatures and provides a much more rewarding experience.
In Conclusion
Whether you're driving along the Bow Valley Parkway, cross-country skiing in the winter, or enjoying a gondola ride up Sulphur Mountain, Banff National Park provides endless opportunities for wildlife viewing.
Remember, patience is key, and the best part of this adventure is often the unexpected encounters. Enjoy your time exploring Canada's oldest national park, respect the wildlife, and take lots of great pictures!
With this guide to hand, you should have a good chance of spotting and photographing some of Banff's most iconic wildlife, while staying safe and respecting these beautiful creatures' natural habitats.
For photographic tips, read our guide to the techniques for photographing wildlife in Banff.