The Best Equipment for Landscape Photography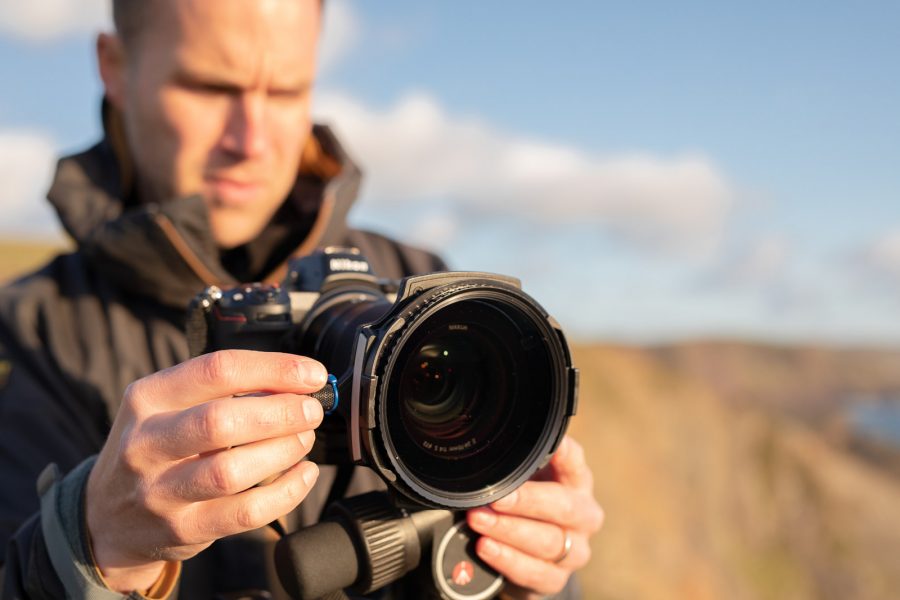 The best, most expensive camera far from guarantees you will take great landscape photos. Successful landscape images are the result of planning, good light, and the photographer's own creativity, tenacity and camera-handling skills. So, if you think buying the latest kit is going to make you a better photographer, you are wrong. However, having a decent camera certainly helps, and there are definitely some useful items of kit that will greatly aid your photography and maximise photo opportunities.
This is my list of the best equipment for landscape photography. Not every item is essential, but each one will benefit your landscape photography in one way or another. This list assumes you already have a camera. If not, read What's the Best Camera for Landscape Photography?.

So, let's get started.
1. Wide-angle lens
A wide-angle lens is the mainstay for most landscape photographers. Personally, I favour a wide-angle zoom for the versatility and precision they offer.
A 17-35mm wide-angle zoom (full frame or equivalent) is amongst the most useful and popular choices for scenics. The wide angle of view they provide is great for capturing big vistas and for including interesting foreground objects, lines, shape and detail.
Wide-angles appear to distort perspective, making nearby objects appear larger and more imposing, and making distant objects seem smaller. You can utilise the way they stretch the relationship between near and far to create results with an enhanced sense of depth.
All camera manufacturers boast an extensive, compatible range of lenses, but don't overlook third-party brands like Sigma and Tamron.
Read more: The Best Lenses for Landscape Photography
2. Telephoto-zoom
Longer focal lengths are often underused by landscape photographers, but a short to medium tele-zoom will prove a great addition to your camera backpack.
A 70-200mm tele-zoom is a good, versatile choice. You don't need to opt for the fastest, most expensive f/2.8 version. Landscape photographers rarely shoot wide open, so – as long as the lens is good optically – a slower f/4 version will more than suffice and you will save money and carry less weight.
A key characteristic of longer lenses is the way in which they appear to foreshorten perspective and push objects closer together. They are the perfect choice for isolating key points of interest within the landscape – such as a building, tree or mountain peaks.
Longer lenses will help highlight layers and textures found within the landscape and exaggerate atmospheric conditions, such as mist and fog.
3. Tripod
Our three-legged friends are essential for shooting a landscape. Yes, many camera bodies and lenses today boast built-in stabilisation, which is handy when working handheld. However, the best landscapes are typically captured in low light, using a small aperture to maximise depth of field.
Shutter speeds will often exceed 1/8th second, which is far too slow for handheld shooting. And if you are using filters, you need your camera in a fixed position; it is impossible to align graduated filters accurately unless the camera is on a tripod, while solid ND filters prolong exposure. So, invest in good legs.
Yes, tripods are a pain to lug about, but they are well worth the effort. If budget allows, buy carbon-fibre legs which are rigid, yet lighter to carry. Benro, Gitzo, Manfrotto and Really Right Stuff are among the best brands.
Look for a design that allows you to shoot from a comfortable height – you don't want to be constantly bending over awkwardly to see through the viewfinder. The design should also allow you to select a low shooting angle to get close to foreground objects.
Don't go so lightweight that your tripod won't remain sturdy or upright in bad weather – your legs have to be fit for purpose in different weather conditions. It is best to buy legs and head separately – rather than an all-in-one design – in order for you to match the head of your choice to your tripod.
4. Camera backpack
Landscape photographers regularly walk long distances, trekking up hills and over uneven ground to reach beautiful vistas. Therefore, it is essential you can house and carry all your camera kit comfortably. Shoulder bags are not recommended for landscapes – they might provide quick and easy access to kit, but they don't distribute the weight of your gear evenly.
A dedicated photo backpack is the best option for your back and for general comfort. F-stop Gear, Lowepro, Manfrotto, and Think Tank Photo are among the leading producers of camera backpacks to suit every system. Look for models with wide, well-padded shoulder straps and waist straps which will relieve tension on the lumber region and promote good posture and comfort.
Capacity is also a key consideration – you need a bag that will hold all the kit you wish to carry, with a little extra room to allow for your system to grow. Look for a bag where you can easily customise the internal compartments, and that has plenty of extra pockets and compartments to hold filters, accessories, food and clothing.
Opt for a design with accessory clips so you can attach your tripod to the bag, rather than carry it by hand. Lastly, it needs to be able to withstand regular outdoor use and bad weather – so look for backpacks constructed from hard-wearing, weather-proof material.
Good bags aren't cheap. But, if budget allows, don't scrimp on it as it is an important investment.
5. Smartphone
A mobile phone can prove an essential piece of kit today. There are so many helpful apps available for landscape photographers. Look at PhotoPills, TPE and SunScout, which all help you plan and map the sun's position at different times of the day to enable you to set-up in the best position.
Apps like SkyCandy look at the weather conditions and predicts the likelihood of there being a colourful sky, while the LEE Stopper app helps you calculate long exposures when using extreme ND filters.
Read more: The Best Smartphone Apps for Landscape Photographers
There are numerous weather apps too, which will help you make good decisions on when to head out with your camera and when to stay at home. The OS Maps app gives you access to Explorer and Landranger maps wherever you go. While What3Words is a good application to have on your phone for safety – every 3 metre square in the world has been given a unique combination of three words to make it easy to share your exact location in the case of emergency.
A smartphone more than justifies its place in our best equipment for landscape photography list.
6. Hand warmers
If your hands get cold, the desire to warm-up will overtake the urge to be creative and take photos. My hands really suffer in cold conditions, so I often wear gloves and always carry a handful of Hot Hands hand warmers in my bag.
These inexpensive, disposable hand warmers do the trick nicely, providing up to 10 hours of heat. They can make a huge difference to comfort in cold weather, when you are standing still for long periods waiting for the light.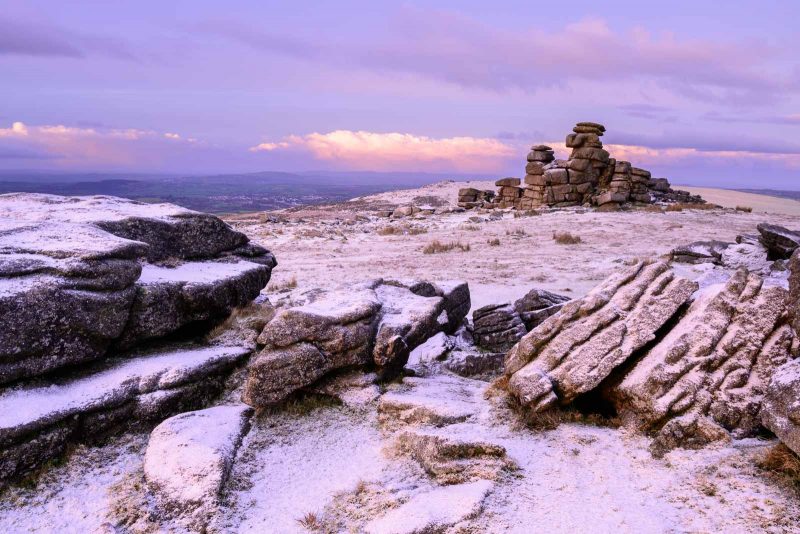 I just stuff a handwarmer in each glove and they keep my hands toasty for the rest of the day. Money well spent! There are plenty of reusable, rechargeable hand warmers available too. For advice on shooting wintry landscapes, check out this article.
Read more: How to Use Cameras in Extremely Cold Temperatures
7. Remote release
Even when a camera is secure on a tripod, you should avoid physically depressing the shutter release button when taking landscape photos. Doing so can cause a small amount of movement that will degrade image sharpness.
One option is to use your camera's self-timer or delay option, but this is no good if you need to time your photo precisely – maybe to capture transient light or the backwash of a wave.
A remote release of some sort is a good investment. It also makes it easier to use your camera's Bulb mode and capture extreme exposures. I rely on a good old-fashioned remote cord, but you may prefer the sophistication of a wireless, infrared device.
8. Outdoor Clothing
It could be argued that having the right clothing and footwear is every bit as essential to you achieving 'the shot' as your camera kit. If you are cold, wet, or don't have the right footwear to reach the best viewpoint, you won't capture the best images. This is especially true in unsettled or wintry weather. So, invest in a good base layer that will 'wick' moisture away from your skin and keep your warm and dry.
A good insulated jacket is important too, together with some sort of water and wind-proof outer garment. Looks at brands such as Paramo, Patagonia and Rab.
Good, well-fitted walking boots are a must-have for landscapers. Opt for a design that is a warm, waterproof and provides good ankle support for when you are clambering over uneven ground. Brasher, Mammut, Meindl and Scarpa all have excellent reputations.
And don't forget your wellies. I never go anywhere without good, comfortable, neoprene wellingtons in the car. They might be quite pricy, but they will keep your feet warm while wading in water or walking over boggy moorland. Bogs, Hunter, Le Chameau, and Muck Boots all produce good boots.
9. Filter system and filters
There are many advantages to filtering the light and there is a handful of technical and creative filters that have the ability to dramatically enhance your landscape photos. I suggest you carry a polarising filter, solid ND filters and graduated ND filters.
You will also want a dedicated filter system – a 100mm holder, like the LEE 100, is a good size and a good choice for most mirrorless and SLR users.
Read more: The Essential Guide to Filters
A polarising filter will reduce reflections and glare and restore natural colour saturation. Solid ND filters are a great creative tool, allowing landscape photographers to prolong exposure to creatively blur subject motion, like moving water and cloud.
Graduated ND filters are designed to overcome high contrast scenes, where the sky is much brighter than the foreground. By overlaying the coated area over the sky, you can record detail throughout the scene. Although, some photographers prefer to bracket their exposure and blend files instead, in order to extend dynamic range.
For more details about filtration, and advice on what system and filters to purchase, download our The Essential Guide to Filters for Landscape Photography eBook.
10. Headtorch
It might not seem like a key accessory, but a headtorch more than justifies its place on my list of the best equipment for landscape photography. To capture the most atmospheric conditions, you will regularly walk to a viewpoint before sunrise, or return to your vehicle after sunset. Therefore, a torch is a must-have accessory in order to reach your viewpoint safely in semi-darkness.
A head torch is the best option, allowing you to keep your hands free, which is useful when setting up or packing away your gear. A flashlight can also be useful to illuminate foreground in low-light to aid focusing.
Buy a head torch that allows you to direct or pivot the lamp and that boasts a red LED to preserve night vision when doing astrophotography. Petzl are an excellent brand.
In conclusion
The right kit certainly will certainly help you capture better landscape images, but always remember – it's the person behind the camera that makes the shot!