How to Plan a Photography Trip to Kanha National Park
I have visited a number of the parks in Central India, and Kanha comes out on top as a photography destination. Like its counterparts Bandhavgarh and Pench, Kanha is of course best known for its tigers. Central India, in particular the state of Madhya Pradesh, has the highest density of tigers in the world.
However, Kanha's true charm lies in its diverse and beautiful landscapes, which I believe offer some of the best possible backdrops against which to photograph India's wildlife. A blend of sweeping grassland and wet forest means that you are never short of a variety of subjects to shoot.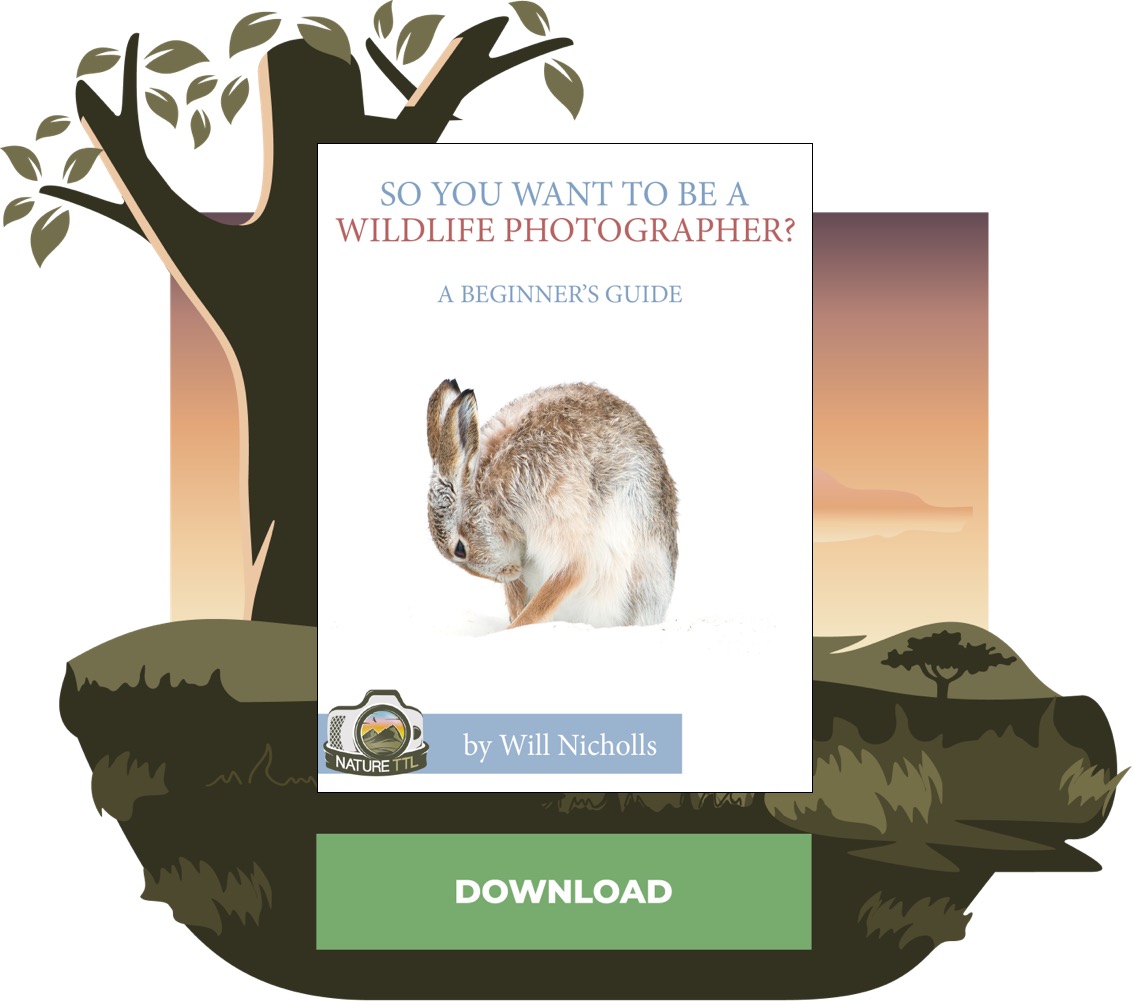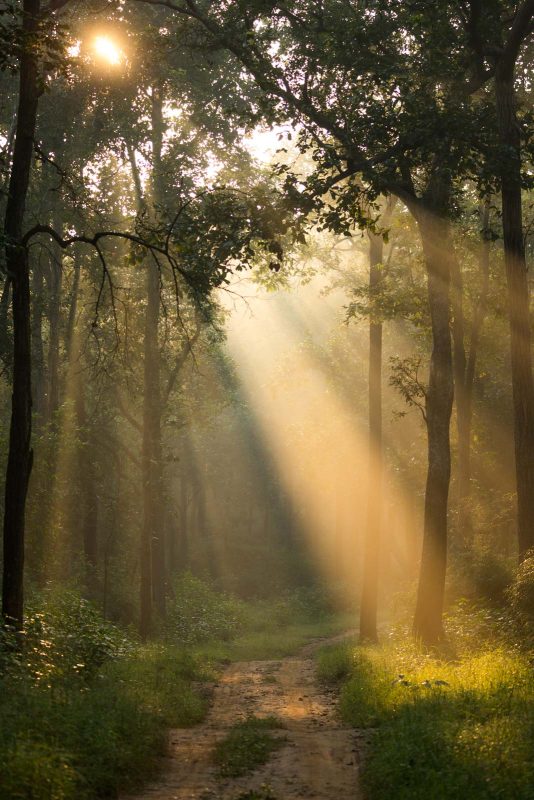 Getting to Kanha, or any of the other parks in Central India, takes two plane journeys. Direct flights to New Delhi are available, and a connecting flight to either Raipur or Jabalpur will also be required. Your lodge will be able to arrange a car and driver to collect you from either of these airports.
The journey is a long one and, whilst it can be challenging, this is the best insight you will get into life in rural India.
Stop for a cup of chai and a hot samosa; people are welcoming and these experiences will stay with you, perhaps even more so than the wildlife.
Where to stay in Kanha National Park
For wildlife enthusiasts, there is one standout choice: Kanha Jungle Lodge. The original Jungle Lodge has since been emulated by many, but the collective knowledge of the family who own and run the original is unrivalled.
You will learn much in an evening talking to lodge manager Tarun, who has worked with many of the world's best photographers and film crews over the past few decades.
Singinawa Jungle Lodge is another lodge with similar values that I wouldn't hesitate to recommend.
Camera gear to take to Kanha National Park
Most of my safaris were accompanied by Canon's 100-400mm II on a full frame Canon body. This is a superb all-rounder which allows for flexibility, stretching from macro-like performance (invertebrate life is abundant, best experienced on a guided night walk with a macro lens and ring flash, if you have them), to a reasonable option for landscape and habitat shots.
If I'm on a safari with a photography focus, then I would take the options of a Canon 1DX and 500mm f/4, and a Canon 6D with a 100-400mm. Both of these would be kept readily to hand, and perhaps a 16-35mm in the bag.
On occasion I have shot with a 1.4 extender – on a prime lens, the extra reach is better than a heavy crop. With that being said, I don't use it in low light situations, and certainly don't use it on the 100-400mm.
A beanbag (half filled with rice on arrival) is also invaluable. There simply isn't the space or the time for a tripod: it's likely to be more of a hindrance so it is best to leave it at home.
Finally, it's worth taking something to protect your equipment from dust. There are purpose made dust covers available, but something as simple as a pillow case will suffice. I would also recommend having a blower to hand to clear dust from your glass. This will avoid any possible abrasion that wiping with a cloth could cause.
Read more: How to Clean Your Camera's Lens
Other items worth taking
Aside from SLR camera equipment, I always take a trail camera (a Low Glow Bushnell Aggressor). Whilst you need permission to put them up in and around the park, many of the lodges have large grounds which will be visited by wildlife, including tigers!
Camera trap opportunities may also be a possibility, though it is difficult to obtain permission to do this outside of the lodge grounds. If you have a system you want to take, ask where the animal trails are located on the property you are staying at. Nocturnal species, such as wild boar and civet, visit frequently and provide fairly reliable subjects.
Read more: 8 Tips for Wildlife Camera Trap Photography
Clothing-wise, you really need to pack for both winter and summer weather. One thing that visitors often fail to realise is that Central India can be cold, especially early in the morning. A few hours in an open topped vehicle soon becomes uncomfortable if you don't have the appropriate clothing.
So layer up: take gloves, a warm hat, and, most importantly, a snood. This will serve to both keep the chill off your face and act as an invaluable dust filter.
In terms of vaccinations and prophylactics, nothing is mandatory. Kanha is just outside of the malaria zones and cases are rare. Many tourists don't take anti-malaria medication as a result. Keeping covered to avoid being bitten is a better defence against mosquito bites, which are only a problem in the evenings either side of the monsoon.
I spent 6 months working in India in 2018 and didn't suffer any illness in this entire time. Safari lodge food is superb and prepped so well that terms like "Delhi belly" are irrelevant. However, if you are on the road, eating only hot food is a wise precaution.
What to shoot in Kanha National Park
There is much more to Kanha than its big cats!
There are several deer species, including the endemic hard ground barasingha. It is home to the immense gaur (the world's largest wild bovine species), over 300 species of birds, wild dogs (possibly the park's coolest carnivore), and primates, such as grey langur and rhesus macaque.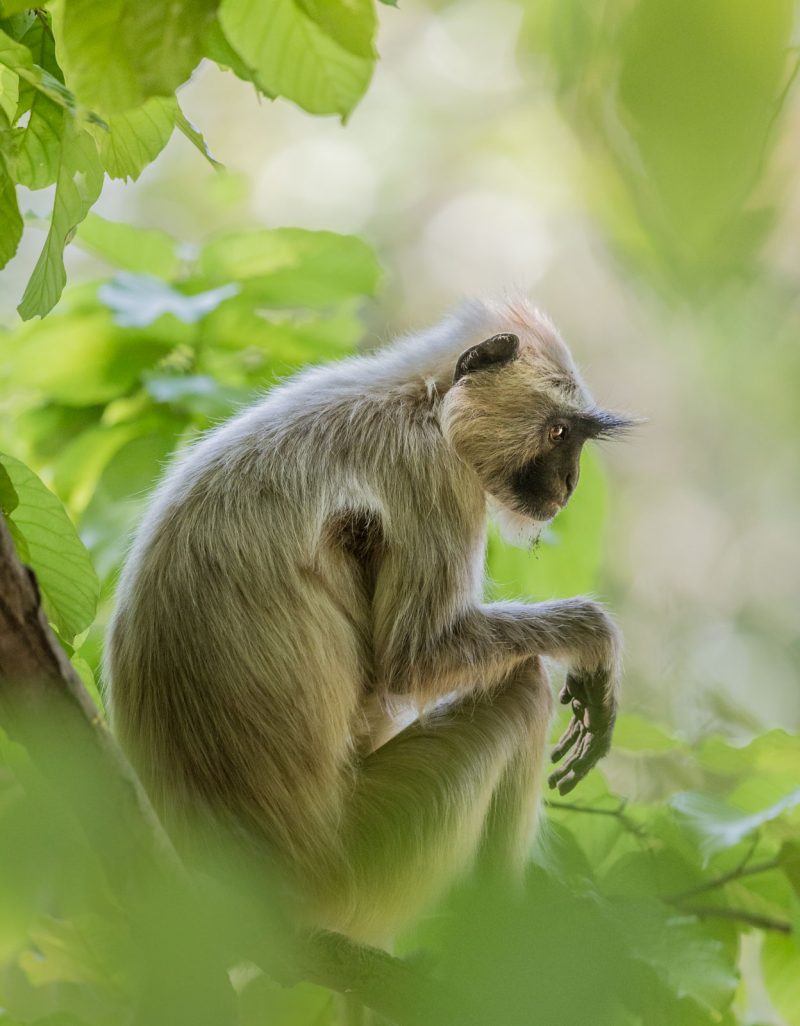 Langur in particular make for fantastic photographic subjects. Watch them for long enough and they will offer a wealth of behaviours and interesting compositions worth shooting. Their pale fur also lends itself superbly to backlighting. Under expose or use spot metering on the hi-lights to make the most of this.
Read more: How to Take Impacting Portraits of Wildlife
Knowing a little about where you are in the park will prove very useful. Tickets are purchased for specific zones on each safari, so this is decided well in advance at the time of booking. So, when you book, ask what each zone will offer.
The three most popular zones are Mukki, Kisli, and Kanha. There are subtle differences between them, and also bear in mind that activity may well shift year on year, especially where tigers are concerned.
If this is your focus, check out the social media pages to see where current encounters are concentrated, and then book your zones accordingly.
For a broader experience I recommend booking safaris across more than one zone. Kanha zone, for example, has sweeping meadows where deer and antelope thrive, great for early morning drives when antler tops penetrate the mist.
Kisli has more in the way of jungle roads and could reveal more of the lesser seen species, such as leopard, sloth bear, or tree shrew. Mukki is the most popular zone: it offers great diversity of habitat and a high density of tigers.
It also sports some of the park's best water holes, which are of course hot spots for wildlife.
Evening safaris in the Sondar area of Mukki offer an idyllic Indian wildlife experience. Herds of swamp deer graze the shallow waters, while langur languish and peacocks cry. If you are lucky, alarm calls will ring out ahead of an approaching predator coming to drink at Sondar tank.
There is also the option of a full day safari: this allows extra time to enter the park before other vehicles, and means you can access multiple zones in one day.
Whilst other visitors must split their time between morning and afternoon safaris, full day ticket holders can stay in the park from dawn until dusk, should they desire.
These tickets are significantly more expensive than regular tickets, but are the go-to choice for film makers and professional photographers alike.
I would always encourage photographers to look beyond the obvious shot, aim to capture what best encapsulates a scene or a subject, isolate the coolest details, or shoot to tell a story with your images. Go beyond taking a snapshot.
Read more: Composition in Wildlife Photography: Getting Creative
6 top tips when visiting Kanha National Park
1. Go independently: this means you have control of your vehicle, and what and where you get to shoot. These choices are the basis of unique images.
2. Avoid switching lenses in the field. Dust really will get everywhere. If you take just one lens, then a 100-400mm is best. No need to switch lenses, and the diversity of a zoom is invaluable in this environment.
3. Ask if you can take the back seat out of your vehicle. Most of the Indian safari vehicles are small 4x4s, known in India as the gypsy.
Getting low in these tough little machines isn't easy but, with the back seat removed, you can lay on the floor and obtain a relatively low angle. This works especially well if you meet a tiger on the road.
4. Ask your guide/naturalist where you are going, what the landscape will be like, and give them an idea of what you would like to shoot. Get to know them too, as this will go a long way towards establishing a rapport and improving the communication between you both.
5. Pick your season according to what you want to shoot. Kanha is open to tourism from October 15th to June 30th, depending on the rains.
The warmer months of April, May, and June are likely to produce more encounters with large mammals, including cats, as they seek out the waterholes that persist despite the 40 degrees Celsius heat (also something to bear in mind).
However, everyone else will be waiting at the same spots. My preference is for the winter months between November and February. The forest is green and wet, there is more bird and invertebrate activity, and the forest feels more alive.
6. Don't be afraid to do your own thing. Tiger sightings tend to dominate the activity of the park's tourists, drivers, and guides. This can lead to busy encounters and, although these are governed by strict rules on proximity and crowding, they inevitably lead to limited photographic opportunities.
Recognising these situations as they emerge, and having the foresight to focus your attention elsewhere, will pay dividends. It's easier said than done, of course, especially if it's your first encounter with a wild tiger.
In conclusion
Finally, it's fair to question the ethics and environmental impact of travelling so far to photograph wildlife. However, it's important to remember that these parks can only exist with the support of tourism. They provide vital income for local people and are the main reason tiger populations in Central India remain stable.
I have heard the argument from some animal rights groups that the park environment can negatively impact the welfare of its wildlife. I feel it's important to stress that this has not been my experience at all, in fact, quite the opposite. For example, the tiger population in Kanha would appear to be far denser within the tourist zones than outside them.
Animals become habituated to safari related activity and benefit from the protection that additional human presence provides, as it is a clear deterrent to poachers. Where wildlife provides local people with an income and access to better amenities, they respect and protect it.
Times have been hard for these parks of late, with a real downturn in international tourism. Your visit will contribute to the health of both the local economy and the wildlife that supports it.