How to Choose a Good Wildlife Photography Workshop
Being a wildlife photographer alongside a day job means that you don't have much time to scout out areas and find subjects for your images. Consequently, more and more photographers are renting wildlife hides setup for photography. Wildlife photography workshops are getting competitive between operators, with everyone trying to get as many clients through the door as possible. However, this means that not all hides are as ethical as they should be. It is important that we, as visitors to these hides, are aware of ethical practices and what we should be looking out for when booking a photography experience.
Baiting wildlife
Bringing paying clients to a wildlife hide puts pressure on the operator to ensure that the animals "perform". This can mean that some people may look to unethical means of attracting the star of the show. For example, there are a number of hides available where live baiting is a regular occurrence. This is where a live animal will be provided as a prey item, in a controlled space, for a predator to come and take.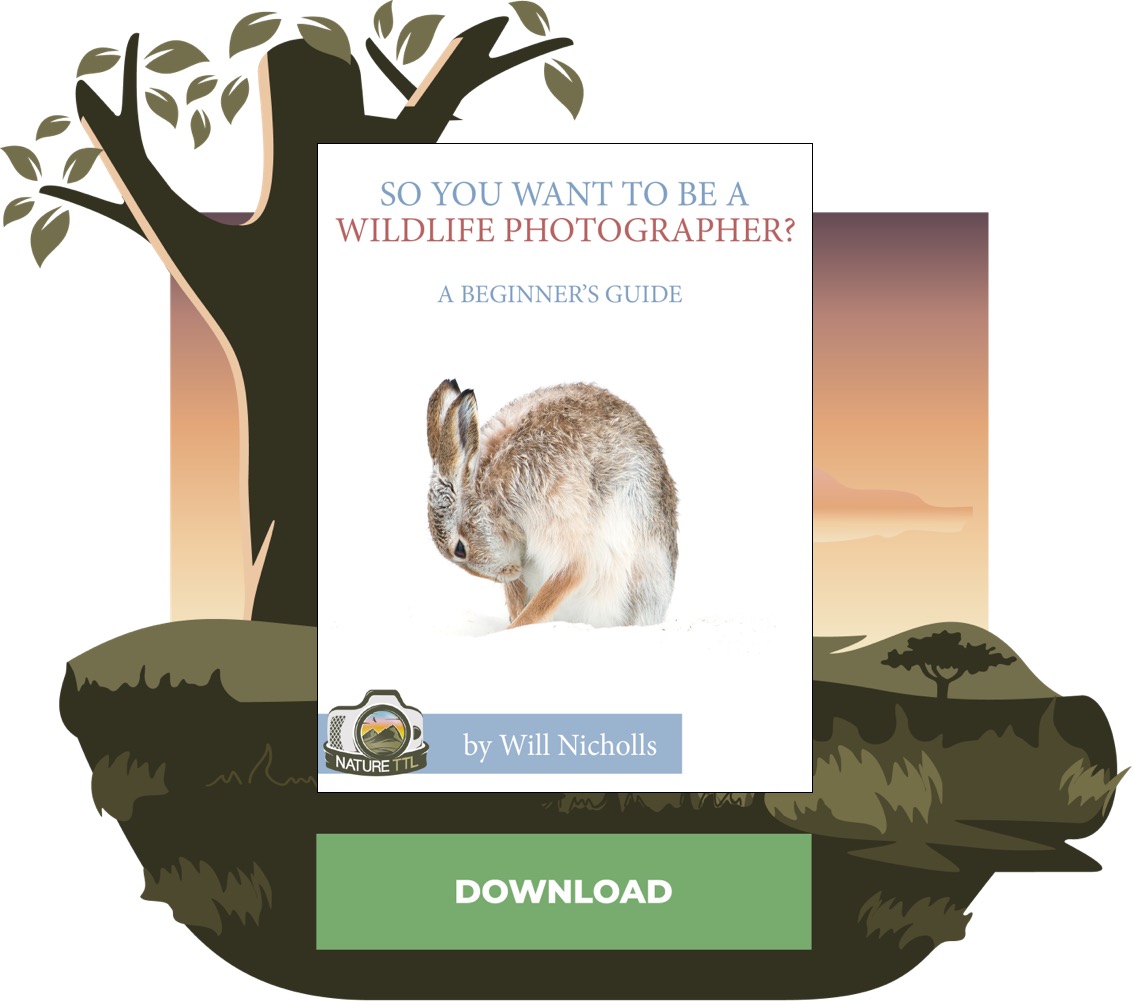 Live baiting is a very controversial method of attracting animals, and is banned from the likes of the Wildlife Photographer of the Year competition because of its recognition as an unethical practice.
A typical example of this in the UK is at kingfisher hides that allow you to photograph the birds diving in and out of the water. In almost all cases, this is achieved by placing a glass tank of fish below the surface, with a suitable perch for the kingfisher above. The birds will then regularly take fish from this tank, allowing for incredible pictures to be taken. However, they are at the cost of live baiting and this is also why such images are commonplace now. What was once an impressive shot now barely turns anyone's head.
Nature TTL has a Photo Travel Hub that features workshops and tours around the world. We allow operators to tag their listings with "no live baiting," should this be a concern for you. Browse our selection of workshops here.
Captive animals
Some photography workshops will work with captive animals, and are a great way for you to hone your skills without "wasting time" waiting for the subject to appear. In the UK, some typical captive wildlife workshops include raptors and dormice (not together!). Some wildlife centres and zoos will also run workshops with their animals.
When choosing a workshop dealing with captive animals, it is a good idea to read reviews before you go. You'll be able to ascertain whether the animals are treated well, and are not overworked, from the comments of previous visitors.
There is a particular place in the USA that runs photography workshops with captive big cats and other predators. Photographers line up to capture images of the animals in what look like "wild" scenarios. However, the truth of it is that the animals are mistreated and abused in order to get such images. It is important that you don't find yourself visiting such a place accidentally and supporting this kind of thing, so ensure to do your research first.
The UK recently introduced legislation that requires captive wildlife being used in photography workshops, for commercial gain, to be licensed.
The Nature TTL Hub is a good place to research your next wildlife workshop. We allow photographers to leave reviews of the workshops they have been on, so you can have more confidence when making a booking.
Operator insurance
It is a good idea to check that a workshop operator has the correct insurance, especially if you are going overseas with them. As a minimum, you want to see that they have public liability insurance as this will cover you should you be injured during a workshop or photography tour.
If you're handing over big sums of money, then it is a good idea to only book with operators that are backed by some sort of financial insurance that protects you and your booking fee should the company go under before the photography tour goes ahead.
Many workshops and tours are run by individual photographers, rather than large companies. This, combined with the fact that there isn't much advice handed out to those looking to run tours, means that there are a number of workshops that aren't properly insured (often due to simple oversight or lack of understanding).
The Nature TTL Hub allows you to see workshop operators that have the relevant insurance. These companies will have a verified badge alongside their listings, giving you the peace of mind that you're in good hands.
In conclusion
We should all ensure that we are ethical with our wildlife photography. A picture is never more important than the welfare of the animal, and always think about why an animal may be "performing" at a workshop.
There is a broad spectrum of people running wildlife photography workshops. Many mean well and are ethical in their approaches. Some would disagree with some of the things I say here, and that is their opinion. However, there are some operators, sadly, that do not care for the welfare of animals at all and are only focused on their bottom line. Be careful out there!