4 Best Canon Fisheye Lenses for Photography
A Canon fisheye lens will create an extreme amount of distortion in an image. These ultra-wide-angle lenses provide a unique perspective that can be used creatively, and is particularly popular in architecture, underwater, or real estate photography.
The difference between a wide-angle and fisheye lens
A wide-angle lens allows you to capture a large scene in the frame. The short focal length means that a lot of your surroundings are able to fit into one photo.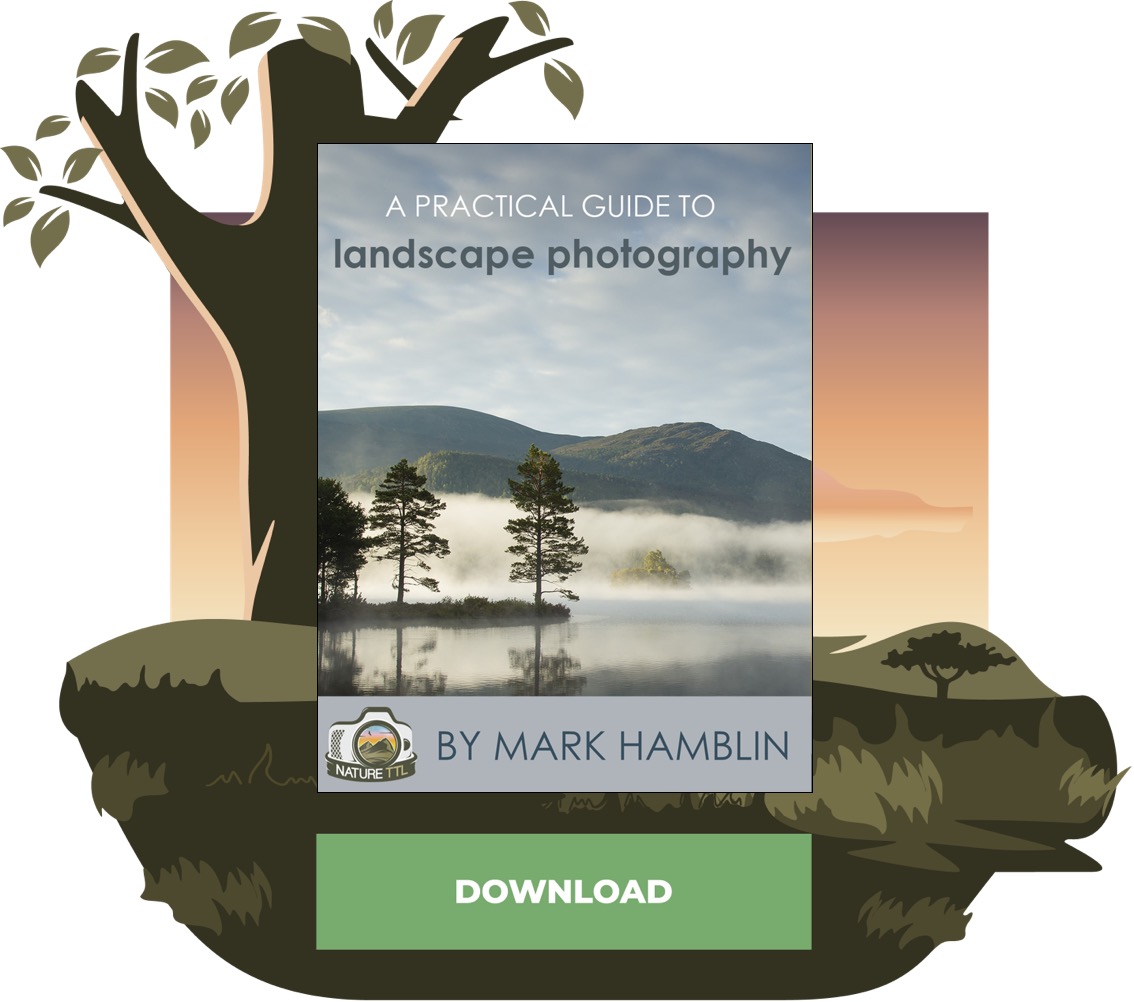 A fisheye lens takes this further, cramming a even more of the scene into one shot. The trade-off here is distortion, causing the edges to pull inward following the curvature of the glass.
For example, when using a Canon fisheye lens you can expect straight horizon lines to be curved. If you're shooting a flat horizon, this will create an effect that looks like the curvature of the Earth.
Diagonal versus circular fisheye
One important distinction to make before we get onto lens choices is the terminology surrounding the resulting effect.
A diagonal fisheye effect (also known as a full-frame fisheye) describes an image where the picture fills the entire frame. That is to say, there are no black areas in the final photo. Typically, this is the most sought-after type of fisheye lens.
A circular fisheye is so wide, however, that it creates a full circle within the frame. The surroundings are black, with the scene curved into a "ball".
Best Canon fisheye lens choices in 2022
The best Canon fisheye lens choice comes down to what your photographic goals are. There are a number of options available to you, including fisheye lenses made by third-party manufacturers that will fit your Canon camera.
1. Canon EF 8-15mm f/4L Fisheye USM
First off, the first-party Canon fisheye lens of choice is the 8-15mm f/4 lens. One of the best lenses out there, it is part of the L-series from Canon which indicates its excellent optical quality. It is also the only fisheye lens on this list with autofocus.
This full-frame lens is suitable for both Canon EF and EF-S cameras, although if using this on a crop-sensor camera you can expect the fisheye effect to be reduced.
This is a zoom lens, meaning that it affords you flexibility in your composition as you are able to adjust the focal length whilst shooting.
Many fisheye lenses are primes and restrict your compositions somewhat, so if you like to keep things flexible then the 8-15mm f/4 is a great choice.
2. Samyang 12mm f/2.8 ED AS NCS Fisheye
A popular yet affordable third-party brand, the Samyang 12mm f/2.8 fisheye lens is suitable for Canon DSLR cameras (or mirrorless if using a converter).
It's a fully manual lens, so there is no autofocus to be had here. This needs to be taken into consideration when deciding if this is the correct choice for you.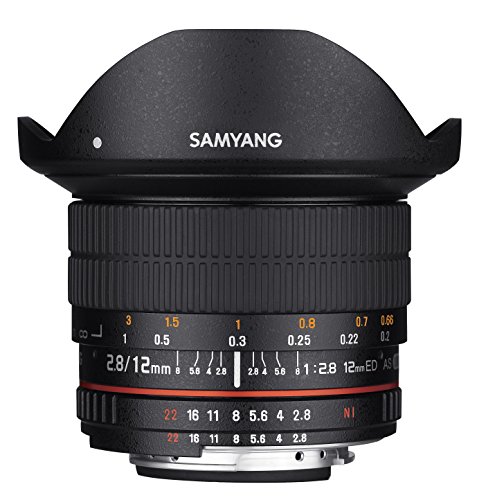 Particularly, if you are an underwater photographer and your camera housing does not allow you to control the focus ring of the lens, then it's not suitable for your needs.
This is a diagonal fisheye lens on both full-frame and crop sensor cameras.
3. Rokinon 8mm f/3.5 HD Fisheye
This lens is compatible with both crop-sensor and full-frame Canon cameras.
On a full-frame camera, the Rokinon 8mm f/3.5 will produce a circular effect with the black surroundings. On a cropped sensor, it'll provide a 167-degree view and fill the entire frame.
The lens hood is removable, making it a good choice for underwater photographers using a housing.
Once again, this is a manual focus only lens.
4. Rokinon 12mm f/2.8 Fisheye
Similar to the Samyang, this Rokinon 12mm f/2.8 Canon fisheye lens will produce a frame-filling image on both full-frame and crop sensor cameras.
The 180-degree field of view makes for pleasing images without a black border, but it's only manual focus.
In conclusion
For many, a fisheye lens is not the most used lens in a camera bag. Consequently, some of the more affordable options may be a better option and allow you to try out the unique style first.
However, if you are serious about buying a Canon fisheye lens and have creative goals in mind, then looking at the first-party option with autofocus enabled is probably the best bet.