How to Photograph the Great Migration in Africa
Even if you've only watched one of Sir David Attenborough's documentaries, you will have no doubt heard of "The Great Migration." It is the largest overland migration in the world.
In this article I'll explain the cycle of the Great Migration, what to expect at different times of the year, and examine a few different techniques for capturing a diverse portfolio of images.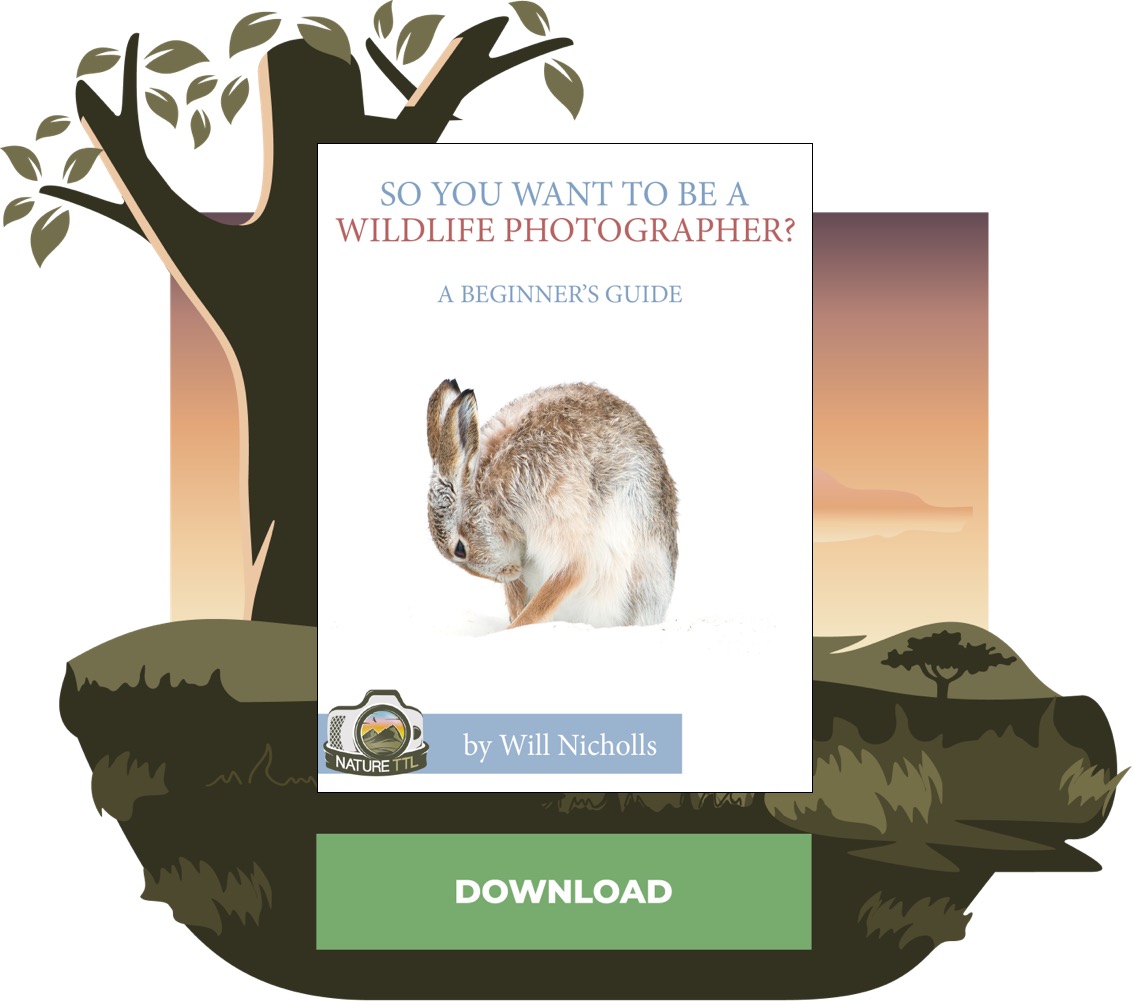 What is the Great Migration?
Arguably East Africa's most spectacular natural phenomenon, the Great Migration is a continuous journey of over 1.5 million wildebeest and 250,000 zebra.
There is no start and finish to this migration, and instead it is an ongoing cycle through six different conservation areas, game reserves, and national parks throughout the year.
At the start of the year you'll find the migration in the Ngorogoro conservation area, before the animals head south to the southern Serengeti, bordering Maswa Game Reserve, for calving season between February and March.
In April and May, the wildebeest and zebra start north, heading through the western sector of the Serengeti and into the Grumeti Game Reserve throughout June and July.
By early August, they have reached the northern Serengeti. This is their last port of call before crossing into Kenya and the Masai Mara game reserve for the rest of August through to October, where they will re-cross the Mara River and begin the journey back south down to the Ngorogoro.
The reason behind this amazing 800km journey is the pursuit of fresh grazing, thanks to Africa's dramatic wet seasons. Zebra and wildebeest do not eat the same grass type, with the former preferring longer, more sour tasting blades and the latter preferring the shorter fresher shoots.
This, coupled with wildebeest's superior sense of smell, and zebras having greater eyesight than their horned companions, creates a well harmonised symbiotic relationship.
What are the key timings of the wildebeest migration?
When considering a migration photo safari, it is crucial to note a couple of key timings.
The first, and perhaps less popular time, is for the "dropping" season. Between January and March, after an eight and a half month gestation period, over 500,000 wildebeest are born on the southern plains of the Serengeti (this is the most southerly point of the migration). At its pinnacle over 8,000 calves can be born in a single day; that's almost four times the entire world's black rhino population.
In order to keep pace with the herd, these calves will be walking within minutes and running within the hour. From here the migration moves north, crossing the western section of the Serengeti before reaching the Masai Mara between July and August.
Over the following two months every wildebeest and zebra will cross the Mara River (twice, once either way) and it is these moments that most people come to watch.
In terms of a photographic opportunity there is nothing in the world like it. Crossings can last up to three hours, as thousands upon thousands of animals cross the river, fighting strong currents, steep banks, thick clouds of dust. and treacherous underfoot conditions.
If this wasn't enough the river is also full of hungry crocodiles, and the bank they're aiming for will often have lions, hyenas, or even a leopard waiting to pick off the ones that manage to make the crossing.
It is believed that over 250,000 wildebeest and zebra die each year through a combination of predation, drowning, exhaustion, or even thirst.
If you're lucky, over the course of a migration photo safari you might see a crossing, numerous kills, and be able to experience the sheer size of the herds ambling across the Mara and Serengeti plains.
Below are a couple of thoughts to keep in mind when photographing these events.
What kit will you need?
In my previous African safari article, the kit I suggested also applies here. While this mainly comes down to your photography style, I would recommend having a lens with at least 300mm of zoom, as well as a wide-angle.
If your budget allows for it, then bring two camera bodies so that you don't have to change lens while on safari. My set-up contains the following:
Read more: What's the Best Lens for Wildlife Photography?
Don't forget spare batteries (most camps have charging facilities now, but always better to be safe), extra memory cards, a good tripod head and clamp or beanbag – and don't forget a book. Sometimes you can be waiting for an entire morning or the whole day at a crossing point, so take something with you to keep you entertained while waiting.
What should you look for?
There is a general misconception that the migration is all about crossings. Yes, these are brilliant, but they are just one element of what makes it such a fantastic photographic experience.
I've been asked by numerous clients, while we sit amongst thousands of wildebeest, when they're going to see the migration.
In fact, getting a sighting of a crossing can be a real test and requires a lot of patience. Often you have to arrive at a possible crossing point by 7am, but the crossing may not happen until 5pm.
If you're lucky, there may be other wildlife activity in the area but, if you're out of luck, you have a long day sitting in a hot car ahead of you.
Having said that, I've yet to meet someone who thought that the wait for a crossing was not worth it. Utter chaos ensues though, and more often than not you get so drawn into the action that you don't make the most of the opportunity.
Given how much time you spend at crossing points, it's best to work out what shots you might take before the crossing even begins. Your guide should have a pretty good idea of exactly where the animals will cross, so use this to your advantage. Planning your shots will make a huge difference when the action begins.
Read more: Photographing a Species In-depth
Photographing the wildebeest crossing in Africa
Crossings are known for their dramatic action, but how is this best captured in a still frame?
It's easy to have "tunnel vision" and photograph a crossing with your lens at its max zoom. Whilst this provides some great shots, it's important to realise when to zoom in and when to use your wide-angle lens.
The first thing I look for is where the banks are at their most steep. Wildebeest will think nothing of leaping 10 feet in to the river below them, giving you the chance to use a high shutter speed and capture this "leap of faith" as one animal jumps through the dust and chaos to the river below.
Keep an eye out for where the crocodiles are most active, usually nearer the bank where the wildebeest exit, pulling down the animals when they're at their most exhausted. Crocs can't chew, and instead they bite down on their prey before spinning their body and ripping off a piece of meat. Quite often you can see huge numbers of crocs all ripping one wildebeest apart.
If an animal is lucky enough to make it through the river, there are still numerous predators laying in wait to pick off weakened members of the herd.
Be aware if you are at the side to which the animals have crossed that there may be a lion, leopard, or hyena waiting to make a kill. Being able to photograph a predator amongst a crossing herd is a very rare opportunity so make sure you're prepared for it.
With an eye on all of this and your telephoto nearby, it's also a great time to use a wide-angle lens. To really demonstrate the atmosphere and drama at a crossing you want to show as many wildebeest in one shot as possible.
This can often be made more complicated by the number of safari vehicles at a crossing. The above image is cropped so as to not show two green jeeps the far side. You can see the original below:
Sadly, this is a fairly common fate with popular wildlife destinations nowadays and so be prepared to have to jostle for a good position at a crossing.
Don't let this discourage you from using your wide-angle though. There are still plenty of great opportunities for it and you may find it turns out to be your best shot of the safari.
Read more: An Ethical Guide to Wildlife Photography
Getting away from the chaos
As already mentioned, the migration is not all about crossings and actually there are chances for an interesting photo everywhere.
Personally, I much prefer watching the herds at dawn than I do at any other time of day. Africa has a magic to it at sunrise that nowhere else in the world can match, and that first hour of daylight provides an incredibly soft light with which to capture the migration.
Read more: Tips to Photograph Wildlife on a Night Safari in Africa
Wildebeest prefer to cross during the hotter times of the day, so take the time at sunrise to get in amongst the herds and be confident that you won't be missing a crossing.
Use these moments to isolate individuals or small groups for more intimate photographs. As exciting as the giant herds and crossings are, you're there to create a portfolio with variety.
To do this, you have to be brave and experiment with lighting. Don't return home with a series of nice but safe front-lit images. Shoot into the sun (ideally with it positioned either at 10 or 2 o'clock in relation to your camera) and see what a difference backlighting makes to your images.
Alter your composition, shutter speeds and, most importantly, perspective. One thing you will have plenty of with the big herds is time. Don't get stuck abiding to the usual "rules" of photography, and instead always try something a little different.
Creative shutter speeds
Shutter speeds play a major part in the development of your migration portfolio and can help transform an image. One way to convey the motion of thousands of wildebeest on the move is to reduce your shutter speed to below 1/50th of a second, panning with your subject.
Read more: Panning Technique – Conveying Motion in a Photo
Both of these images were shot with a 1/13th shutter speed, with a suitable ISO and aperture value to match.
It requires a lot of trial and error but allows you to create very striking images.
In conclusion
Splitting your time between waiting it out at crossings and monitoring the herds crossing the plains should allow you to compile a fantastic set of images, but please remember that it requires a huge amount of patience.
Crossings in particular will test you to the ends of your patience, but these are wild animals and you are there to observe not to influence. As tempting as it may be to ask your guide to put you in a slightly better position, please think about the effect this may have on the wildlife.
Good luck – hopefully this has helped with some photography ideas for a future photo safari in Africa in search of the Great Migration.