5 Best Wildlife Photography Locations in Japan
Snow covers most of the ground in the Japanese countryside during the winter months. Winters in Japan's remote northern islands are harsh but, surprisingly, they also are the best time to be in Japan as a wildlife photographer.
Temperatures can pretty regularly plummet to -29°C in the mornings. It's one thing to have the mercury dip so low when you are next to a fireplace, but quite another to be standing for hours everyday, exposed to the elements, trying your best to capture some images.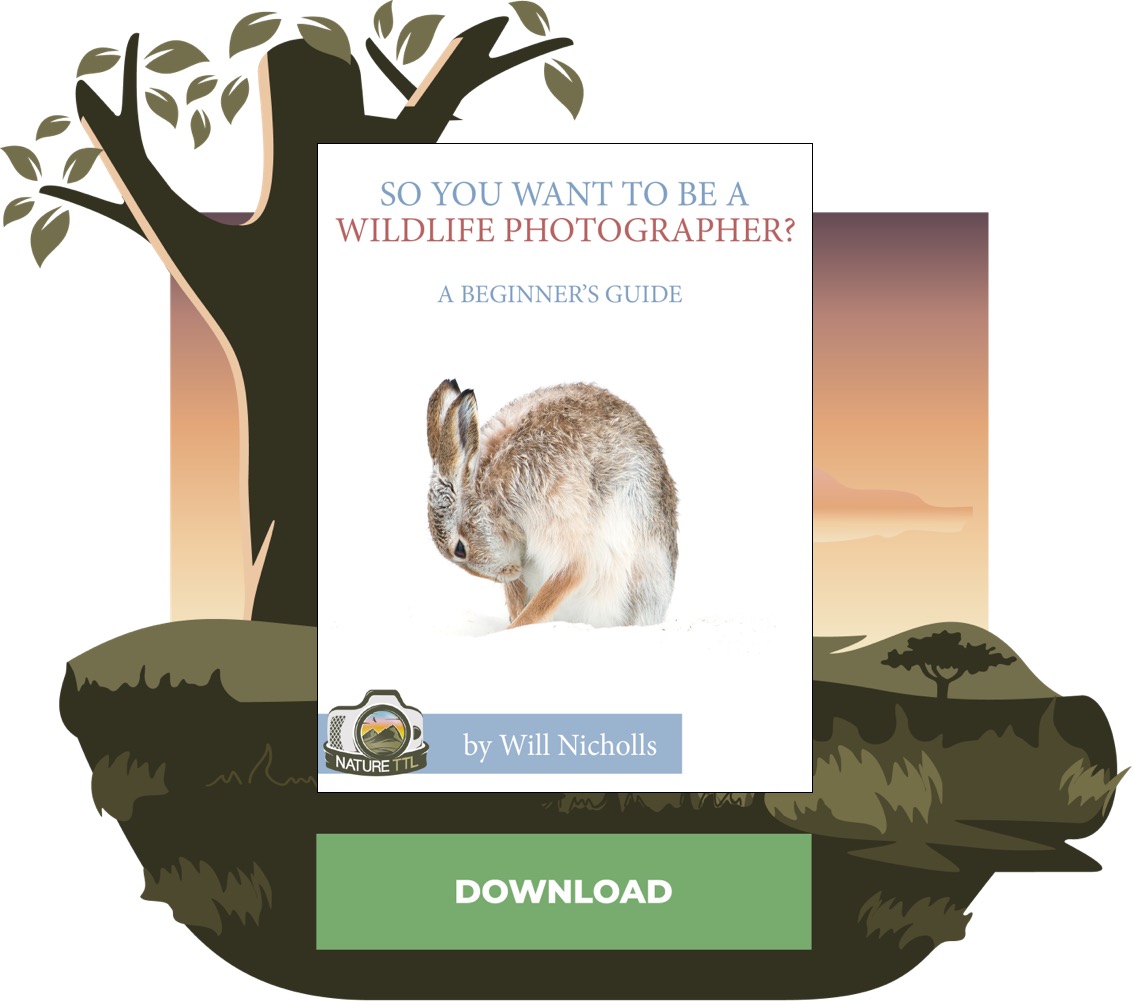 However, the wildlife and photographic opportunities that this location offers more than make up for the harsh weather that you have to endure. And, of course, there are the onsens and brilliant Japanese cuisine to warm you up at the end of the day.
There are two main regions to cover as a photographer during the winter season. The first is Nagano Prefecture, located west of Tokyo, for the snow monkeys. The second is the northernmost Hokkaido Prefecture, worth visiting for the birds.
I suggest you start your trip to Japan with a visit to Nagano, because it has slightly milder temperatures than Hokkaido. lt will help prepare you for the time you spend in the colder location.
1. Jigokudani
Jigokudani, located in Nagano, is famous for the hot springs where snow monkeys regularly come for a warm dip during the winter seasons. Please plan to spend at least a couple of days here. The monkeys generally only go for a dip if the weather conditions are cold enough, and there could be the odd day when they just don't get into the water.
Once they do get in, they are generally pretty relaxed and give a lot of opportunities for photographs. Bear in mind that, even though you might be visiting Japan during the peak of winter, it does not guarantee that the area will be completely covered in snow.
In fact, in recent years this area has seen a steady decline in snowy days, so you will need to be clever in terms of your positioning in order to ensure a complete white background (if that's what you are aiming for).
Read more: 5 tips for photographing wildlife in the snow
An important word of advice is to come prepared for the fact that a lot of people will probably be around. This place is teeming with people, and it will take a couple of hours for you to get used to it.
Best equipment for Jigokudani
When I first went to Jigokudani I carried my 500mm with me, but within a few minutes realised that this was probably overkill. You will be best placed with a zoom lens, more in the 100-400mm range, and a wide-angle for some shots of the landscape with the snow monkeys.
To summarise, take a zoom lens with around 100-400mm range, along with a wide-angle lens. Carry two camera bodies. No need for a tripod here and, in fact, no place to put one either.
2. Hokkaido
From the snow monkeys to the east of Tokyo I suggest moving to the Hokkaido Prefecture, home to cranes, eagles, and waterfowl. It is a blissful photography experience. Most wildlife here isn't difficult to find or approach, but the whole visual spectacle tends to overwhelm many, myself included. So, I advise to go prepared to be swamped with opportunities.
This winter wonderland is best accessed from Kushiro Airport, and you could be shooting the red-crowned cranes within thirty minutes of landing.
So, once you are out of the airport, the first thing to do is get your camera gear ready. There will be very little daylight that you will waste in Japan. Your cameras will be constantly kept busy.
Timing your trip to Hokkaido
From the time you start planning your trip to Hokkaido, you need to concentrate on just one thing: snow! As a photographer, it is imperative that you are present when the chances of snow are at their maximum. The beauty of creating images with the snow falling is something that you just must experience.
Take a look at the image of the crane above. The fresh snow adds so much to this frame.
3. Tsurui
From Kushiro I recommend making your way to a village named Tsurui, which is the red-crowned crane capital of the world. You could spend anywhere from a couple of days to a week in this area, shooting the cranes. Apart from the Akan International Crane Centre and the Tsurui Ito Tancho Crane Sanctuary, bitterly cold mornings on the Otowa-bashi bridge are to be the key focus for your days here.
I have regularly encountered temperatures below -25°C here. Believe me that this is cold for everyone, let alone for someone like me, coming from India. Having said that, it just makes you respect the birds that much more.
The cranes can be found at various sites, and you will end up mostly using a focal length between 100 and 500mm.
Hokkaido is also a wonderful place for a couple of owl species so, while in Tsurui, make sure to keep an eye out for the beautiful Ural owl. It is very likely that your guide will know the best spots for these birds, and you should be sure to spend some time with them.
Best equipment for Tsurui
A 500mm prime is almost necessary (sometimes with a teleconverter) at the bridge, otherwise a zoom like a 100-500mm can work well. I haven't done much work using wide-angles in Tsurui, but there is no harm in carrying one.
A tripod is essential here, and carry two camera bodies as well.
4. Lake Kussharo
From Tsurui, it is a relatively short drive of about forty-five minutes to Lake Kussharo. Lake Kussharo is a caldera lake and it almost completely freezes over in the winter, with just the edges of the lake, fed by hot water springs, that stay unfrozen.
In this almost surreal setting appear the magnificent Whooper swans. They are very confident and will mostly be within 10 feet of your camera. This sounds positive, but can actually make photography here very challenging.
Believe me, when the subject is in such a surreal, picturesque surrounding, it is really tough to do justice to the amount of opportunities available to you.
With the mountainous surroundings and fickle weather, you can stay for days and capture different images each day. It is certainly magical, and a place that will draw me in for many years to come.
The key at Lake Kussharo is to learn to use two pieces of equipment:
1. Wide-angle lens
It is not as simple as just pointing and shooting with a wide-angle lens. There are so many things in your field of view that make good composition that much more critical. Having said that, the only way to do justice to this place is with a wide-angle lens.
2. Graduated neutral density (GND) filter
I believe this filter is as valuable as gold in this location. During the late evening hours, the sun sets behind the mountains. This leaves a large area in darkness, while still having enough light on the swans.
It is a classic situation in which to use a GND filter, and not bringing one along would hit you hard. So, come prepared.
While at Lake Kussharo, there are two very famous points where you can observe the swans. However, don't restrict yourself to these two alone. Drive around and find your own spots around the lake, as the swans do tend to move around. You will also be rewarded with some spectacular views.
Lake Kussharo is also a good place to see the falcated teal, so keep an eye out.

Read more: High-key wildlife, how to create a white background
Best equipment for Lake Kussharo
Take a wide angle lens, a 100-500mm range lens, and a GND filter. A tripod can come in handy if you are clicking in low light, but otherwise is not a must.
5. Rausu
Perhaps even more famous than the red-crowned cranes of Tsurui are the wintering eagles in the Shiretoko Peninsula. The mighty Steller's sea eagle comes in the with the pack ice every winter and, for around a month or two, they almost outnumber the resident white-tailed eagles in and around the coastal town of Rausu.
They are generally seen up-close from boats that leave the Rausu port around dawn, and a few boats that leave in the afternoon. I suggest taking at least four or five boat rides here.
At the very minimum, you would need to go on two morning rides and one evening ride (if available) to do justice to this place. My key tip is to be prepared with gear that is light enough to handhold, and shoot them while you are on the boat. The pack ice is almost always quite far away from the harbour, and the only way to get to the eagles is via a boat.
This boat ride will be a good test for your skills at shooting birds in-flight, so make sure you have the basics of in-flight photography covered. I am most comfortable with a 100-400mm or a 100-500mm kind of lens for this, and I suggest going with a similar range for the eagles.
Rausu, along with the other ports in the area, plays host to a large variety of waterfowl. Spotting good numbers of the harlequin, northern shoveler, greater scaup, tufted pochard, red-breasted merganser, and the common goldeneye close to the port is very likely.
I keep an afternoon or two free just to lie around the ports at water level to get some images of these ducks, and have never been disappointed with the results.
Rausu is also one of the very few places where you can reliably shoot the Blakiston's fish owl, and a night trip to look for these impressive owls will be worthwhile. Carry your fastest lenses for getting images of the owls, and you can come back with some interesting frames.
I haven't mentioned the passerines that you will encounter on your visits to various places on the trip, but there are always a lot around bird feeders that are put out to help the birds survive the harsh winters. The lovely looking woodpeckers will be difficult to miss.
While on Hokkaido, there are high chances of running into sika deer and red foxes at many locations, but the most fruitful areas are found around the Notsuke Peninsula. Spend a day in this area after your Rausu boat rides and you will come back with some good memories and, hopefully, some memorable images as well.
Best equipment for Rausu
I recommend bringing a 100-500mm range lens for the eagles, and a fast lens like the 400 f/2.8 or 500 f/4 for the Blakiston's fish owl and other waterfowl near the ports.
A tripod is necessary for the Blakiston's fish owl but not for the eagles. Since you will be lying down on the port for the waterfowl, make sure your tripod can go flat to the ground.
In conclusion
Finally, here are some general tips for shooting wildlife in Japan during the winter season.
Make sure your exposures are correct. Typically, with a lot of snow on the ground, you will need to overexpose to get the whites correct. Don't forget this.
Always carry extra batteries and cards with you in the field.
Make sure that your camera gear is always covered with a rain cover and, at the end of each day, wipe the equipment so it is clean and dry.
Always carry a piece of cloth to clean the lens. You will be in heated vehicles before getting
out to shoot, and this is a perfect recipe for fogged lenses. Be watchful of this.
Your clothing is as important as your cameras. Pay enough attention to it and be well-covered. Do not, under any circumstance, ignore your gloves and boots. A numb hand means a nonfunctional shutter.
If it is snowing, make sure you are out shooting. This is the best time to photograph, with some drama added to your frame by the falling snow.