Panasonic Announce S1R and S1 Full-Frame Mirrorless Cameras
Following a slew of announcements from the likes of Canon and Nikon, Panasonic has thrown its mirrorless gauntlet into the ring with the unveiling of two new cameras: the Lumix S1R and S1.
The full-frame mirrorless S1R and S1 are also part of the recently revealed L-Mount Alliance between Leica, Panasonic, and Sigma. This means both cameras will feature a Leica L-Mount, with capability for a huge variety of high-performance lenses.
"Designed to incorporate an entire array of Panasonic technology refined over a century in the consumer electronics business and ten years developing Mirrorless cameras, the new S1R and S1 models will retain essential user-friendliness and robustness as tools for photography or videography by professionals," states Panasonic.
One standout feature of these mirrorless cameras against its competitors is 4K 60p video capability, making it a world first. However, it is yet to be announced whether this is 8 or 10-bit recording.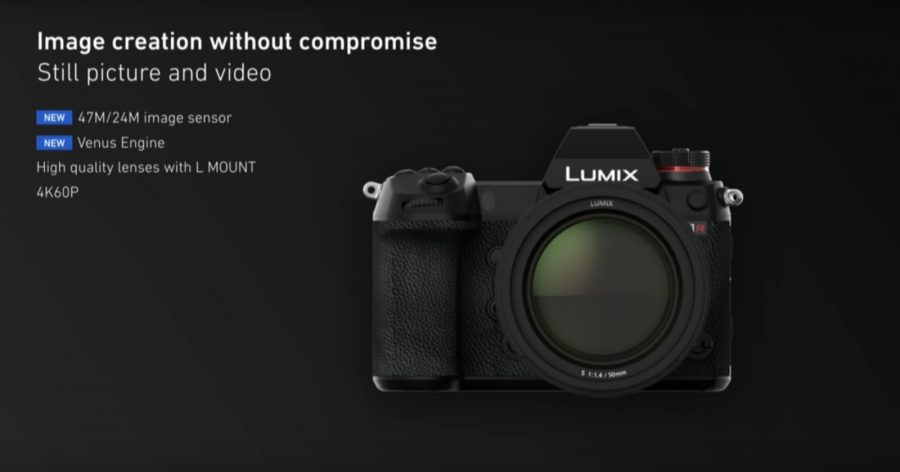 The two cameras will also wield a new in-body Dual I.S. image stabilisation system (for both sensor and lens), a "rugged" 3-axis tilt LCD screen, and dual memory card slots for XQD and SD cards.
Sensor size will differ between the cameras, with the S1R being  47MP and the S1 24MP respectively.
Panasonic also announced three new L-Mount lenses that will be available for the two mirrorless cameras: a "fast prime" 50mm f/1.4, a 24-105mm standard zoom lens, and a 70-200mm telephoto. The company has plans to expand this lineup to a total of ten L-mount lenses by 2020.
For those that will still be using the LUMIX G series of Micro Four Thirds Mirrorless cameras, Panasonic are developing a Leica DG VARIO-SUMMILUX 10-25mm f/1.7 lens. This lens will reportedly have the world's first x5 zoom with a constant low aperture of f/1.7 – making it ideal for fast moving subjects or low-light situations.
For more information, check out this 3-minute video from Panasonic introducing the cameras below:
Alternatively, watch the announcement at Photokina 2018 for a more detailed perspective:
The cameras are expected to launch in the first quarter of 2019.
Check out the official press release for more.