Nikon Z7 Review: Switching to Mirrorless from DSLR
Why did I go out and buy a Nikon Z7, when I already had a nice, shiny D850 in my camera bag? It's arguably the best DSLR money can currently buy. It is a good question and one I'm regularly asked. But there are a growing number of reasons to switch to mirrorless from DSLR.
It is a lighter, more compact system, making long treks and steep climbs more accessible. Electronic viewfinders (EVF) mirror everything you can do via LiveView. Therefore, you are able to view the image with changes to exposure or colour temperature applied, while you have access to a live histogram and peaking through the eyepiece.
You can enlarge your subject to aid precise focusing, as well as being able to see and alter menus and replay images through the viewfinder. An EVF tends to work better in low light, while mirrorless bodies are quieter and well suited to video.
It was a combination of these things – together with a pinch of curiosity – that convinced me, 12-months ago, to part with my cash. I was also keen to tap into Nikon's new system of optimised Z-lenses.
Now, a year later, I'd like to share my thoughts on how I've got on with the switch from DSLR to mirrorless.
As you've probably already gathered, this is not intended to be a comprehensive, bona fide review of the Nikon Z7. I'm not in a position to compare the camera head-to-head with its competitors, like the Sony A7R IV or upcoming Canon EOS R5, and I'm certainly no tech-head. I'm just going to share my thoughts on the Z7, and switching to mirrorless based on my experience as a landscape photographer.
Nikon Z7 specification
I had no intention to switch to a mirrorless camera so soon. Although the journey to mirrorless feels like an inevitable one for all of us, I had intended to wait a few more years before making the big move.
I love my Nikon D850 and continue to use it. However, when the Z7 was released – along with the Z6 in September 2018 – its specification proved too tempting. Nikon kindly loaned me one for a few weeks and that was enough to convince me to invest in their new system.
The Z7 shares the huge 45.7MP (effective) resolution of the Nikon D850. It has a backside-illuminated (BSI) sensor design to aid light capture, no anti-aliasing filter and the sensor contains 493 phase-detect AF pixels to help focusing.
The camera has a 3.2-inch tilt-angle 2.1million dot touchscreen, a burst rate of 9fps, 4K UHD video capture, a 5-axis in-camera Vibration Reduction system and Bluetooth and Wi-Fi connectivity.
The Z7 boasts an impressive 3.6-million dot EVF with 0.8x magnification, which can display comprehensive shooting information. The camera weighs approx. 675g – in comparison, the D850 weighs in at 915g – and Nikon have packed a whole heap of technology into this streamlined mirrorless body.
As we've come to expect from Nikon, the Z7 boasts stunning dynamic range and a wide and versatile ISO range. What's not to like?
I think it is fair to say that this is one of the most advanced stills cameras currently available and suited to almost any genre. However, despite this, a lot of criticism has been aimed at the Z7 based on it having a single card slot.
On the day the camera was announced, lots of photographers voiced their discontent on social media that neither the Z6 and Z7 had a secondary slot. Although I do share this frustration, it is a little premature to dismiss a camera without having actually seen or used it.
Just to clarify, the Z7 has a single memory card slot that accepts XQD media only. You can use WiFi connectivity to back-up images to a nearby computer (within 20m) as you go along, but that isn't going to benefit your average nature or landscape photographer!
I don't really see that Nikon have made much of a space or weight saving by only having one slot – their justification for the omission. In my opinion, not having dual slots is an oversight.
XQD media is a superfast, robust and reliable format (Nikon say the failure rate of XQD is close to zero), but cards are pricey. I would prefer twin UHS-II SD card slots, or a single SD slot alongside the XQD (as with the D850 and D500). The trouble is, we are now accustomed to the assurance of having two cards in our cameras – and the ability to back-up our images while we shoot is a very welcome one. A single card slot certainly feels like a backward step.
However, at the risk of tempting fate, I've not had a card corrupt on me in nearly 15-years of shooting digitally and I've not had any issues with XQD reliability. It does seem a little dramatic to completely dismiss such an impressive camera simply based on it having a single slot.
That said, if I were a wedding photographer, or shooting once-in-a-lifetime events, I might be a bit nervous using a camera with a single card. I'm hopeful Nikon will revert back to having two slots on future models. Is a single card slot a deal breaker in your opinion?
Nikon Z-Mount
At 55mm, the new, fully electronic Z-mount has the largest diameter of any full-frame system. I'm neither intelligent enough or interested enough to understand camera/lens design, but apparently its 16mm flange distance (from lens to sensor) provides extra freedom for optical design and innovation.
A set of 11 electronic contacts allows rapid data transfer and fast, silent autofocusing. I'd had a few niggles with my older wide-angles since switching to the D850 – maybe the resolution and quality of the camera had outgrown the ability of some of their older optics – and therefore I was particularly interested in the performance of the new system of Z-mount lenses.
The line-up of Z-lenses is steadily growing and, by the end of 2021, there will be no fewer than 23 Z-mount Nikon lenses available. Meanwhile, Samyang and Laowa are among the third-party manufacturers to announce dedicated Z-mount lenses. However, you can also adapt any existing F-mount lens via the FTZ mount adapter, so you do not have to buy a completely new set of lenses if you switch.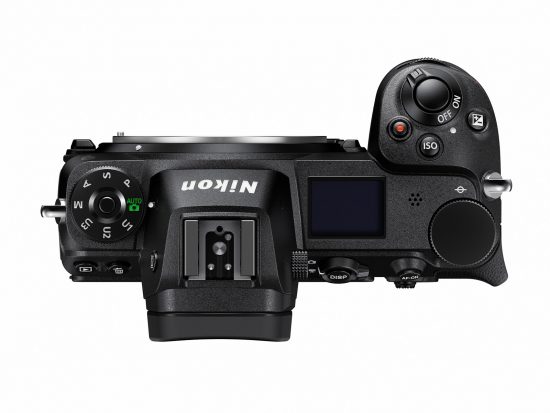 The Z7 is now very much my landscape camera and, as such, I've invested in two wide-angles: the 24-70mm f/4 S and 14-30mm f/4 S. I'm very happy with both. The 14-30mm is optically much better than the 17-35mm f/2.8 I had been using on my D850, and corner-to-corner sharpness is impressive, even at its widest end.
I love shooting ultra-wide, so this lens was actually a big factor for me switching to the Z-system. There is now an f/2.8 version of the 24-70mm available to buy, while there is a 14-24mm f/2.8 S promised soon.
Will I upgrade to the faster, f/2.8 versions? I'm not sure I will, to be honest. I rarely do astrophotography and otherwise don't envisage needing the extra stop of light. As a landscape photographer, I'm typically using mid-range apertures, in the region of f/11, for most of my shots. Therefore, unless the faster versions prove to be significantly better in other ways, I might as well enjoy the cost and weight benefits – no point being an f/2.8 snob for the sake of it!
The Z7 boasts a sensor based 5-axis in body image stabilization (IBIS) system (a first for Nikon), meaning all lenses attached benefit from IS – including older, adapted lenses. This is a really useful feature for handheld work and can allow up to 5-stops of advantage.
Most of my shots are captured using a tripod, so I've not really made the most of the camera's sensor-shift technology, but when needed, its worked well.
Handling
Other than the complaints of only having one card slot, the Z7 is tricky to fault. If you are a long-term Nikon user like I am, the camera and menu system all feel reassuringly familiar. Despite its smaller size, the key buttons – like ISO, AF-ON and Exposure Compensation – are placed similarly to my Nikon D850 and the camera has front and rear control dials, and a joystick for adjusting the focus point.
I was able to pick up the camera and quickly customise and configure the set-up as I prefer and begin taking photos without any hassle or delay. One of the key advantages of a mirrorless design is the ability to downsize.
However, this is a careful balancing act. Some mirrorless bodies are horribly fiddly and uncomfortable to use due to their reduction is size. It is one thing to save weight, but another to do it at the detriment of the camera's overall handling.
Thankfully, Nikon haven't sacrificed good ergonomics in order to create a compact body. Although the Z7 is lighter than the DX D7500, it retains the solid, robust feel of a D850 thanks to its magnesium alloy shell.
The camera is exceptionally comfortable to hold with a decent sized handgrip. The eyepiece of Z7's EVF protrudes just far enough back from the camera that you won't get greasy marks on the screen from pushing your face up against it.
The camera has been exposed to some pretty tasty Cornish weather, but the Z7 is weather-sealed to the same standard as the D850, so it's not been an issue. The screen is stunning and easy to remove and tilt into position. You can adjust settings and scroll through images by touch, and double-tapping the screen in playback mode jumps to 100% magnification to make it quick and easy to scrutinise image sharpness. The tilting screen is very useful when shooting from a high or low perspective.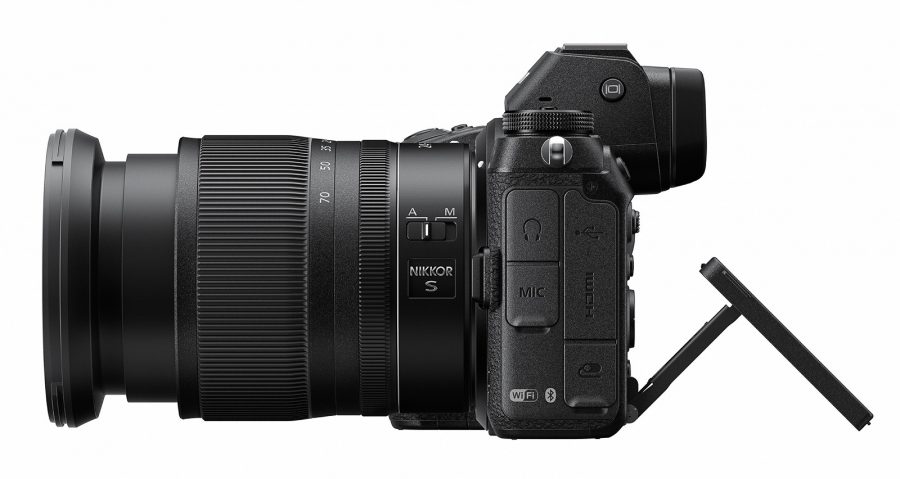 In regards to the camera's focusing, I rely on back-button AF for most of my images and the Z7 has not given me any reason to complain.
It can struggle a little in low light, but that is not unexpected. Otherwise, the camera quickly and silently zips into focus.
However, it is important to mention that my demands as a landscape photographer are quite basic – I'm not tracking fast movement. I've read that its AF tracking and face detection are less reliable than some of its competitors – although recent firmware updates have been released to improve AF functionality.
Performance
The Z7 doesn't feel like a first-generation camera – in so many ways, it is a Nikon D850 in a streamlined, mirrorless format, with some extra features thrown in for good measure. With a hefty price tag in the region of £3300, you would expect this camera to be an accomplished performer.
At 9fps (8fps in 14-bit Raw format) you won't miss any action using the Z7, although the buffer can only maintain this rate for a relatively short time – certainly long enough for the subjects I tend to shoot, but maybe not long enough for a prolonged spell of fast action.
The camera comes to life as soon as you switch it on and while I've always been a big fan of optical viewfinders, I have to say that the one on the Z7 is superb and better than anything I've seen on any other mirrorless body. It needs to be seen to be appreciated, but speaking to other Z7 converts, the quality of the camera's EVF has been very influential in their decision to buy.
As you would expect from a Nikon, image quality is superb, with great colour rendition and beautiful, crisp detail.
It is certainly on a par with the D850, if not fractionally better. The dynamic range of the camera – particularly at low ISOs – is superb. ISO performance overall is excellent. The following ISO comparison sequence will give you some idea of how the camera controls noise.
Arguably, noise reduction is a little aggressive at very high ISOs, but overall I have no complaints. I recently took some shots of Storm Ciara striking a Cornish fishing village. It was far too windy to use a tripod and the light was very poor. However, I increased ISO to 6400 and managed to capture very usable results. I just added a little noise reduction in post (using Denoise AI by Topaz Labs).
The battery life is decent too, without being outstanding. I rarely need to change battery during a day shooting scenics.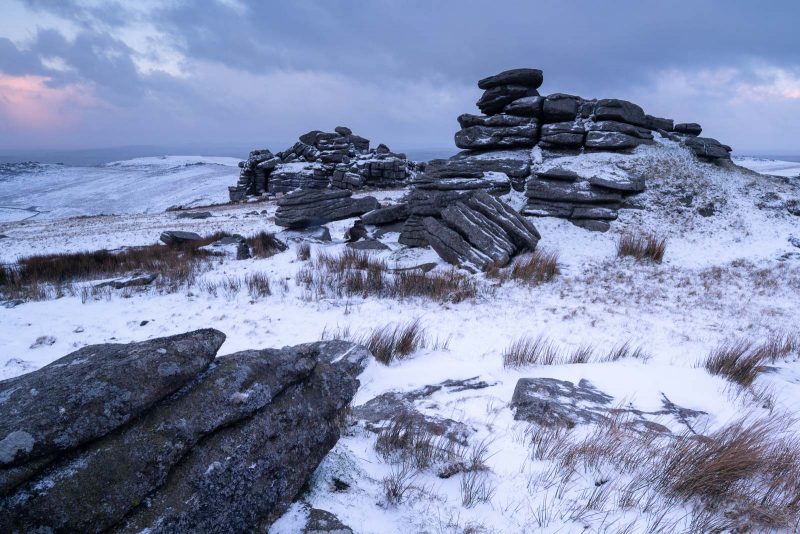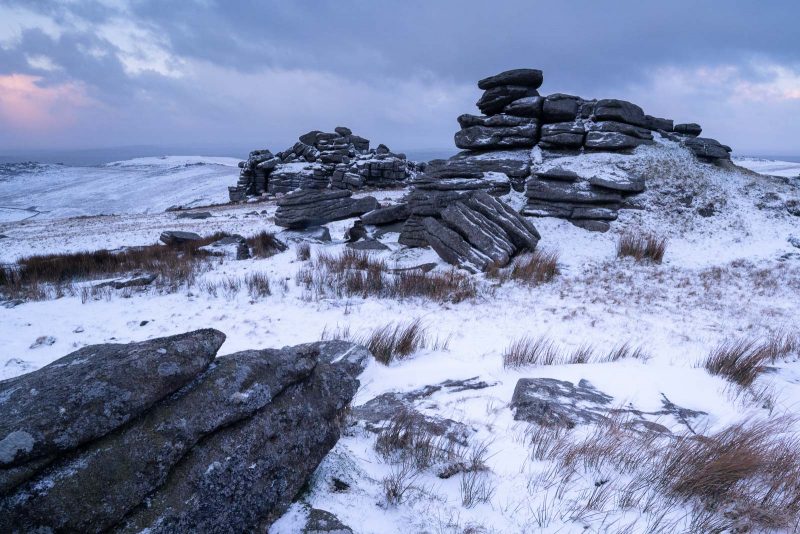 In conclusion
Having originally said I wasn't in a rush to jump to mirrorless, I'm glad I did. I'm in a fortunate position where I can run both an SLR and mirrorless system and overall I still just favour the handling of the D850 – certainly for handheld work and long lens nature photography, as the larger body creates a more balanced set-up in my opinion.
However, the Z7 handles superbly and, for my landscape work in particular, it is ideal. On long walks and steep climbs, I can feel the benefit of carrying a lighter kit bag. The EVF is excellent and the ability to view a wealth of shooting information, including Live histogram and focus peaking, through the eyepiece is convenient and beneficial.
In bright light, it can be tricky using the monitor on the back of a camera to frame, focus or review images due to glare, which is why so many SLR users buy a viewing Loupe. With a mirrorless body, you can just peer through the EVF instead.
One of the primary reasons for me switching to the Z-system was the ability to gain access to newer, sharper wide-angle lenses – and I've not been disappointed.
While I'm happy to adapt my existing F-mount lenses using the FTZ, I'm glad I went out and bought new, dedicated Z-mount wide-angles – in my view, they are significantly better than the older F-Mount wide-angles I had been using previously.
Quite simply, the Z7 is a fantastic body – it is hard to believe this is a first-generation model. This sleek, streamlined camera handles well, is a lovely size and weight – not too small or fiddly to operate – and very comfortable to use.
Throw in a superb EVF, good interface and touch controls, in-body stabilisation, excellent image quality, AF speed and accuracy and you have a camera that is hard to ignore. The Nikon Z7 has made switching to mirrorless an effortless, almost seamless transition.