How to Take Abstract Macro Photos
Last year, in autumn, the south west of England saw a record number of stranded Atlantic Portuguese Man O' War. This remarkable event was one not to be missed and I knew I had to make the most of this small window of opportunity to photograph them. The more I learned about this species, the more fascinated I became.
The photographic possibilities with this colourful, alien-looking creature were overwhelming. It was the perfect subject for me to try taking some more abstract macro photos; it's my favourite kind of photography! Here are some of my tips on how to think outside the box and nail your own abstract macro shots.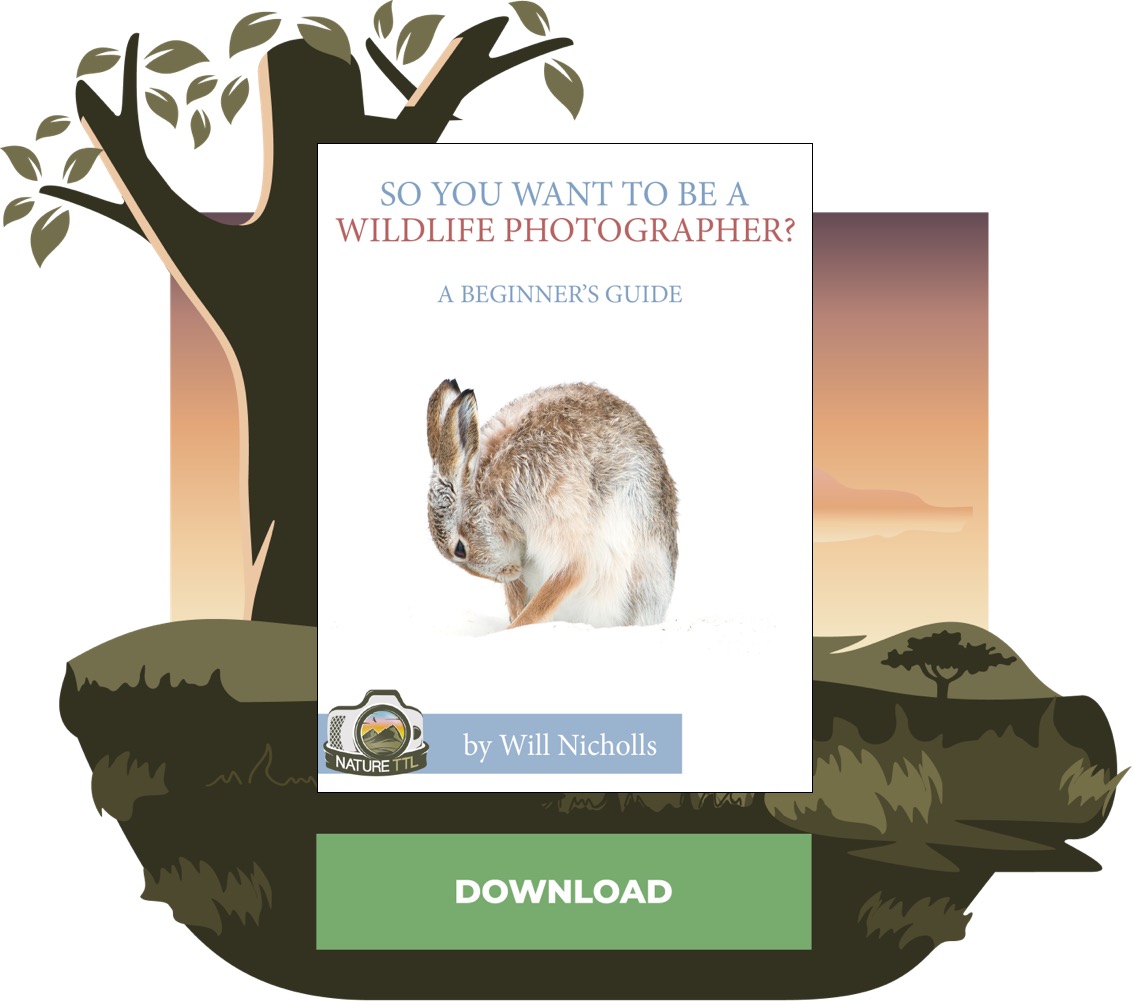 #1 Lose all references
As nature photographers, we are always trying to capture exciting behaviour or create beautiful portraits of animals in their natural environment. Each element of the photograph turns into a potential clue for the viewer about its habitat, well-being, living conditions etc.
With abstract macro photography, you must take the opposite approach: remove all references, isolate your subject from its inherent natural environment, and focus on the details. Disconnect your subject from its obvious interpretation. Make the viewers question the nature of what is being presented to arouse their curiosity!
The most common way to achieve this is by getting closer to your subject. My personal weapon of choice is the Nikon 105mm f/2.8 macro lens – there are also similar lenses by Canon and Sigma.
#2 Keep it simple
Simplify your message by getting rid of any distracting elements. For a striking effect, focus on shapes, lines, texture, patterns, repetitions, and colours. Play with contrasting elements when possible to balance out your image. When it comes to abstract shots you want to engage the viewers on a deeper level, trigger their imagination, and convey emotional messages. Think of each individual frame as its own artwork.
Read more: Creative Visions – How to Photograph Abstracts in Nature
#3 Break the rules
With abstract photography, traditional rules of composition don't necessarily apply. Use this as a real opportunity to unleash your artistic eye. Play with different levels of depth of field, sharpness, and blur. Don't be afraid to explore motion blur, either.
I chose to stack my macro shots because  I wanted to maximise the depth of field. I highly recommend this technique especially if you want to enter the realm of extreme macro or microscopy photography.
Read more: How to Focus Stack Macro Photos in the Field
#4 Choosing the right subject: uncommon vs. familiar species
When given the opportunity to capture a more obscure or rarely seen species, you should jump at it! However, common subjects are equally great to photograph. Why not practise with readily available insects and subjects such as tree bark, rock formations, lichen, shells, and leaves?
Once you train your eye to see mundane species under a different light and learn to frame them in original ways you will be able to see anything abstractly! With its outbreak of fungi and warm seasonal colours, autumn is an ideal time to explore macro and abstract photography.
#5 Safety first
You can never be too careful, especially if you are working with potentially dangerous flora and fauna. Make sure you research your subject and prepare a risk assessment ahead of your shoot. Plan for the worst-case scenario, particularly if you are in a remote location.
I originally intended to get in the water with the Portuguese Man O' War, but a studio setting not only allowed me to remain safe, but it also gave me more creative freedom to compose my shots.
#6 Play with lighting and different set-ups
A studio setting allowed me to experiment with different lighting, backgrounds, mediums, and lenses to ultimately create original shots. As I didn't have access to a professional studio, I had to improvise and create my own.
I created a light table with a recycled perspex sheet by placing a few continuous lights and flashguns underneath it. To create different set-ups, I also borrowed an old water tank and used leftover fabric to create contrasting backgrounds. The key to shooting through a tank is to make sure it is clean and that your lights are correctly positioned on each side, rather than aiming straight at it, to avoid reflections.
#7 Challenge people's perspectives
Close-up photography can help unravel the hidden beauty of creatures that might otherwise be overlooked or stigmatised. People associate certain shapes with dangers or disgust, but by deconstructing the form through abstract photography you can really challenge people's perceptions of a species! By focusing on a small out of context detail, you could "trick" the most arachnophobic person into appreciating the beautiful colours of a tarantula. All creatures matter and are fascinating in their own way.
Portuguese Man O' War have long, venomous tentacles covered in stinging cells. It's that which earned them the nickname of the "floating terror". With this series I wanted to shift the focus to their wonderful colouration and unique otherworldly shapes.
Over to you now… grab your camera and good luck on your journey into abstract macro photos!