New Canon R5 Will Have a True 8K Video Capability
Canon has announced further specifications of the upcoming EOS R5 mirrorless camera, ending speculation about some of the ambitious new features promised in an earlier announcement.
Back in February, Canon teased photographers with a handful of facts and figures about the EOS R5. Attracting the most suspicion was the talk of a camera capable of shooting 8K raw video, something that only high-end cinema cameras are capable of shooting at the moment.
Critics were soon to question whether this was to be a true 8K image, or instead a cropped version that did not sample the entire sensor.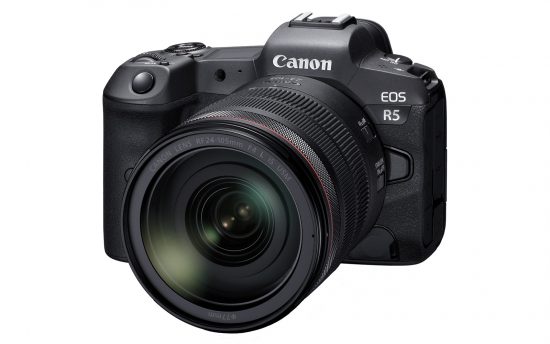 Ahead of its summer 2020 release, Canon have clarified the specifications of this upcoming flagship mirrorless camera – and it is good news.
Three main specs were confirmed that will no doubt set the bar for mirrorless cameras:
The EOS R5 will be able to shoot 8K 30p at full sensor width – i.e. there will be no crop
Dual Pixel autofocus will be supported in all 8K modes
The EOS R5 will feature advanced animal AF. This will recognise an animal's eyes, but also the face and body when eyes are not visible
"Our EOS 5-series was developed fifteen years ago to make full-frame cameras accessible to our consumers, not just professional shooters," said Jason Mclead, Consumer Imaging and Services Director at Canon. "Today, that purpose remains steadfast as we continue achieving the impossible.
"With its game changing 8K movie capabilities, new approaches to image stabilisation, revolutionary subject detection, and compatibility with Canon's full suite of EF and RF lenses, the EOS R5 represents a category revolution as opposed to product evolution in the interchangeable-lens camera market."
The release of the Canon EOS R5 is surely now more hotly anticipated than ever. A true 8K video capability coming to a compact, mirrorless stills camera will pave the way for more creative, on-the-fly filmmaking. For more information, head to the Canon website.